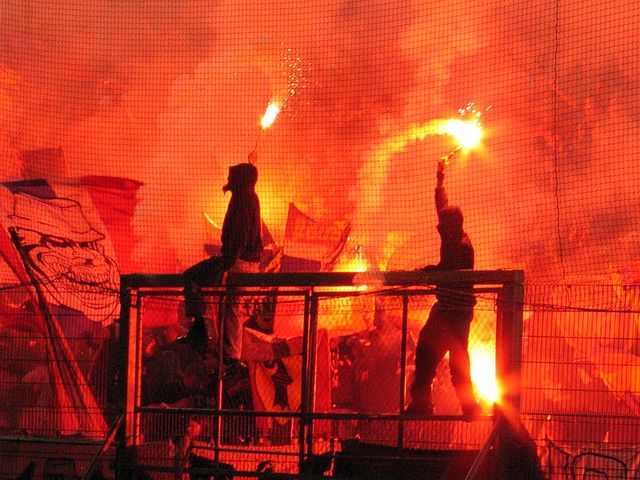 Everybody has their secret (or not so much) passion in life. It can be something simple like movies, risky like mountain climbing, or fun like playing online slots that pay real money. We dedicate a considerable part of our lives to those passions and are always happy to share it with someone like-minded. Sometimes we find a lot of such people and form groups of interest. And maybe the most famous example of this is sports fun clubs.
Not a single sports broadcast is complete without the operator's camera stopping on the podium with fans, snatching faces, emotions and experiences. And most importantly - the eyes that will always tell about the course of the competition better than any commentator. Moreover, these can be both the attentively focused glances of people calmly sitting in their sits and the burning glances of frantic ultras who never sit in the stadium to watch calmly but to support their idols with action.
What Are "Ultras"
Ultras are organized fans of a particular sports club, most often a football one. And if we consider the degree of activity in supporting their favorites, then football fans stand apart, which is not surprising. They are exceptional. In this article, let's talk about people for whom the "support" of their favorite team is a second life, and it's not clear which life is more important for a fan: the gray everyday life or the brightest and most eventful life of the ultras.
It is an absolute fact that today it is almost impossible to imagine football matches without fans and their performances in the stands. Moreover, to be convinced of this, it is not necessary to be at the stadium. Pyrotechnics and fireworks, compositions from colorful leaflets, songs, chants, banners, and flags - all these you can see from the screens while watching the online or live translations. But of course, to feel the atmosphere in full, you have to be there.
The ultras movement is a true subculture. In the early 60s of the twentieth century, the fans of the Italian club Milan thought about organized support for their favorite team. In 1966, they created the first-ever ultras group, Commandos Tigre. Of course, in over forty years, the culture of the behavior of organized fans has changed a lot, and not in everything for the better. But the meaning has remained the same as in the middle of the last century: to support a team dear to your heart in any way. Today, the ultras movement is widespread in Europe and South America.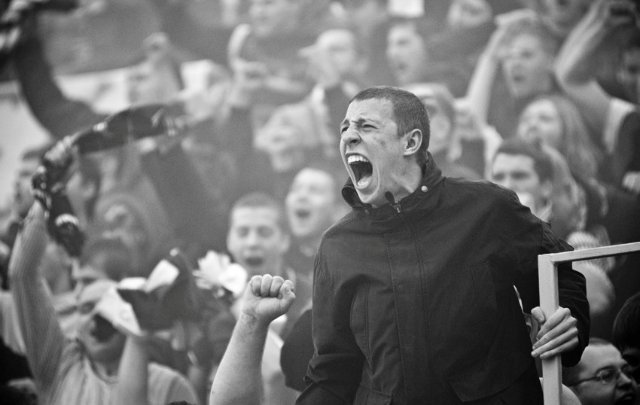 Movement Today
What are ultras today? It is an unofficial organization that brings together from a dozen to many thousands of enthusiastic fans. Supporters of a particular subculture are engaged in all possible types of information promotion and support for their football club, including the distribution and sale of tickets, the creation of promotional merchandise, and the organization of trips to matches in other countries. Due to membership fees (about 10 euros per month), it is possible.
Football ultras use a variety of promotional attributes to popularize the movement and the sports club. These can be the following:
- stickers;
- graffiti;
- banners;
- leaflets, etc.
In addition, it has become common practice to use audiovisual ways to support the team during the match - choreography. They can be in the form of a fire show, flares, and smoke, or a cascade of ribbons, randomly or according to a specific idea, launched from the stands. More complex ones are huge images formed from flags or other modules. Again, they can be either static or moving.

Banners and posters are also a type of choreography. They contain information about the team (one's own or the opponent), fans, specific players, or football functionaries. But, again, the texts' style and wit play an essential role.

Fans also use drum rolls, chant chants, or sing odes in unison - lyrics supporting the team.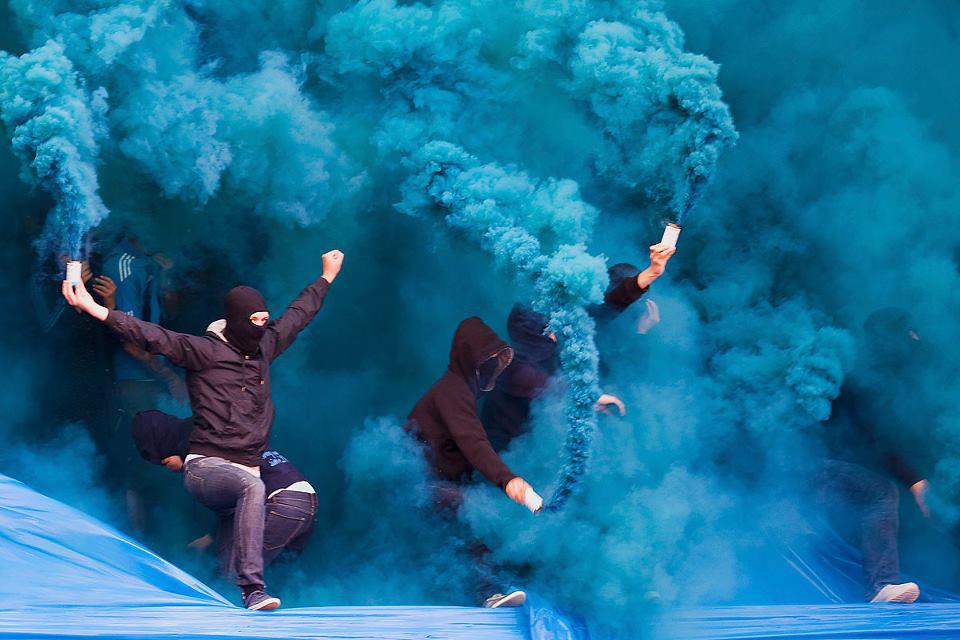 Large ultras organizations own specialized stores, other real estate, and pubs. They serve as a source of finance to participate in support of teams during matches and are directly involved in the commercial side of the existence of their football clubs. Organization of support during one game can cost tens of thousands of dollars.

Ultras sell and distribute tickets to the stadium among their members so that all active fans can get to the match and support their team. In Europe, ultras are often run by sports bars; in England - pubs. So it seems logical to ask how professional fans organize their activities. And there are ultras organizations on contributions from participants and financial assistance from wealthy and influential fans. Sometimes even players sponsor ultras. In Europe, the most influential groups are in direct contact with the club management; they can even affect certain decisions and club policies. Of course, the power of the ultras lies mainly in areas directly related to the fans and what is happening at the stadium, and, of course, no one will buy a player at the fans' request. The ideal situation for ultras is when the club allows fans to earn on the tickets and merchandise. Less commonly, club management provides ultras with gratuitous financial assistance.

Now, let's face it - with such a significant influence over the years, ultras have gained a lot of fame worldwide and they are considered the best support one football team can have.