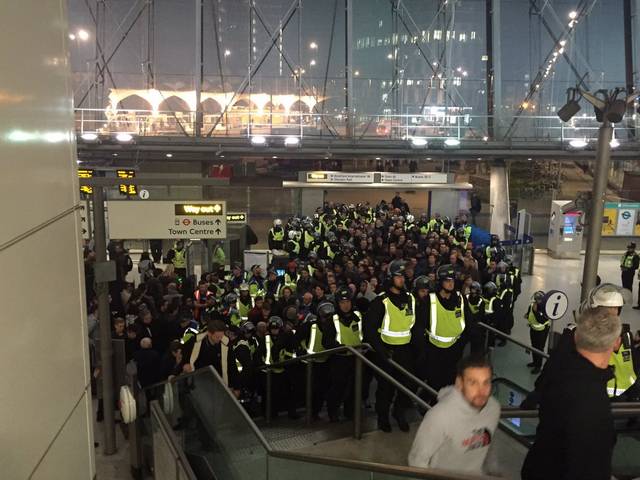 It's taken a while, but it appears that West Ham, almost six years since moving, are now well and truly happily ensconced in their new home at the London Stadium. It was clearly a massive wrench to bid farewell to Upton Park, and the club's fanatical followers certainly didn't fall in love with their new stadium instantly.
The protracted issues related to the move into the Olympic Stadium, with multiple bidders seeking to move to the venue, didn't help matters, but now during this rich vein of success during David Moyes's second stint at the club, things couldn't be any rosier.
After finishing 2019/20 just shy of the relegation zone, Moyes led West Ham to a sixth-placed finish and followed it up with an equally impressive seventh spot last time around, and also brought the Hammers back to the glory days of European football with a run to the semi-finals of the Europa League.
Home Form Could Well Improve
The money available for Moyes, when it comes to ongoing squad building, is no doubt assisted by the fact that their London Stadium houses a capacity of 60,000, and last season the Hammers averaged 58,513 per game, and that puts them behind only Manchester United, Arsenal and Tottenham as far as the Premier League is concerned.
Last season West Ham won nine of their 19 home games, and that's a record that can certainly be improved upon, and that may be key to their hopes of continued growth, and plans to make the London Stadium a fortress are no doubt key to those hopes.
While Upton Park was, of course, a very imposing place for visiting teams to visit, the London Stadium is an entirely different beast in terms of the vibe of the location, both inside and outside the location itself.
West Ham occupied Upton Park, or more accurately the Boleyn Ground, for over 110 years, and the history that the venue conjured up is rich and emotive, but the decision to look for a new home was a financial decision that had to be made for the benefit of the long-term prospects for the club.
Fans were much closer to the action at Upton Park, and that had an effect on visiting teams, while the London Stadium is a less imposing place in terms of the close proximity of the supporters, the fact that there are almost twice as many home fans packed into their new home will of course help to create a hostile environment for opposing teams.
Can West Ham achieve a top four finish? The point of view of the betting companies
With the signing's that West Ham are doing, some people think that West Ham can be the dark horses in the fight for Champions League next season. Paddy Power and Sporting Index offer an odd of 11/1, whereas Hollywood Bets guarantees the best odd (12/1). Moreover you can try to bet on it taking advantage of the Hollywood Bets welcome offer, since if you bet £10, you get £20 free bets. In conclusion, as far as you can see from the odds, the West Ham is not the most favourite club to achieve the next Champions League.
The Only Way Is Up?
In many ways, the instant success that has occurred during David Moyes's current reign could prove something of a double-edged sword. When the Scot took over from Manuel Pellegrini in December 2019, West Ham were 17th in the table, and he helped to steer them to a 16th place finish to secure their Premier League status.
In 2020/21, Moyes then took the East London side to sixth, their highest top-tier finish since 1999 and their highest Premier League points total. Last season he did the unthinkable and managed to keep the club at more or less the same level. They finished in seventh place in the Premier League and enjoyed a run to the Europa League semi-finals.
Making further strides will prove very tough indeed. If you look at the teams ahead of West Ham, the likes of Manchester City, Liverpool, Chelsea, Tottenham, Arsenal, and Manchester United are, in many ways, in a different league when it comes to both their historical levels in the Premier League and their financial backing.
Key to their hopes of continued success is their ability to keep hold of their best players, including England internationals Declan Rice and Jarrod Bowen, as well as adding further strength in depth in key positions.
What Does Success Look Like?
If West Ham invests well in the transfer market, and they've already forked out £30m to bring in Moroccan international Nayef Aguerd to boost their defence, then they can hope to finish the coming season in or around the top eight, and that would certainly represent genuine success.
As to how far West Ham can go under Moyes, well, there has to be a certain amount of realistic expectation on that front. Moving into the top four is clearly a goal, but it's a long-term one for now and might not be on the cards in 2022/23.
If Moyes can get as much as possible out of their home form, then the likelihood of moving into the Champions League picture increases.