Always interesting when those two nations meet, no matter what sport it is.
Usually handball tournaments, specially with national teams, are not something interesting from ultras view of point, but when Croats and Serbs meets every sport is interesting.

For those few who maybe don't know, Croatia and Serbia were in war 20 years ago, hatred between them is still huge. And both countries have great ultras and supporting history.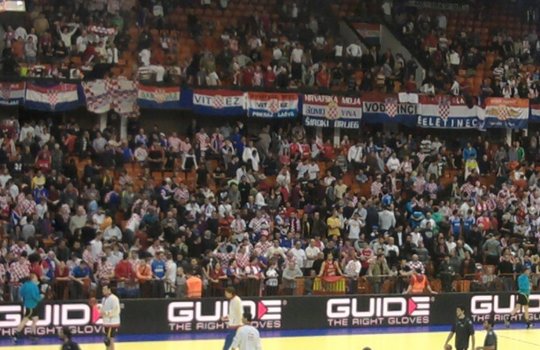 Serbia is host of handball Euro 2012 tournament. Croatia played their first matches in Novi Sad (second largest Serbian city). On match against Spain, Croatian fans came in big number (ca 3000) and made atmosphere in arena like they are playing home. And that was unusual, so many Croats in Serbia singing their national songs. 95% of those people  were normal fans (Cro ultras are not much interested in handball). Ony one small group of Cibalia Vinkovci Ultras were present, but they were not allowed to enter arena with their banner so they watched match in city and got attacked few times.

Croatian fans in Novi Sad:




Serbian ultras used that situation and easily took few Croatian flags (not very important from ultras view, but in Serbs VS Croats every flag is trophy). Also few cars smashed.




On match against France same story, again huge number of Croatian fans came to Serbia. Inside arena no problems (big security), but after the match police let Croatian fans to go home without their escort. Not very far from the Arena they came into typical ambush. Serbian hooligans (members of Red Firm, Delije and Grobari from Novi Sad) attacked them with stones, flares, axes... Lots of cars smashed. Again most of the people were normal fans, unfortunately lots of kids and girls in those cars...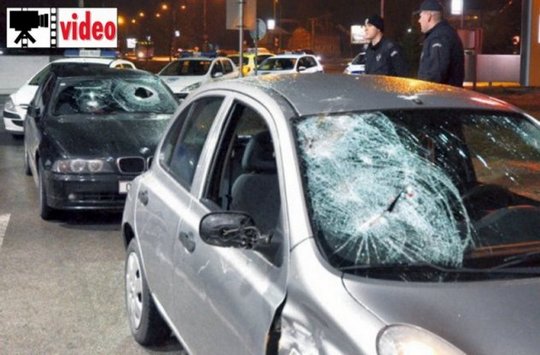 Video of police arresting one Serbian hooligan day after:


Day after came match Croatia-Hungary. Scared by that attack, and since match had no big meaning (with victory against France Croatia already secured semi finals), the number of Croatian fans on this match was much smaller. Only few hundred. Only interesting detail from that match is that group of Osijek ultras (Kohorta) came and showed their main banner inside arena, but removed it quickly because police and security weren't allowing nothing but national flags. After the match few cars from Croatia got burned.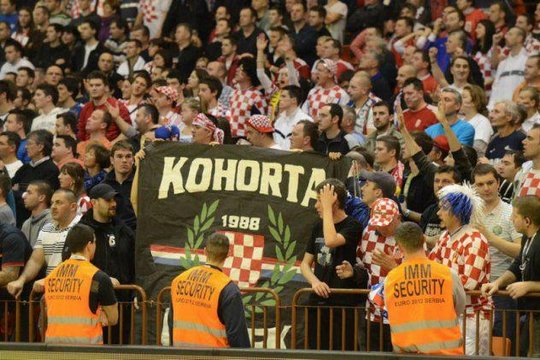 Then came Friday and semi finals in Belgrade, Serbia - Croatia! Media were just writing about riots in Novi Sad, about hooligans... Lots of normal Croatian fans gave up from trip to Belgrade because they were scared. On Thursday Serbian police told in media that they gonna allow every Croatian fan to go in Serbia to Belgrade Arena, with or without tickets.

That was trigger for all Croatian ultras groups to quickly organize and go on this hot away match. Bad Blue Boys, Torcida, Kohorta Osijek, Ultras Vinkovci, Armada Rijeka, Ultras Mostar and others came to Croatian-Serbian border (more than 700 ultras). And then surprise, police (both Serbian and Croatian) didn't allow anyone to go in Belgrade, even those who had tickets were stopped and returned back. But they somehow let one bus of Bad Blue Boys.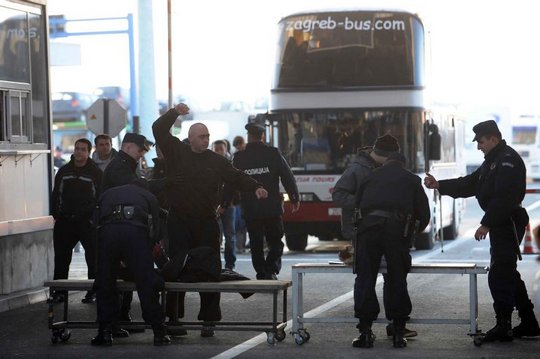 On match 20 000 people, small group of Croatian fans (100 totally, 50 ultras and 50 normal fans). Nothing special happened. 5000 cops on duty just for that match. Serbia won and goes to final.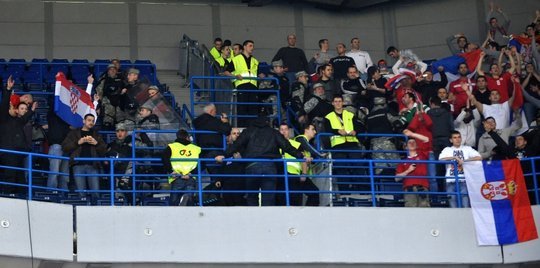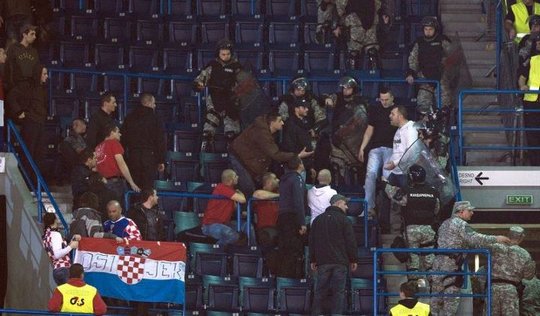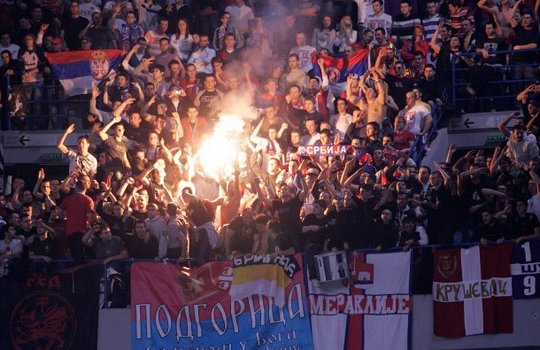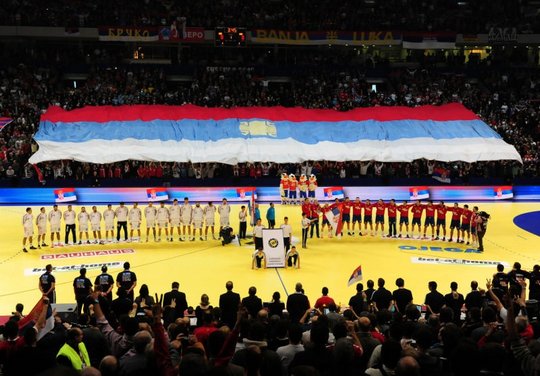 In qualifications for World Cup 2014 (in football) Croatia and Serbia play in same group, but both football federations already made an deal = no away fans.