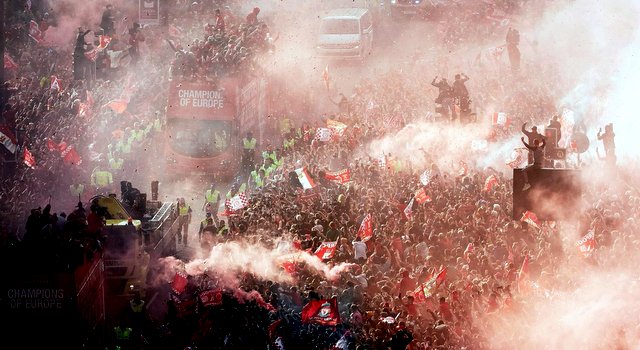 For the more traditional football fan who not only likes the 90 minutes of entertaining action on the pitch, but also the deep histories and occasionally unlikely passions that can be fostered between two rival sets of fans, the English version of the 'Beautiful Game' continues to have its own unique pull given the numbers of rivalries at play.
Few matches in the domestic fixture calendar can carry the interest that is sparked by two local clubs knowing when their all important derby clashes will take place during a given season, as of course, there is far more at stake and up for grabs than simply the available points - it is all about the local bragging rights, pure and utter pride and the opportunity for endless banter at the expense of your opposition until the next game cycles around.
When there is a cup knock out tie, or even promotion and relegation at play, those intense and volatile emotions only further go through the roof for both sets of fans, and for understandable reasons, for those who like a flutter in the sportsbooks found on betstation.com, these action packed, and usually incredibly tight games, the football odds go out the window and the home side is always considered massive favourites given the size of the crowd they command and how that usually pushes them on.
The English game obviously boasts some very obviously massive derbies, along with some incredible bizarre ones such as Brighton and Hove Albion and Crystal Palace culminating in a certain dressing room incident, but for true football die hards, it is almost impossible to rank the intensity of a single derby, because every single fan can give compelling reasons as to why their derby should feature on a list, and more importantly where they should feature in the rankings.
So I'll simply look at some of the more famous and more well, and widely accepted, massive derbies in the UK game.
In more recent years, Manchester City versus Manchester United simply has to feature given The Red Devil's success under Sir Alex Ferguson, but the Citizens rise under their new owners to an almost equally dominant scale - particularly following the arrival of Pep Guardiola.
Liverpool and Everton are also a very obvious guess here, with both sides having rich and illustrious histories in the game, even if the Reds clearly edge the trophy cabinet count - brawls, goals and red cards are notable in this derby.
You cannot look at the UK game and not pivot north of the English border for the passionate nature of Rangers and Celtic fans. Although a few things may have changed when it comes to younger fans, a religious divide is paramount to the historic rivalry here, but politics, social and cultural divisions also more than play their part in the heated atmospheres at play.
The North London derby between Arsenal and Tottenham Hotspur is another hotly contested affair, and technically speaking it is one of the highest scoring derbies in the game, and that is obviously a major pull for even neutral fans.
In terms of an anything goes derby, it is difficult to look past Millwall and West Ham United. There is a palpable animosity that stretches from the pitch to surrounding streets - so much so in fact, that Elijah Wood and Charlie Hunnam were involved in the hit film 'Green Street' in recognition of the rivalry.
There are clearly other important derby clashes in football, but they are undoubtedly a few of the most well known in the UK game, and as fans will know, the tribal passions the game brings out in fans is not limited to the UK, countries across Europe boast their own well known and highly passionate encounters and although the game of football might be changing with Video Assistant Referees and additional rule tweaks, one thing that will never truly change is any proper football fan knows that 90 minutes dictates whether it is a good week, or an incredibly bad one.