Big tragedy on match Al Masry - Al Ahly 01.02.2012
Big tragedy on match Al Masry - Al Ahly 01.02.2012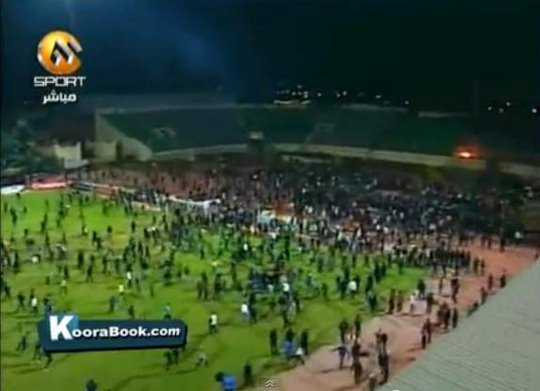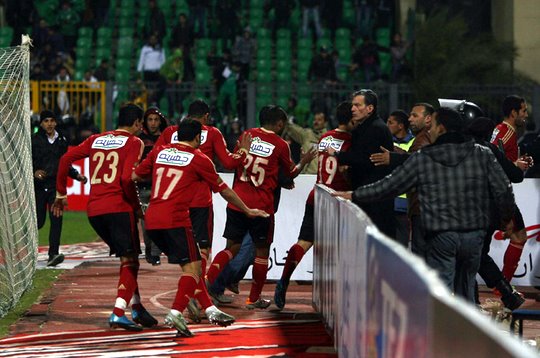 Tragic news just reached ultras-tifo.
According to several news, such as Al Jazerra, more than 70 people died today in a football match in Egypt between Al Masry vs Al-Ahly.
After the 3-1 victory home supporters invaded the pitch and attacked Al-Ahly players and fans. In short time a massive riot had started, involving the staff, security and fans. This resulted in numerous deaths and many people badly injured.
Its not the first time a match ends bloody between these two teams, but this is perhaps the worst incident in the history.
A sad day for all football supporters!
Also riots in Kairo:
Also in Kairo riots brook out in the match between Zamalek - Ismaily. Supporters of Zamalek set fire on the stadium when they heard about what happend in Port Said. And the match has now been suspended.
UPDATE:
Thursday, 02 February 2012 08:20

Morning after tragedy, still no info what really happened there. Videos and news just showing some rioting on the pitch, few flares... But how come more than 70 people died??? Ultras Ahlawy played a important role in the last year egyptian revolution against Mobarack. On their last match they had choreo "Revolutionary Ahlawy". On video we can see police do nothing to stop riots, just watching. Also they didn't open gate for Al Ahly fans...

UPDATE 03.02.2012: Read article What really happened on match Al Masry - Al Ahly
R.I.P.