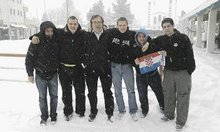 Four Rijeka fans stuck for more than 20 hours under the snow!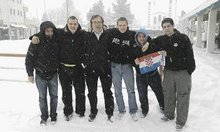 Four members of Armada (FC Rijeka ultras) from Croatia were stuck for more than 20 hours in their car under the snow before they got saved.

They were traveling back home from some friendly tournament in Bosnia and Herzegovina (on which their team should play, but tournament was canceled becasue of bad weather) when the snow storm cached them and they couldn't continue driving. They run out of gas around midnight.

After more than 20 hours they finally heard machines and help coming. Problem was that they were under the snow and nobody could see them.

Fortunately they had flare with them which they used to signal their position to the rescuers.
So the flare saved their lives! :)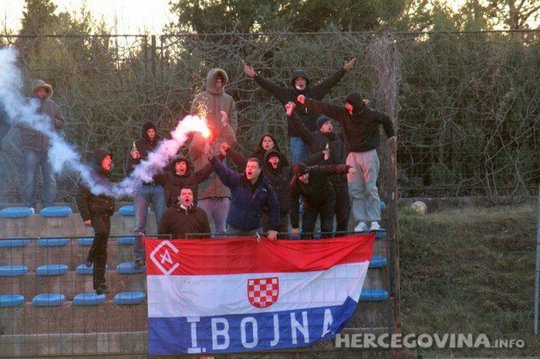 Armada on friendly match vs Velež in Bosnia and Herzegovina last month