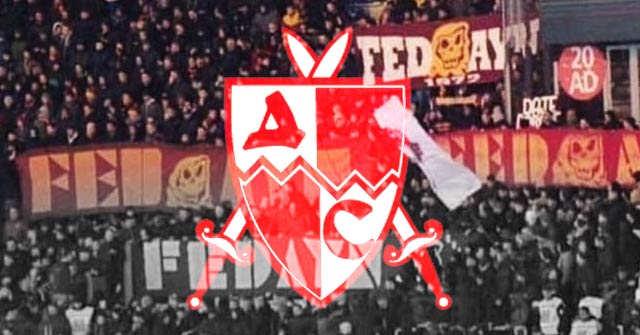 News: Roma lost important banners
Updated 18.02.2023
During today's Serbian league match between Zvezda and Cukaricki, Delije burned all the materials stolen from AS Roma. Among the flags we can see one of the main banners from Fedayn.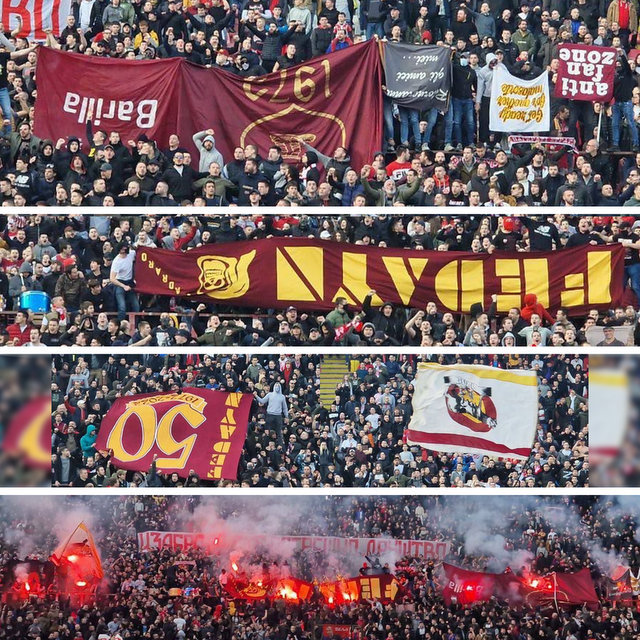 Full story:
We have been informed about one spectacular incident which took place in Italy.
In the recent days, the Serbian basket club Crvena Zvezda played against both Virtus Bologna (31.01.) and Armani Milano (02.02) in Italy. A group of ~ 40 lads from Delije travelled from Belgrade to Italy to follow their basket team.
Last night they managed to attack Roma after their match against Empoli. The information we got sent is that Roma (~50) run and then come back to fight again 3 times, and in one of the 'circles' Delije managed to get several banners of Fedayn Roma!
INFO FROM ROMA: Delije followed 4 guys to the parking lot and attacked them, what you see on the video is after that.
First photos online: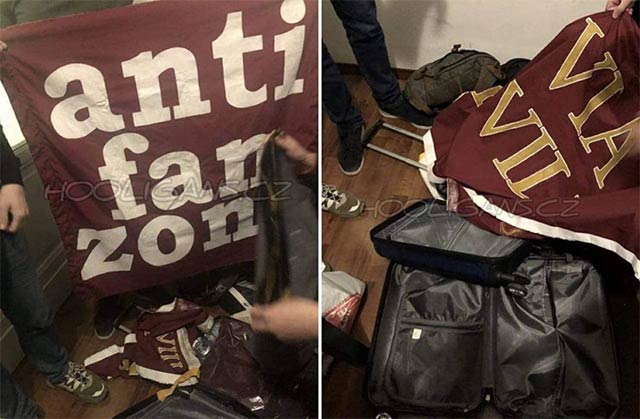 Video:
History of Fedayn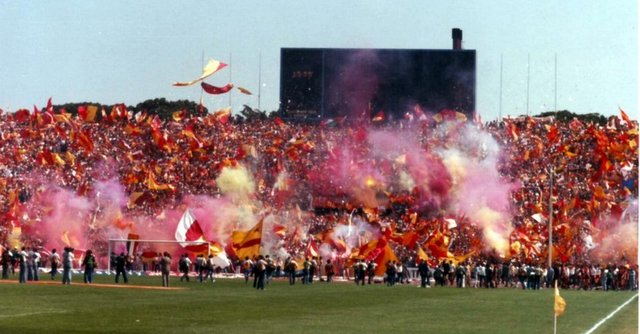 Roma vs Torino in 1983.
Fedayn was founded back in March 1972 by famous supporter, Roberto Rulli.
There were many different groups in Curva Sud back then and in 1977 they united under the name of Commando Ultra 'Curva Court (C.U.C.S.). This included groups such as "Fossa dei Lupi", "Pantere Giallorosse", "Panthers", and the two most famous, "Boys" and "Fedayn". Some of the groups had roots back to 1967!
During the years there has been various fractions and groups inside of Curva Sud. Some new groups came and some old dissolved.
Last year Fedayn celebrated their 50th anniversary.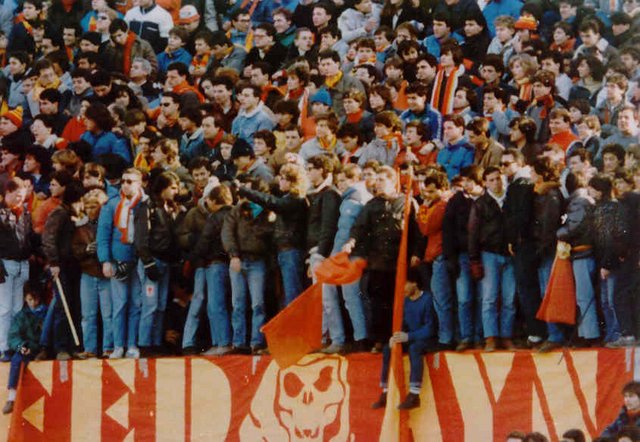 Click here for old school gallery of AS Roma!
Source: asromaultras.org