Wisla fans protest against cancellation of Polish Supercup match.
Yesterday we wrote about Legia supporters protest due to cancellation of Supercup match between Legia and Wisla. In Krakow they also decided to protest. Wisla supporters organized their own Supercup match on the same day the real match were supposed to be played. Cup was named "Mrs. Joanna Muche cup".
Joanna Muche is Polish minister of sport.

At the same time, inside stadium, Wisla played friendly against Sandecja Nowy Sac. This was a "secret" match before the Europa League match against Standard. No media or spectators allowed, but in the last 20minutes Wisla's coach decided to let fans come in and cheer their players.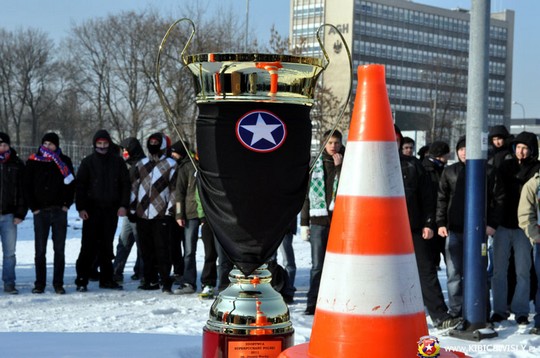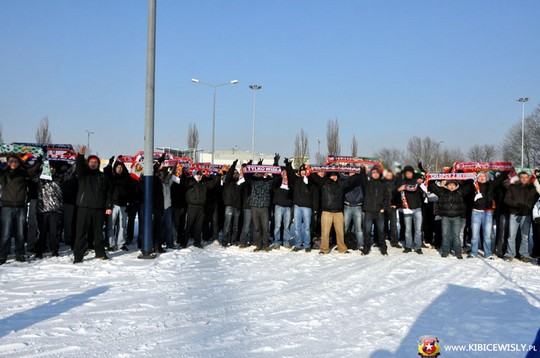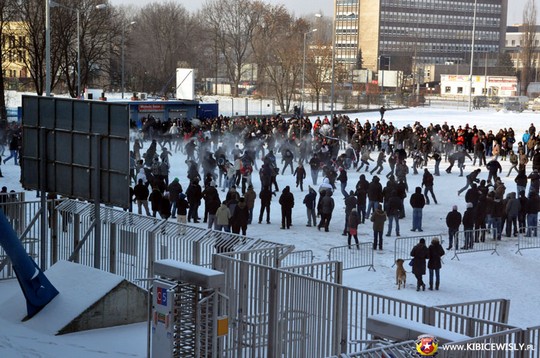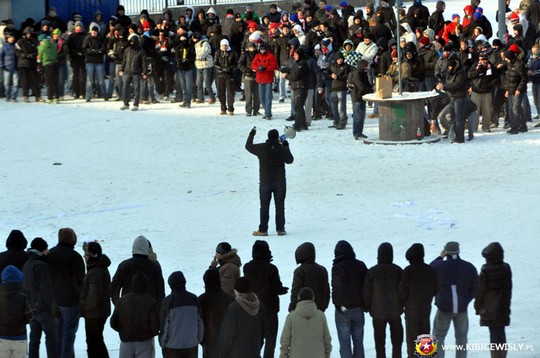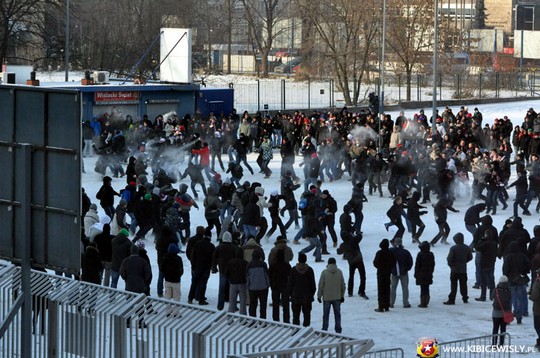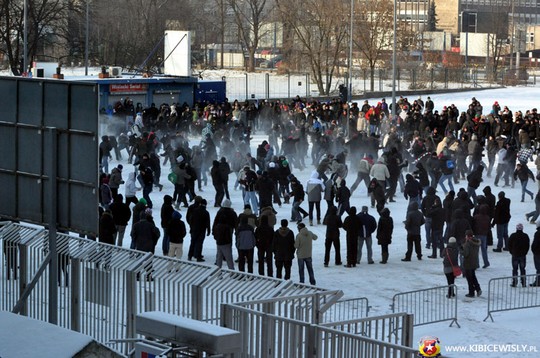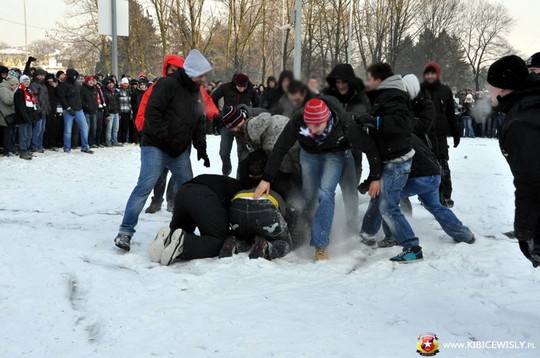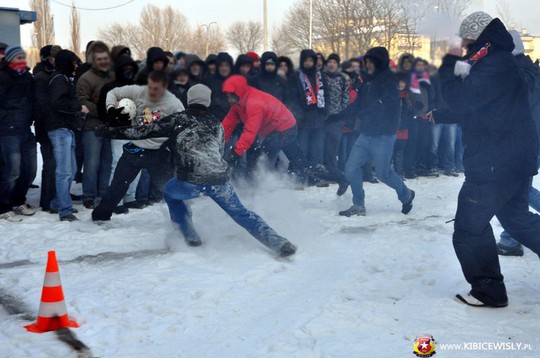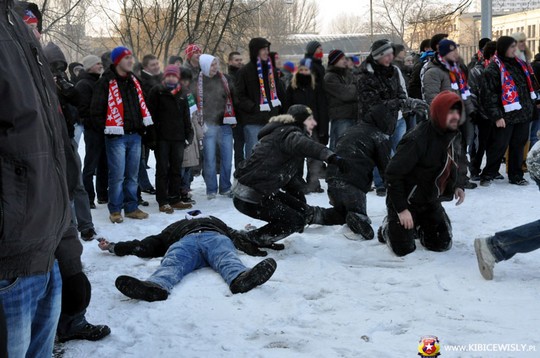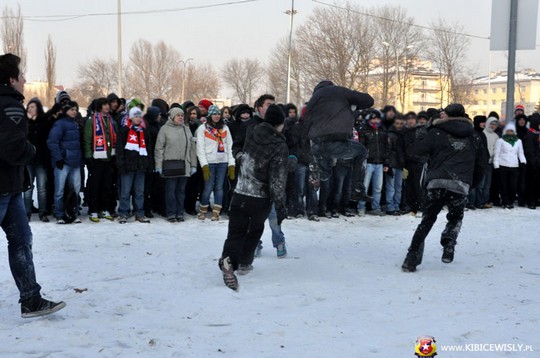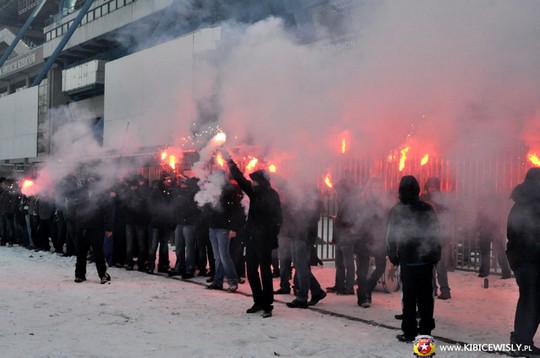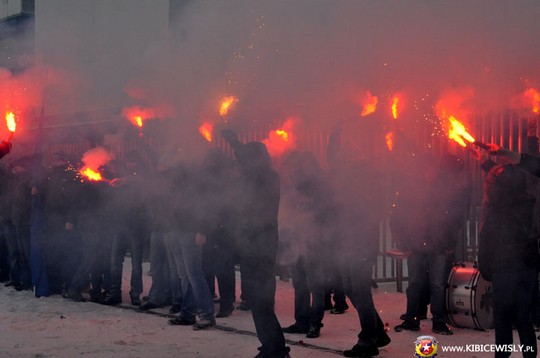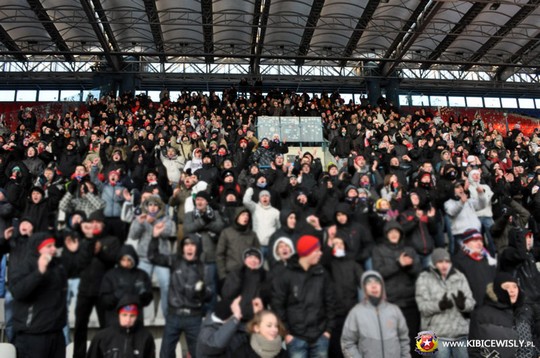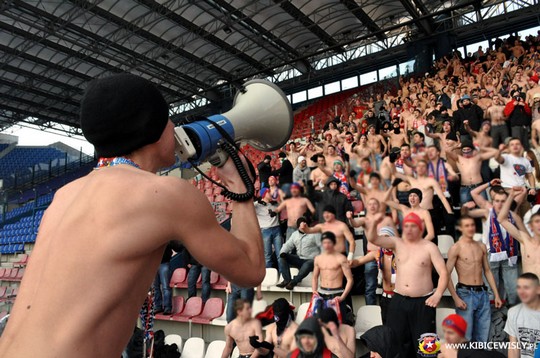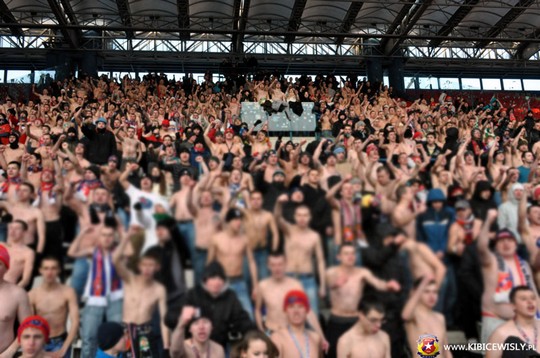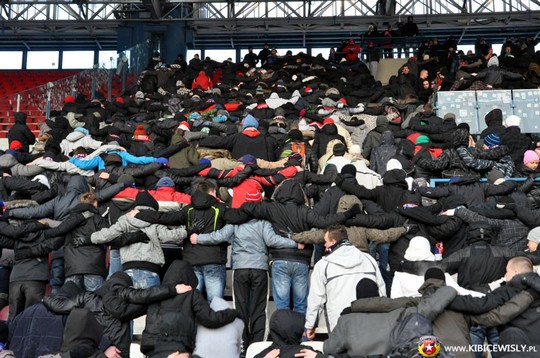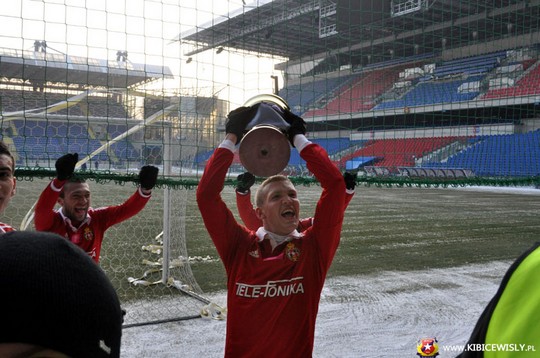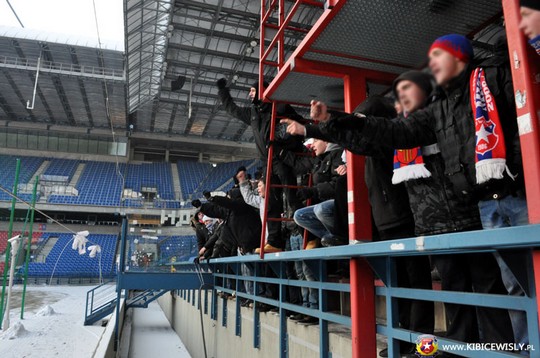 VIDEOS:
Photos: http://skwk.pl/