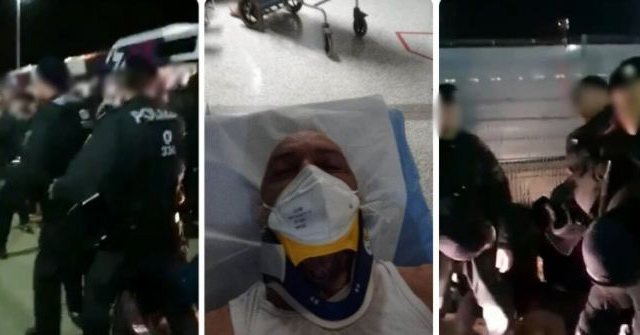 UEL: ASR fans mistreated by police
RomaForever.it reports on an incident that occurred in Salzburg last Thursday.
After the end of the Europa League match RB Salzburg - Roma, some Giallorossi fans were waiting outside the stadium for the last shuttle bus to take them to the parking lots to pick up their vehicles. However, when the bus arrived, the doors did not open, and some Roma supporters began banging on the windows to get the driver's attention.
According to Marco Monaci, a 60-year-old Roma supporter who is "100 percent disabled and forced to walk on crutches," the police charged at them while they were trying to get the driver's attention. Monaci himself ended up in the hospital as a result.
Monaci's 16-year-old son was also reportedly mistreated by the police. When Monaci fell while using his crutches, his son tried to intervene, but the police allegedly threw him to the ground and handcuffed him.
"I've been traveling to away games for over 40 years and have seen many situations like this before. However, I never expected to be targeted while using crutches; it's disgusting. And my son, they treated him like a criminal. I plan to report everything to AS Roma, and I have already called my lawyer. Additionally, I will communicate the incident to the embassies."