Polonia Warszawa - Slask Wroclaw 01.04.2012
POLAND: Polonia Warszawa - Slask Wroclaw 01.04.2012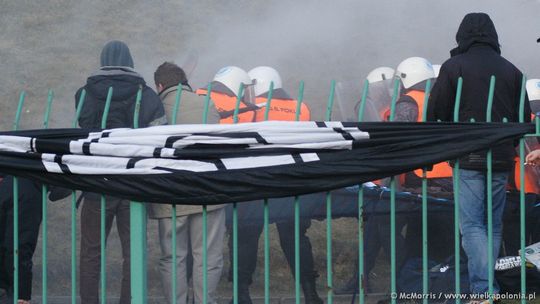 Polonia Warsaw supporters displayed the flag "Down with the communism". Andrew Szczepanski, a delegate of the Polish Football Association gave order to remove the flag. Andrew is ex-communist presenter. He even said that match will be suspended. Ofcourse supporters refused to remove the flag.

Then security with full equipment like cops came to take the flag. They used a lot of tear gas, but supporters successfully kicked them out of the stand!

It's really nice to see such a good action in Poland in this pre Euro2012 time when the repression there is huge and stadiums full of cameras. Respect!