Sevilla - Levante 21.04.2012 Tennis ball protest.
SPAIN: Sevilla - Levante 21.04.2012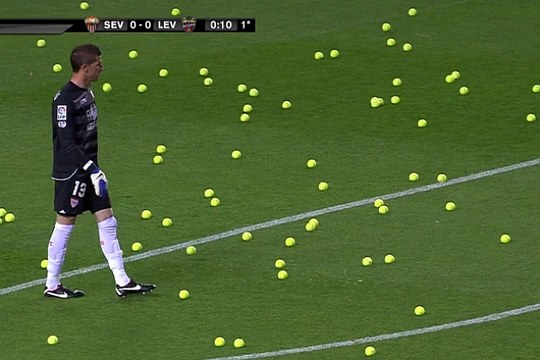 Upset that the start time of their own side's match was pushed all the way to 10:30 p.m. on Saturday night to accommodate the Clasico between Real Madrid and Barcelona, Sevilla fans protested by hurling hundreds of tennis balls onto the field less than a minute into their match against Levante on Saturday.

According to Dirty Tackle, fans took aim at Real Madrid Jose Mourinho's post-match press conference by holding up a big sign that said "Stop the match, Mourinho is talking."

Same action did Basel ultras in November 2010 when a match time was changed to avoid overlap with a tennis tournament.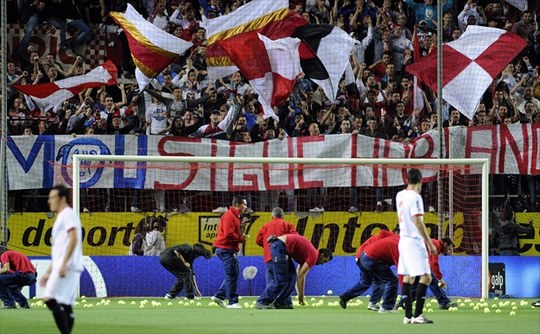 Photo: AFP