Ultras-Tifo and PgWear gives 5 ultras t-shirts to our fans on Facebook!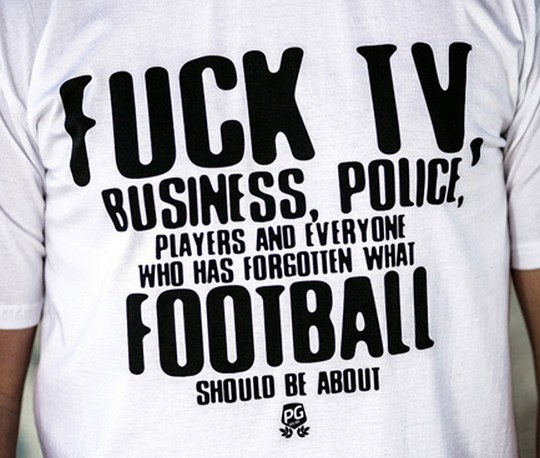 Times change, football is now totally different than it was 30 or 40 years ago. Media and business destroyed it, football games on Monday or on Sunday at 11 am. don't surprise us anymore.

Players earn a lot of money so they play for money, not for their fans. Police also add a fuel to the fire, they treat supporters like dirt.
Beauty of football was lost – F..ck those who forgot what this beautiful game should be about. Never forget it!
We give 5 of these great t-shirts to you lads! To enter in competition all you must do is be our fan on Facebook and like/comment our link to this article. On Monday we will randomly (via random.org) choose 5 lucky winners.
You can also buy this t-shirt for only 4.99€ on Pgwear Ultras Shop.