French fifth league!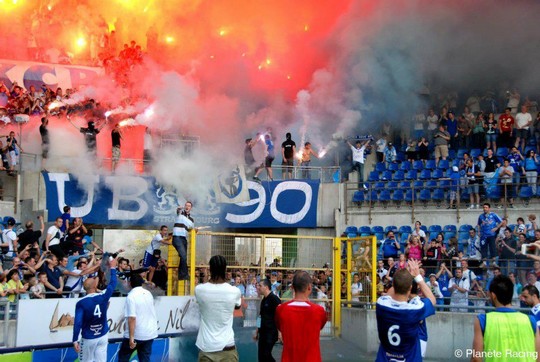 FRANCE: Racing Club Strasbourg – Jarville, 26.05.2012
Due to financial problems,  RC Strasbourg was last year kicked from French first league to fifth.
They still have big support from their fans, specially of their ultras group Ultra Boys '90.
Here are the photos and videos from last match and celebration of promotion.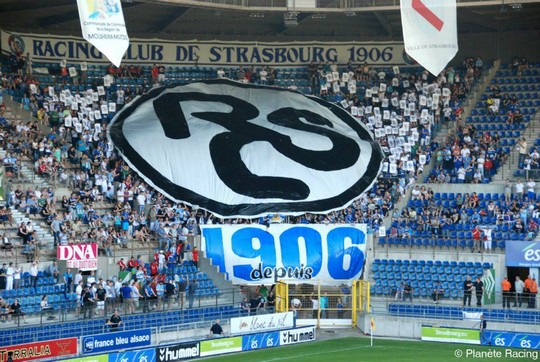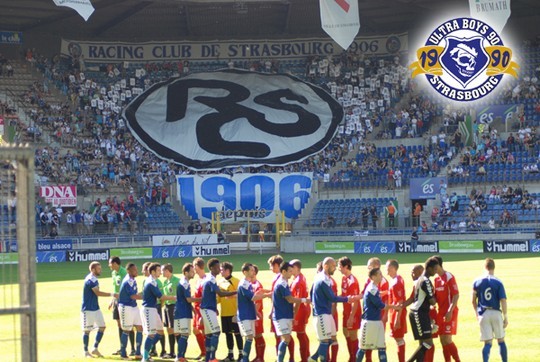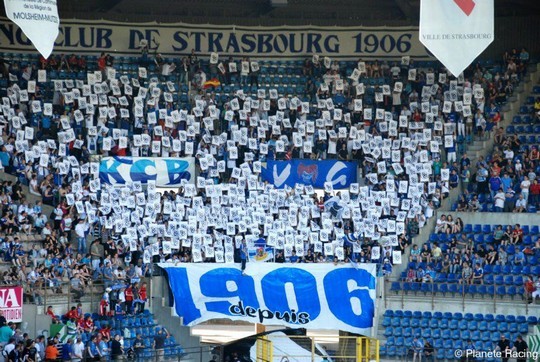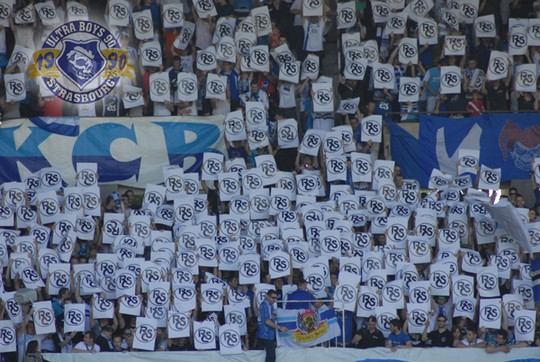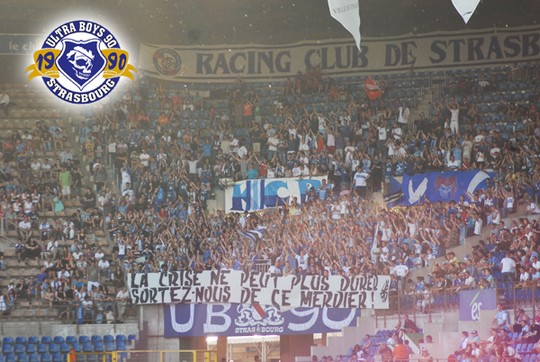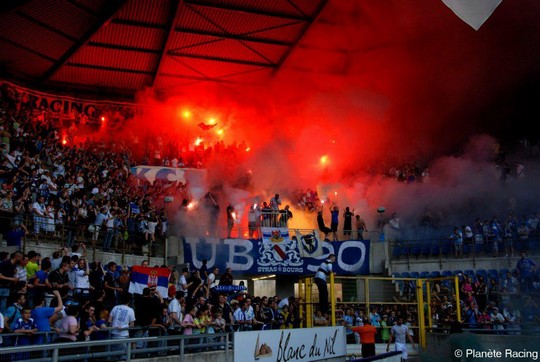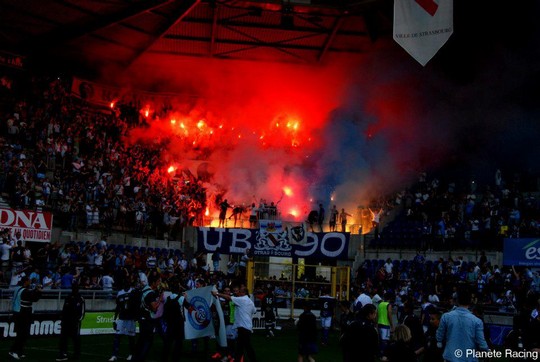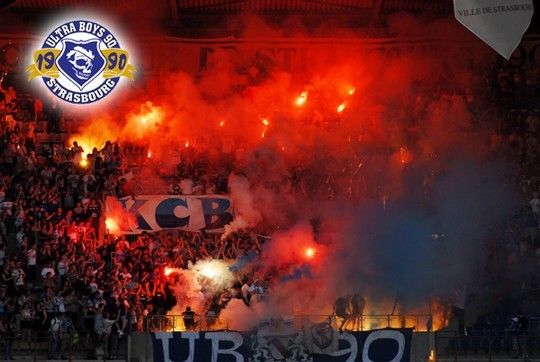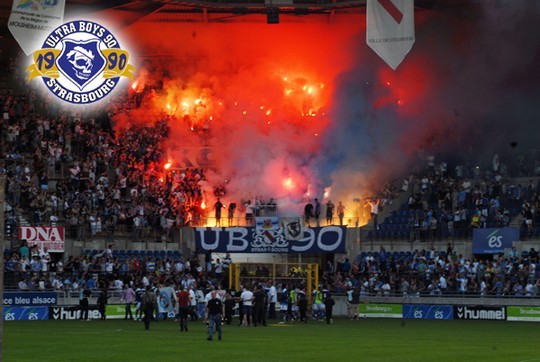 VIDEOS: