Fans celebrated with nice pyroshow.
Persija is the one of the biggest football club in Indonesia, from city Jakarta, the capital of the country. On November 28th they have a 84th year anniversary, but because on that date was a working day, the club decided to celebrate the anniversary on November 24th (saturday). They organised Trofeo Cup between Persija VS Arema (Malang) VS Persisam (Samarinda).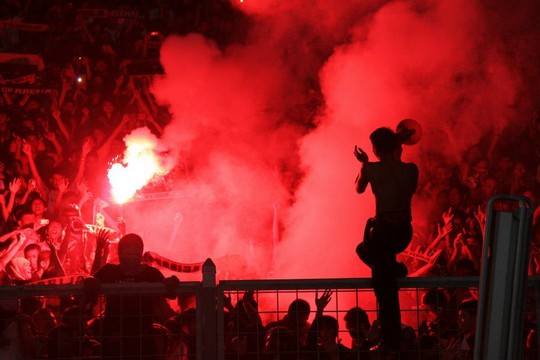 http://www.ultras-tifo.net/administrator/index.php?option=com_content&task=edit&id=1266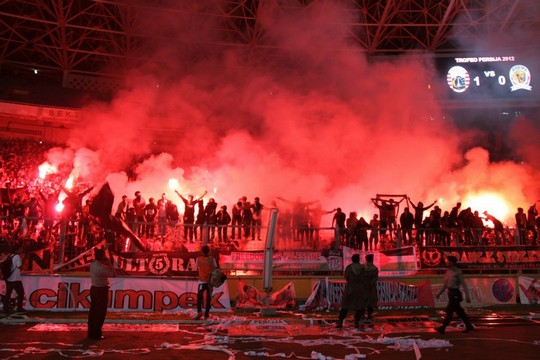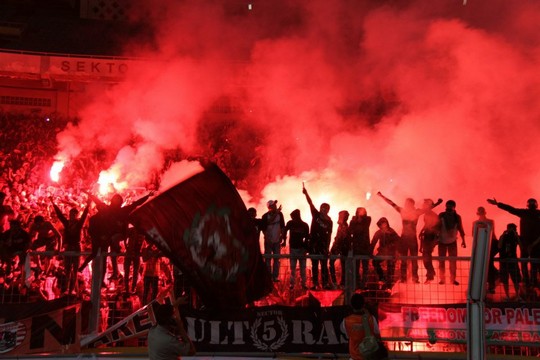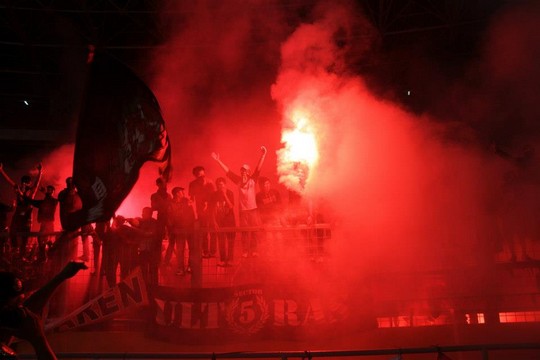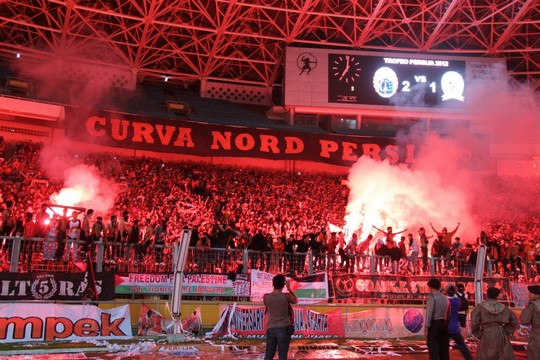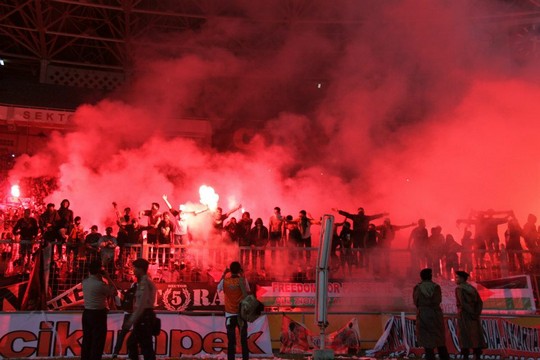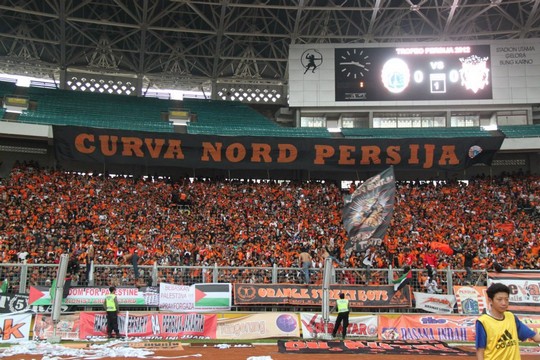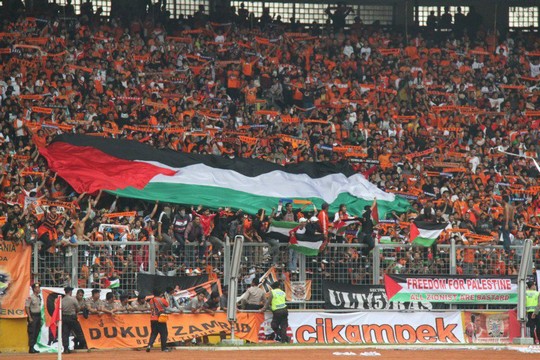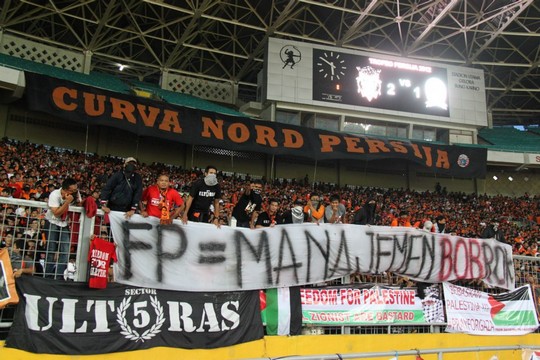 FP = TERRIBLE MANAGEMENT
*FP is the abbreviation of Ferry Paulus, the president club.

*Iwan (Setiawan) is the terrible coach of Persija.
VIDEO: