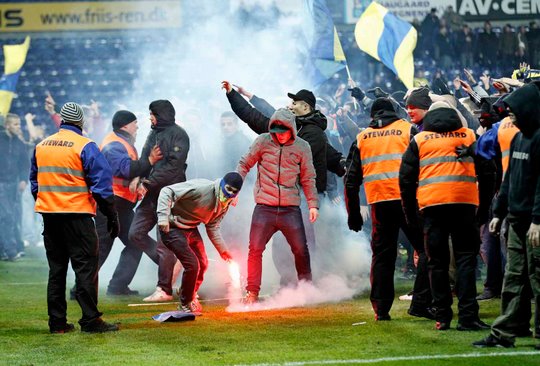 Denmark: Copenhagen derby with much pyro and huge pitch invasion!
Brøndby won the quarter final in the Danish cup against their main rival. When match finished thousands of Brøndby fans stormed the pitch. Some celebrated with players while other fans went to the away sector to provoke FCK's supporters.
Some flares thrown, but in the end police got control and chased people back to tribunes.
Before this both Brøndby supporters and FC København supporters had lighted lot of flares during the match. Really great show!
Photos & Videos: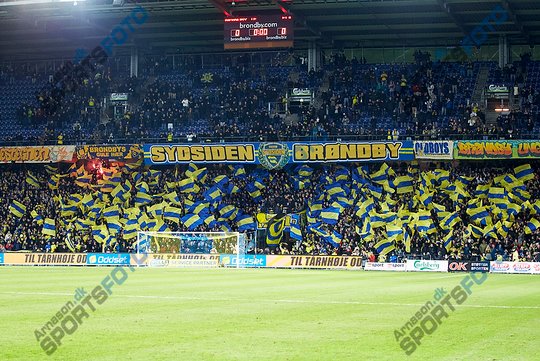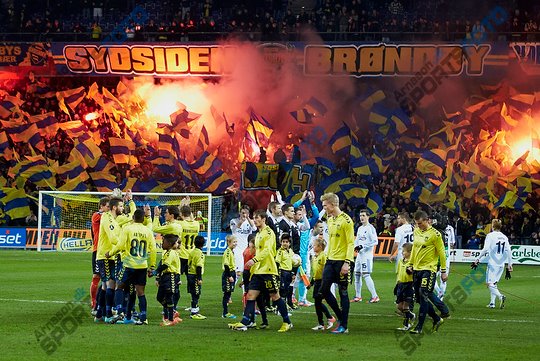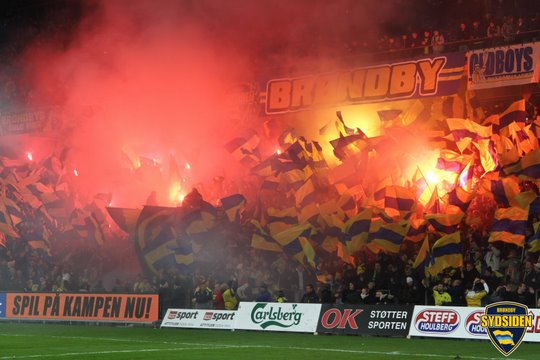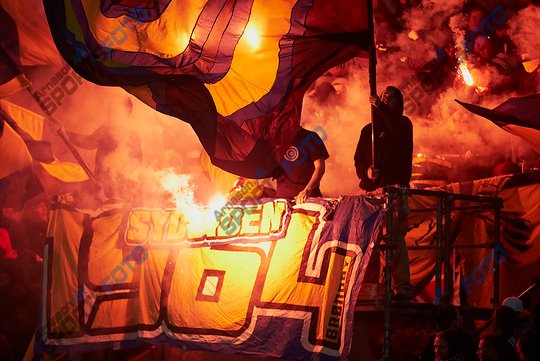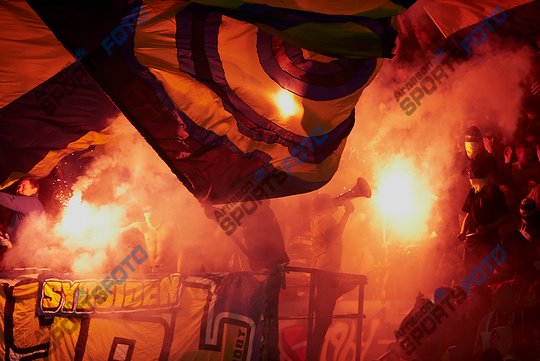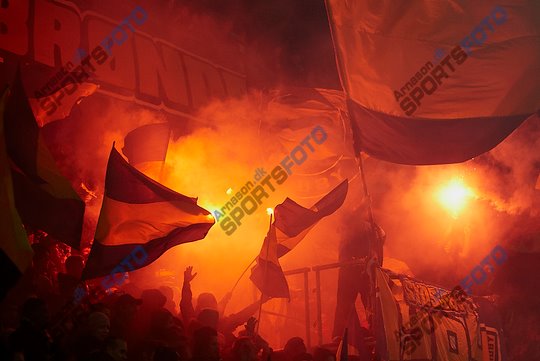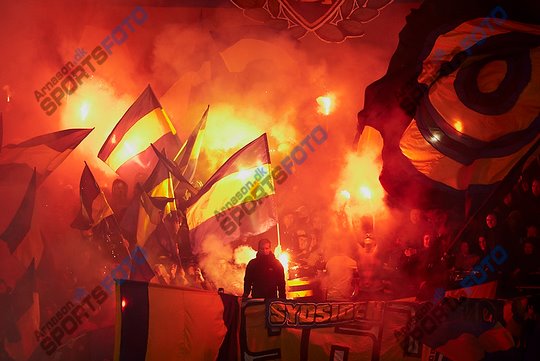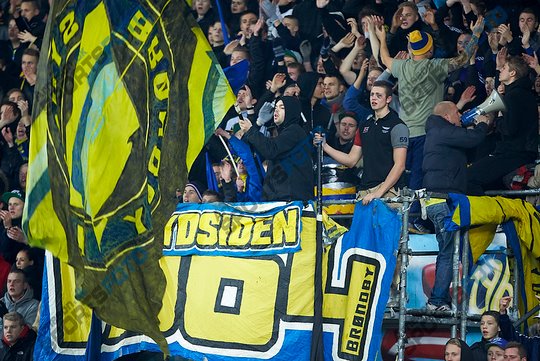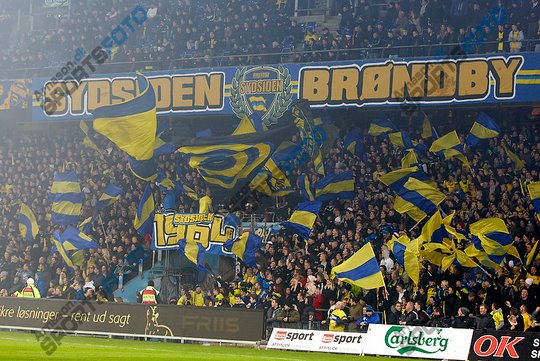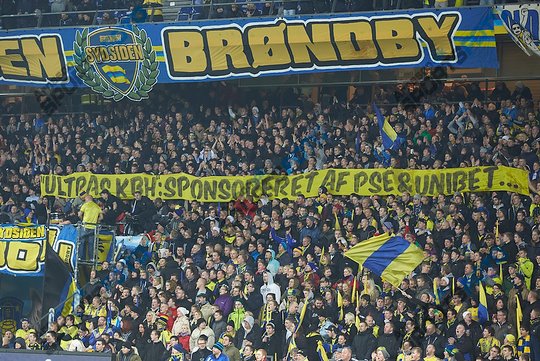 "Ultras KBH (FCK fans): Sponsed by PSE & Unibet..."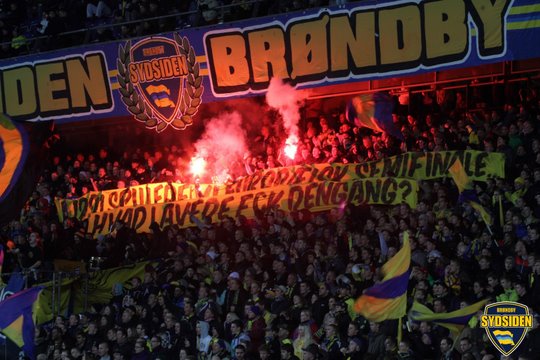 "In 1991 Brøndby played European semifinal, what did FCK do at that time?"
FC København was founded in 1992 through an amalgamation with two other Danish clubs.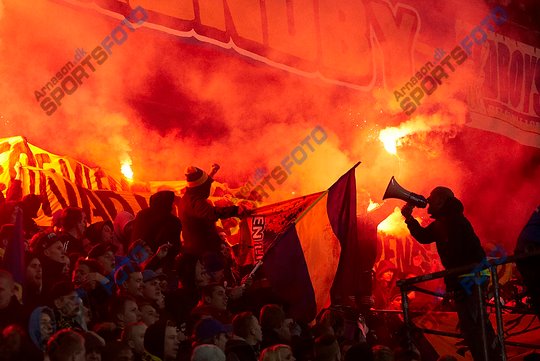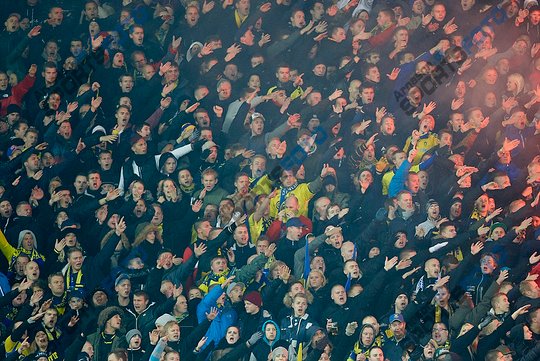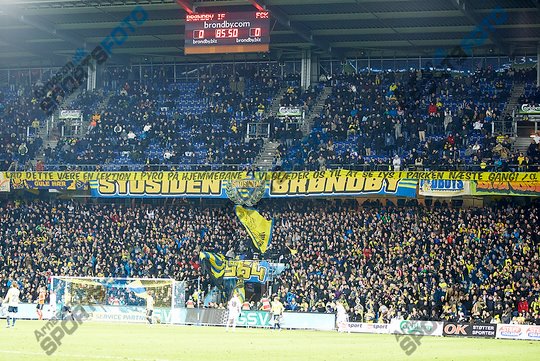 "Let this be a lesson in pyro at home – We are looking forward to see pyro in Parken next time"
Parken = FCK's stadium. For some reason supporters of FC København never light pyro in their own stadium, but often at away matches.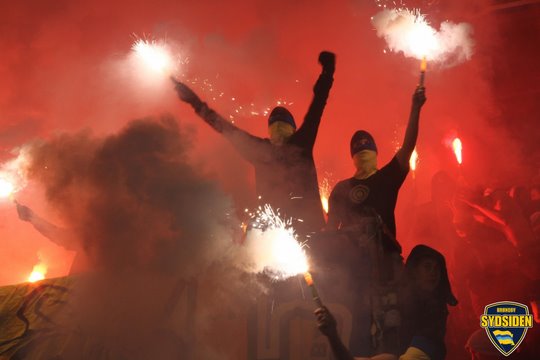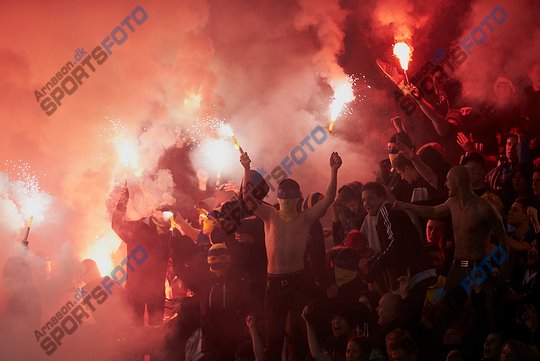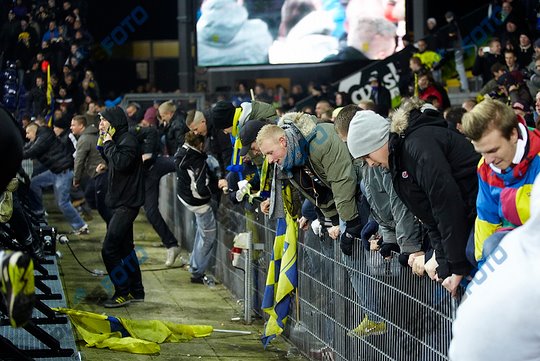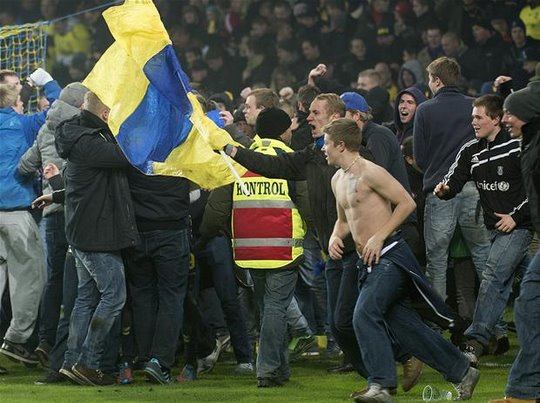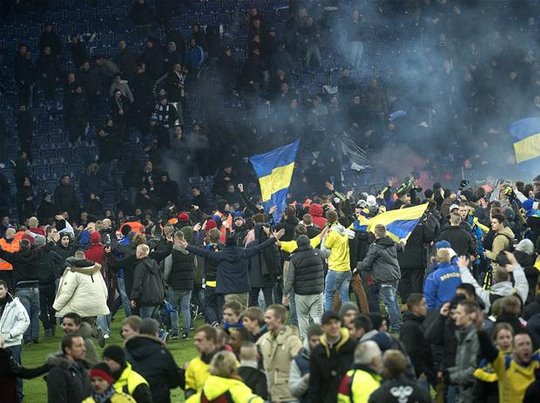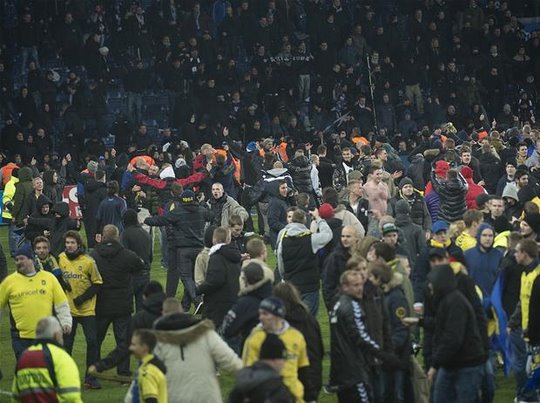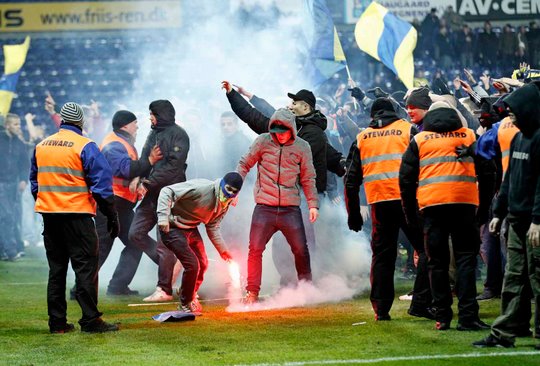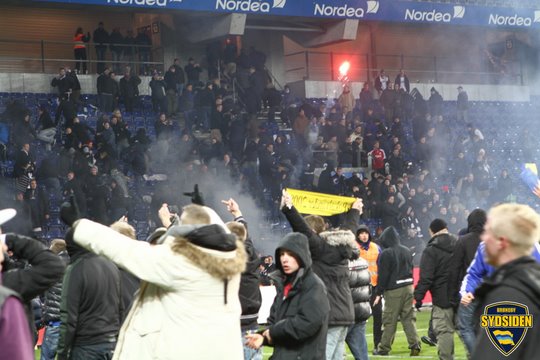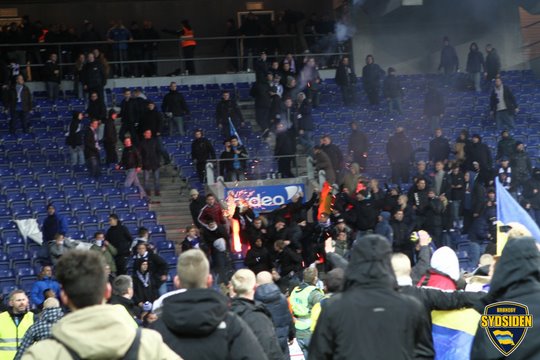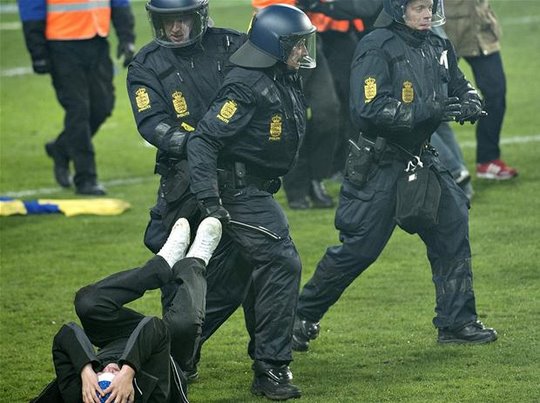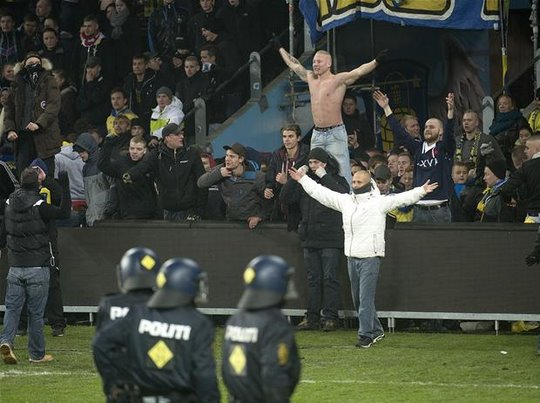 FCK suopporters: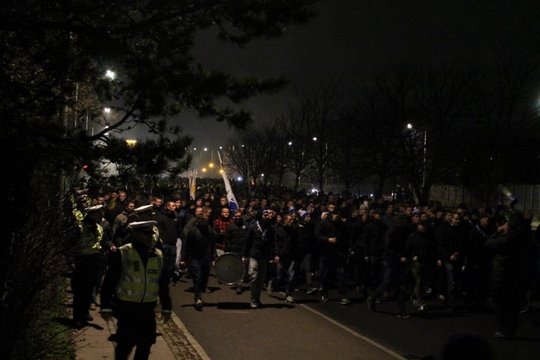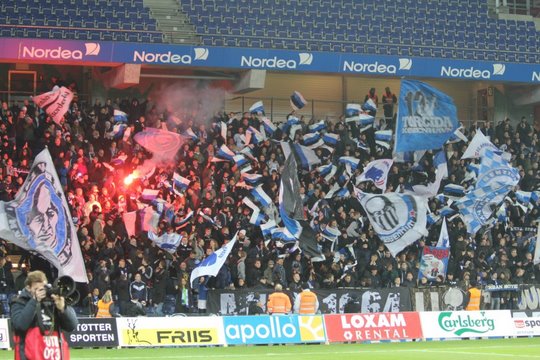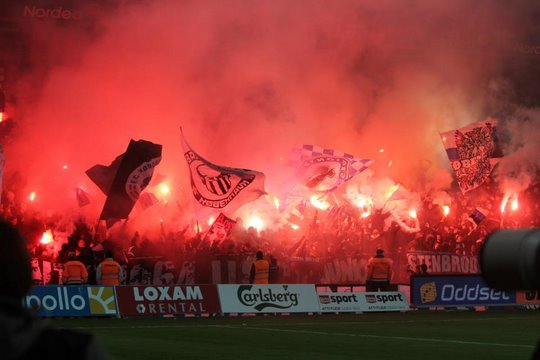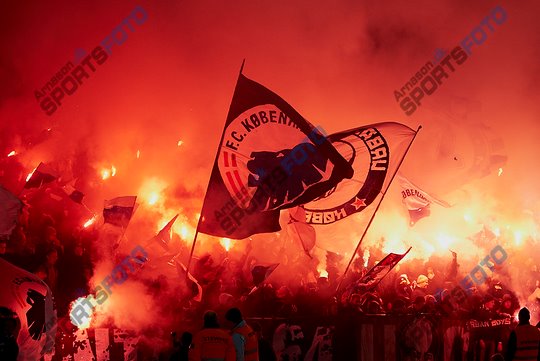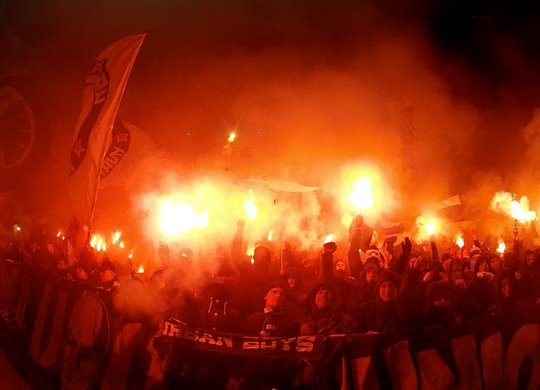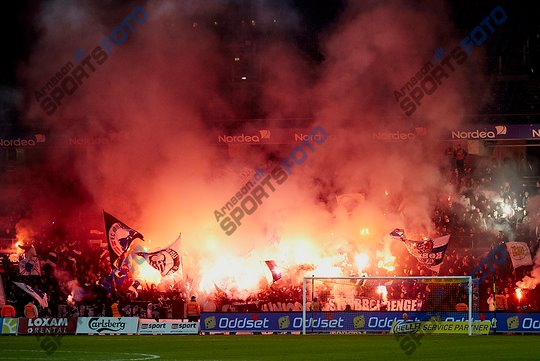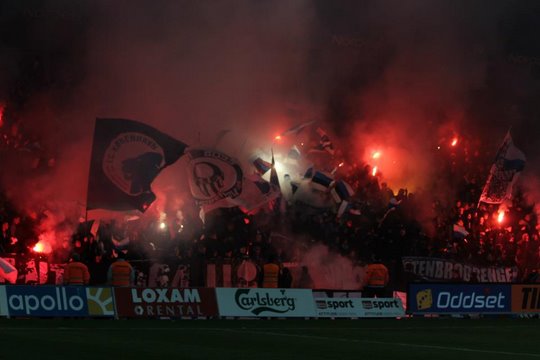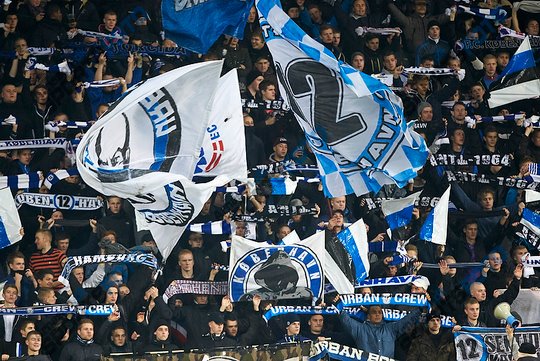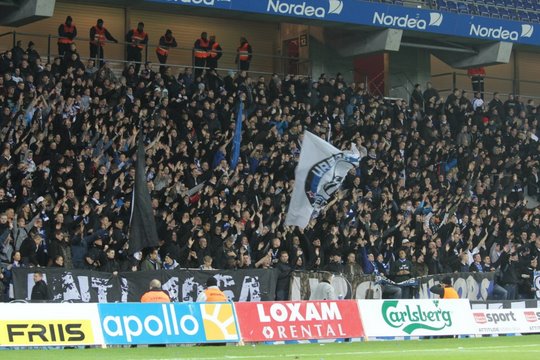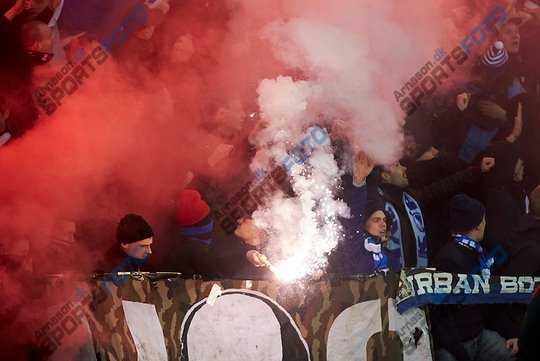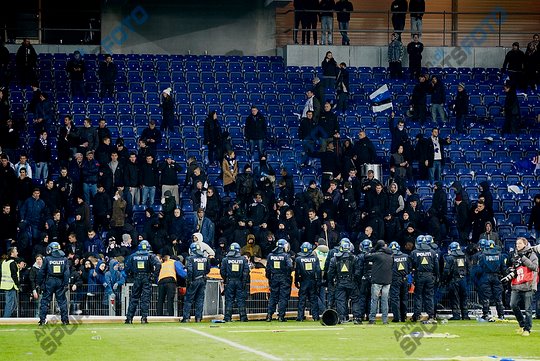 Source: www.www.dr.dk , www.arnason.dk , www.sydsidenbrondby.dk