England: The real Wimbledon met their thief!
England: The real Wimbledon met their thief!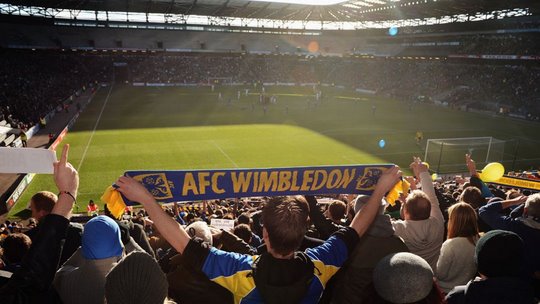 This was the match between the real Wimbledon against the club who stole everything they once had.
If you are not aware of the history, you should read this:
Back in 2002 supporters of Wimbledon FC (who won the FA Cup in 1988) formed their new club AFC Wimbledon as some supporters got enough of the modern football that started to take over their beloved club.
In 2003 their club was moved 70km out of London to Milton Keynes.
In 2004 Wimbledon FC were renamed MK Dons.
Imagine your club getting completely destroyed like this! It's like someone come into your house, take your wife and kids to a new location and change their names. Would you accept it?
Since the new Wimbledon was formed they worked their way up through the "non-league system" in England. In May AFC Wimbledon were promoted to the Football League for the first time. And now, after 10 years, AFC Wimbledon could finally meet those who stole their club, this time in the English FA Cup.
About 3000 Wimbledon supporters took the trip to Milton Keynes for this match, some of them well prepared before kick off: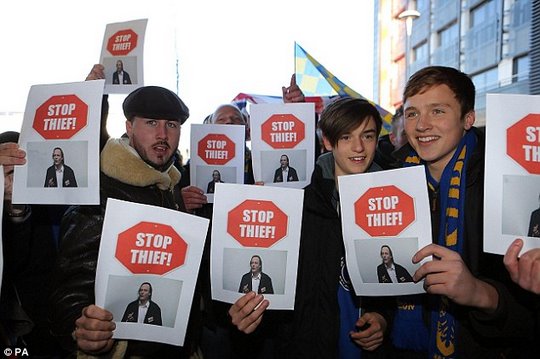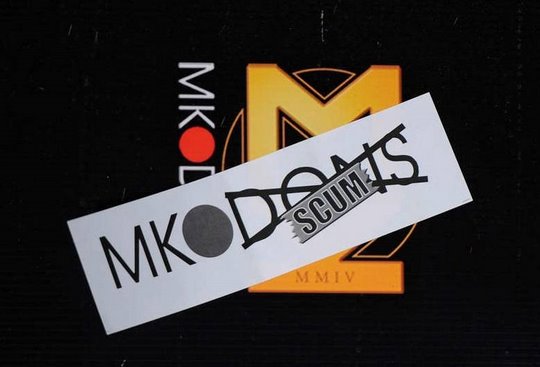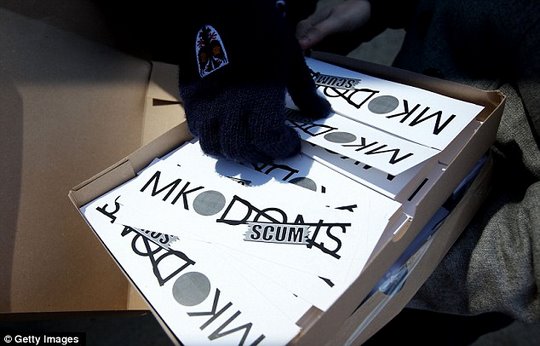 Few minutes out in the match this airplane was seen over the stadium: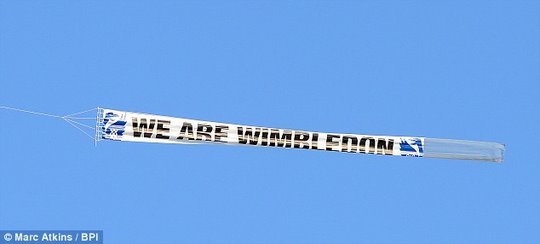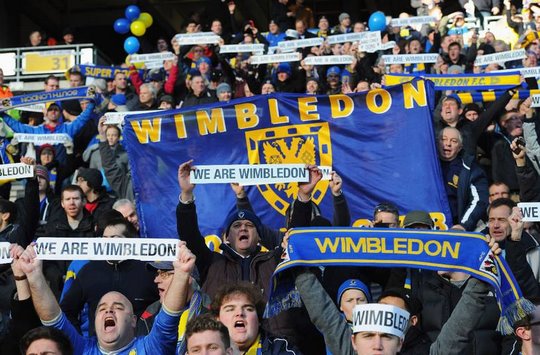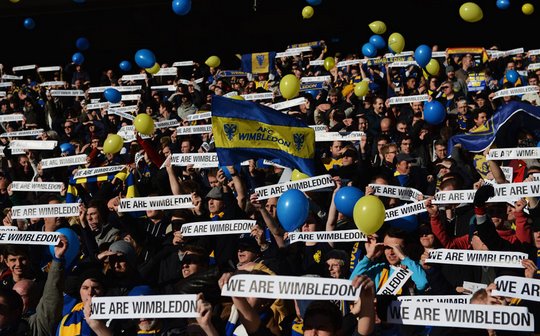 AFC Wimbledon scored!
MK Dons were leading 1-0 when AFC Wimbledon finally scored against their worst enemy. Supporters couldn't control their feelings and immediately made a smaller pitch invasion. Older lads who probably had Wimbledon posters on their wall when they was kids, could finally take some kind of revenge at those who took everything they had. After 10 years they could show their enemy that they still live and are on the way back!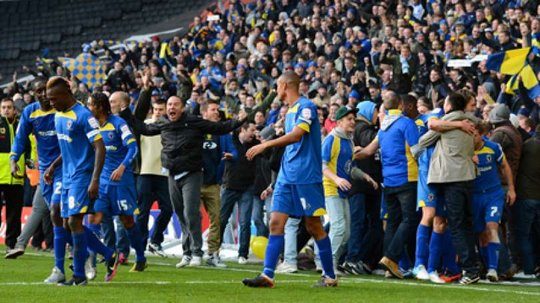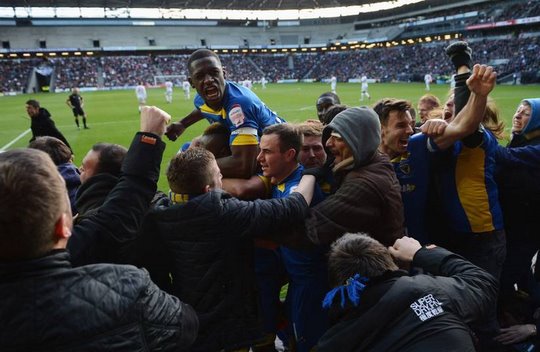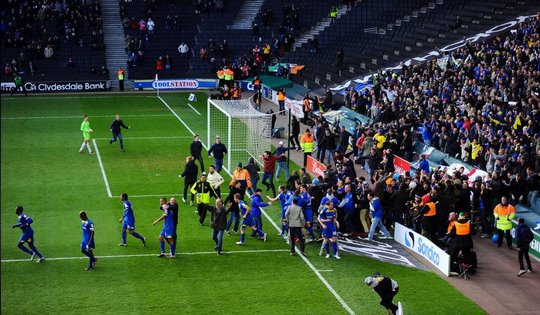 Supporters of modern football (MK Dons) with a shameful banners.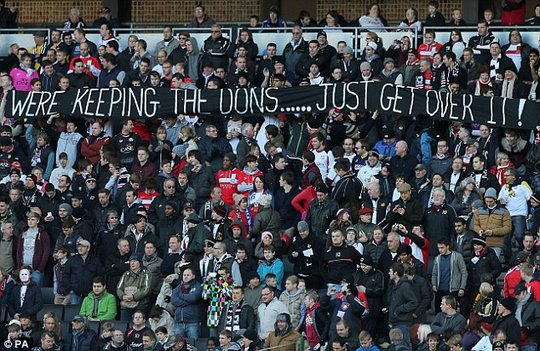 Match finished 2-1 to MK Dons, but still this was some kind of revenge for the real Wimbledon supporters.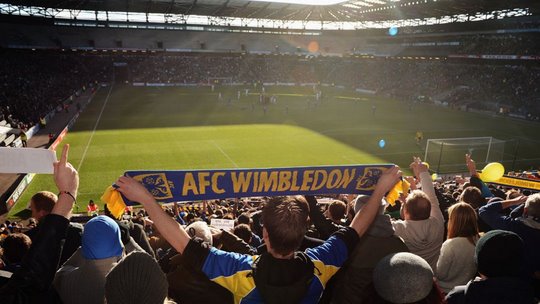 EDIT: We received email from one MK Dons fan, who has another view on this, so it's fair to publish and their story:
"I have been deeply disappointed by calling MK Dons a "product" of modern football. As football fans we have all heard of media manipulation before, and that is what the AFC have achieved.
If you must post the story, please hear both sides out, not just the one:
MK Dons are the direct successors to Wimbledon FC, this is a fact. The reason they moved is that they had no ground and all their fans started following Spurs, Arsenal etc.
AFC was created 2 years before Wimbledon folded. MK Dons fans are the fans that followed their team who wanted to return to keep the club afloat rather than create a new team and hijack another clubs ground (Kingstonian).
The AFC starting from the bottom of the pyramid is a myth. They started from the 9th tier.
MK Dons fans had Wimbledon scarves and sang the same songs as AFC.
Through bullying and AFC's media connection no-one ever gets to hear the other side of the story, glamorising them and demonising us, and essentially forcing us destroy the club we desperately tried to follow. The part that is left is the "Dons" part.
AFC actually planned a boycott today, but they failed (again). I urge every football supporter to read and think carefully yhat they see in the press. I would be grateful if this story can be heard, rather than letting the whole world jump on the bandwagon. We are NOT Red Bull, we are victims of modern football. AMF."