England: 2 months jail and 6 years ban for smoke bomb that was not even lighted!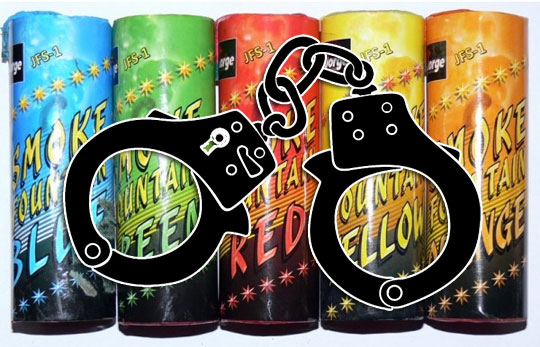 Article updated 6th February:
We have just been informed that the person who got sentenced 2 months in jail for lightning a smoke bomb has been released and only did 5 days in jail. His ban has also been reduced from 6 years to 3 years.
---
ENGLAND - An Exeter City (England 4th level football league) fan has been handed a two month prison sentence and a 6 year football banning order for attempting to take a smoke grenade in to last month's Torquay United v Exeter City match.

The Exeter fan was charged with possession of a smoke grenade after he was stopped attempting the enter Plainmoor at the Torquay United v Exeter City match on January 15th.

The eighteen year old was arrested after he was found to be in possession of the device.

He was detained at Torquay Custody Centre before being charged with the offence under the Sporting Events Act 1985.

Source: thisisexeter.co.uk
Freedom for supporters! PYRO IS NOT A CRIME! Ultras-Tifo