Biggest Croatian derby!
CROATIA: Hajduk Split - Dinamo Zagreb 27.02.2013
After match on Sunday was postponed because of rain, new one was played yesterday. Torcida in big number, with great choreo and fantastic pyro show as usual. Ofcourse guests from Zagreb (BBB) came in smaller number on second match (work day and distance Zagreb-Split is 400km).
27 February:
Hajduk:


"Swamp of Croatian football..."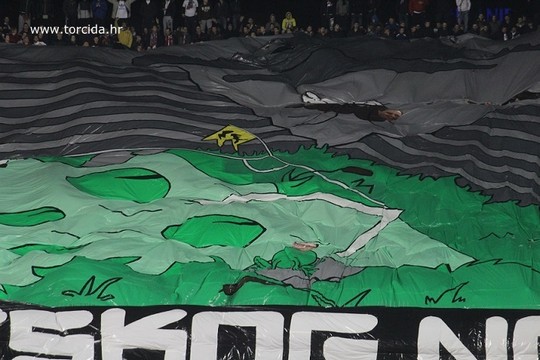 "...will dry strength of ultras movement!"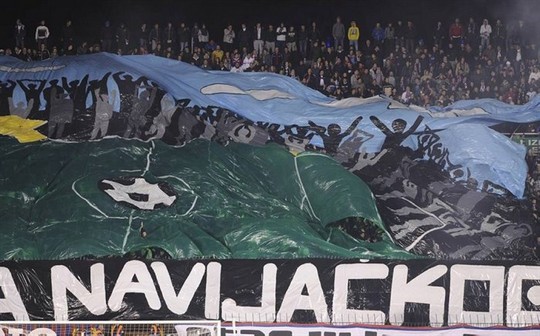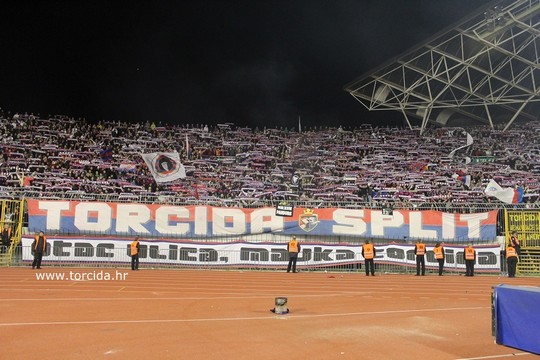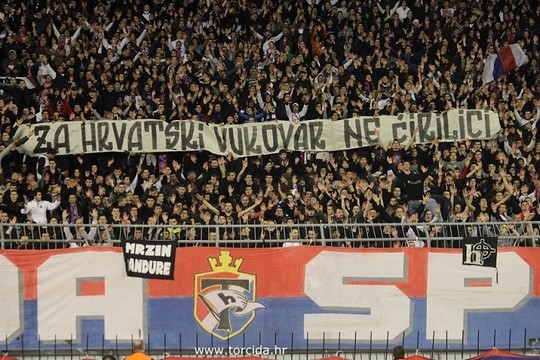 "For Croatian Vukovar, no to cyrilic"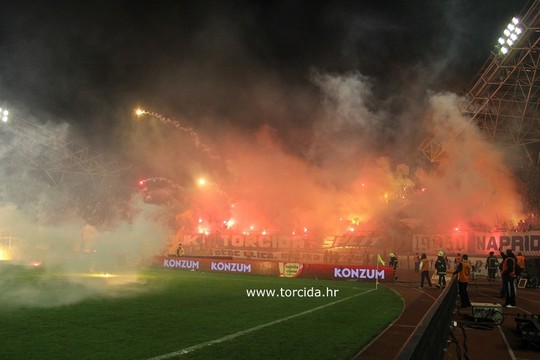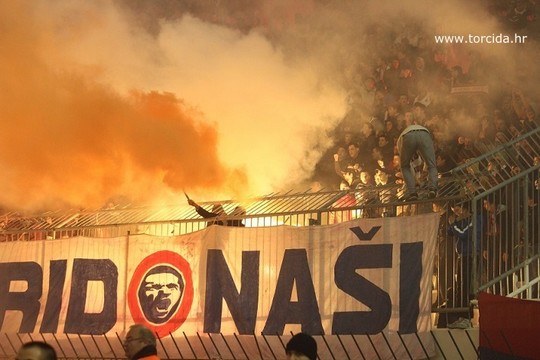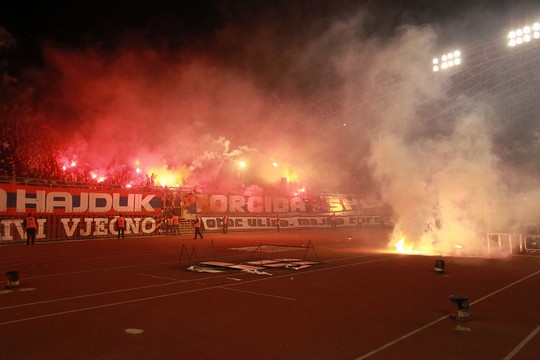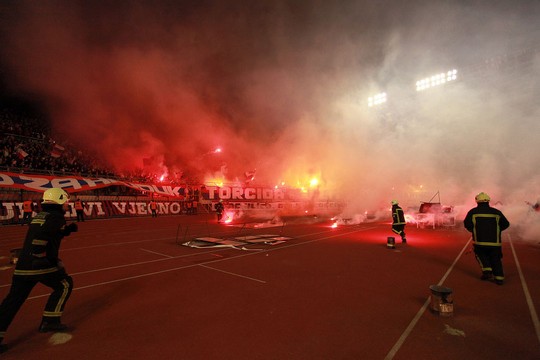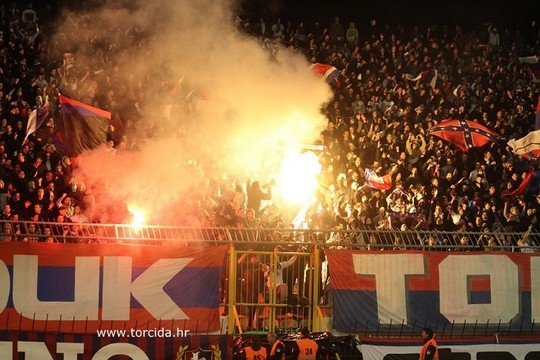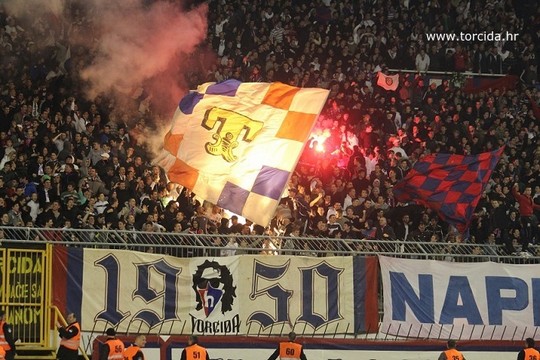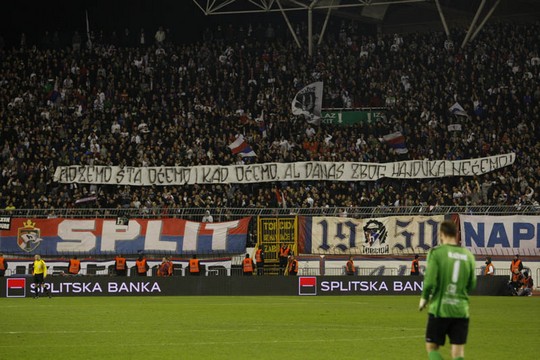 "We can do what we want and when we want, but today due of Hajduk we wont!"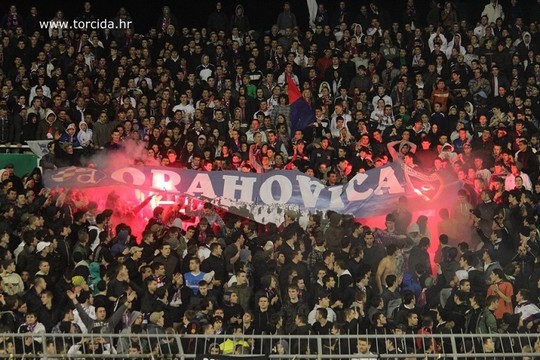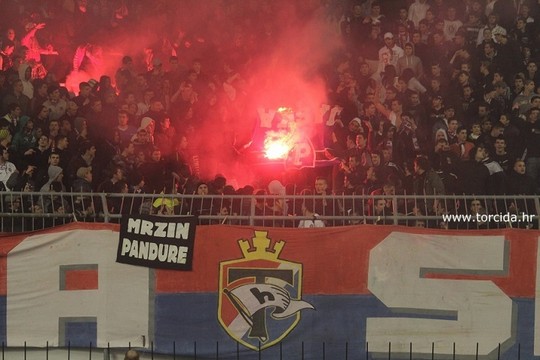 Dinamo: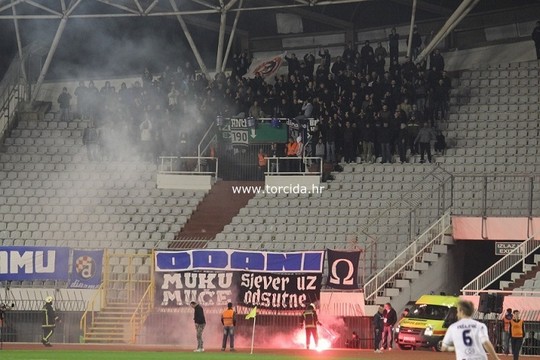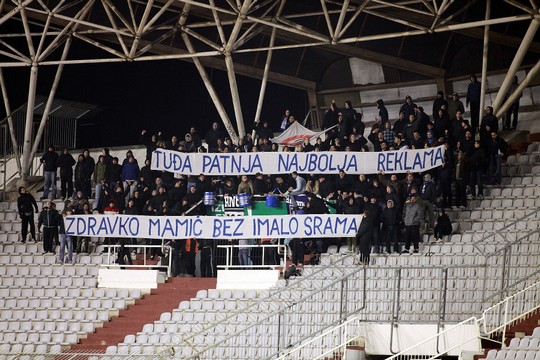 "Others suffering best advertisement
Zdravko Mamić without any shame"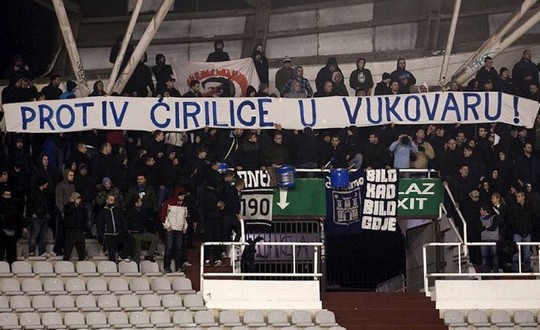 "Against cyrillic in Vukovar!"
24 February (postponed):
Hajduk: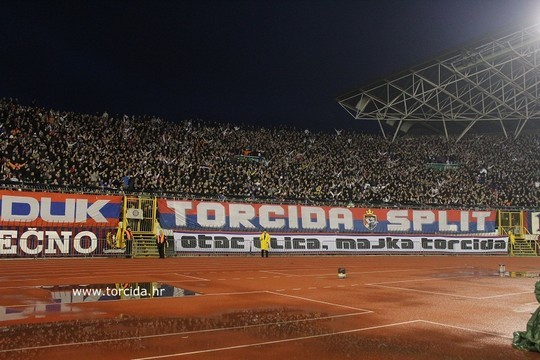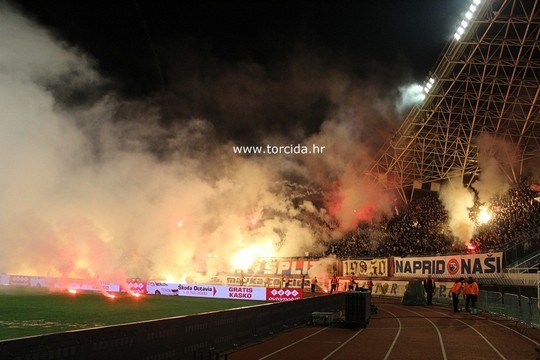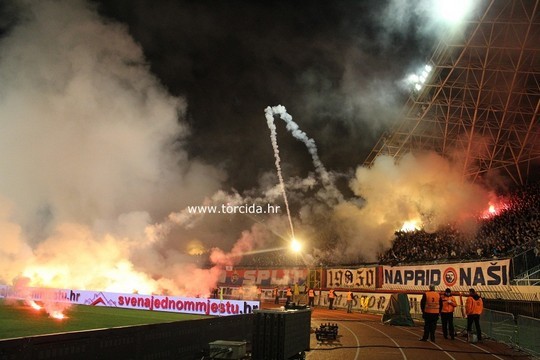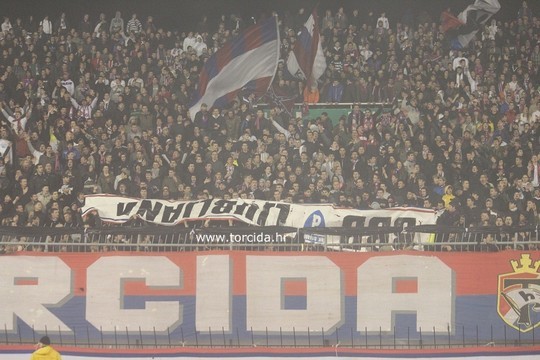 Dinamo: