One more giant flag in Copa Libertadores!
One more giant flag in Copa Libertadores!
It's only one day since we showed you pictures from a 750 x 40 meter huge flag from the match Millonarios vs Corinthians in Copa Libertadores.
24 hours after that match supporters of Nacional (Uruguay) showed a new giant flag during a Copa Libertadores match against Toluca (Mexico). This banner is estimated to be 600 x 50 meters. That means both flags showed this week is 30 000 square meters!
Do they share the world record now?
Supporters of Nacional worked 1,5 years with this huge flag. First they needed to collect money for material. Around 5000 fans helped them!
On the left of the banner it is painted (translated) "The fans make Bolso (nickname of club) a great team"
On the right it is painted "The group from the park, that will never abandon the club".
There is also painted a tribute to the clubs founders.
Pictures: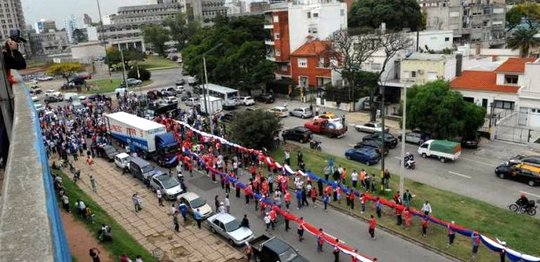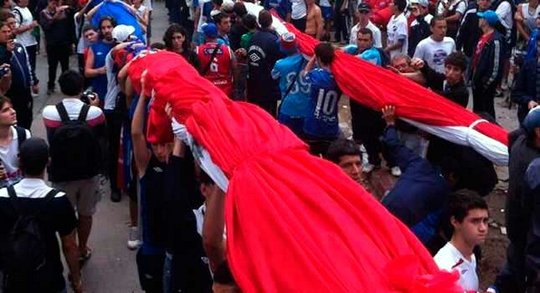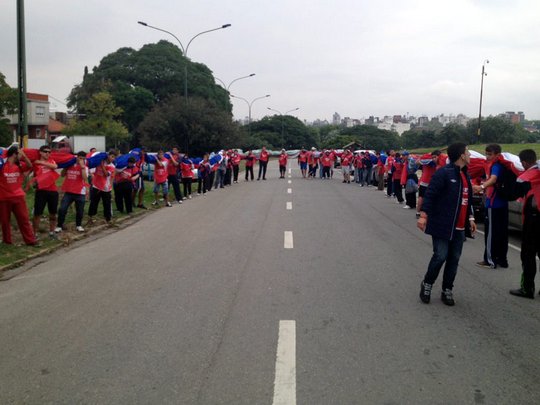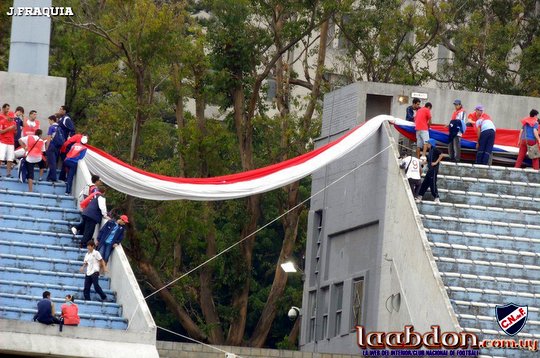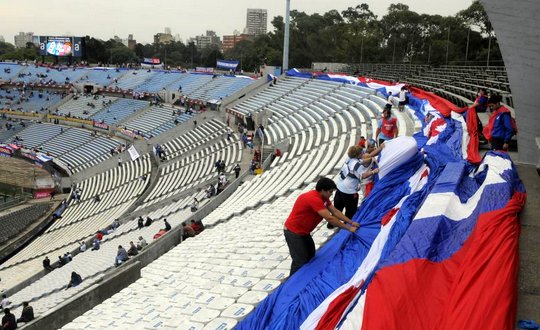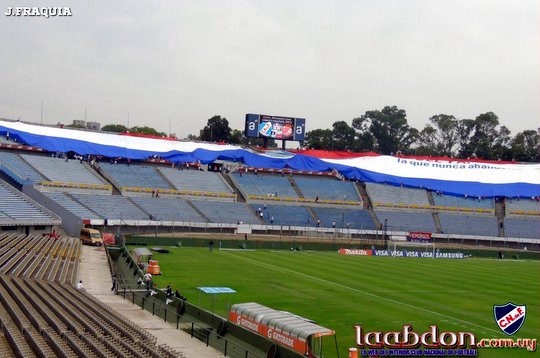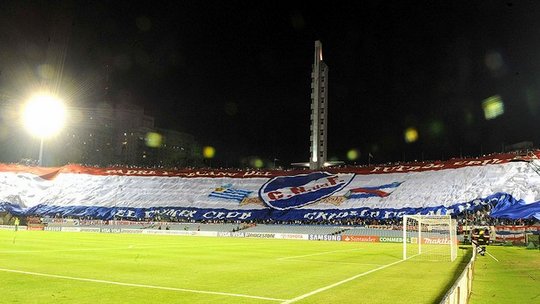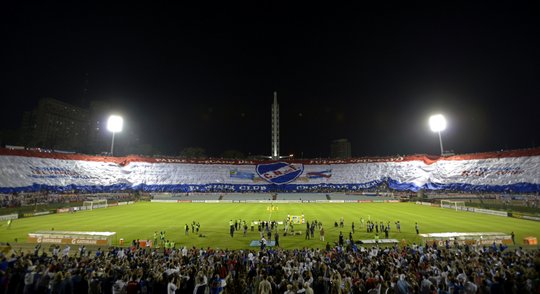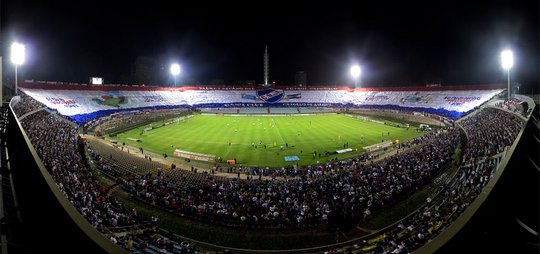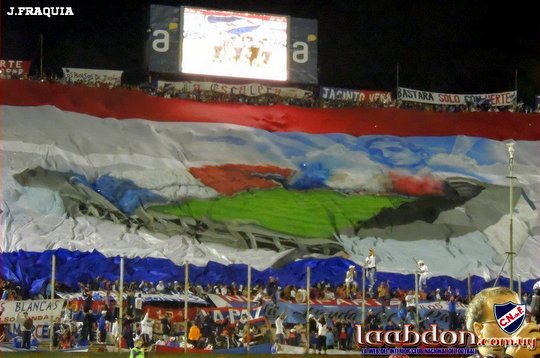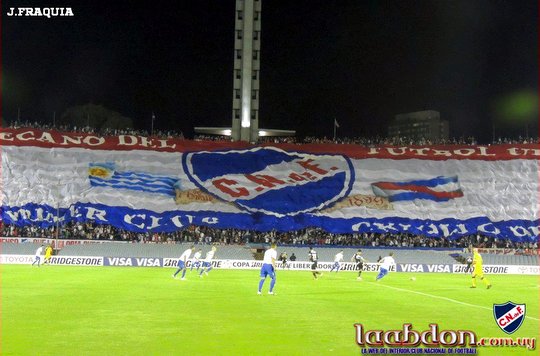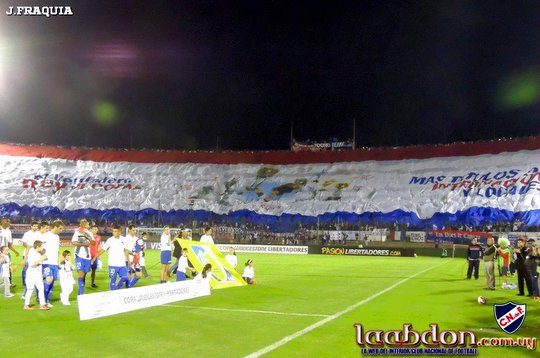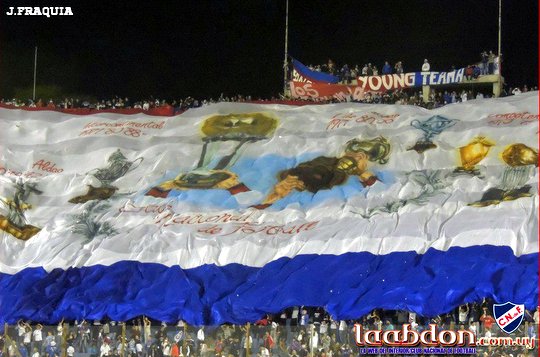 Click on this picture and see it in full size:

Click here and see 360° photo.
Videos: