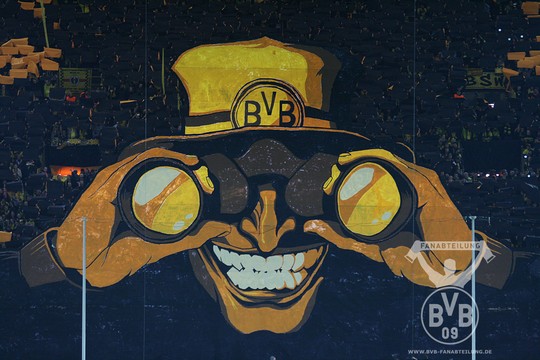 CHAMPIONS LEAGUE (Quarter finals)
Beautiful choreography by Dortmund supporters. And also beautiful and dramatic match. Dortmund won at the and and is going to semi finals.
Message on the choreography is: "Looking out for the lost Cup". Borussia Dortmund won Champions league in 1997 and now they have chance to repeat that.
Photos: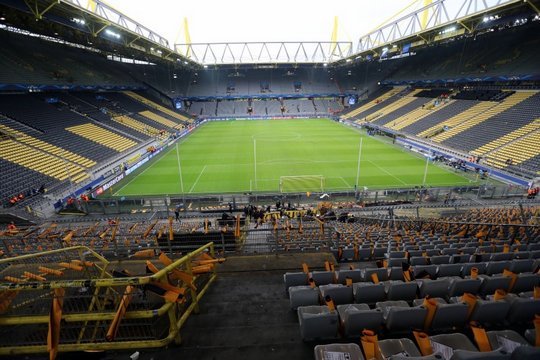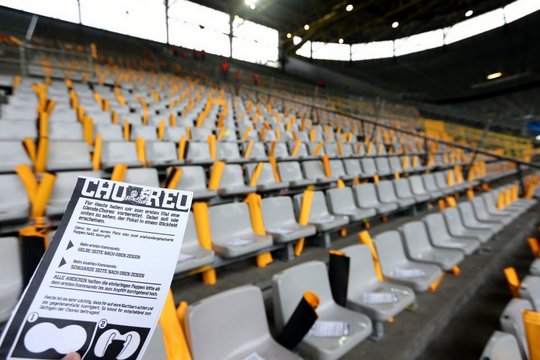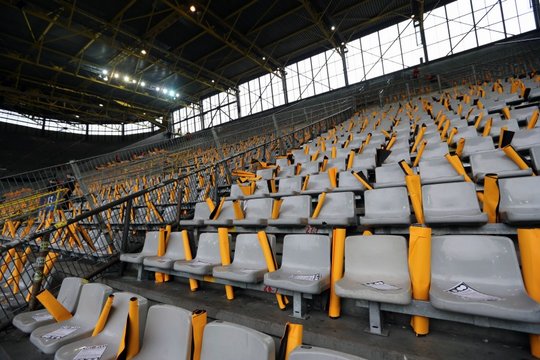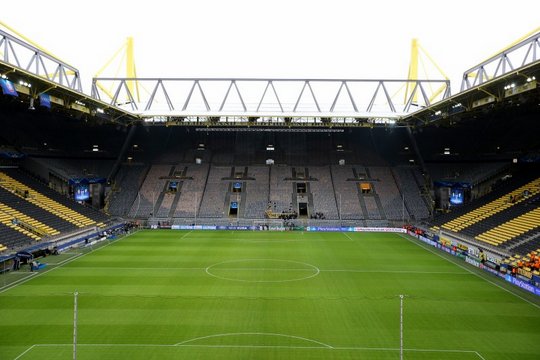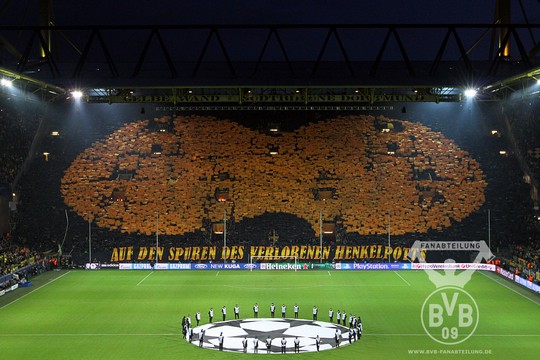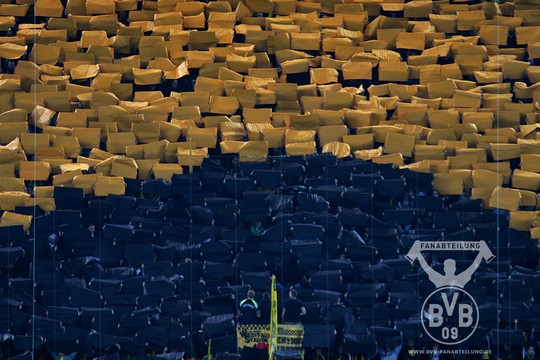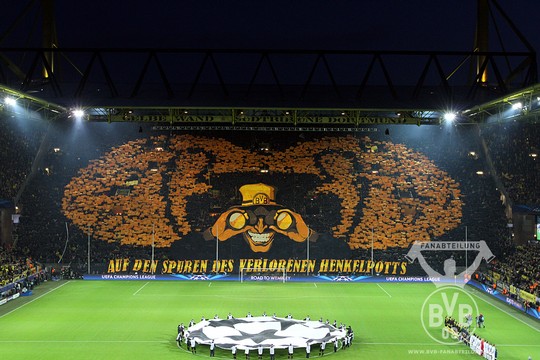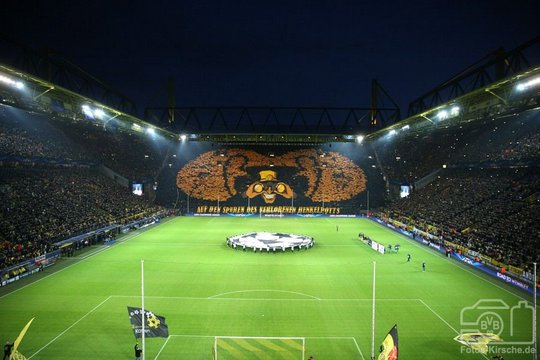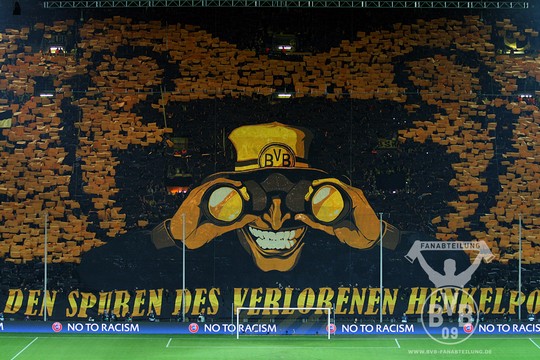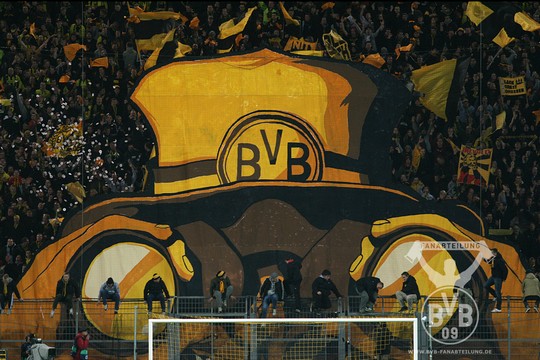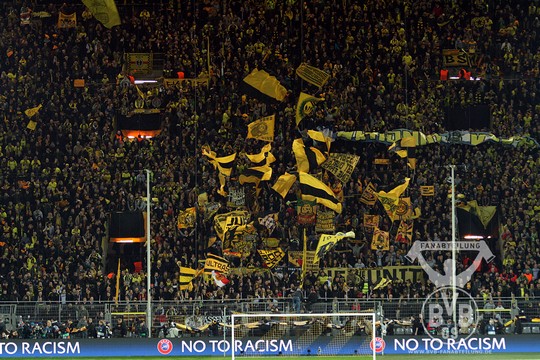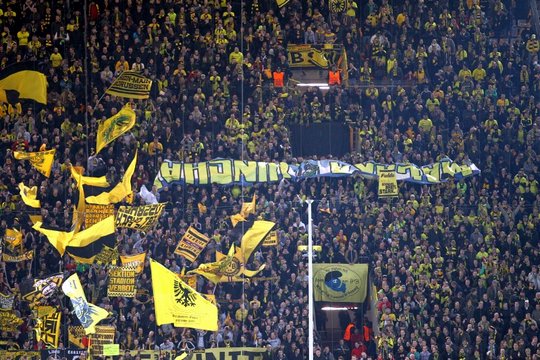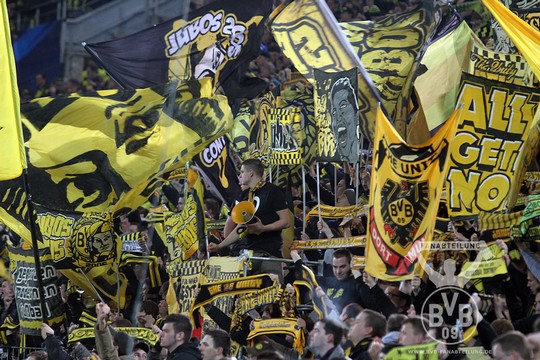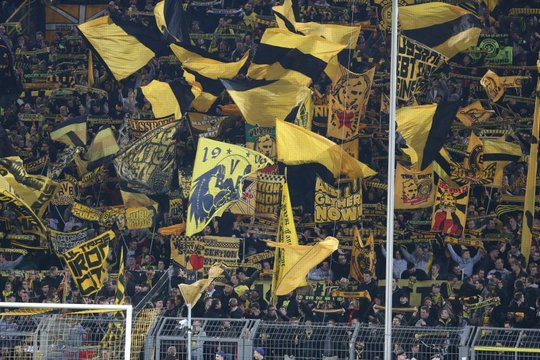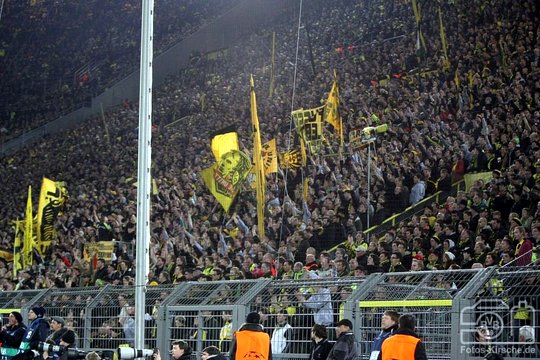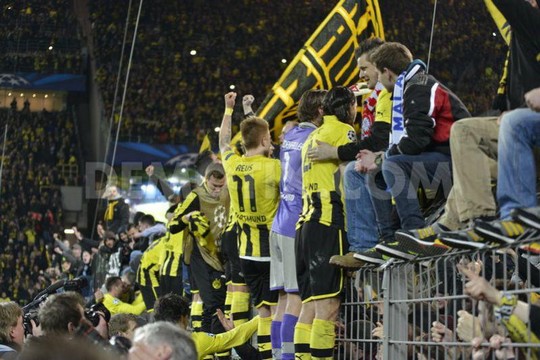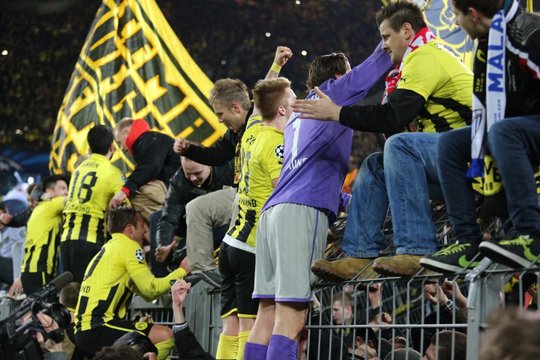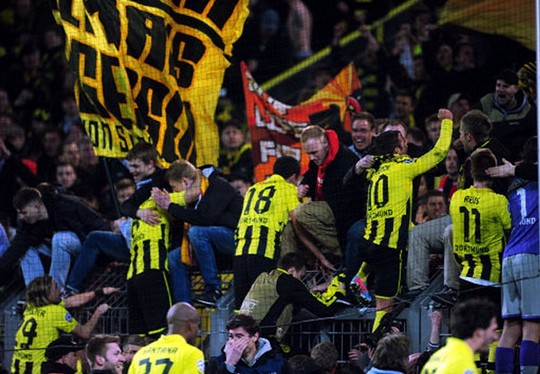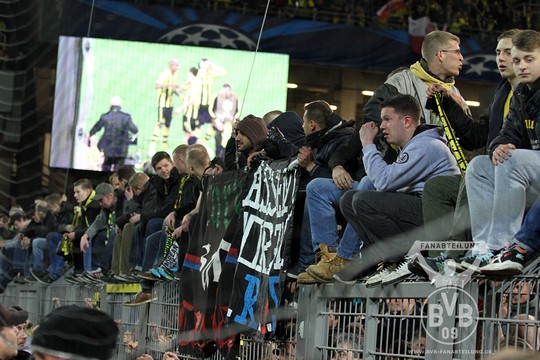 Videos:
Malaga fans:
Source: www.bvb-fanabteilung.de , www.bvb-fotos.de , www.fotos-kirsche.de