UEFA league Play-off match.
UEFA league Play-off match: Rijeka (Croatia) Vfb Stuttgart (Germany) 22.08.2013
Great football evening in Rijeka yesterday. Choreo, pyro, great home and away support. Just the way every match should be, specially in UEFA competitions.
Stuttgart fans came in good number. Police put them on beach, just few meters behind entrance to their tribune. They were all day chilling there with music, beers and food.
Armada (home supporters) made great choreo in 3 parts. Message of choreo was "Krepat ma ne molat. Ovo je Rijeka!". We cant translate that literally because its on local dialect, but it's something like "Better to die than give up. This is Rijeka!"
Rijeka won 2:1 and big number of their fans are expected next week in Stuttgart.
RIJEKA: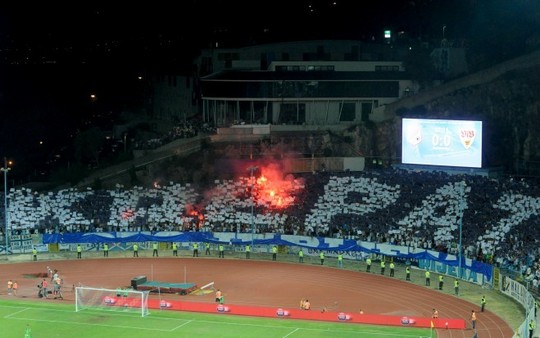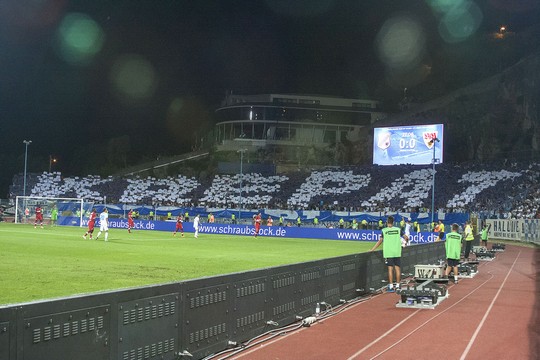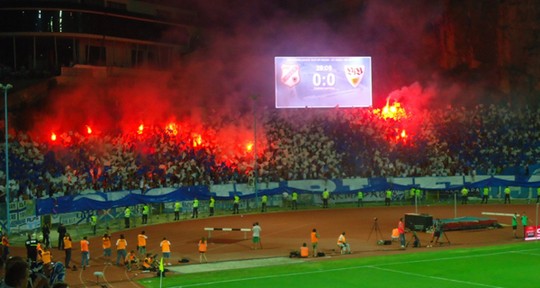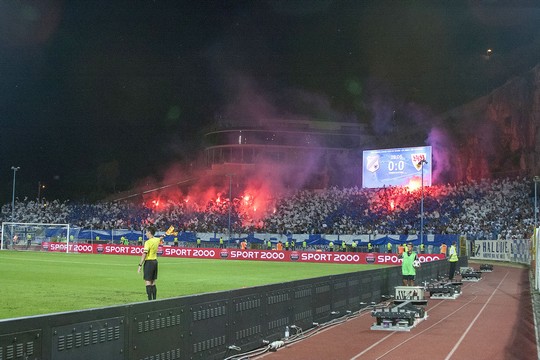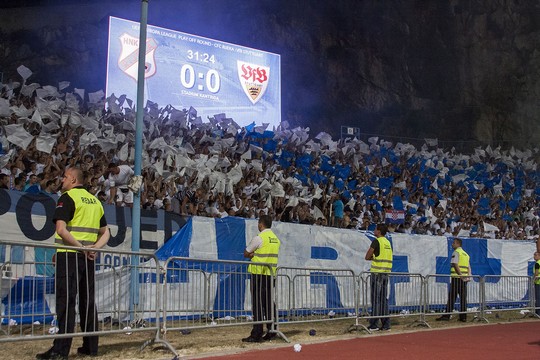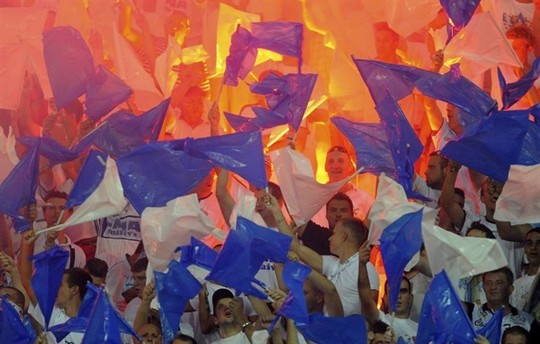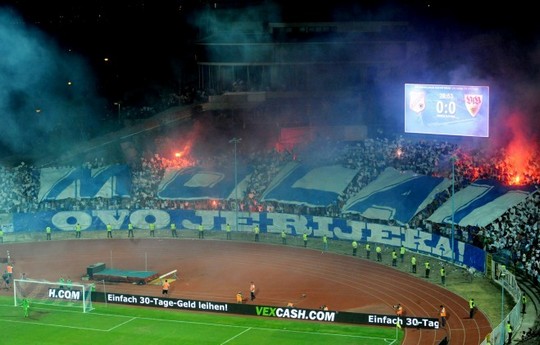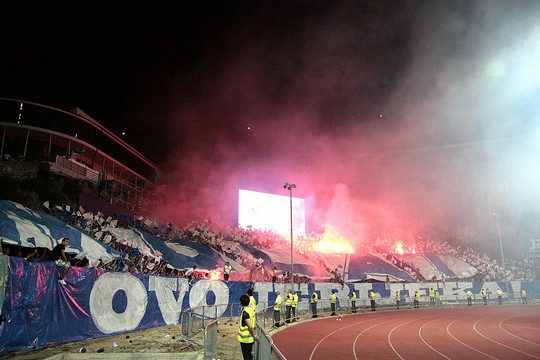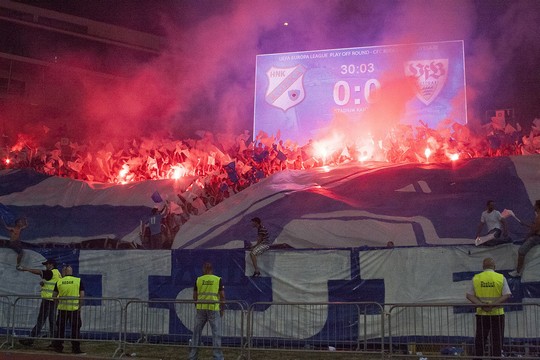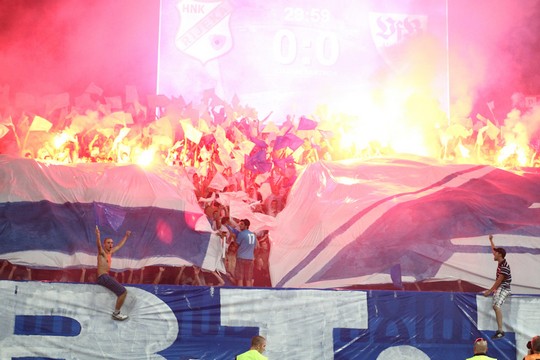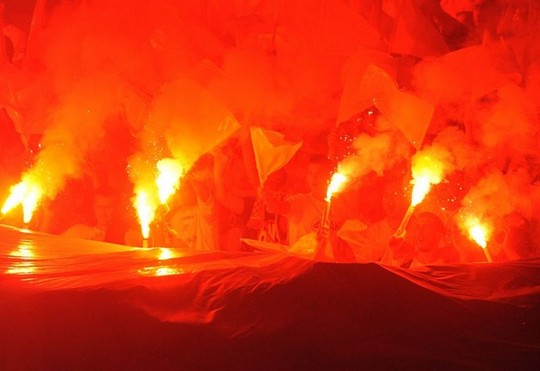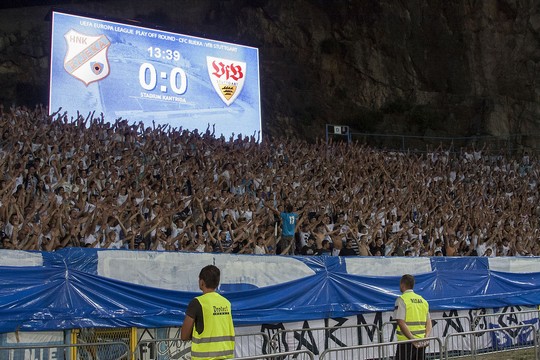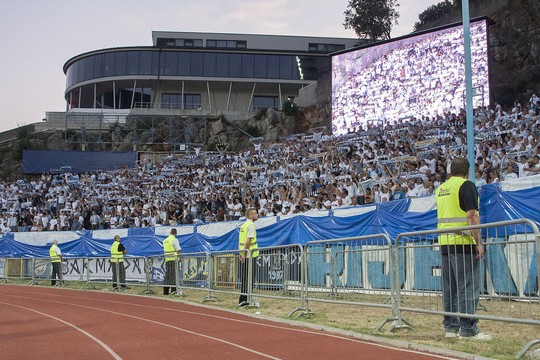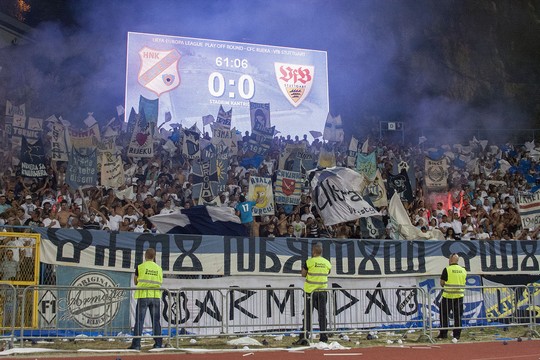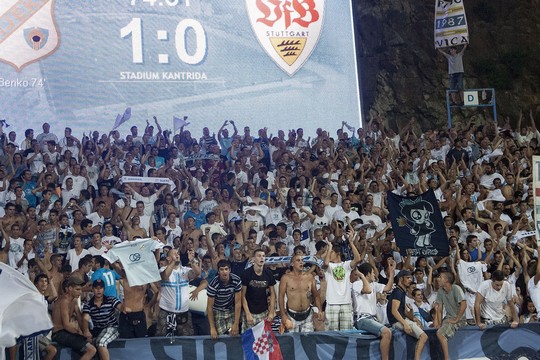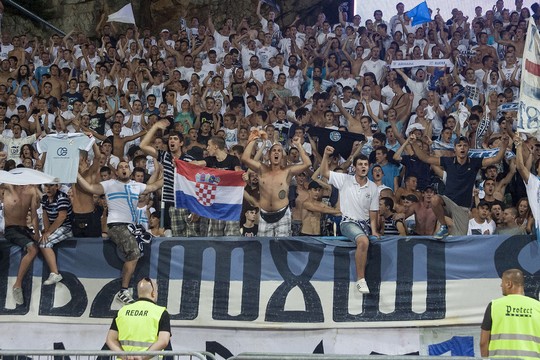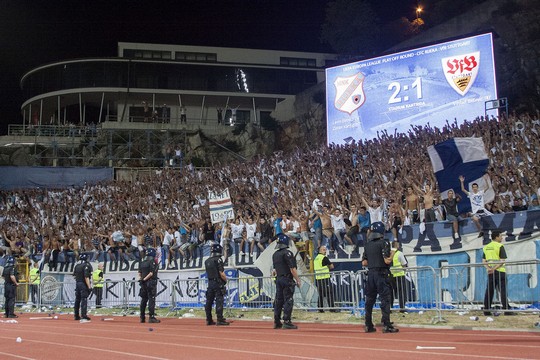 STUTTGART: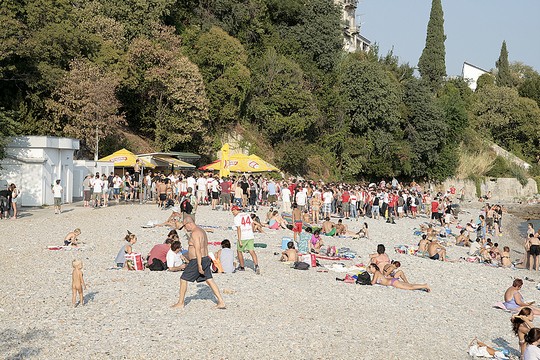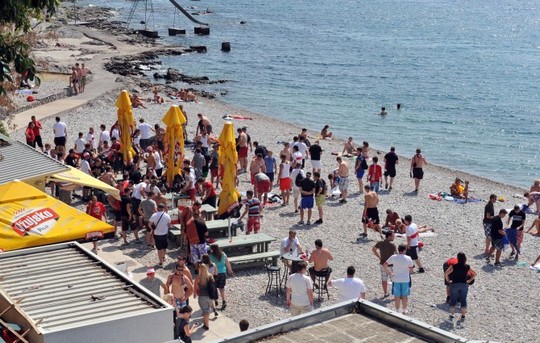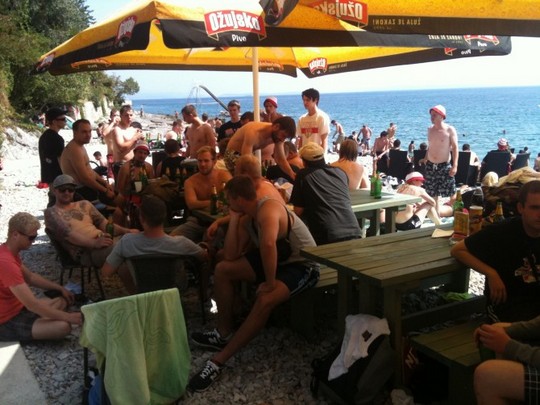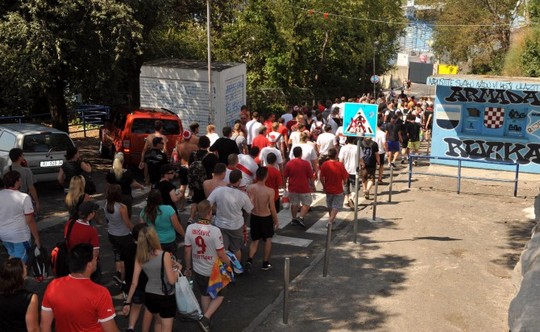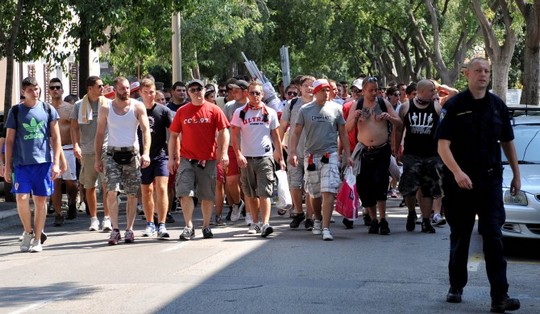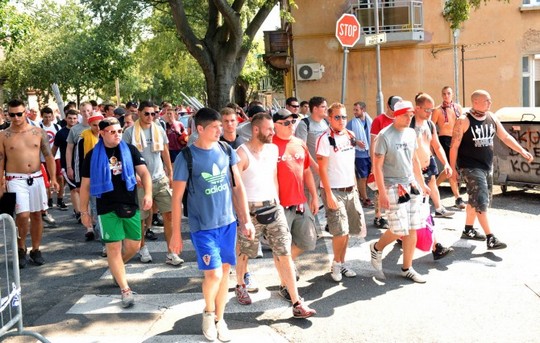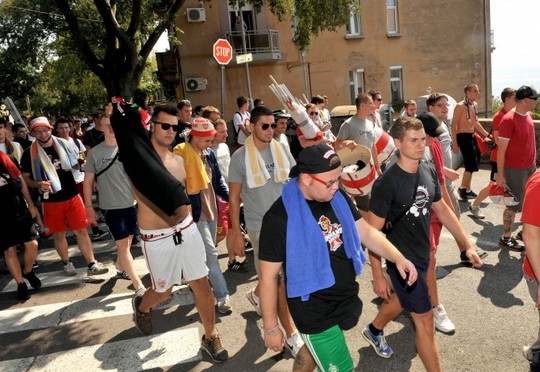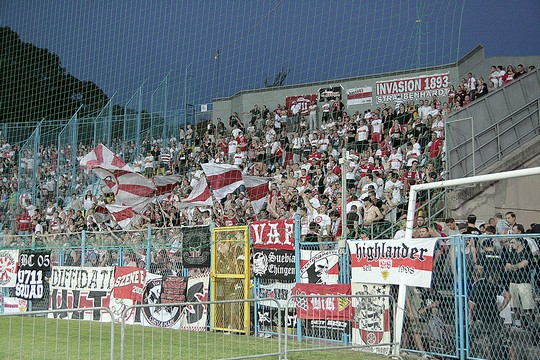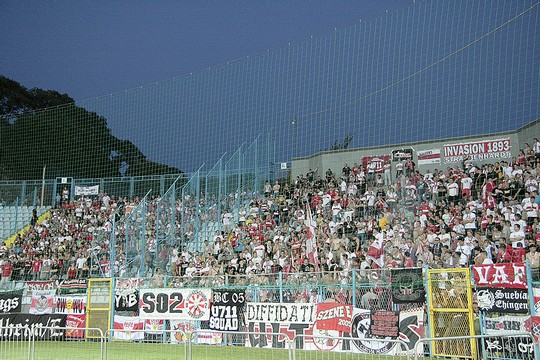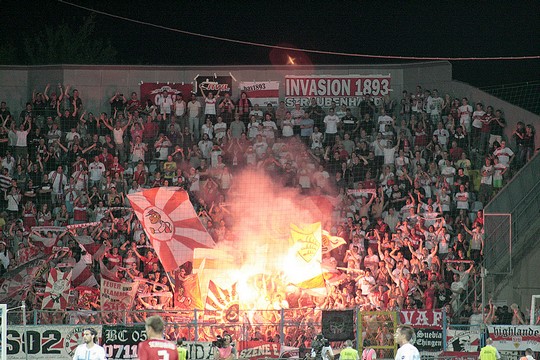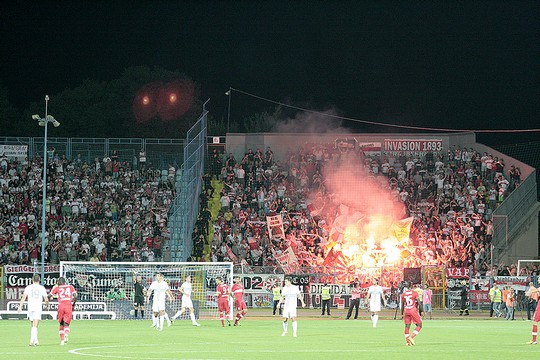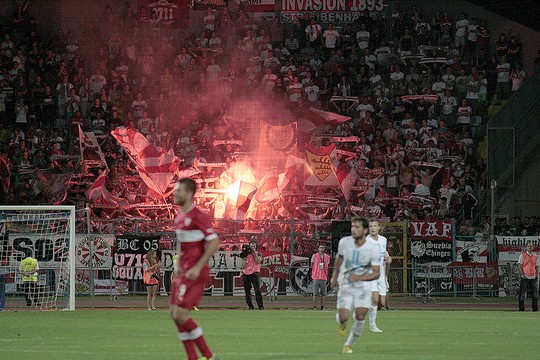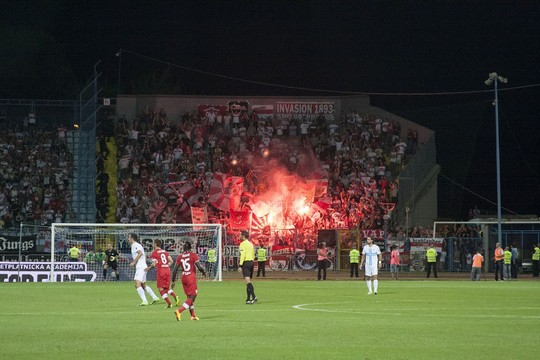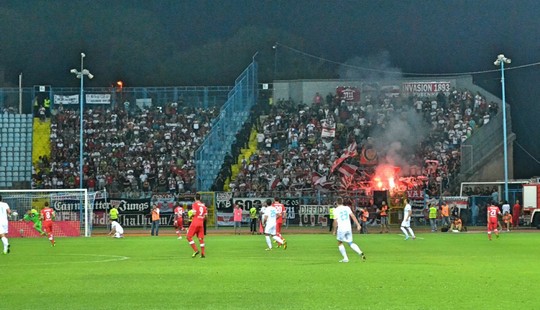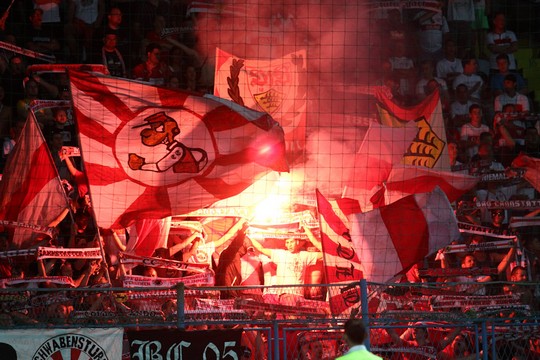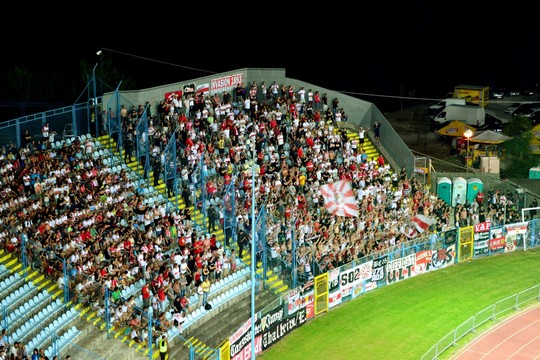 Check HERE photos from other matches in Europa and Champions league play-offs this week.