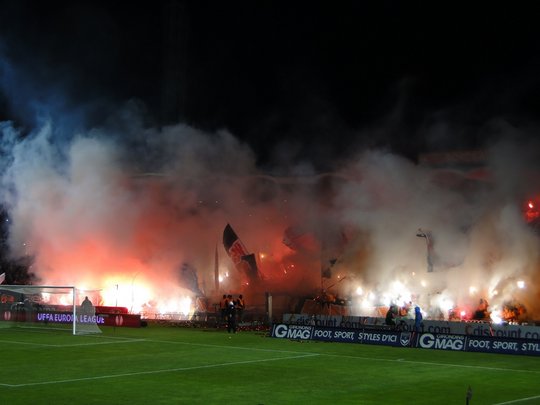 Europa League: Fan invasion from Frankfurt!
Nearly 15 000 Germans on tour to France for the match against Bordeaux in Europa League, that's impressive for a match in the group stage!
Brilliant atmosphere and a lot of pyrotechnics.
Normally fans of Eintracht don't wear orange colors, but Orange is part of the 90's style, and nowadays they sometimes do a motto-tour with everyone in orange, they did it also a few years back in Stuttgart, in Darmstadt, in Karlsruhe etc.
We are impressed by the support of Eintracht Frankfurt supporters in Europa League this year!
You can read this article from their fan invasion to Cyprus against APOEL, and their beautiful choreography against Qarabag.
Eintracht Frankfurt: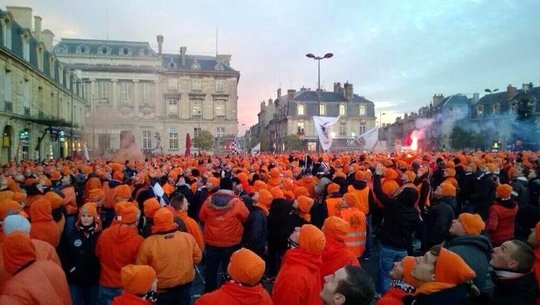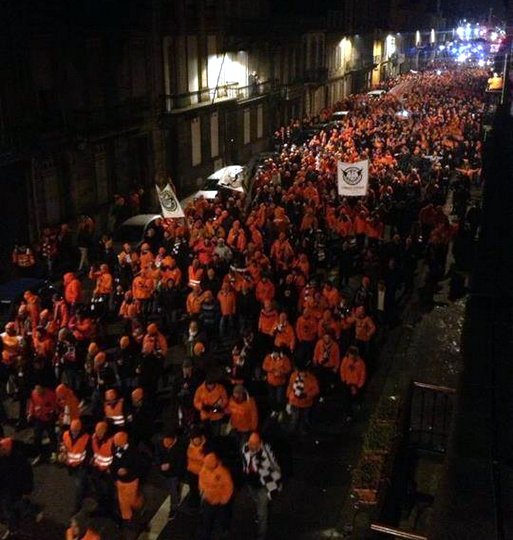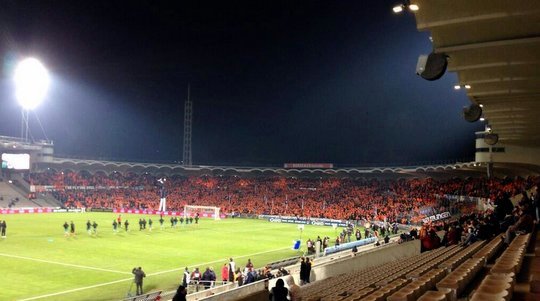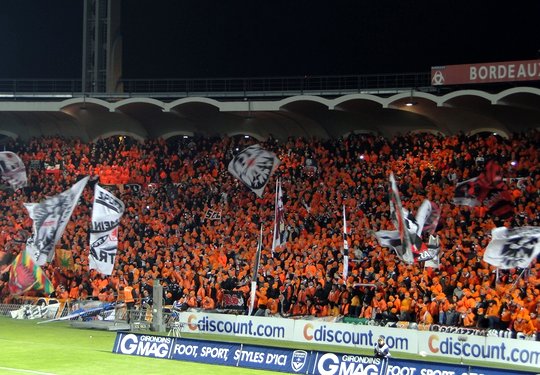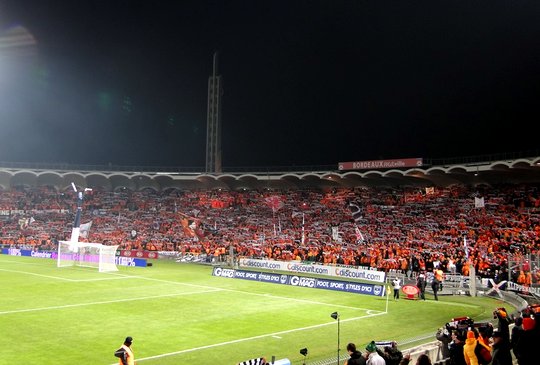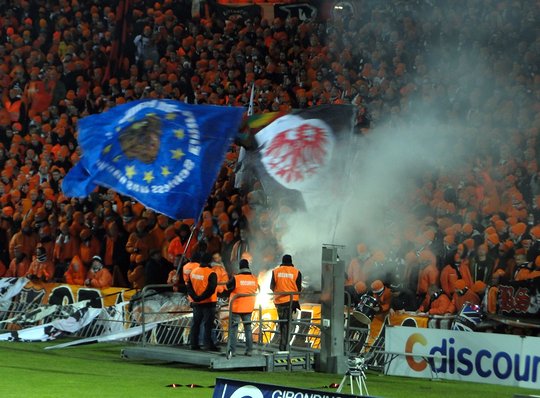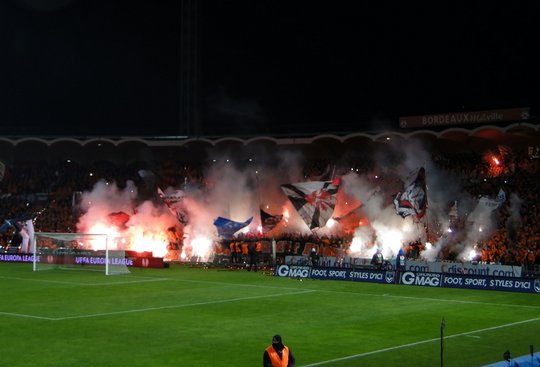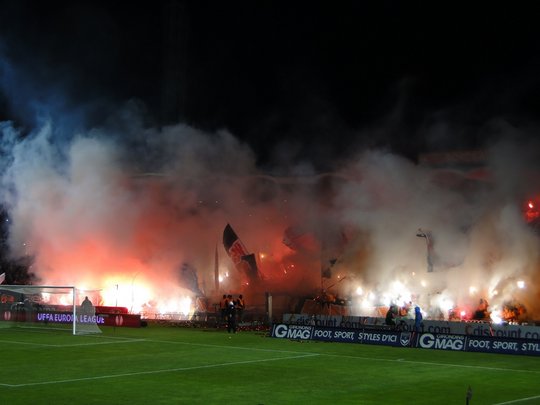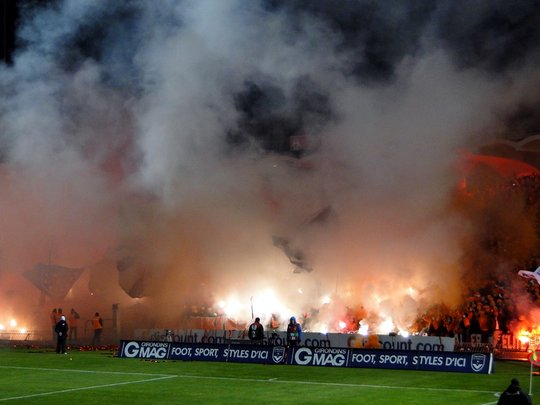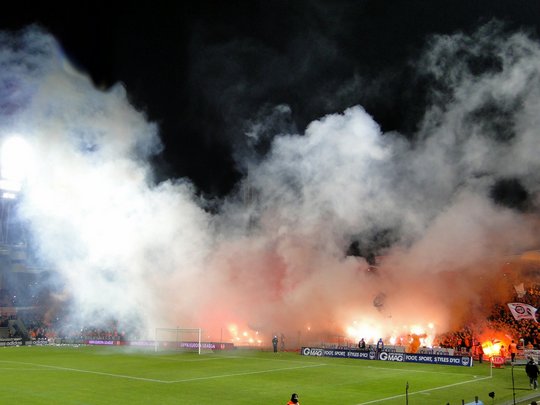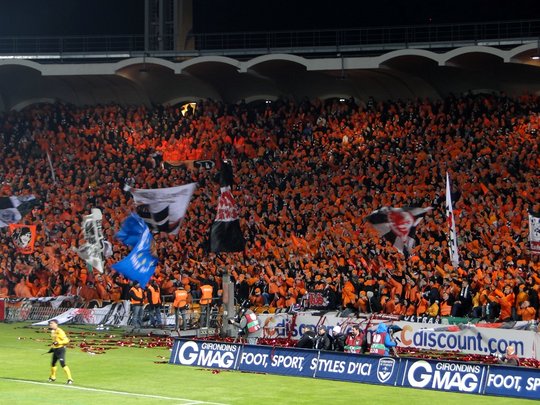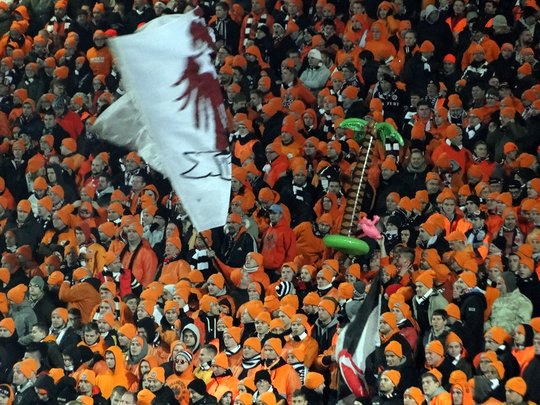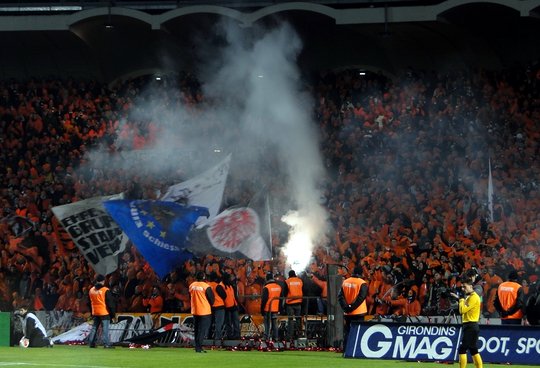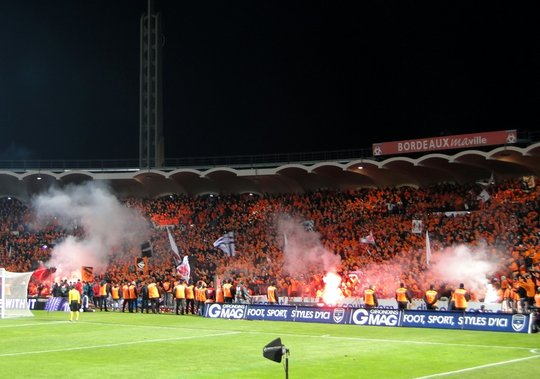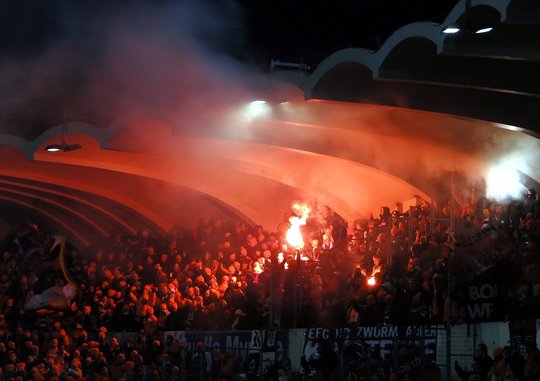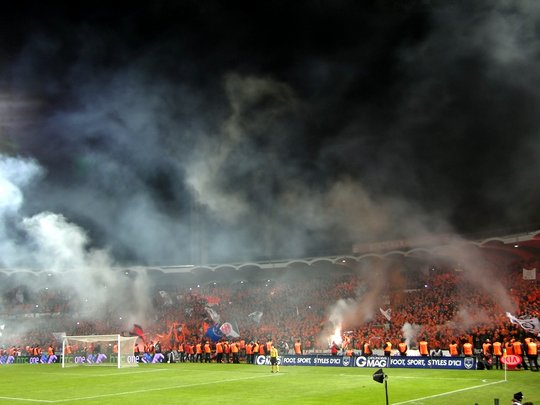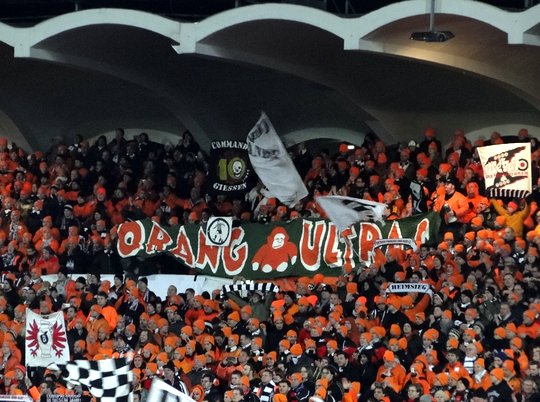 Videos:
Home fans (Bordeaux):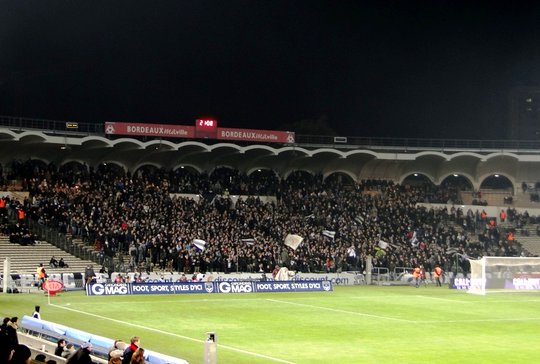 Eintracht Frankfurt supporters in Europa League this season:
Qarabag - Eintracht Frankfurt 22.08.2013: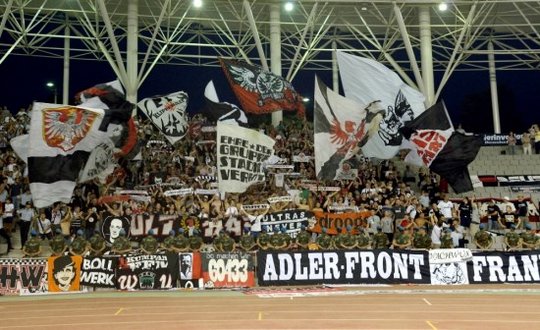 Eintracht Frankfurt - Qarabag 29.08.2013 (Article here)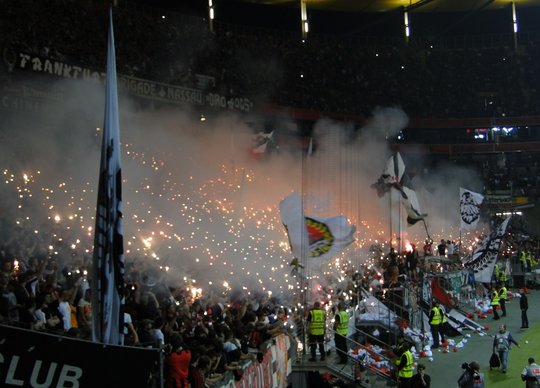 Eintracht Frankfurt - Bordeaux 19.09.2013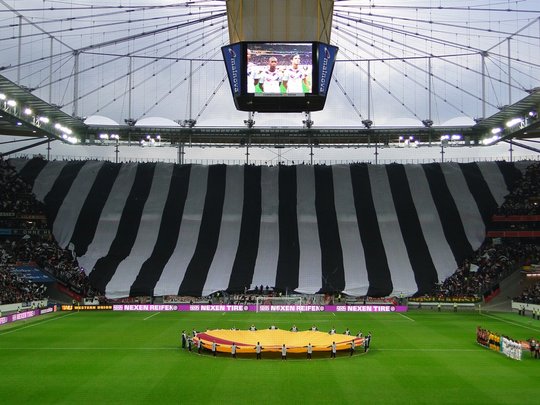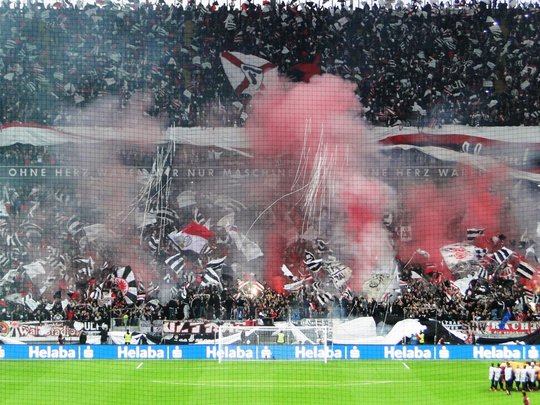 APOEL - Eintracht Frankfurt 03.10.2013 (Article here)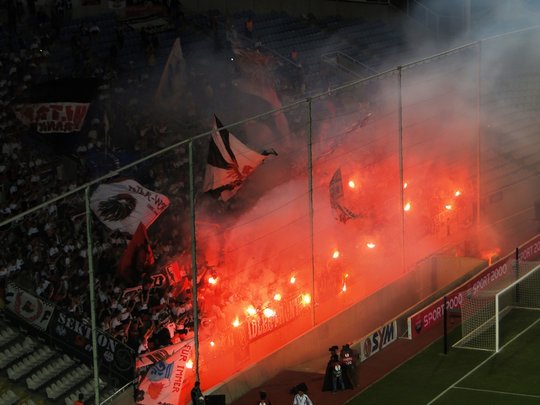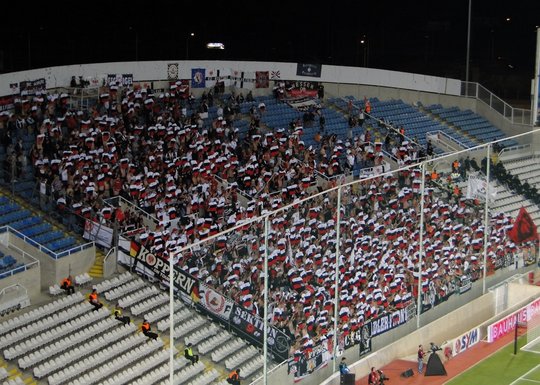 Eintracht Frankfurt - Maccabi Tel Aviv 24.10.2013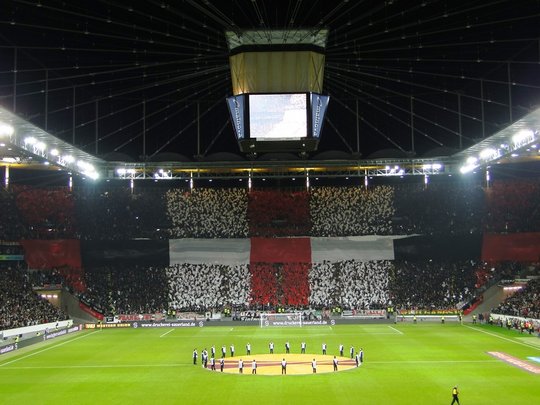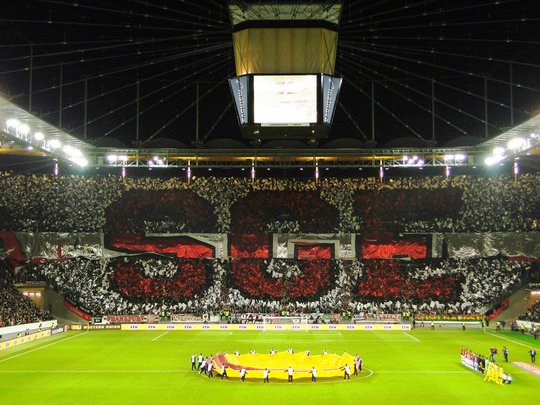 Maccabi Tel Aviv - Eintracht Frankfurt 07.11.2013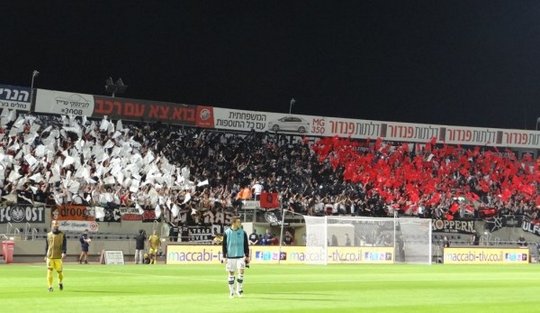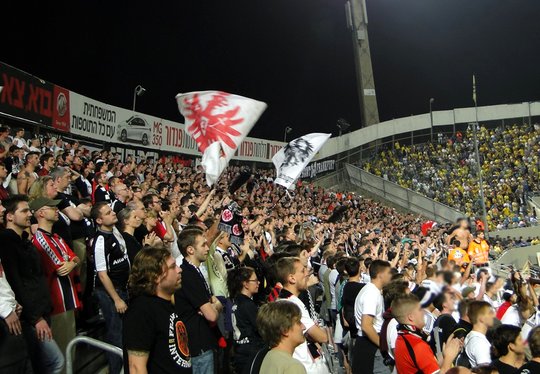 Source: www.eintracht-online.net