Morocco: Much pyro used during this match!
Morocco: Much pyro used during this match!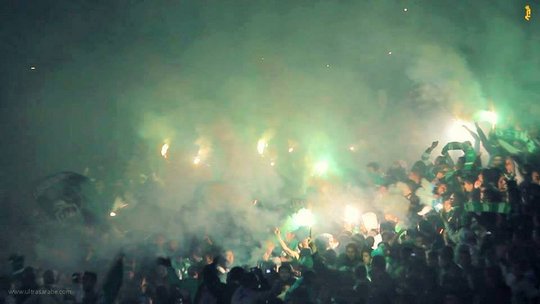 Update: Before the match member of Crazy Boys (away fans) were attacked by Raja fans in the city. Once again weapons was used and you can see the result here.
Warning: Graphic! Picture 1 , Picture 2.
Relationship among the groups who support Raja isn't always the best as well.
After Green Boys lost their main banner to Raja's rival WAC Casablanca (the other club in Casablanca) problems between Raja fans started and fans divided.
Now there is three groups fighting for control in the stand, Green Boys, Sultan Boys and Ultras Eagles.
Here is a clip from one of many conflicts between the groups:
This photo from an older match show the groups being separated by security:

Fortunately this match against Kawkab, it appears that the match took place without problems among the groups supporting Raja.
Photos from match: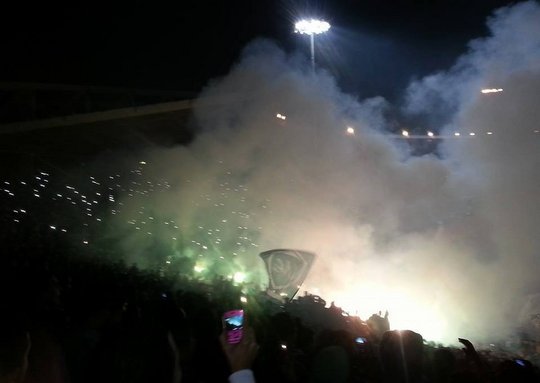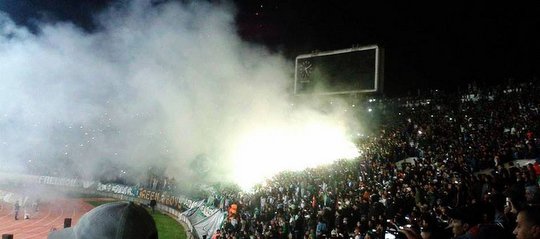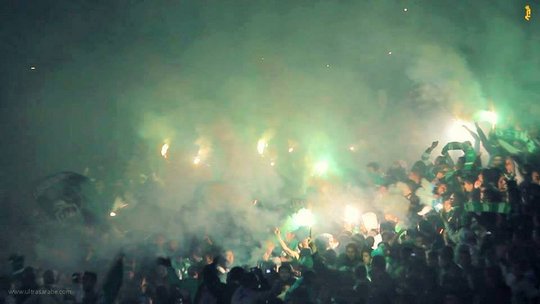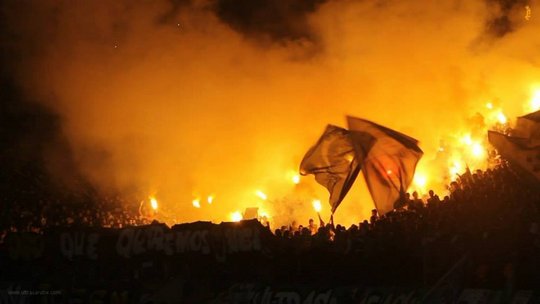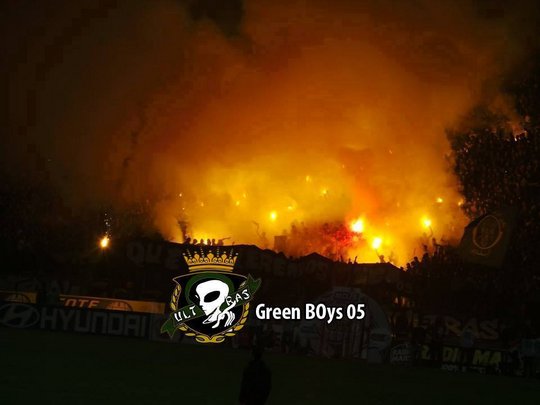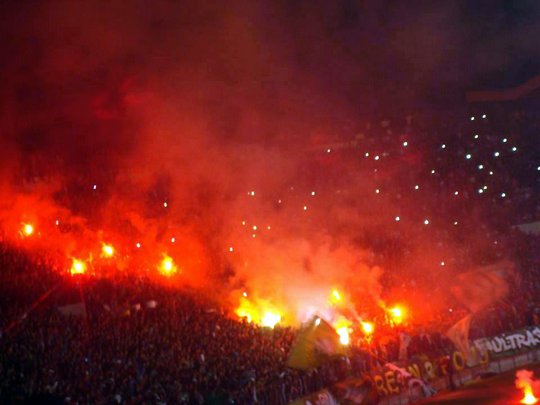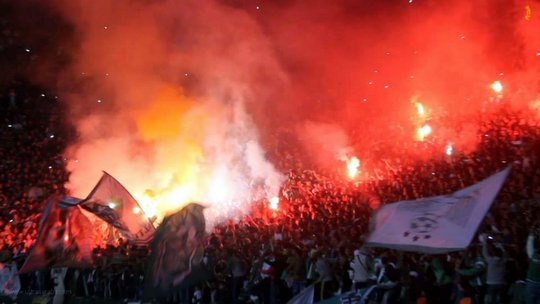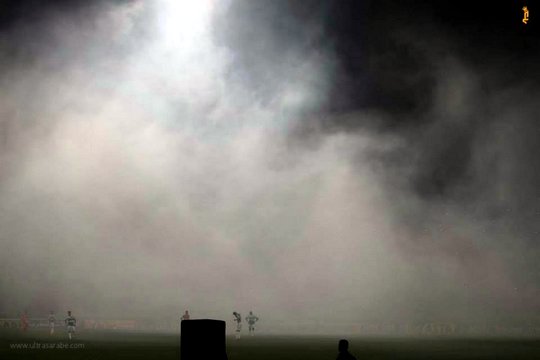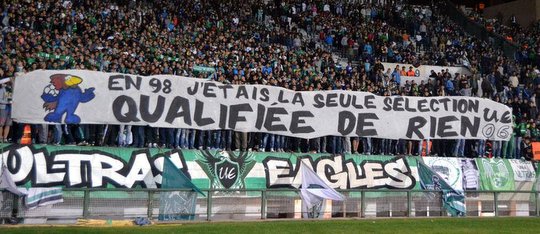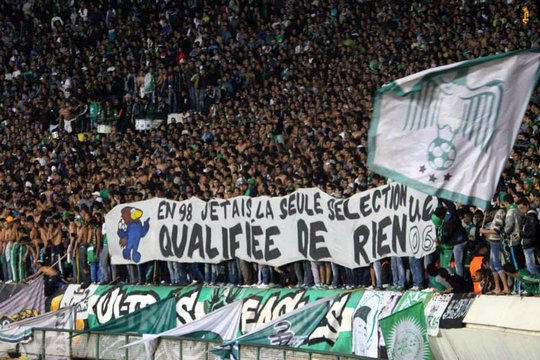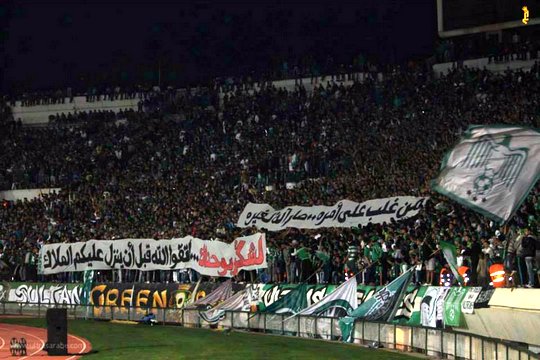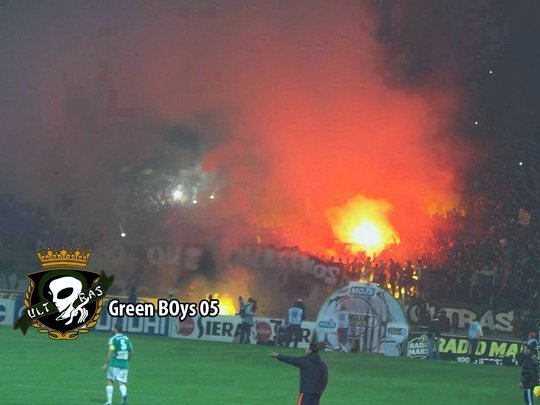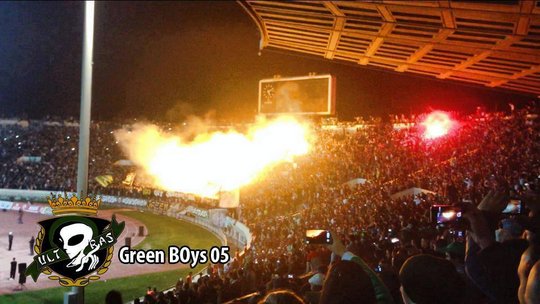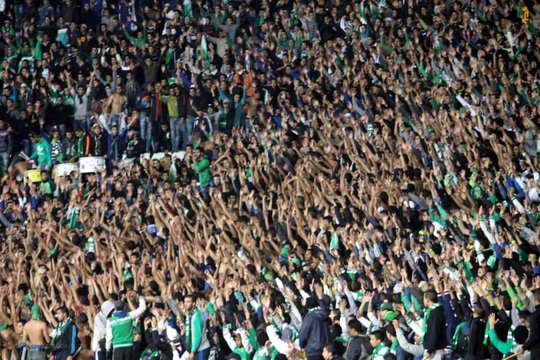 Videos: