Poland: Derby of Krakow!
Poland: Derby of Krakow!

Explanation of choreo:
PDW- means "Pozdrowienia do więzienia" which in Poland means greetings to prison. Most of polish groups have a banner like this on their matches. That's a tribute for the imprisoned friends.
WSH- means "Wisła Sharks Hooligans"- Wisla fans nickname is sharks.
AJ- mean "Anti Jude"- fans of Cracovia are known in Poland as Jews.
Wisla Krakow: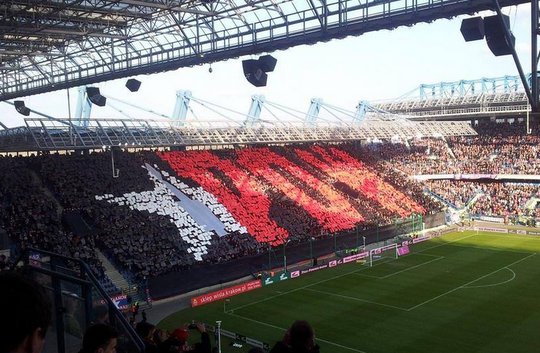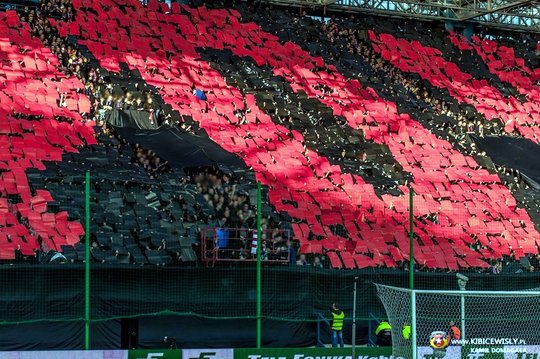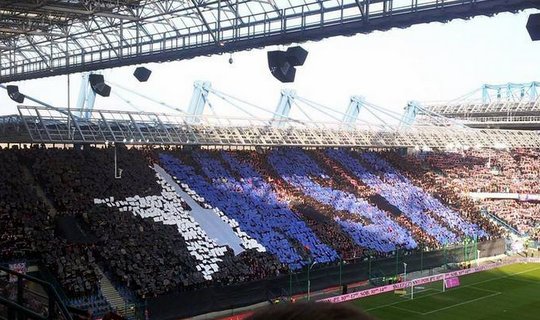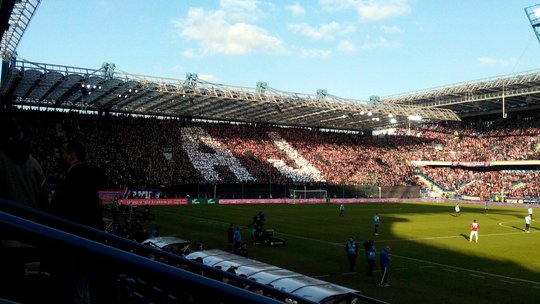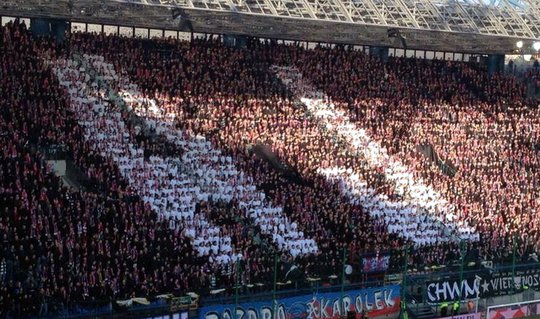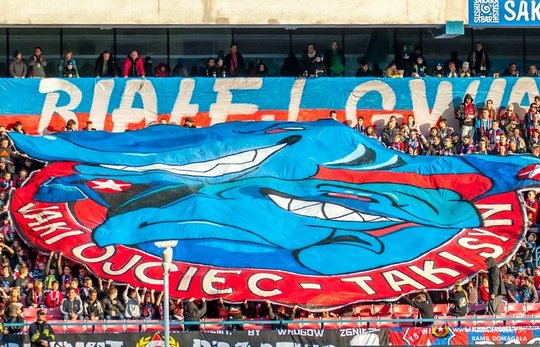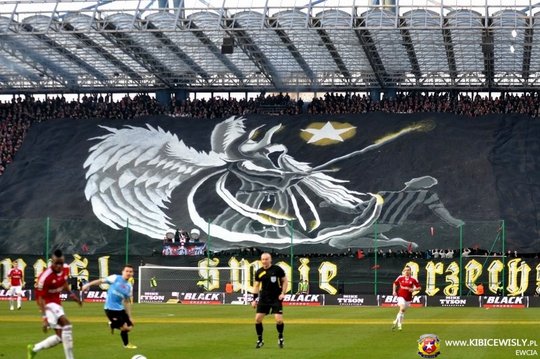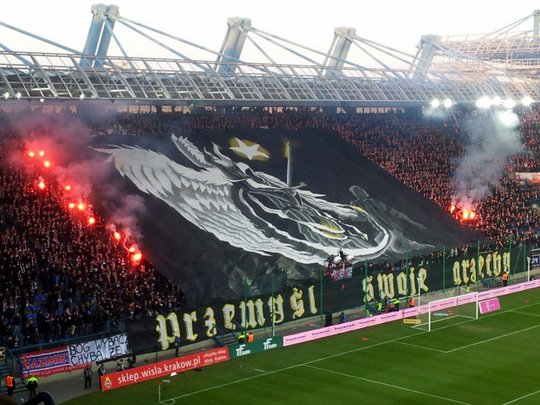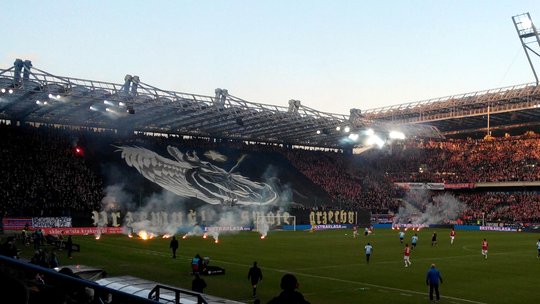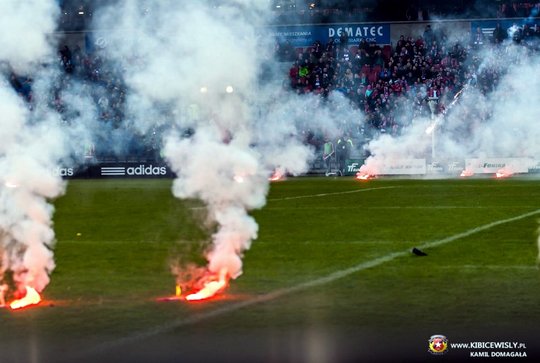 Cracovia: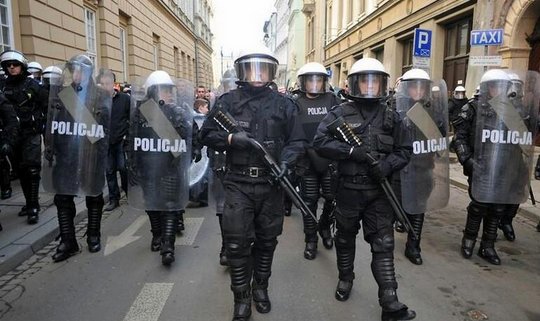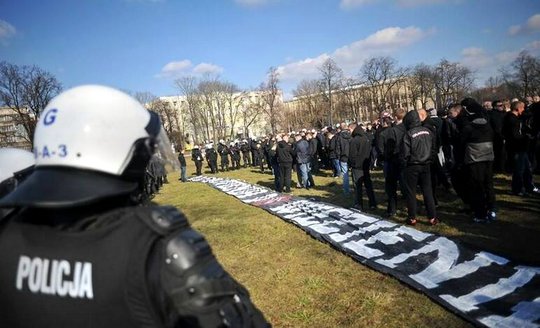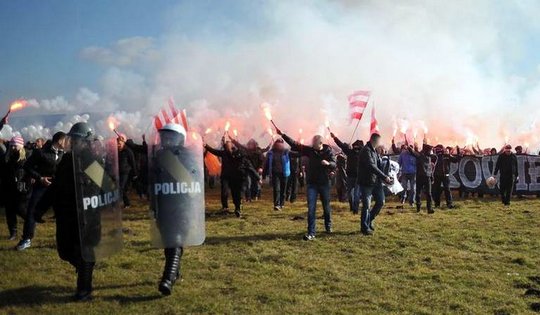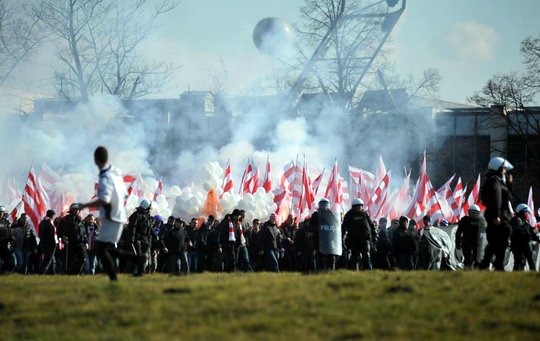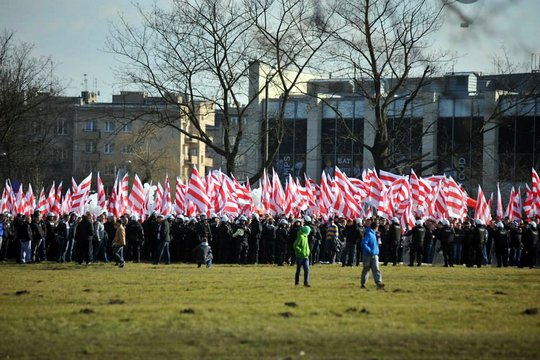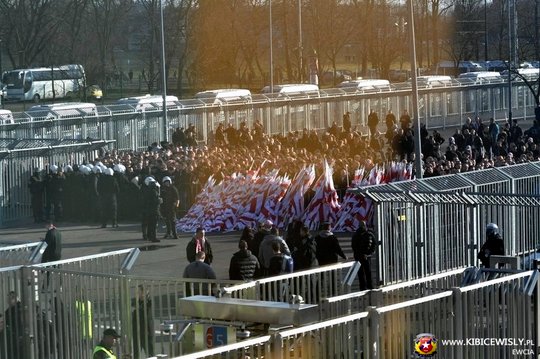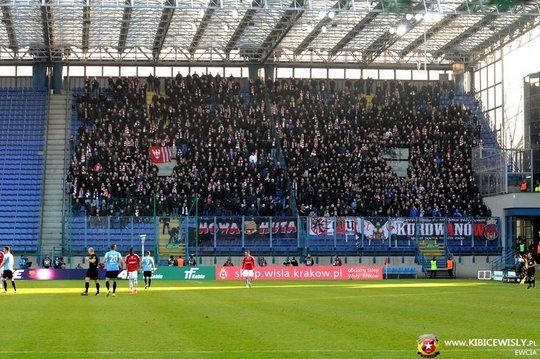 Video:
Source: www.skwk.pl