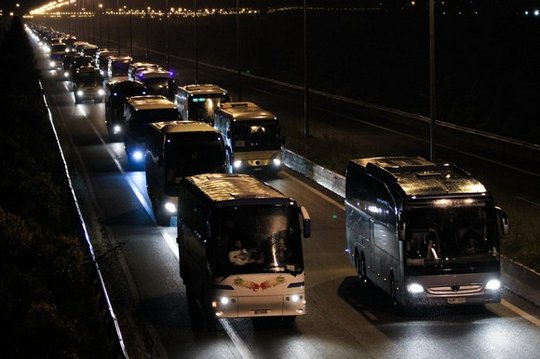 Greek cup final!
Normally away fans are not allowed on big matches in Greece, but this time fans of both clubs can support their team. About 20 000 PAOK fans traveled 500km to Athens for this match! It's said about 300 buses were in the convoy.
Match was played on the national stadium, each of the clubs got 21 000 tickets for their fans.
Stadium:
Before this match security on the final stadium were upgraded with fences.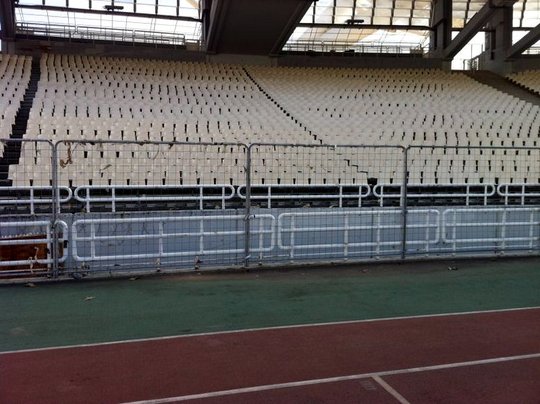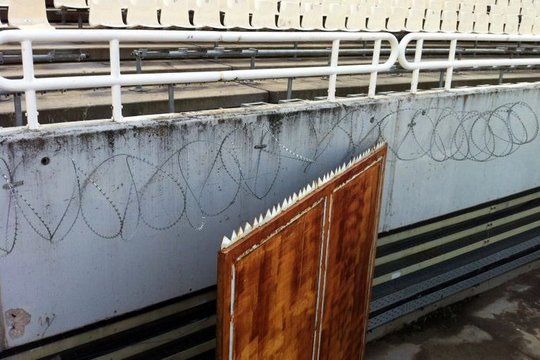 Photos of PAOK fans traveling to Athen:
Few buses attacked before the match by fans of other clubs. Bus on photo were hit by molotovcocktail.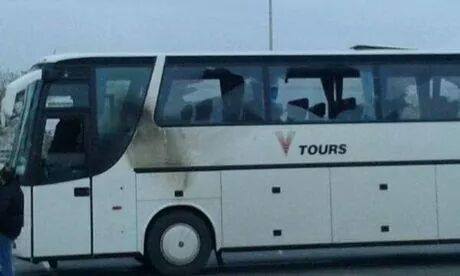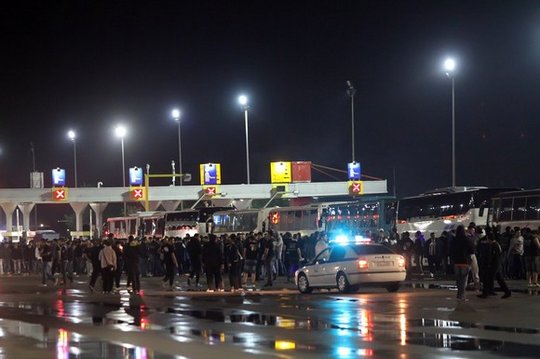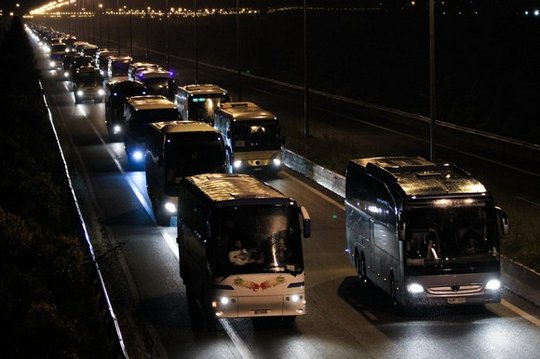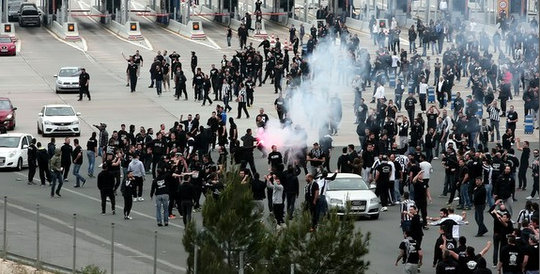 Match:
Fans inside the stadium 4 hours before kick-off!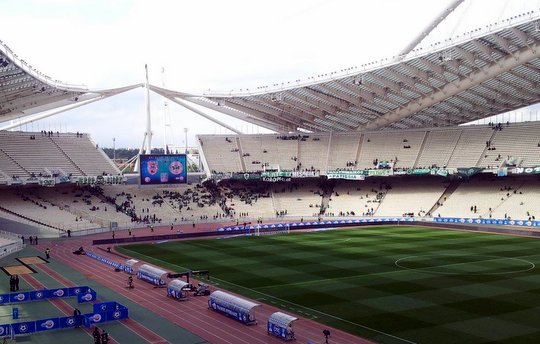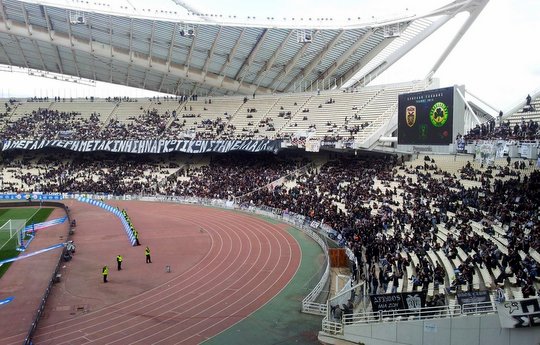 1 hour before kick-off: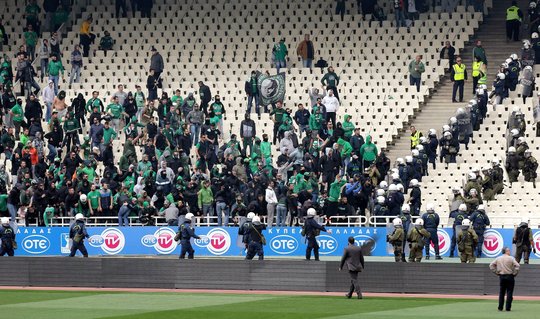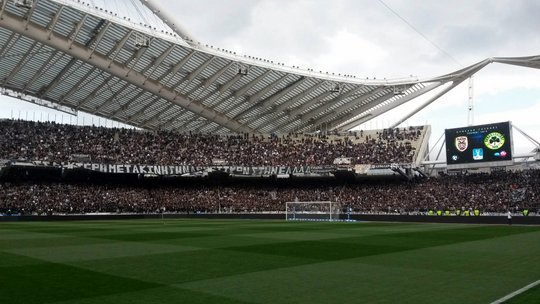 PAOK fans during the game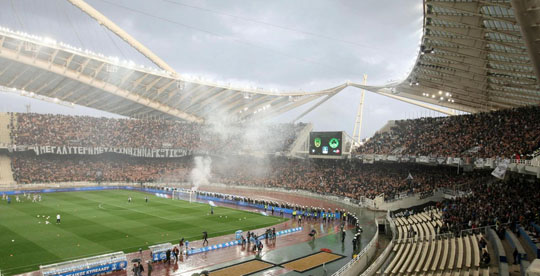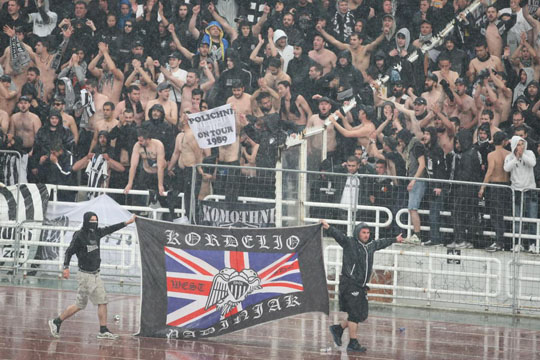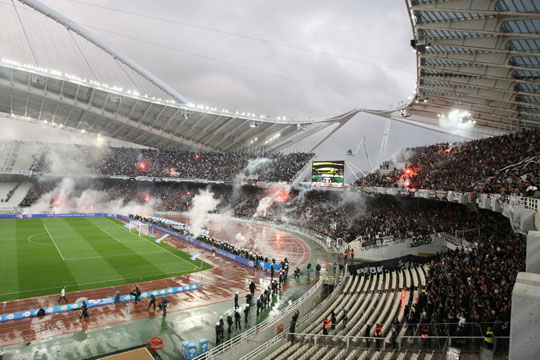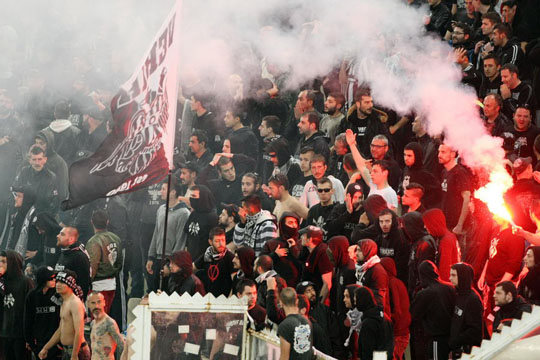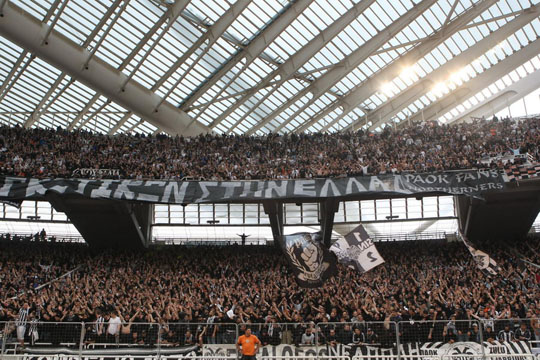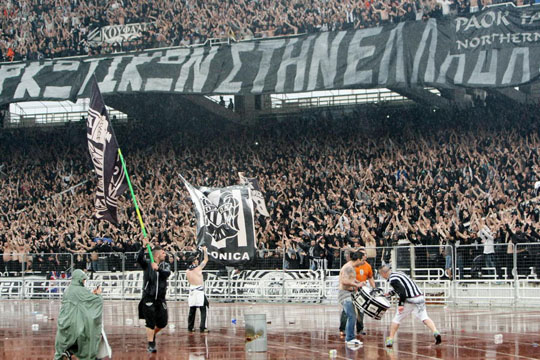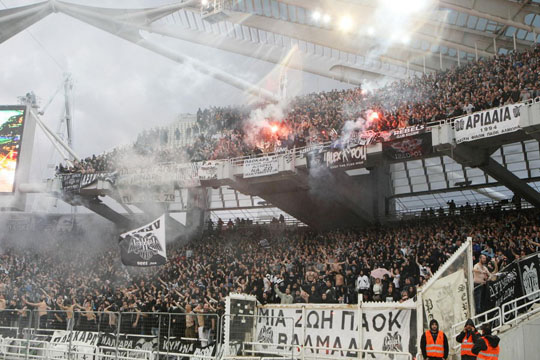 Panathinaikos: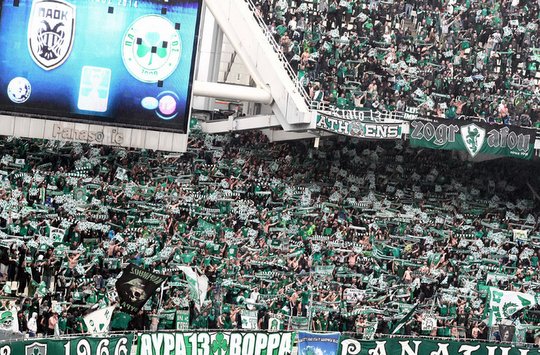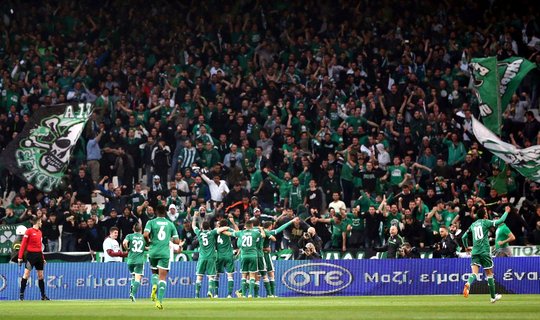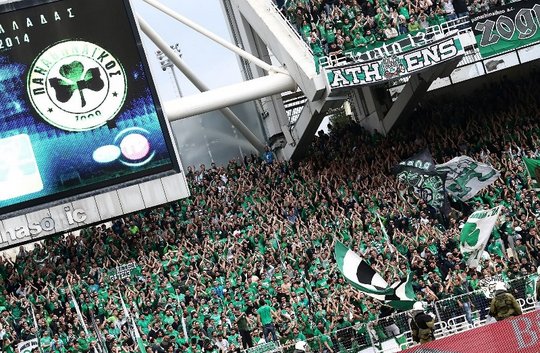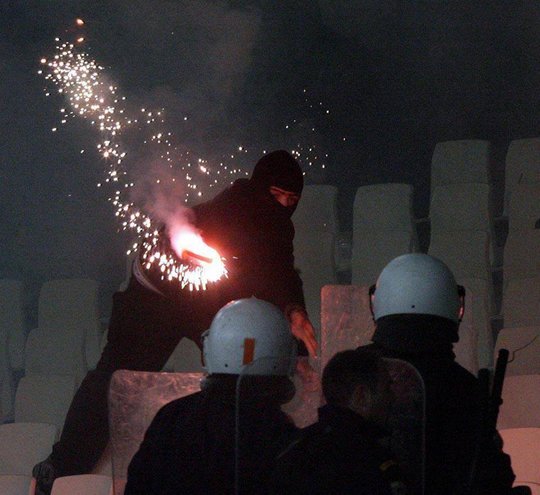 Source: www.sport24.gr