Croatian cup final - 1st leg.
Match finished 1 hour ago.
Dinamo:
Bad Blue Boys in "cage" on their own stadium. First two photos are made after match, police hold them on tribune while away fans are going home. Every fan from East stand has to shown his ticket to police. If he didn't stand in sector for which he bought ticket, or he throw ticket during match, he he went on "further processing" (probably ban). And u see on photo, 90% of tribune was empty.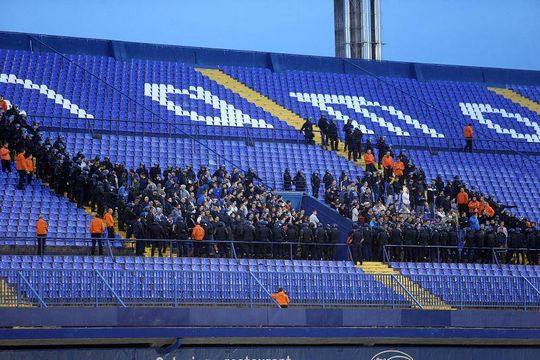 BBB gather together in same sector before kick off: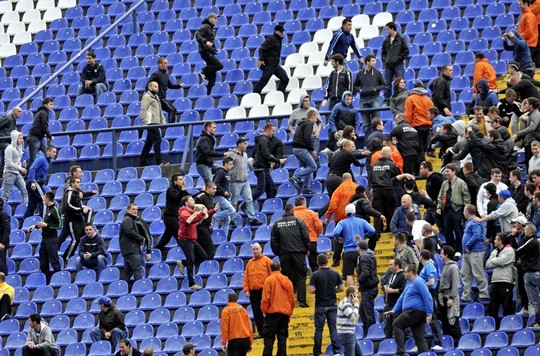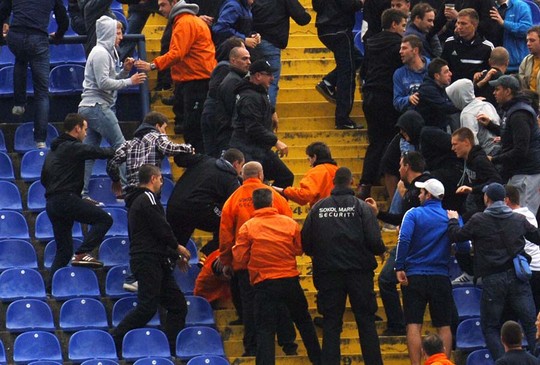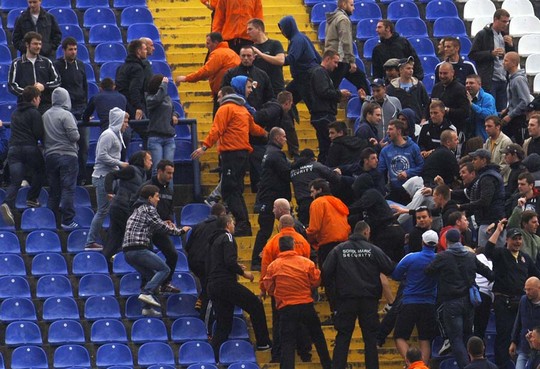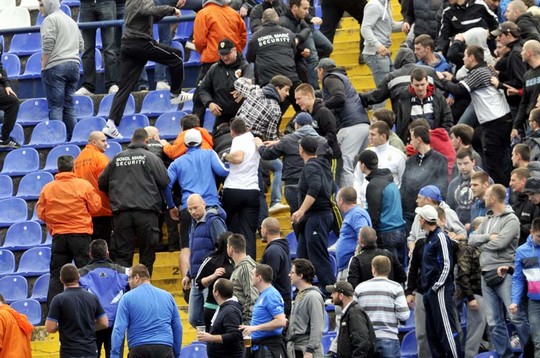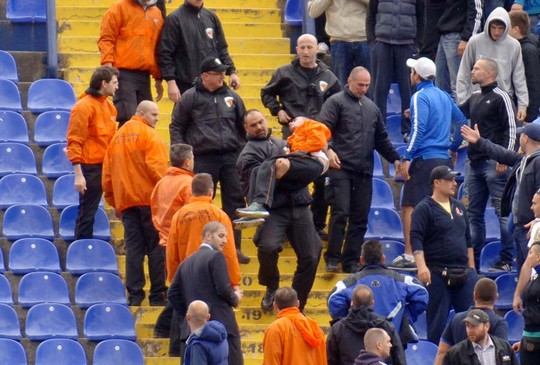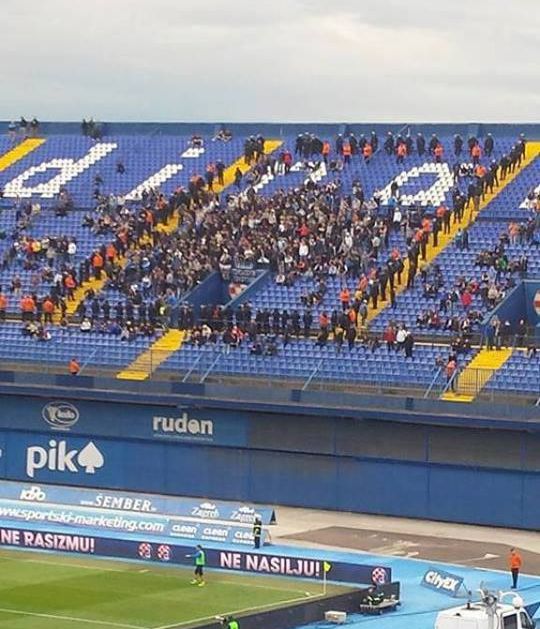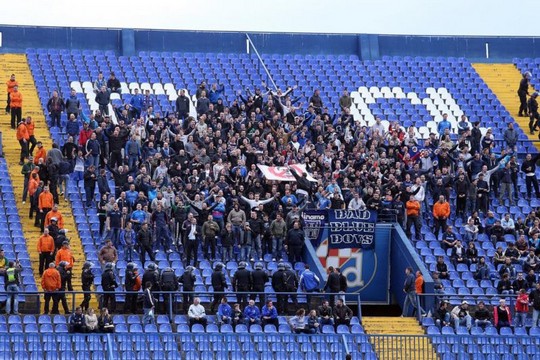 BBB on North stand (they support Mamić and they don't have problems with police)
Rijeka: