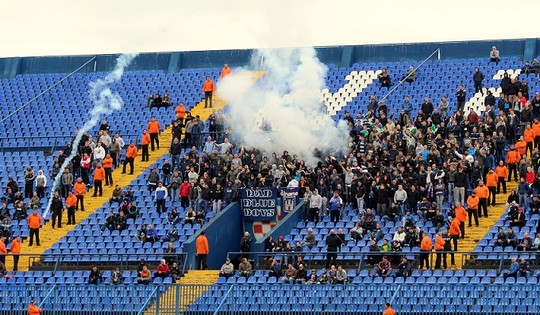 Croatia: Match abandoned due to chanting.
Croatia: Match abandoned in 85th minute due to chanting against HNS (Croatian Football Federation) and Zdravko Mamić (Dinamo boss).
That is new rule in Croatia. Referees were given instructions to stop match if supporters sing insulting songs. If supporters don't stop with chants, referee have right to abandon match. That happened yesterday in Zagreb.Football mafia in Croatia are doing all to destroy ultras, their only opponent.
On this match Dinamo celebrated their new championship title. But in front of only few hounded supporters. BBB left stadium 10 minutes before end and Torcida was forced out.
Once big derby, with full stadium, choreographies, and today it looks like this: