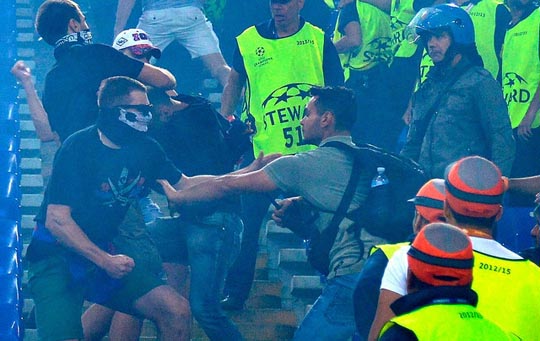 CL: CSKA Moscow hooligans fighting with stewards and police during AS Roma - CSKA Moscow
Very interesting night in Rome and around 1000 CSKA fans seemed to have an interesting trip.
We got info about two fights in the streets, one stopped by the police, the other one CSKA won, but Roma regrouped and attacked again.
One CSKA fan is stabbed, but nothing serious, he is ok now.
In second half match was briefly suspended because of trouble between Roma and CSKA supporters. First fans started to throw flares at each others and then CSKA fans started to fight the security and police.
Incident before the match: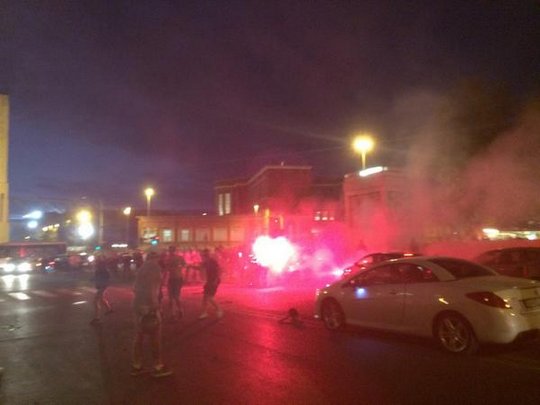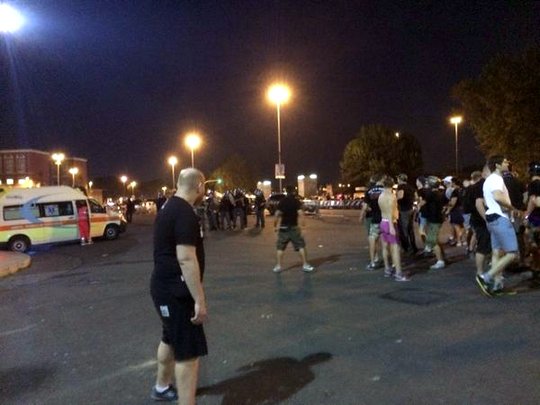 AS Roma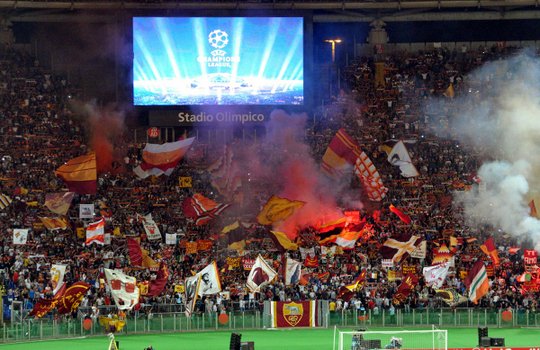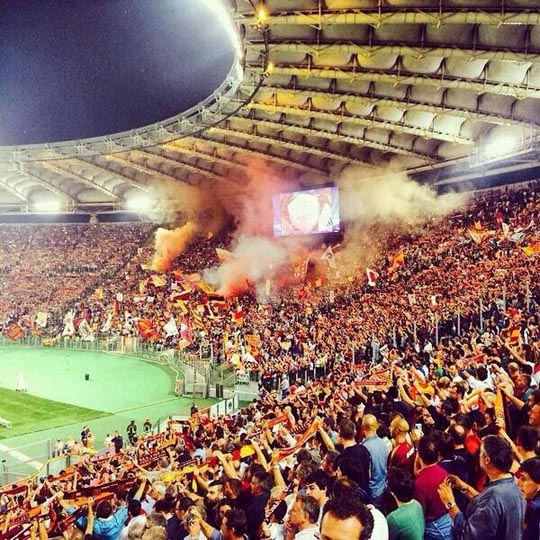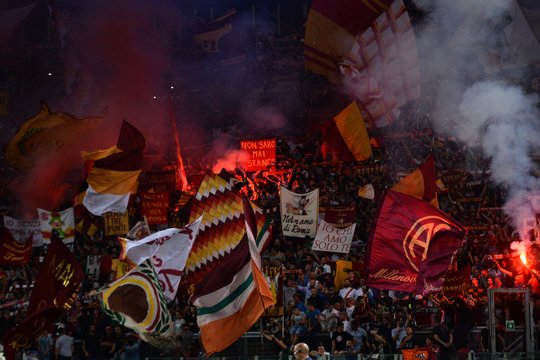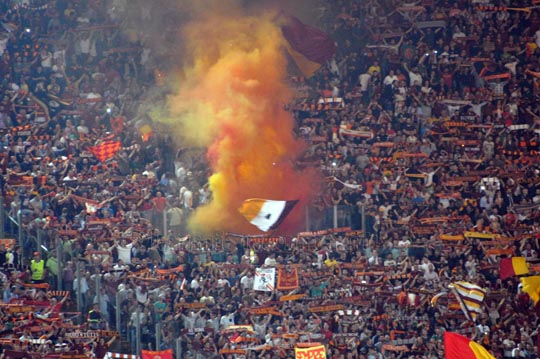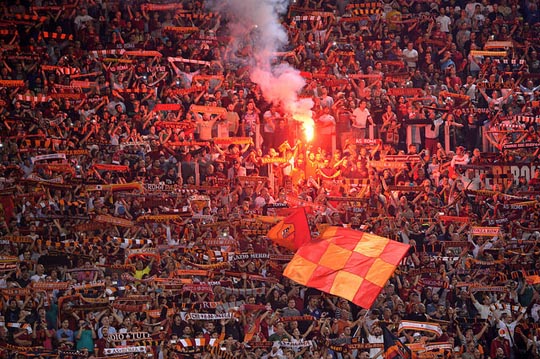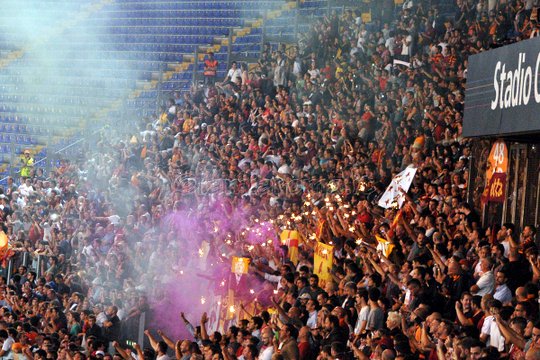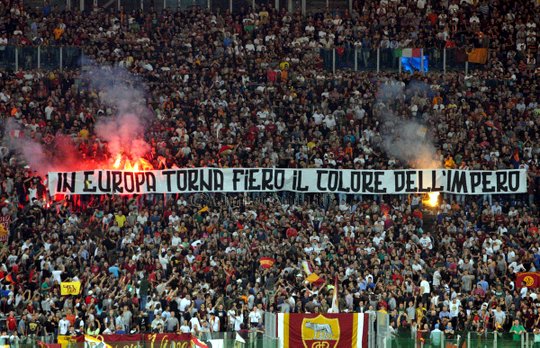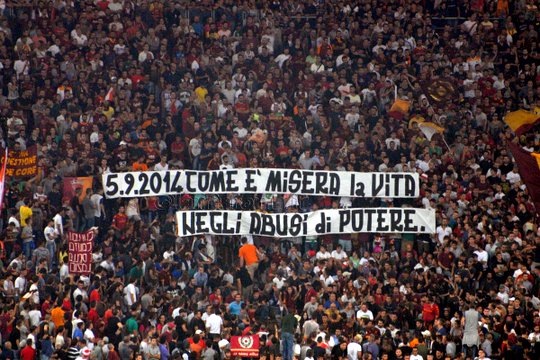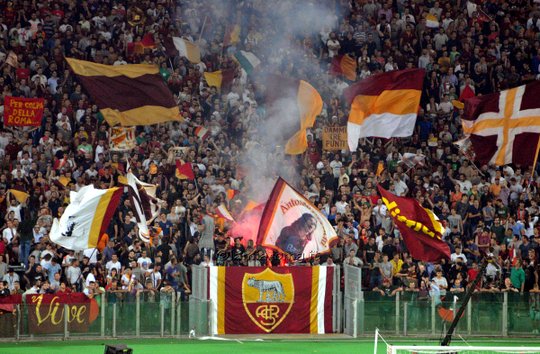 CSKA Moscow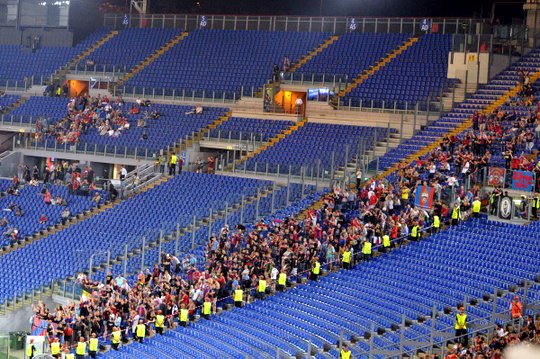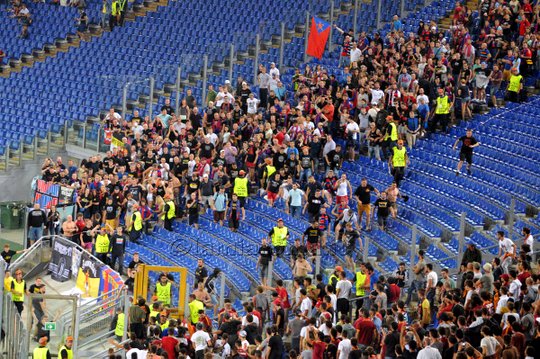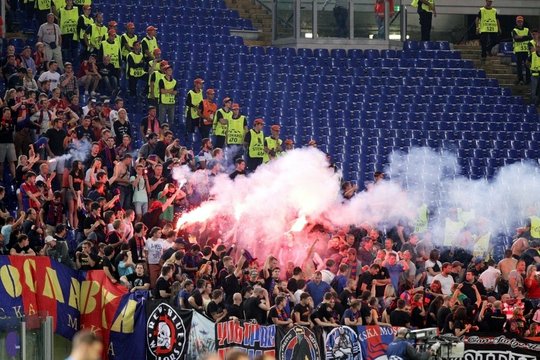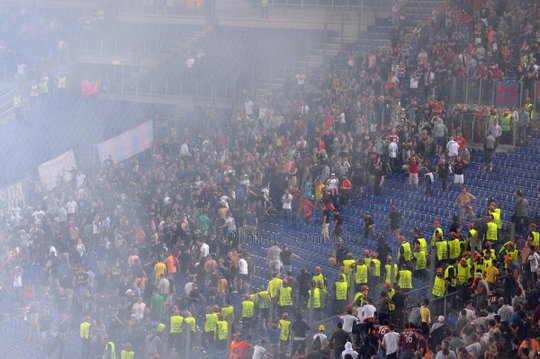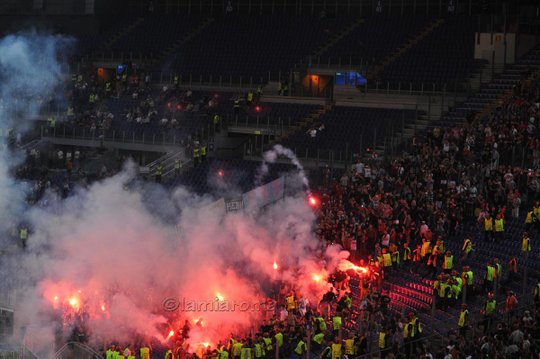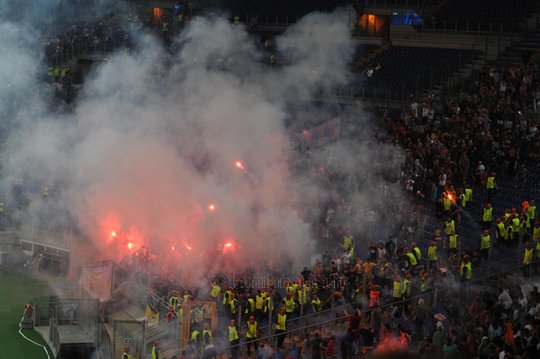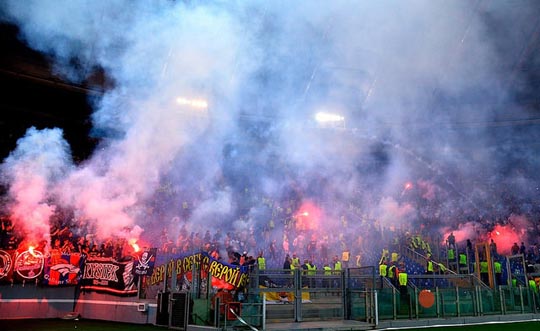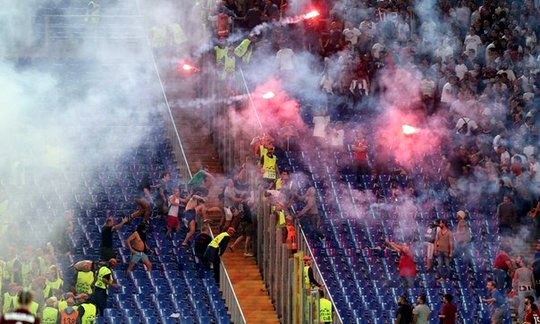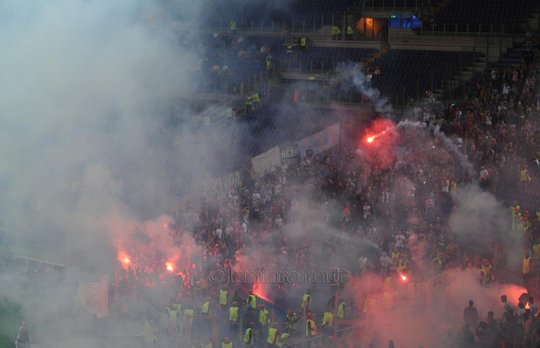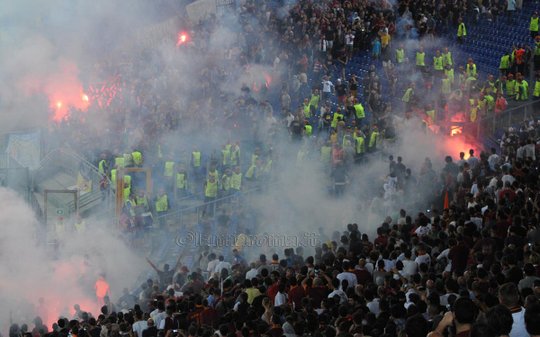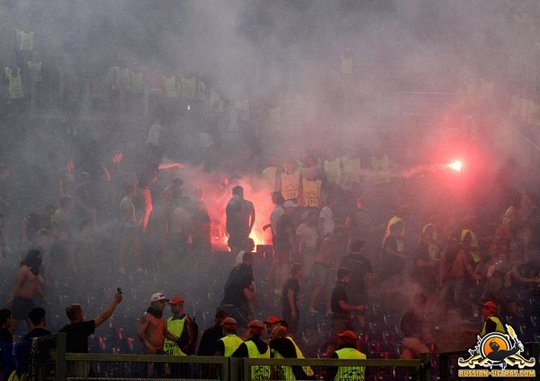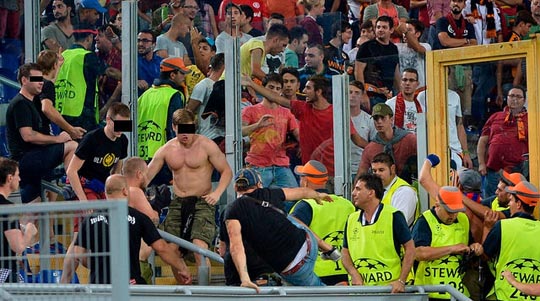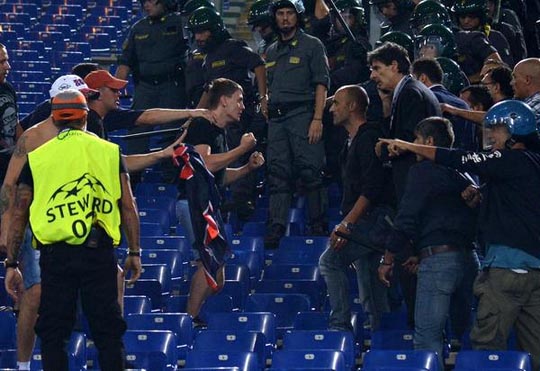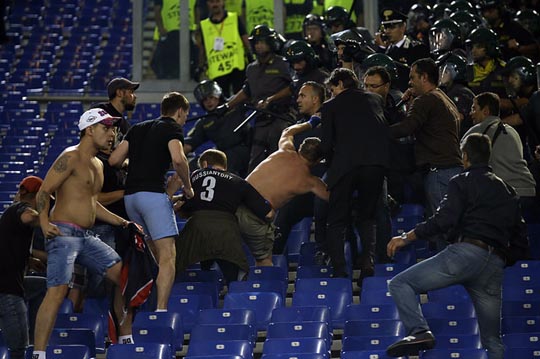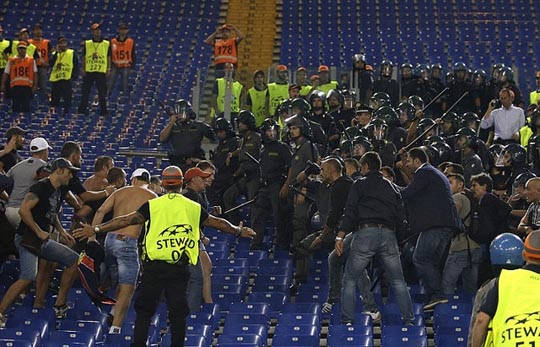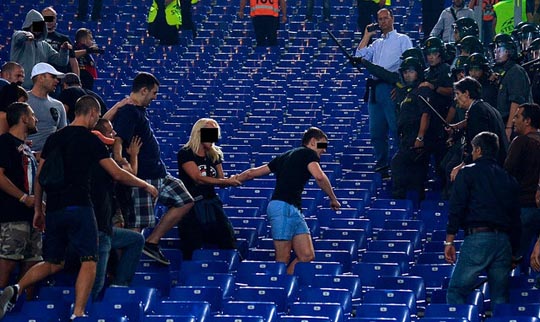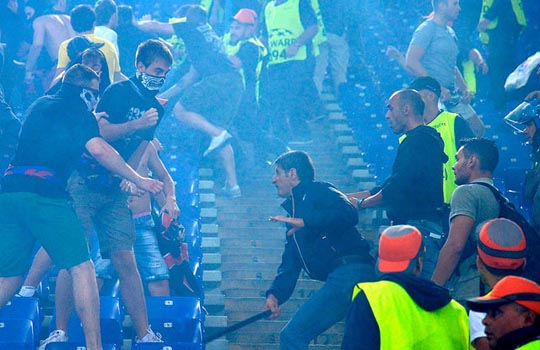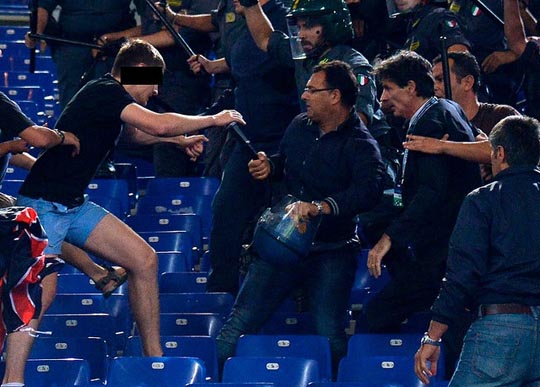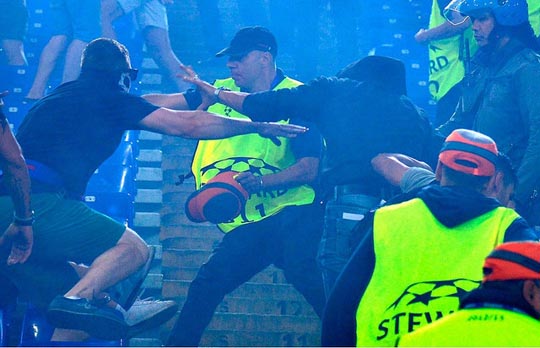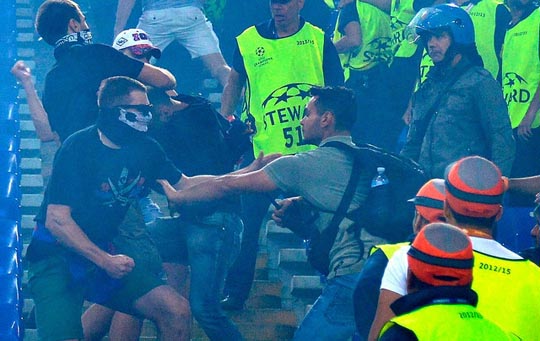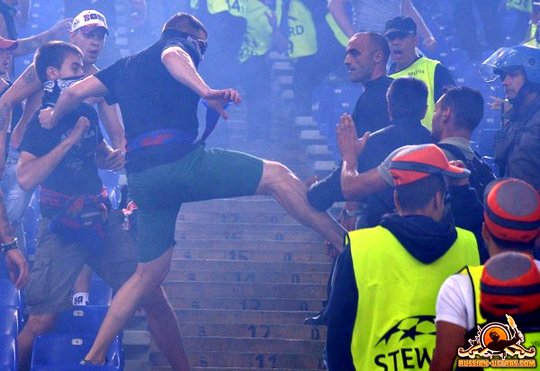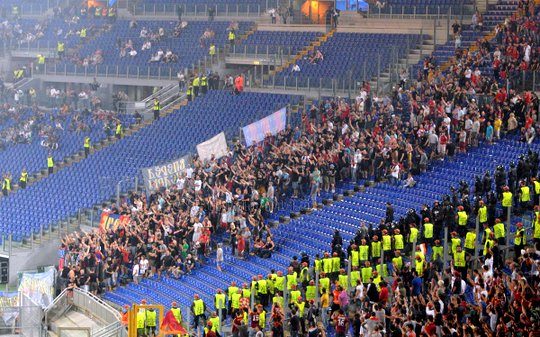 Videos from the incident:

Photos: www.lamiaroma.it
Visit this article for latest photos from Champions League!