Page 1 of 2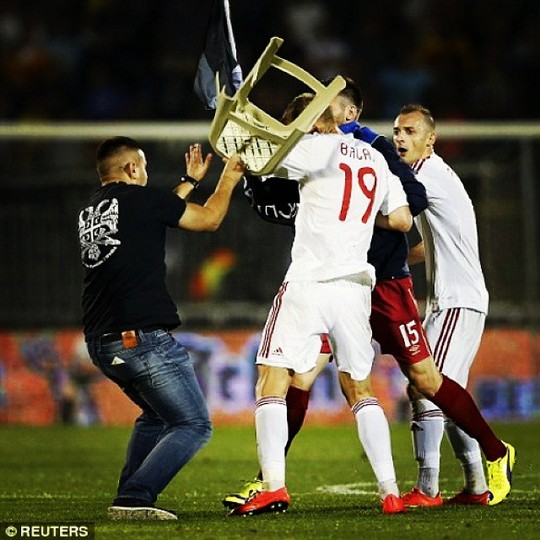 Euro 2016 Qualifications: Match Abandoned!
Due to historical and political difference this match was announced as high risk match, and that was proven.
3500 cops on duty and no away fans allowed. Still, Albanians find a way to provoke Serbs. 5 minutes before the end of first half drone (mini helicopter) with big Albanian flag appeared over the pitch of Partizan's stadium. This was done by the brother of the albanian prime minister, which seems to be clearly political provocation. He was arrested but released after short time, because of his USA citizenship and no laywer to be assigned.
Angry fans could just watch the flag. One Serbian player finally caught it, but that wasn't end. Albanian players tried to take flag from him and chaos started. Fight between players and few fans stormed on pitch to join brawl. Referee decide to stop match.