Germany: Unique photos of a football stadium which is no longer in use.
Germany: Unique photos of a football stadium which is no longer in use.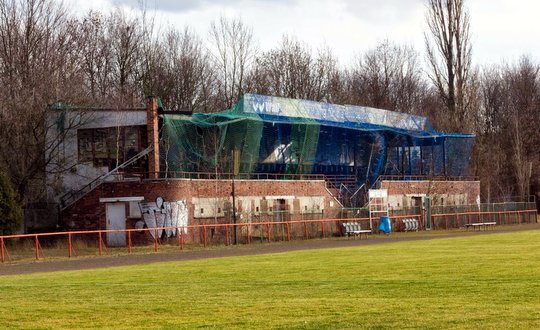 The BVG Stadium in Berlin (also known as the BVB Stadium) was built in 1920 and was primarily used by the Tram Workers of the nearby Tram Station Lichtenberg, earning it the nickname "Straßenbahnerplatz" (Tram Pitch). When the BVG – The Berlin Transport Company was founded in 1928, the stadium ownership was transferred and was it was known from then on as the "BVG Stadion".
In the same year, a swimming pool was constructed on an area of 20,000 m² just north of the stadium. It served as training venue for foreign swim athletes training for the Olympic Summer Games in 1932 and 1936.
The stadium was reopened in 1948 and served as the home ground of the newly founded Berliner SV 49 VG (Sportverein Berliner Verkehrsbetriebe 49 e. V). The stadium was eventually renamed to "BVB Stadion" as a result of the dispute between the east and west berlin transport companies.
While the stadium was partially renovated in the late 1990s, the old grandstand (which is a listed monument) hasn't been touched. Its gated off and in danger of collapsing. During the renovations, workers found a 250 pound aircraft bomb (including the remnants of the aircraft that carried it), machine guns, hand grenades and panzerfäuste. It is suspected that there are at least another 5 tons worth of explosives in the ground around the area.
Now days only a local team play their matches on the pitch. We don't know why this stadium was left alone, but we are pretty sure this 2000 capacity stand had a lot of joy and passion during it's glory days.
Photos: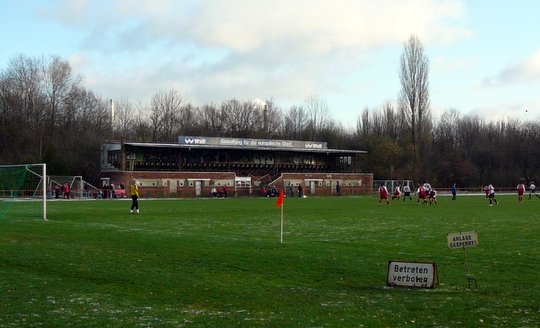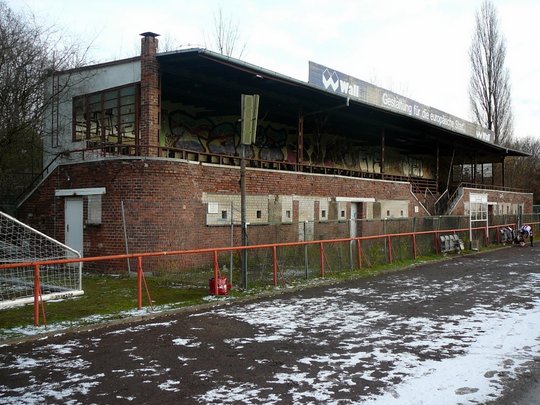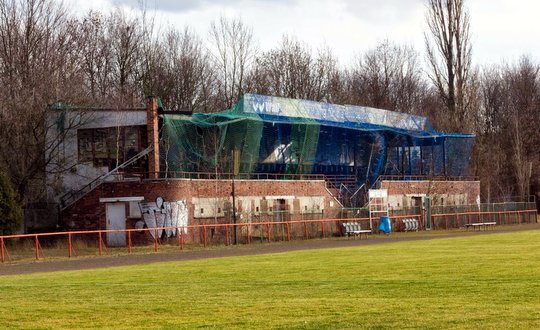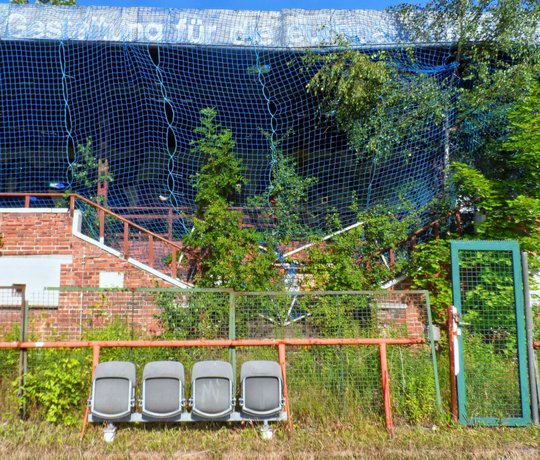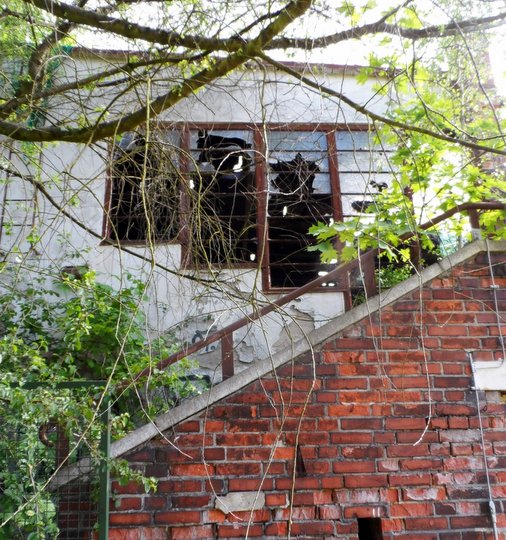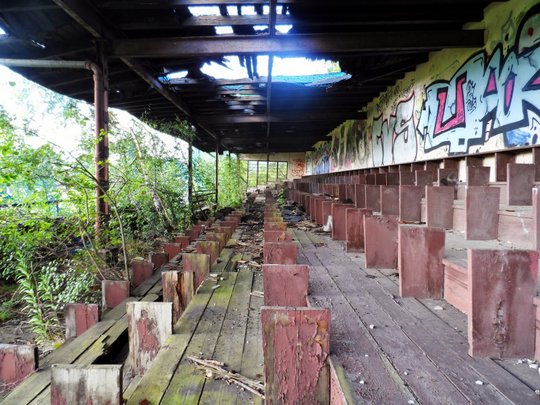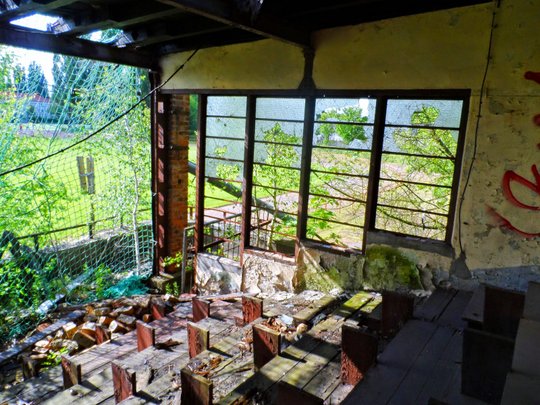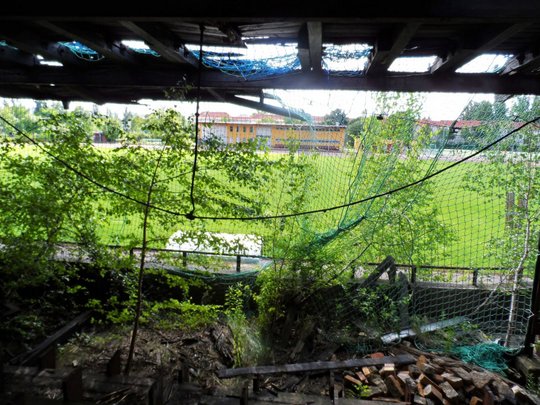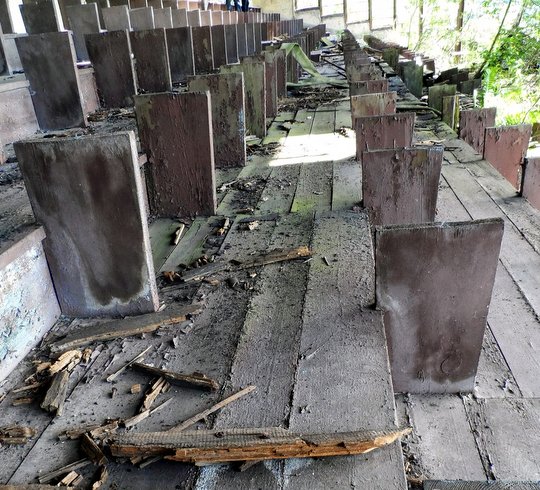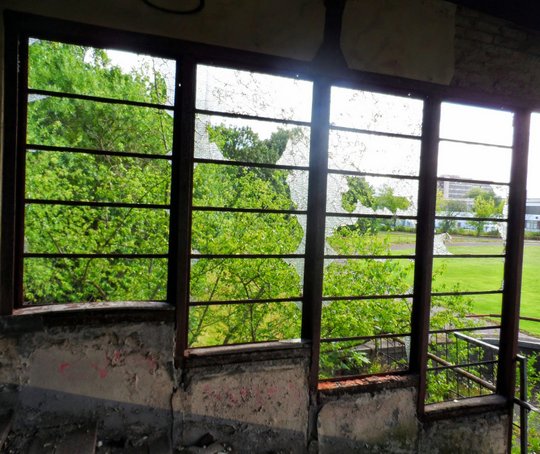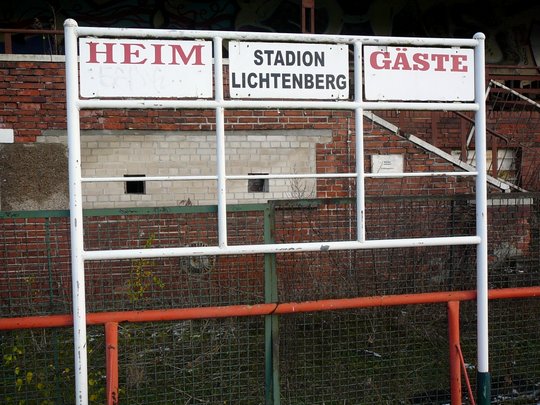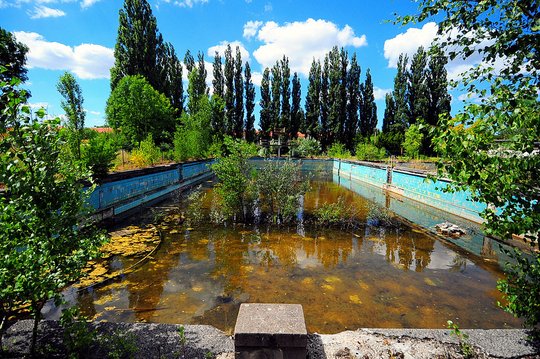 Source: www.adventuresintinpot.blogspot.de , www.digitalcosmonaut.com , www.abandonedberlin.com, www.sportandtravel.de