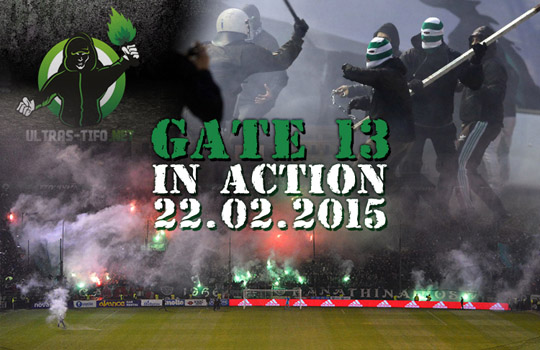 Gate 13 in action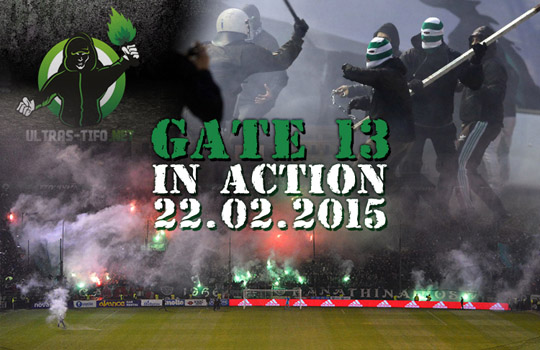 Greek derby between Panathinaikos and Olympiakos was once again a war zone.
Gate 13 started some riots before the game, when Olympiakos coach, who seems to be superstition, went to touch the goal net infront of Panathinaikos fans. Some cops injured in this action.
Game was played 90 minutes with a strong rain, but that didn't stop fans to sing during all the time and light some nice pyro.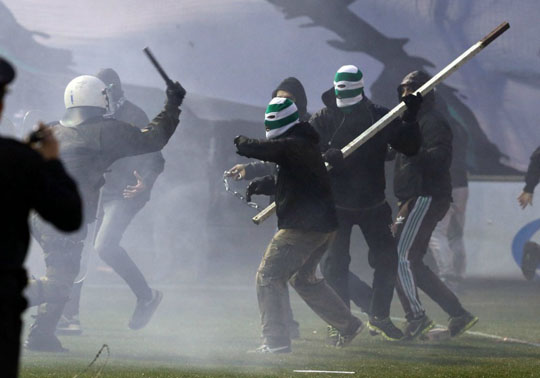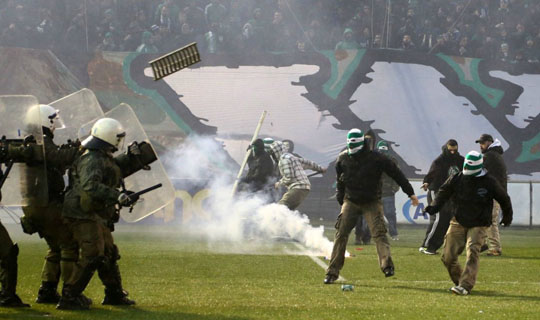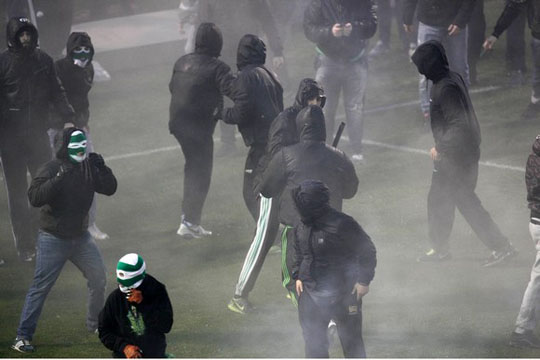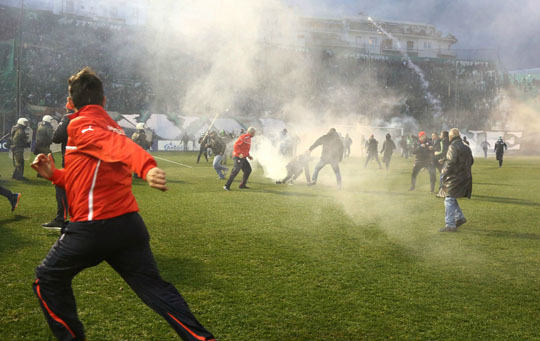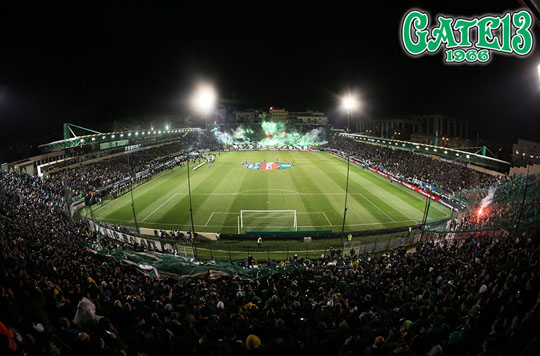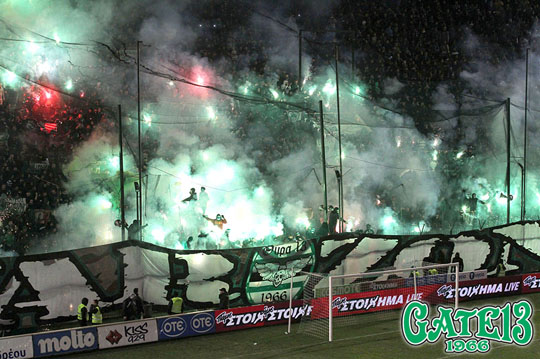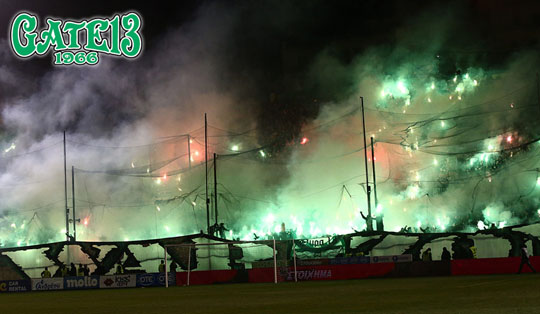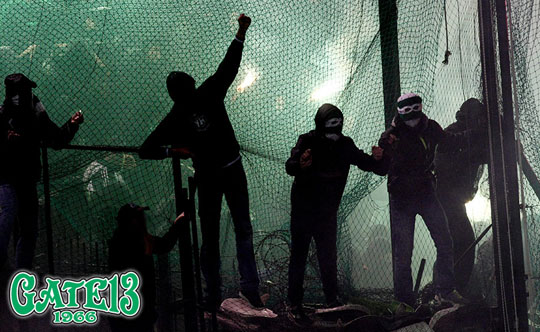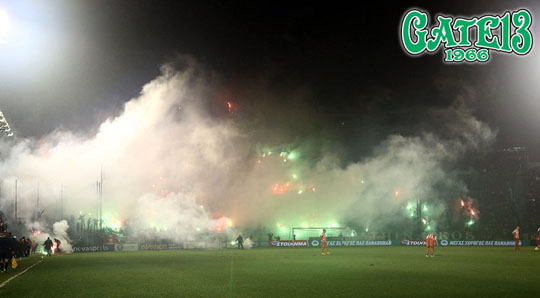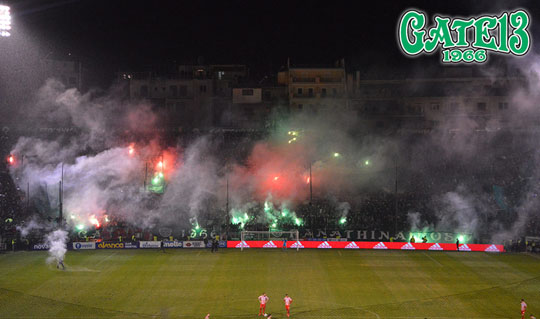 Source: http://gate13.gr/