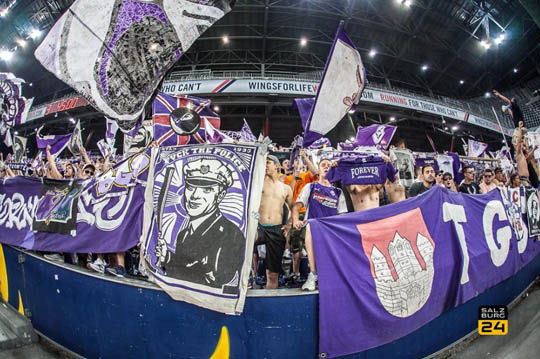 Austria: Strong support by Curva Viola
Austria: Strong support by Curva Viola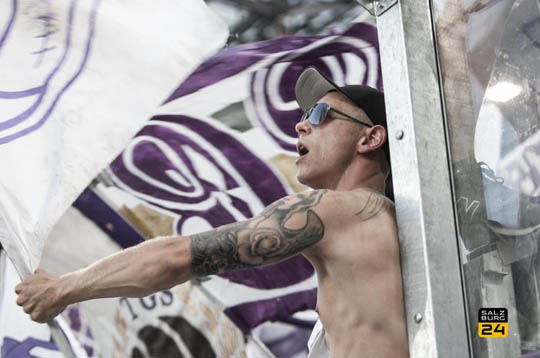 Report written by one of our forum members:
Derbytime in Salzburg! FC Liefering is the second team of Red Bull in Austria, therefore everyone looked forward to this match. Red Bull Salzburg even promoted this match, but after the CL loss against Malmö earlier this week, only about 40 kids showed up from the "famous" NordKurve Salzburg".
(8 times Red Bull Salzburg tried to reach Champions League, 8 times they failed!)
On the other side Austria started good in the professional football and was after 3 games without a loss. The "Curva Viola" in a nearby park and hanged around until the evening. This time the CV split, Union Ultra' and Lunatics (and some smaller groups) entered the actual guest section, Fraternitä Violette and Tough Guys were on the seats next to it. So the singing area was bigger than normal and it worked really good.
Nordkurve Salzburg showed a banner with the text "Born and grown in violet and white, but bloomed in red and white". Behind they had some cards to make noise. Curva Viola had flags over the whole sections and around 2000-3000 supporters who supported the away team!
On the pitch Austria started good, but Liefering scored 3 goals in the first half. But in 8 minutes Austria compensated. Amazing goal celebration in the away stand, many jumped over the barriers. Austria had chances for the 4th goal, but in the end they made 2 more mistakes and Liefering won with 5:3. While Liefering fans left the stadium (because they were afraid, in the end only 10 fans celebrated with their team), Curva Viola supported till the end. With "You'll never walk alone" and the club hymn they showed that they were proud of their team, despite the loss.
Austria Salzburg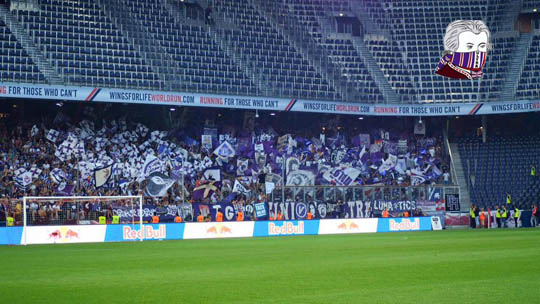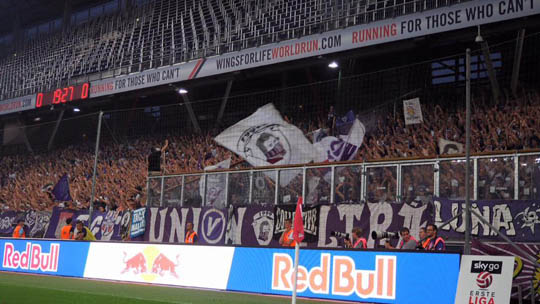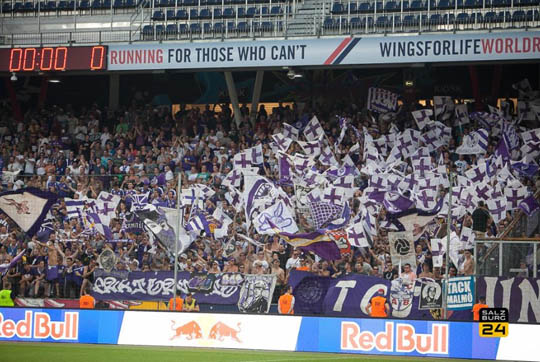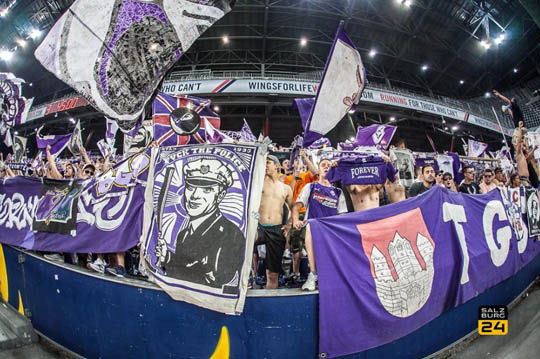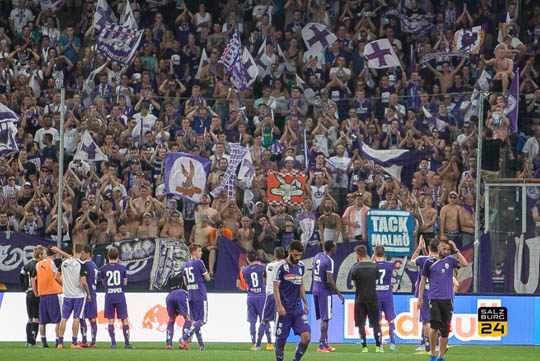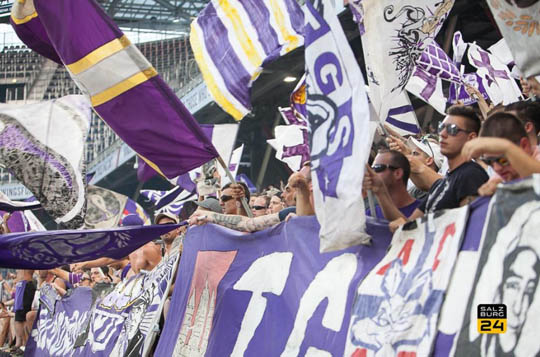 Video: