The derby of Slovenia!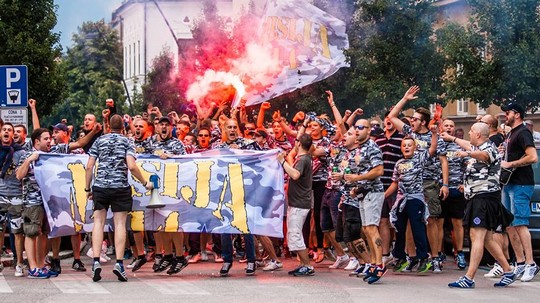 Slovenia is a small country without many ultras groups and the derby between Maribor and Olimpija (from capital Ljubljana) is the biggest match in Slovenian football.
Viole (Maribor ultras) made for this match special army-style t-shirts with slogan "Mission". On stadium they prepared tifo with message "On a mission to champions" and lighted many flares above it. With them were 9 friends from St.Gallen (Switzerland).
On the other side, Green Dragons (Olimpija ultras) presented tifo with message "Always and everywhere for the sacred emblem" and later raised message for Dinamo Zagreb fan Tomislav Salopek who was killed by ISIS.
Olimpija won 0:3.
Maribor: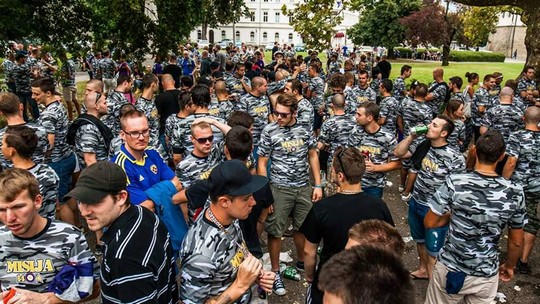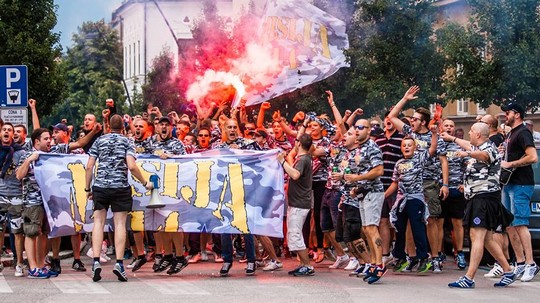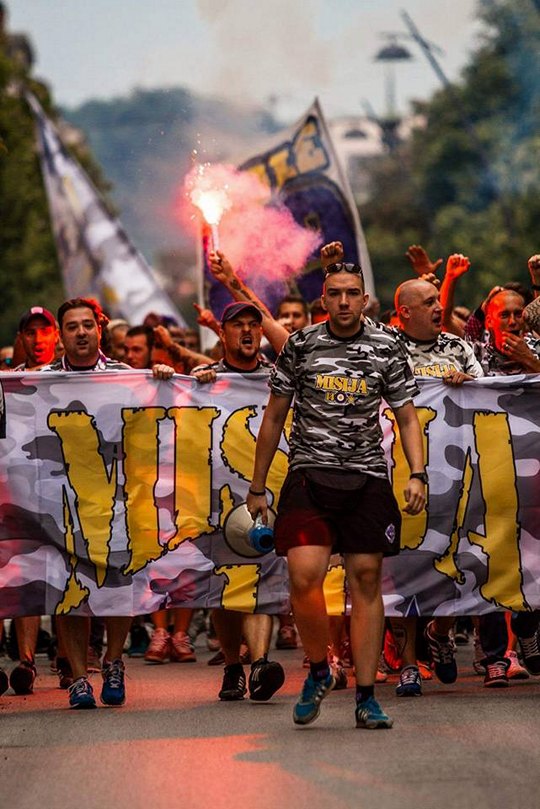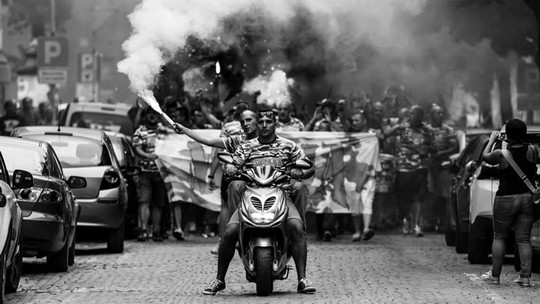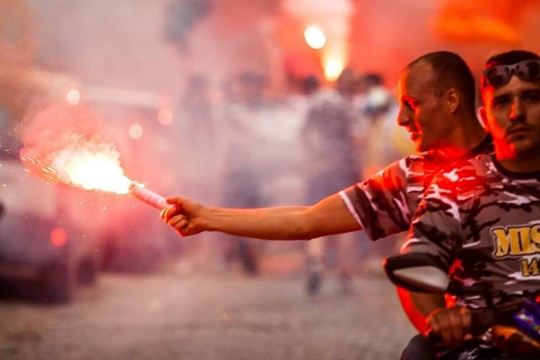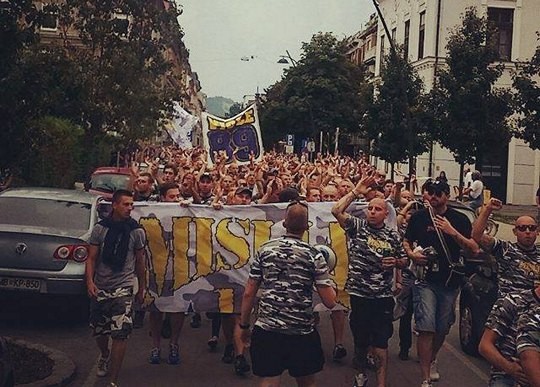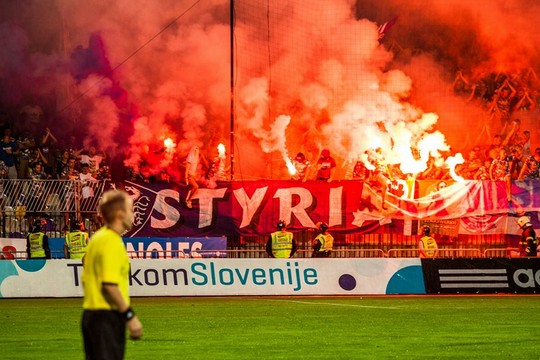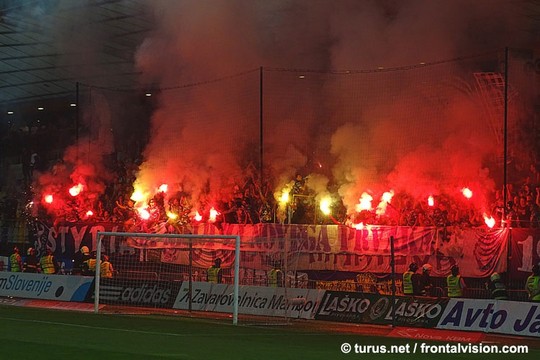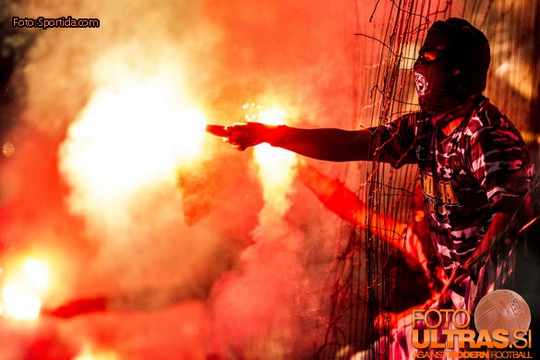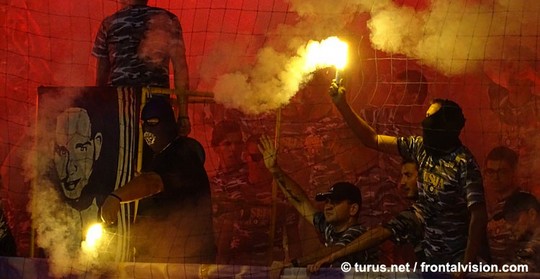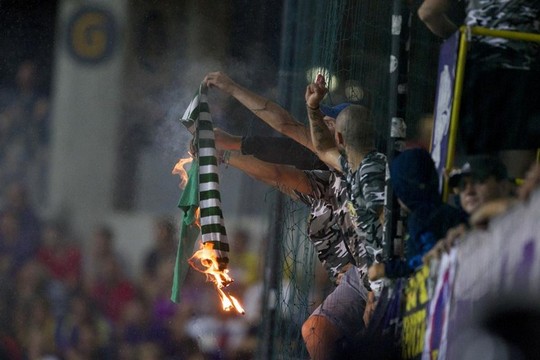 Olimpija: