Austria: The Western-derby is back!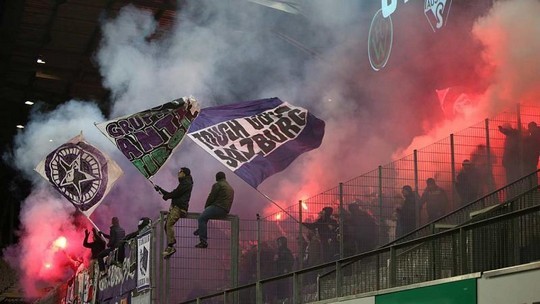 Austria: The good old Western-derby is back!
After almost 4000 days of waiting, with return of Austria Salzburg to professional football, Western-derby is back.
Wacker fans had tifo with message "Innsbruck is completely anti-violet". Also they hang pig figure with police jacket and Austria scarf. Then they take off the jacket and burn the pig. On the other side Salzburg fans with tifo that is related to financial problems of their club (message: "Austria will survive!") and nice pyro show in second half.  On the stadium total 7.793 spectators. Number of Salzburg fans was not big because of match time (Monday 18:30h) and border controls because of refugees (many fans arrived too late).
Match ended 1:1 and there were some riots outside the stadium after the match.
Wacker: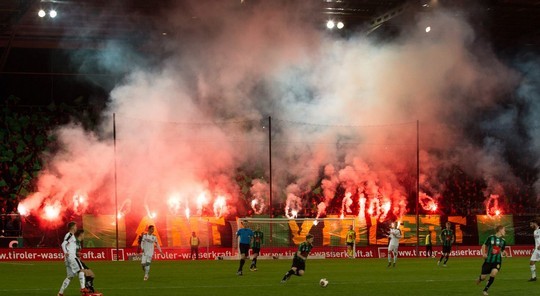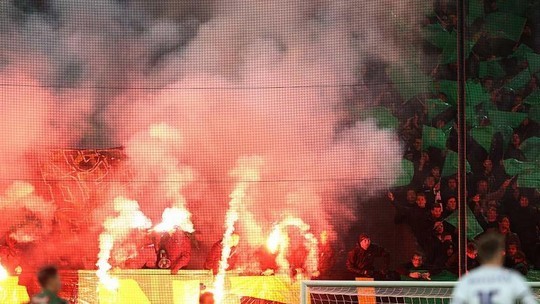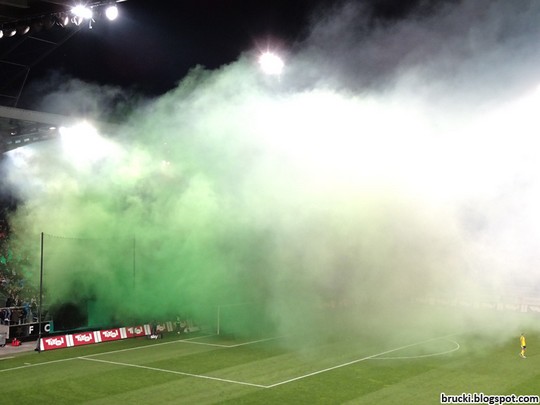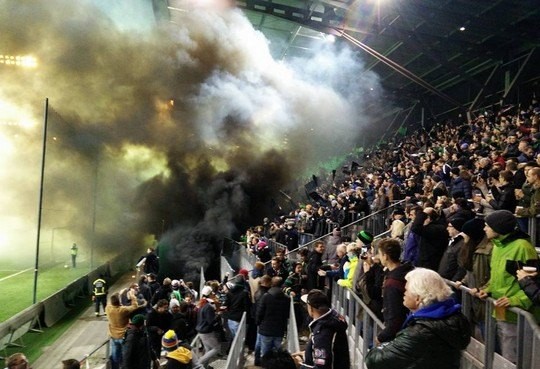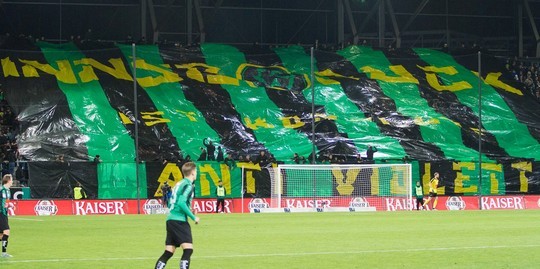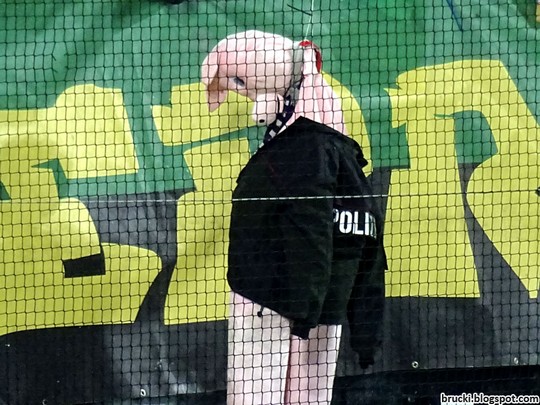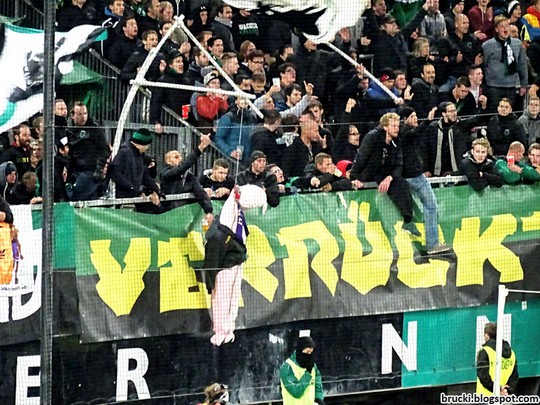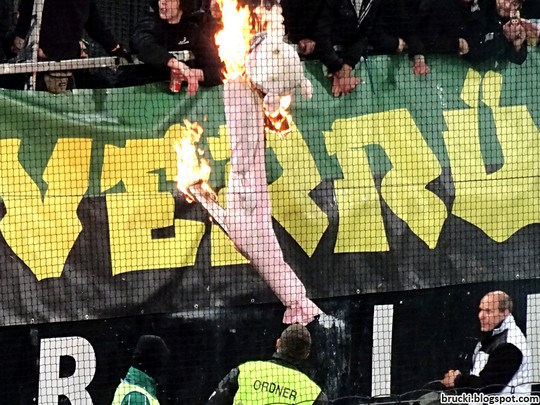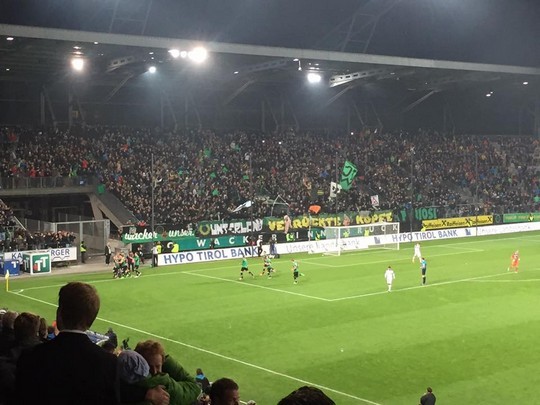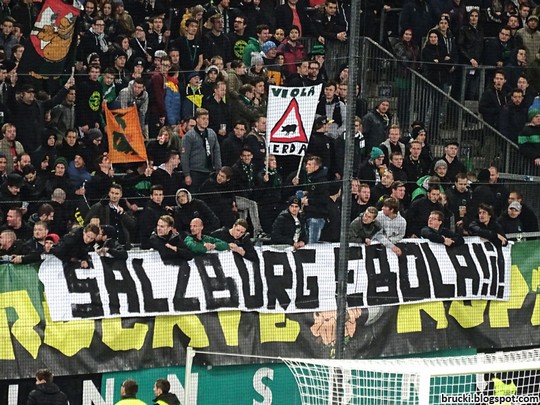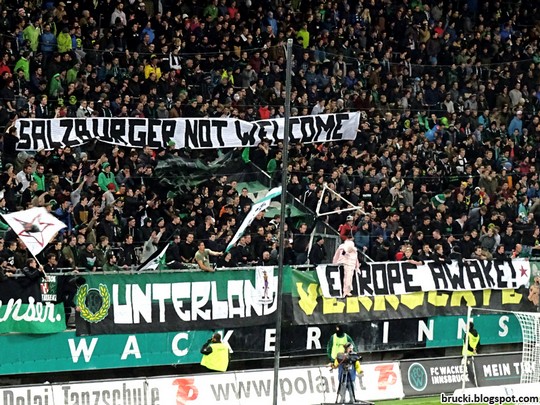 Austria: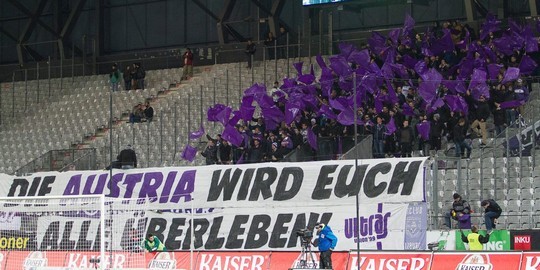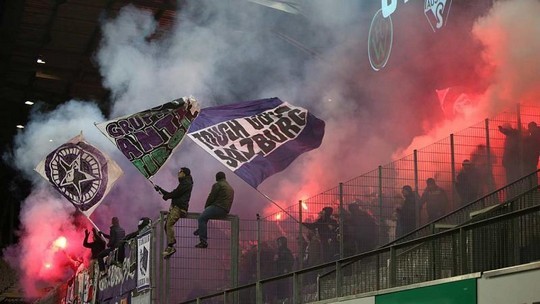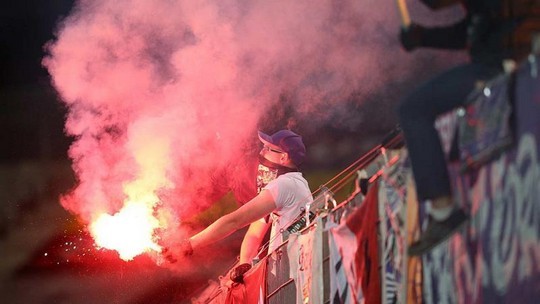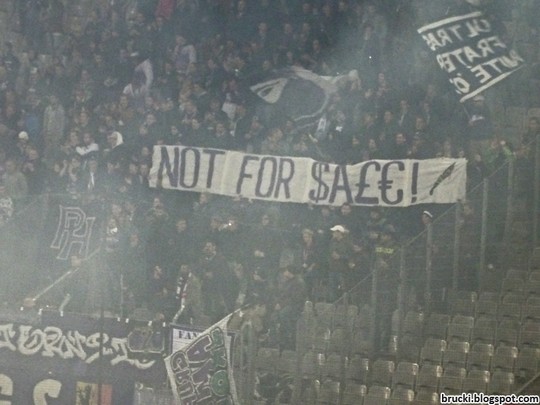 VIDEO: