Holland: 15th anniversary of Vak410!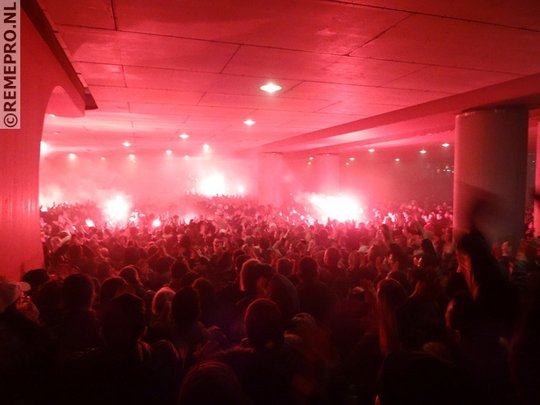 Holland: 15th anniversary of Vak410!
Our friends from Copa90 joined Vak410s' party, here is their report from the evening:
---
Last Night, Ajax's own VAK410 celebrated their 15th anniversary with another outrageous entrada.
The Ajax Ultras group, VAK410, has a tradition of organising "entradas", below the Underpass leading to the famed Amsterdam ArenA. The tradition of the entrada officially began in the 2011-2012 season, when members of VAK410 decided that it would be a good idea to conclude the traditional corteo under the bridge of the main entrance leading to the Amsterdam Arena. Of course the entrada is a South American tradition, but the Ajax faithful have put their own spin on it.
Rather than putting their boisterous chants on display while simply entering the ground, the Ajax fans do things in more of a concert style. The Capo and band lead the ultras, and with the combination of flares, smoke, and jumping, its an experience like no other. Sometimes thousands gather under the bridge, even those with out a ticket, just to be a part of this electric atmosphere. Thousands more watch this unique ritual, as it is usually the most passionate of fans who take part.
Despite the poor weather, this display was incredible. As the clock struck 7, bangers and flares began erupting, and the crow amassed. What ensued was 30 minutes of absolute mayhem. Although it may seem dangerous, no one was hurt during the proceeding. Another sign, that football fans, when left to their own devices, know how to organize, in a safe, but absolutely unforgettable manner.
In the ground, VAK410 displayed a great TIFO dedicated to their 15th year. This is particularly impressive in the Netherlands, where groups rarely last for more than 5 year. So happy birthday VAK410, and here is to another 15 years of truly passionate support.
BONUS: The Heracles Ultras attended the game in a small group of 15. Ajax decided to reward their dedication by giving them a space in a VIP box… RESPECT!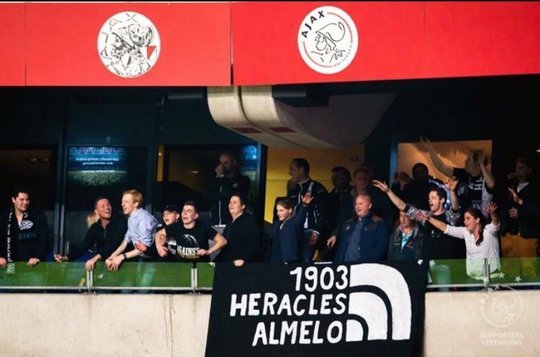 Photos: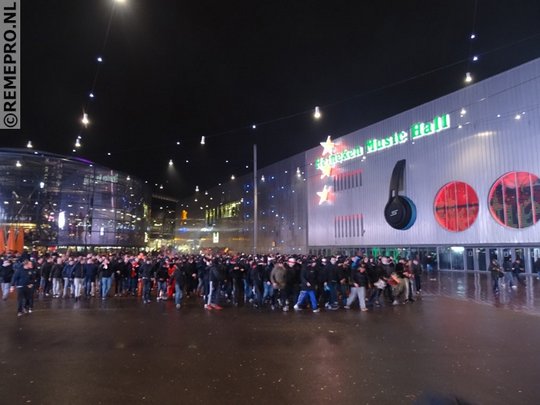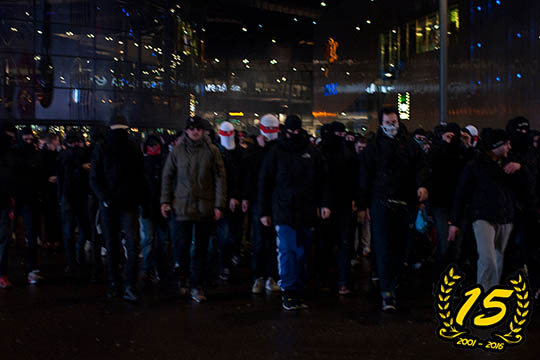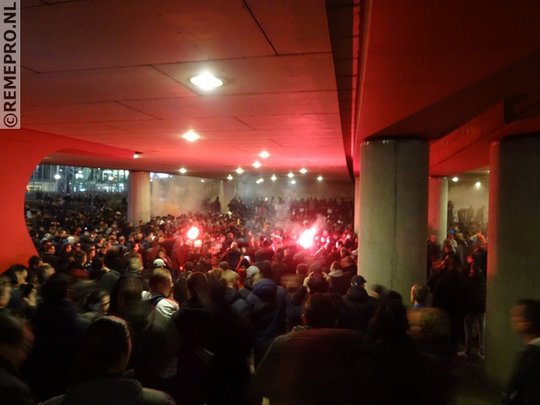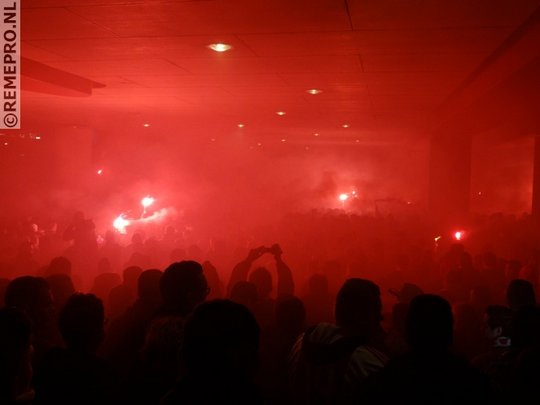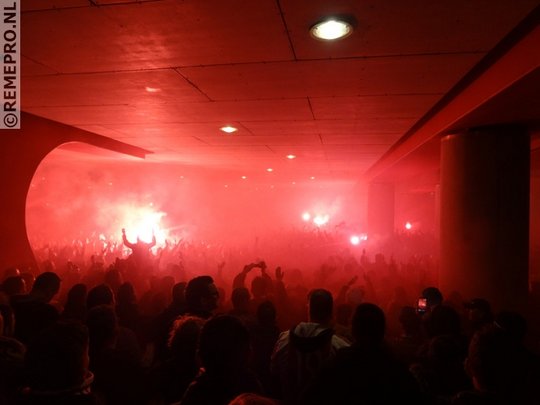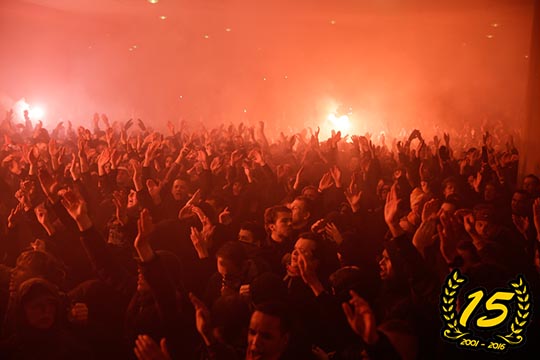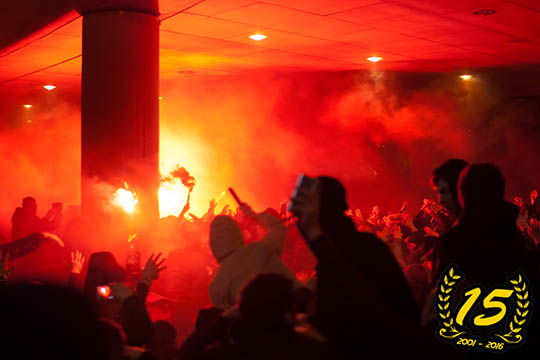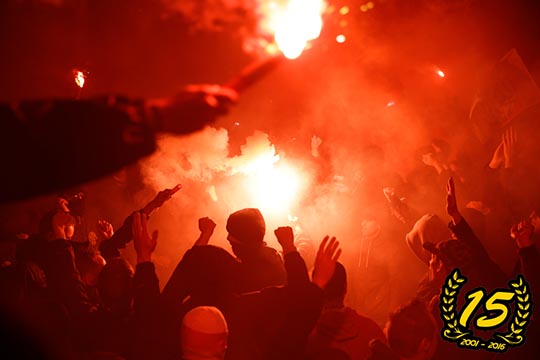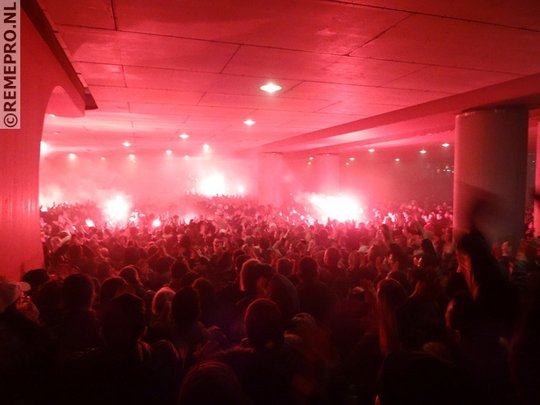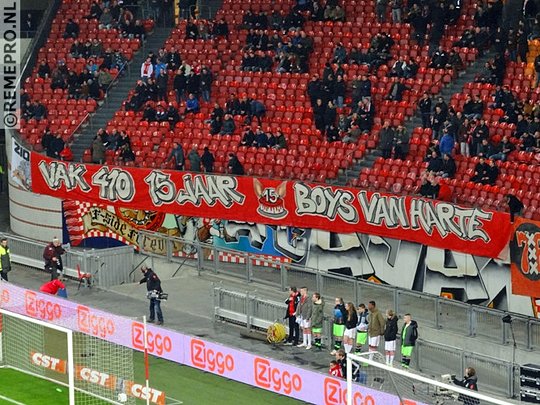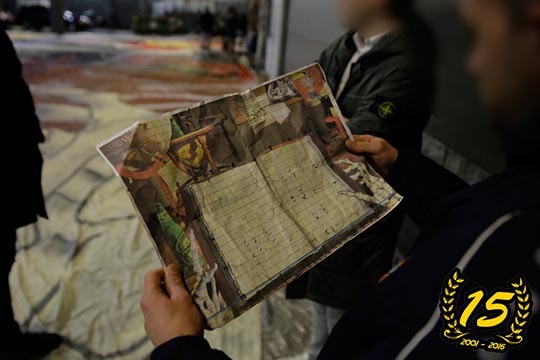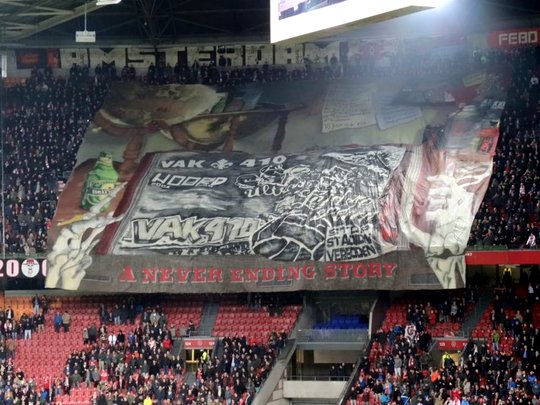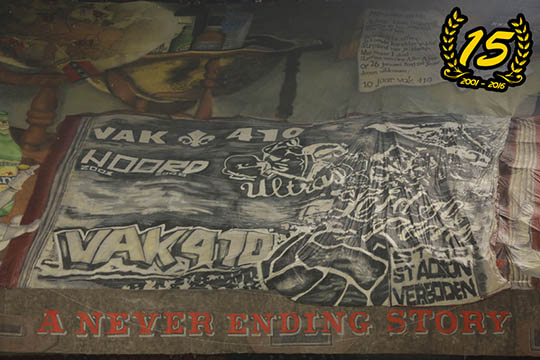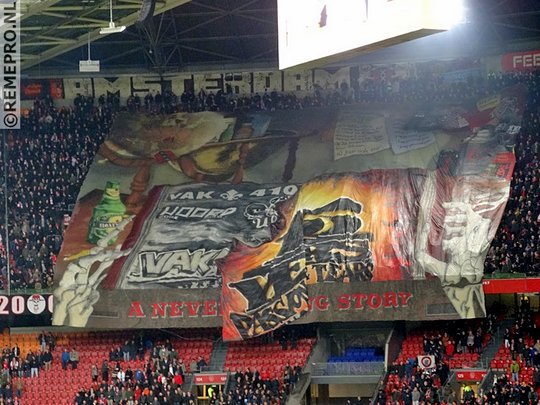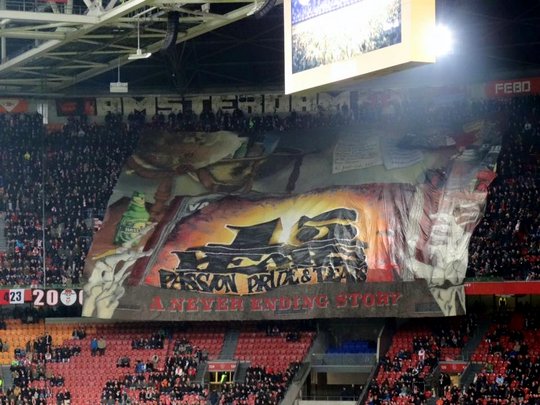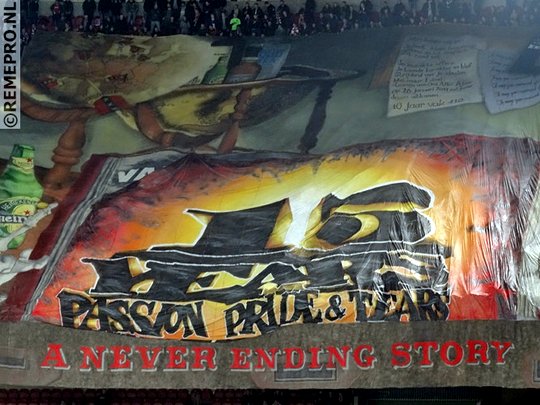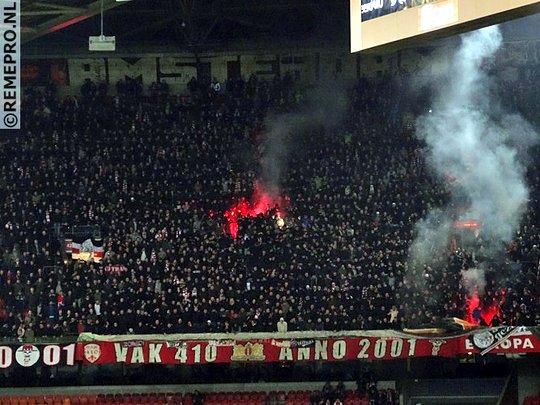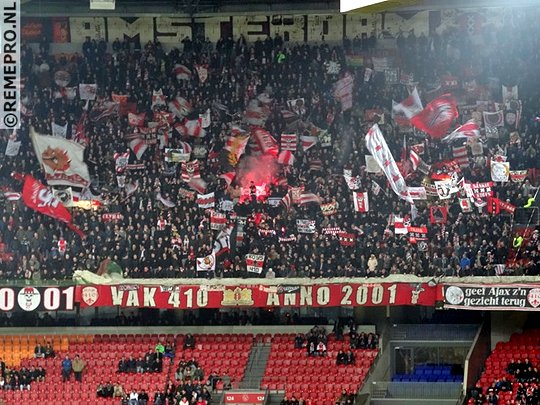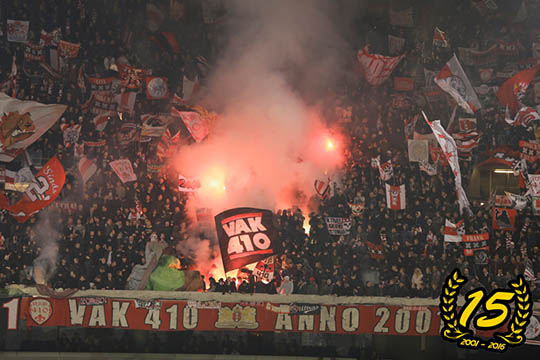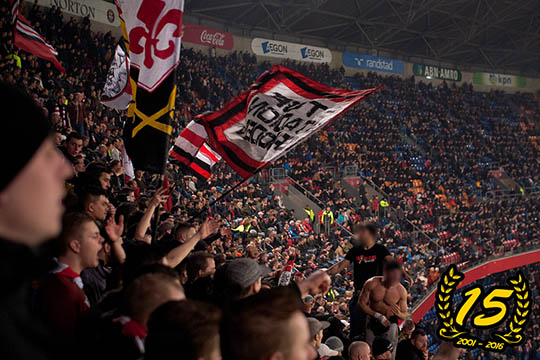 VIDEOS:
Source: www.ajaxfotoside.net , VAK410