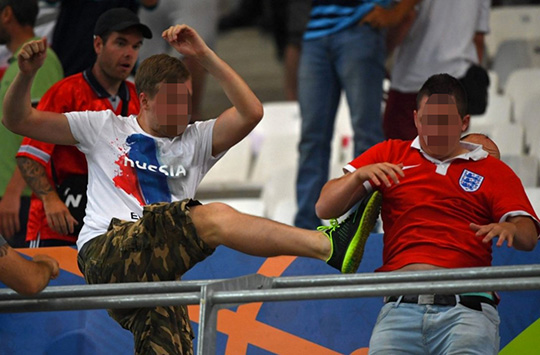 Euro 2016: New fight after the end of the game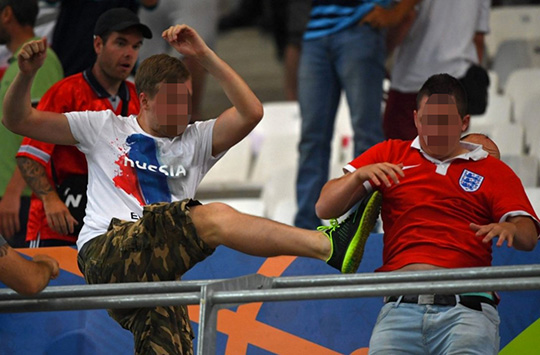 New fight between Russians and English.
Group of Russians stormed a sector with England fans just after the final whistle of the game. Scared normal fans tried to escape from the stand as quick as possible.
With the high number of police who was about to keep France under control, you can ask question how it's possible to not separate fans better...
* Photos and videos from fight in the streets.
Photos: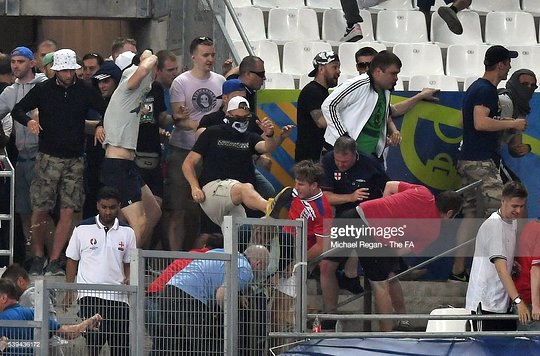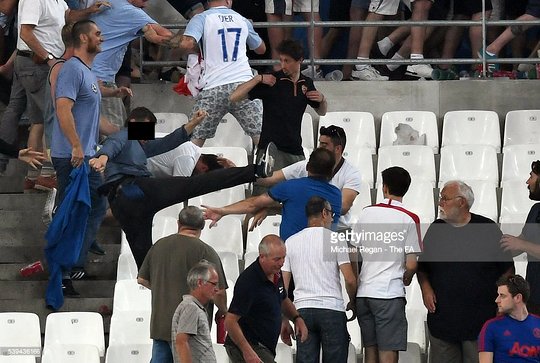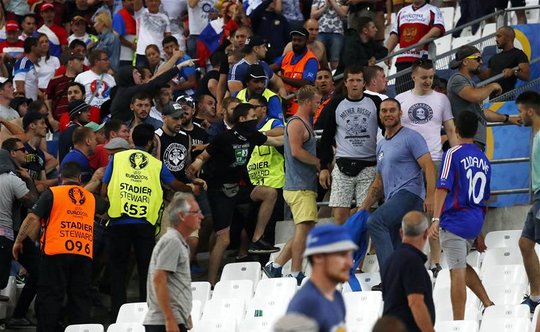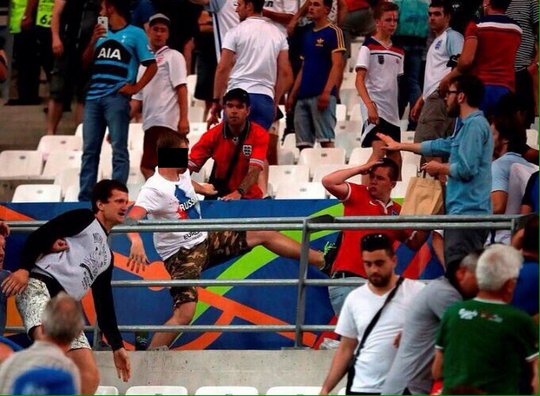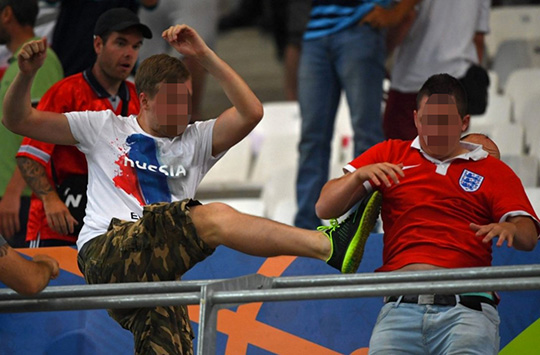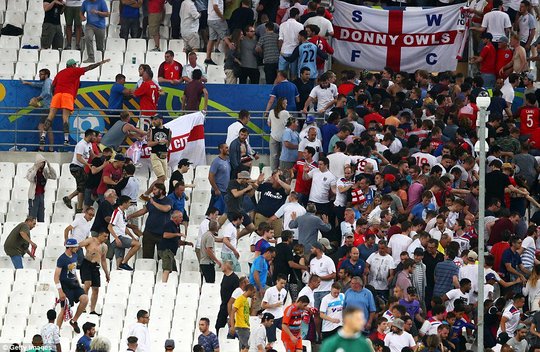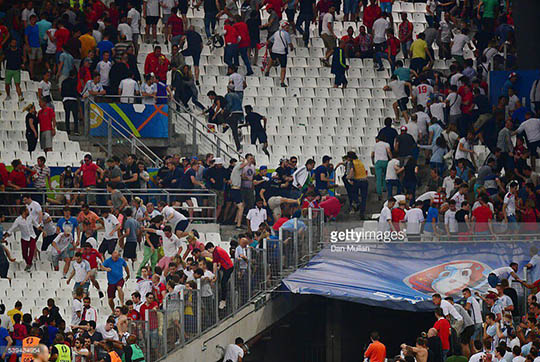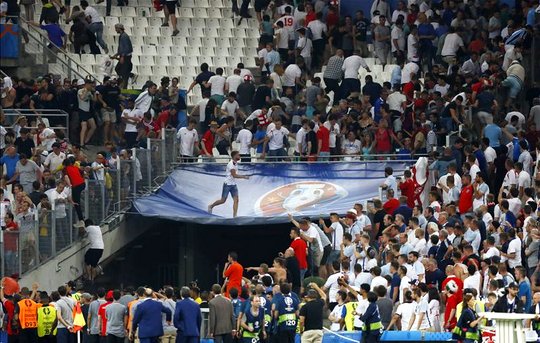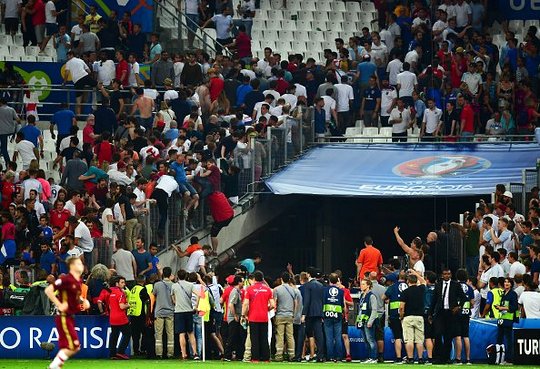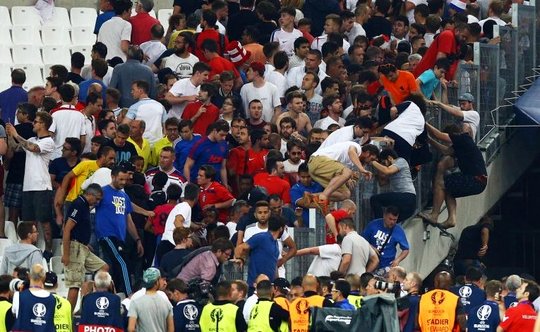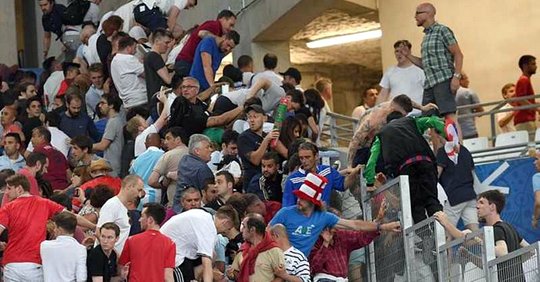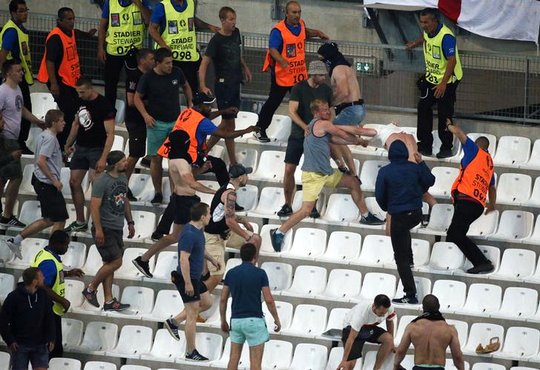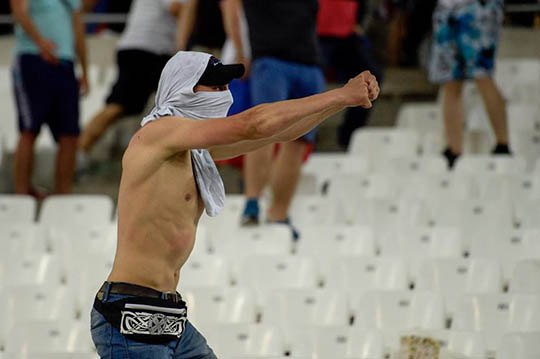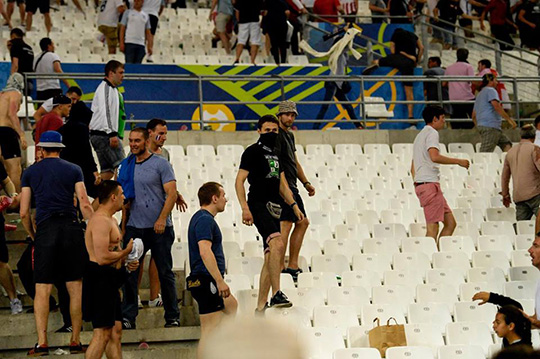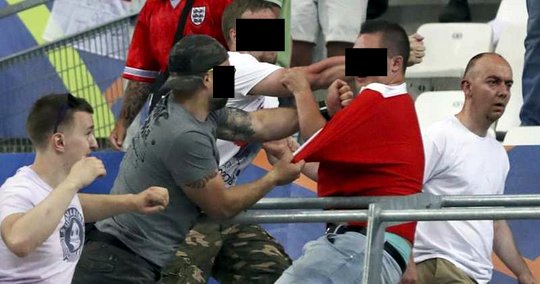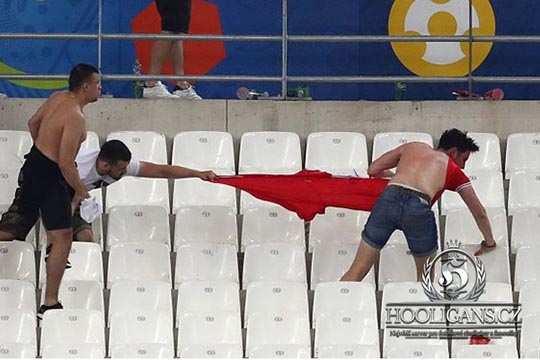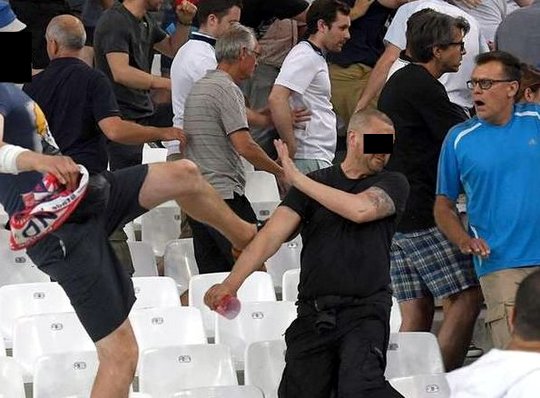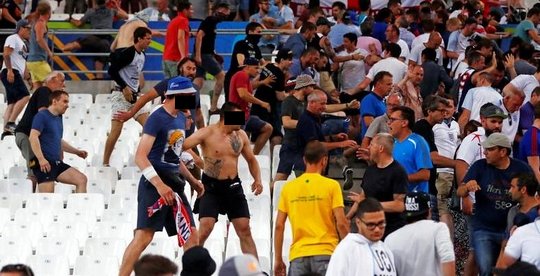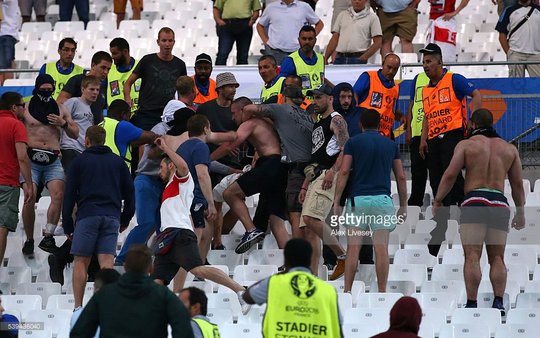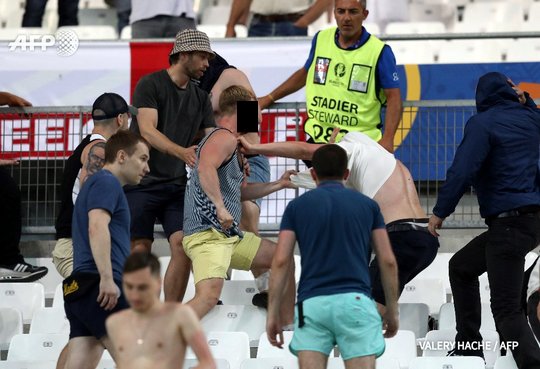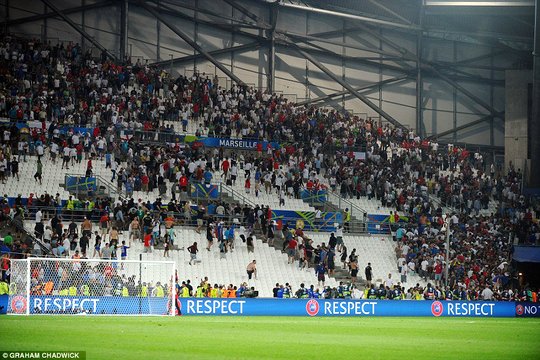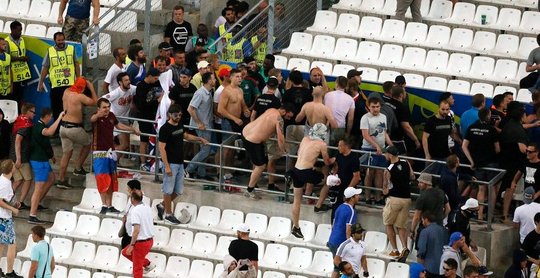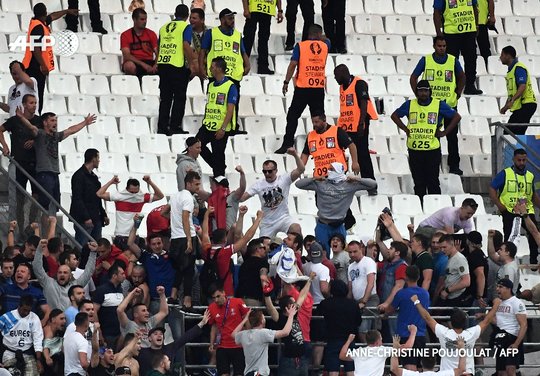 Russians also used pyro at the end of the game.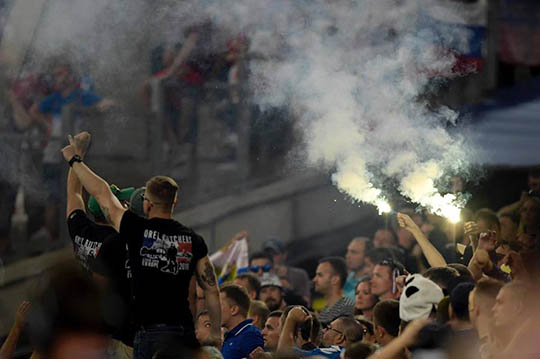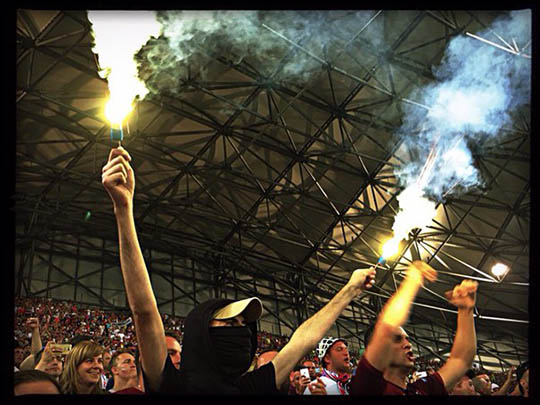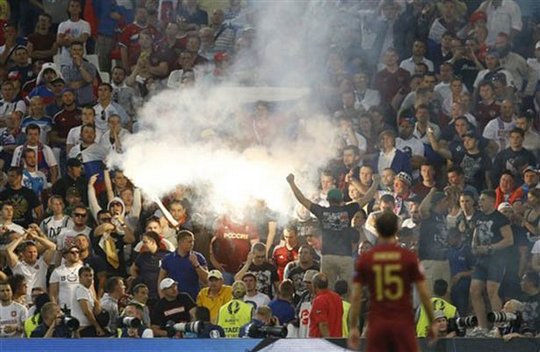 Videos: