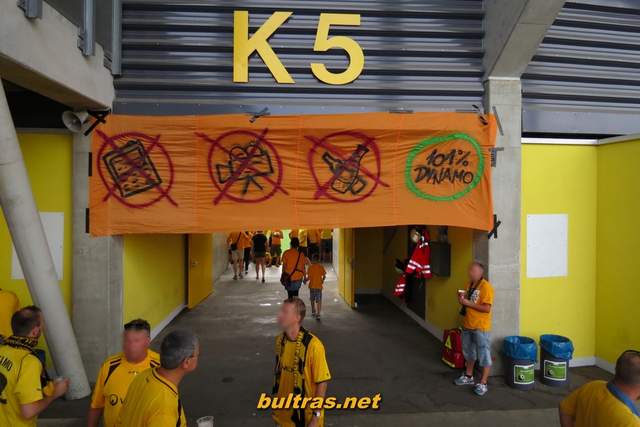 Germany: Yellow victory against modern football!
First round of the German cup and Dynamo Dresden (2nd division this season) faced Red Bull Leipzig, who have just been promoted to Bundesliga with money from Red Bull.
All Dynamo fans wore yellow shirts for this match, they had also prepared a huge number of protest banners against the modern club RB Leipzig. But what go the headlines is probably one bull head which was thrown towards the pitch in protest against Red Bull.
In the end Dynamo Dresden fans could celebrate with their players, after a 5-4 victory on penalties!
Photos: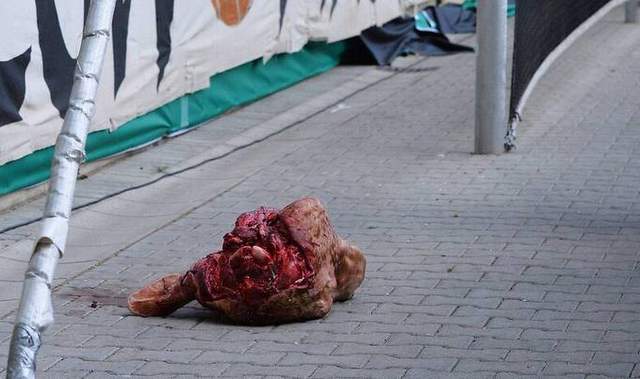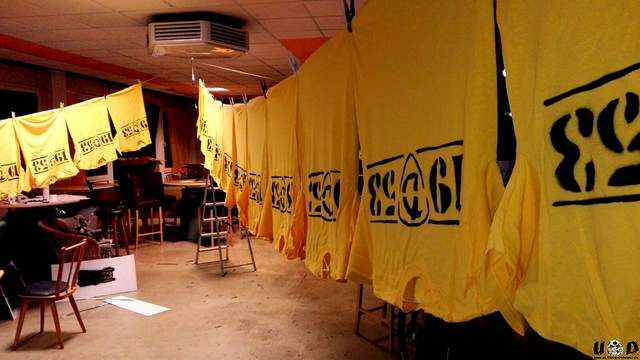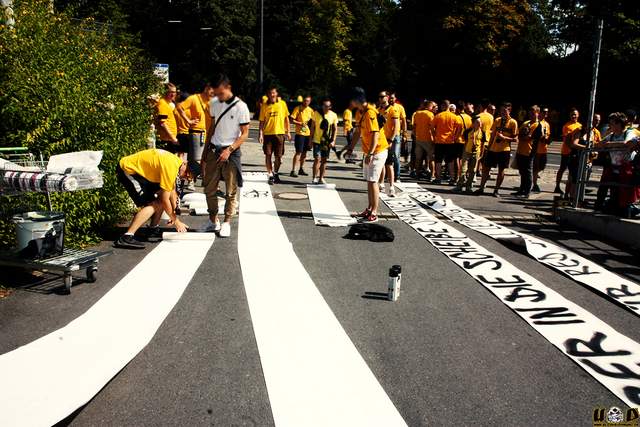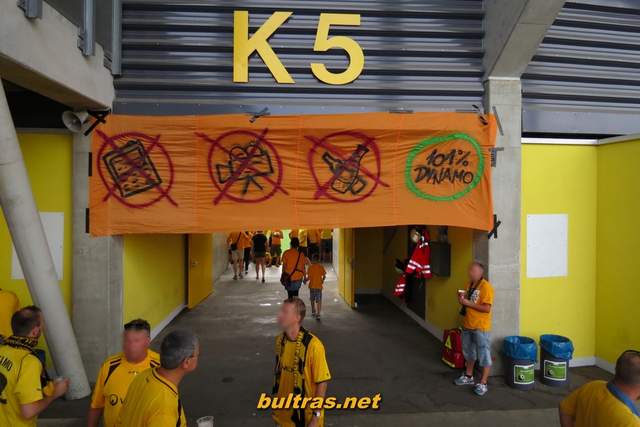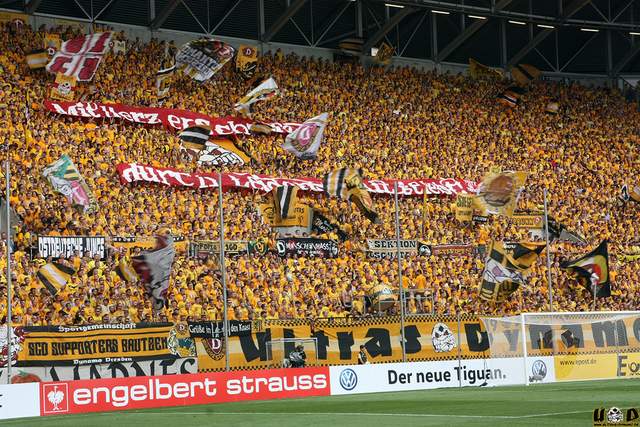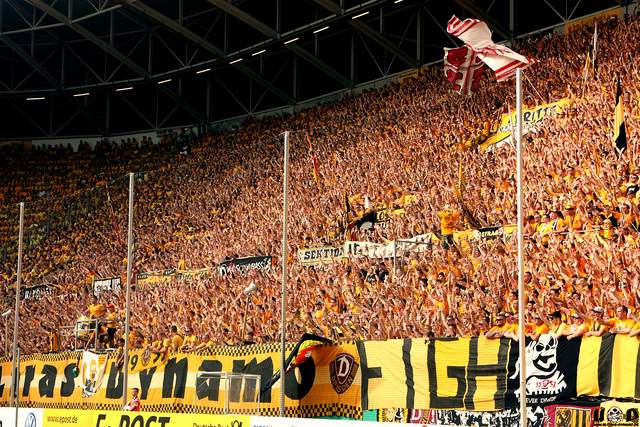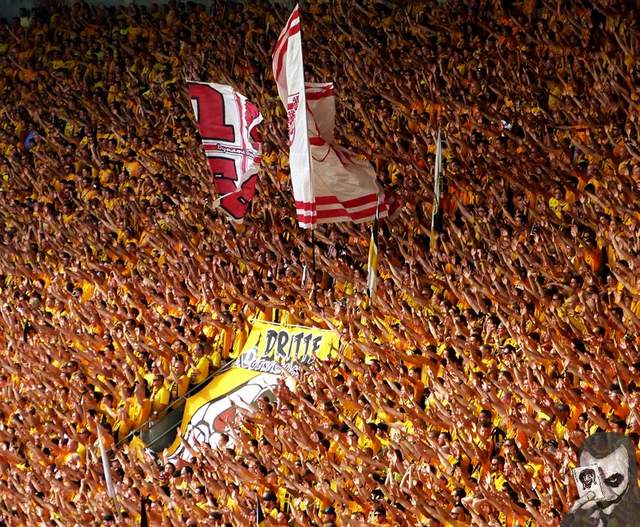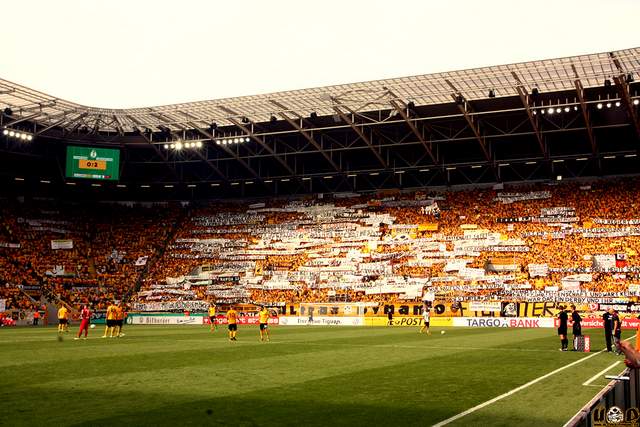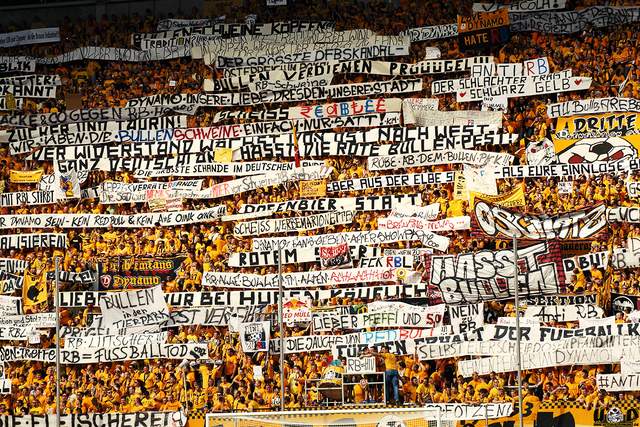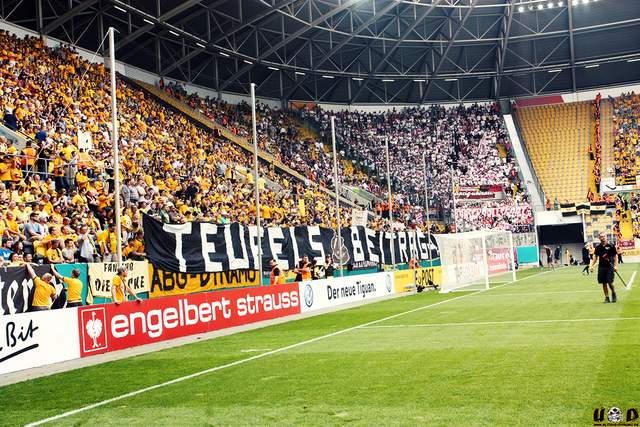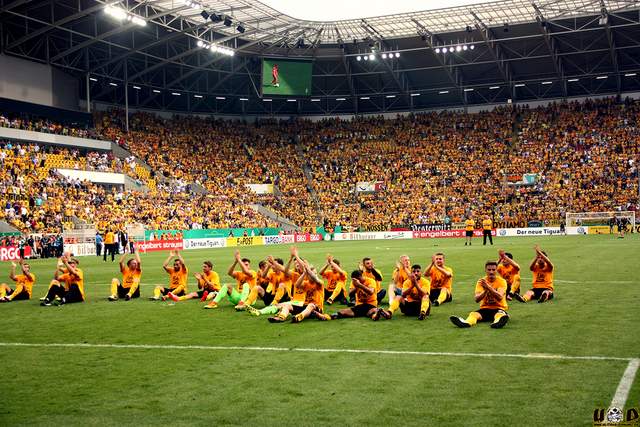 VIDEOS:
Source: www.ultras-dynamo.de