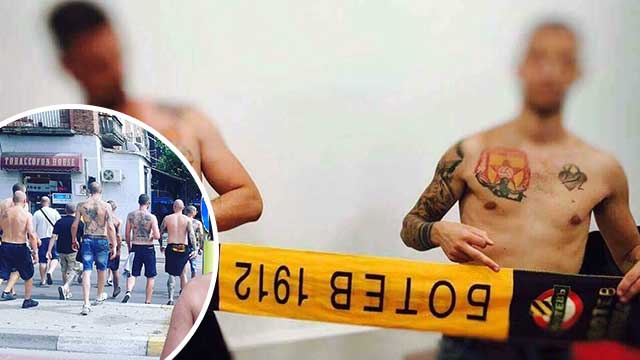 Balkan derby in 1st round of EL
The new season of Europa League started and the 1st Qualifying Round came with a Balkan derby between Partizani Tirana (Albania) and Botev Plovdiv (Bulgaria).
Two buses and few cars were on their way to Tirana, when the first troubles started. Near Kumanovo town in the Republic of Macedonia, heavy armed police stopped one of the buses with Botev fans and held them for more than 3 hours because fans made some graffiti and tags "Bulgaria". To 4 people were given fines 200eur. (later that group was held on the Albanian border and didn't made the game).
The other group of Botev fans in Ohrid on their way to Albania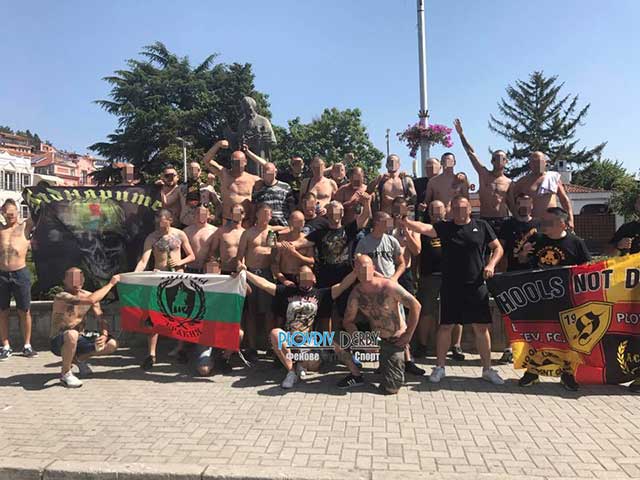 Same group made it into Tirana with no police escort.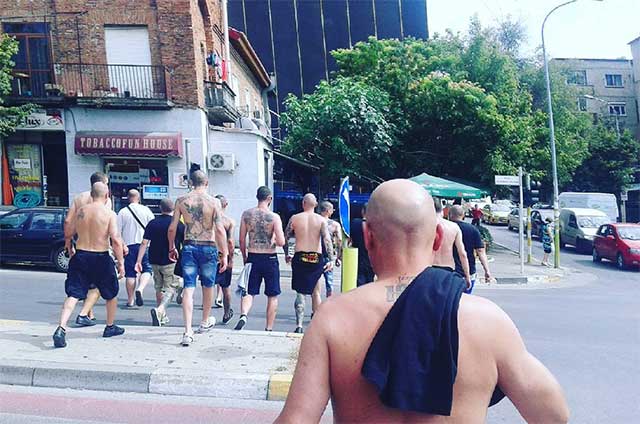 Some hours before the game, a group of about 150 Ultras Guerrils (Partizani Tirana) attacked the group of 50-60 Botev fans who at the time were drinking in a pub not far away from the stadium. By what we were told and what is visible on the videos, no injuries done, police took fast action.
Partiznai fans marching moments before their attack on Botev.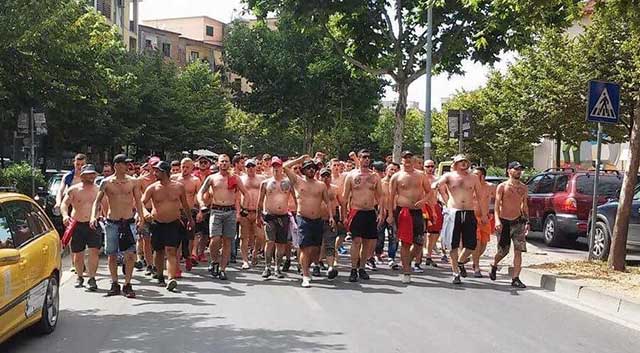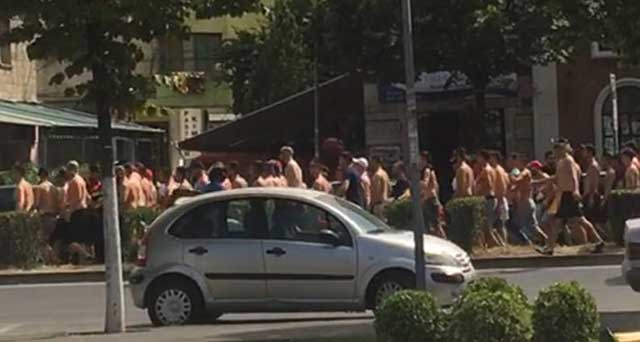 Video:
Partizani on the right side, Botev at the left corner:
Another view from Partizani pov:
Partizani during the game: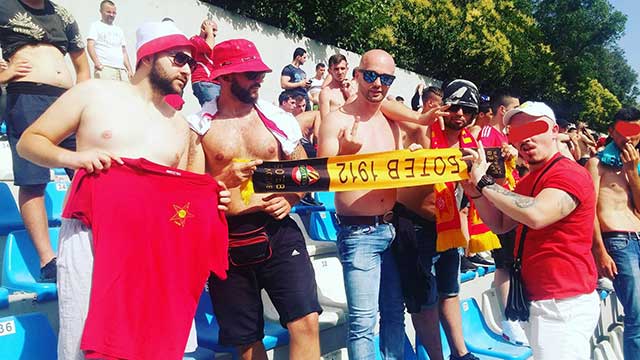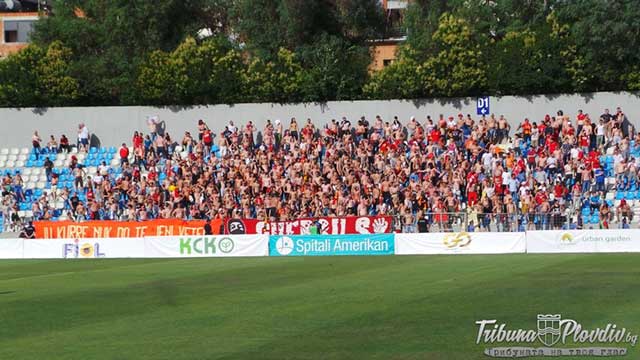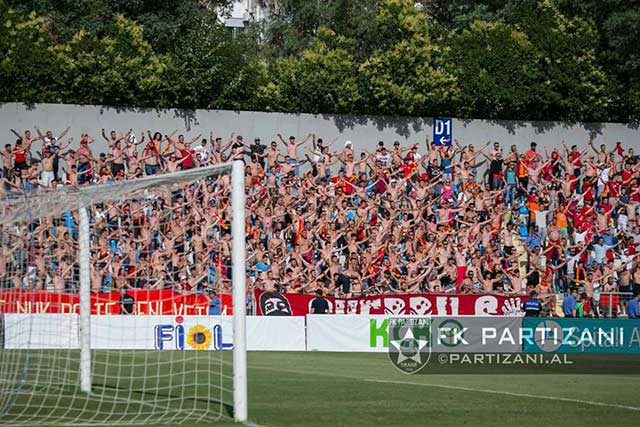 Botev Plovdiv during the game: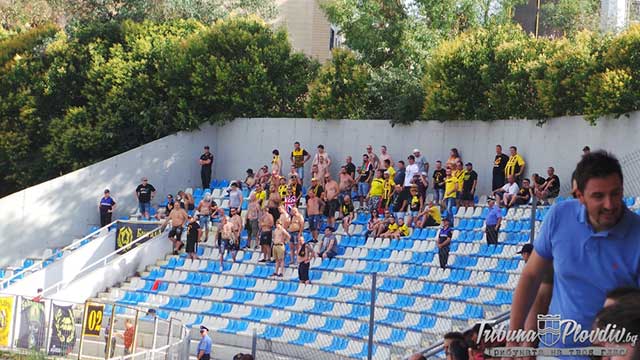 The other group of Botev fans that was held in Macedonia, was later stopped on the Albanian border and was not allowed to continue to Tirana, they missed the game.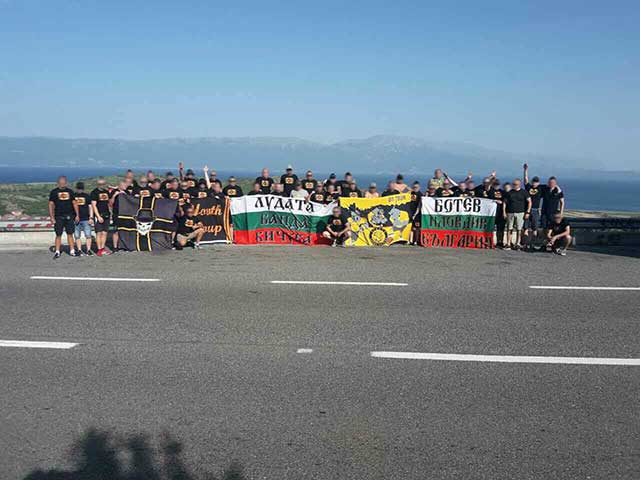 Botev won the game 3:1. After the game Ultras Guerrils (Partizani) offered 20vs.20 clean hands fight to Botev Plovdiv fans, but later canceled the fight offer.
The 2nd Leg in Bulgaria will be played in the seaside town of Burgas, because Botev is still building their stadium, and their training ground is too small.