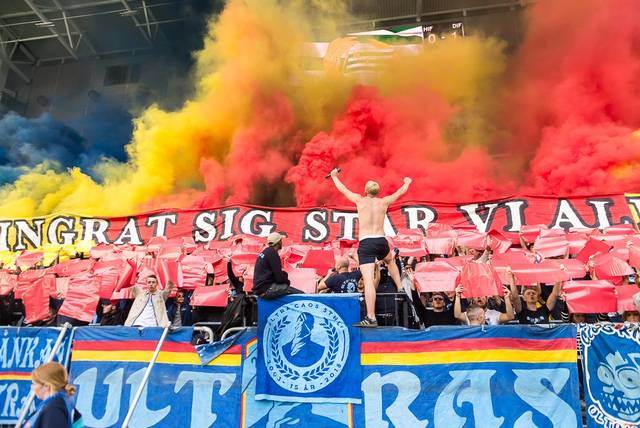 Sweden: Interesting derby at Stockholm.
Game was delayed 30 min when DIF hools throw a flare into Hammarby longside sitting place.
Hammarby tifo before the game and a halftime pyro show with protest banner against the treatment of fans by the police.
Djurgården fans had great choreo at match opening and another one at start of 2nd halftime with much pyro. Also they made one tifo to mock Hammarby fans (explanation on last photo).
Hammarby: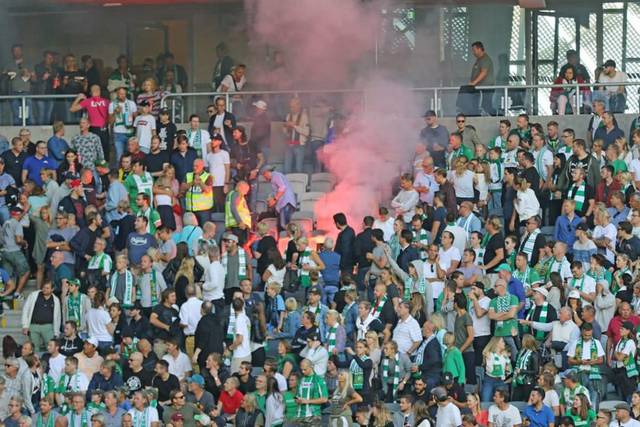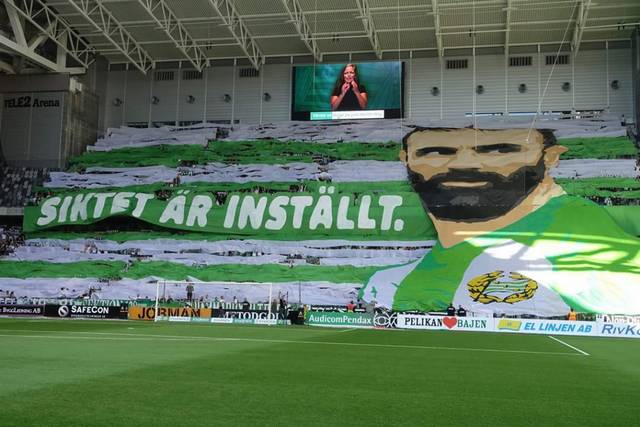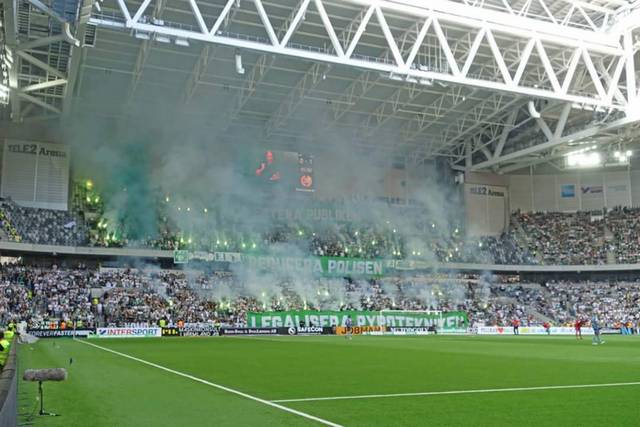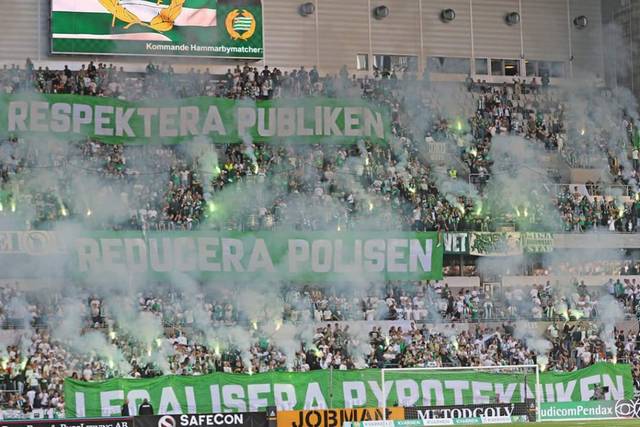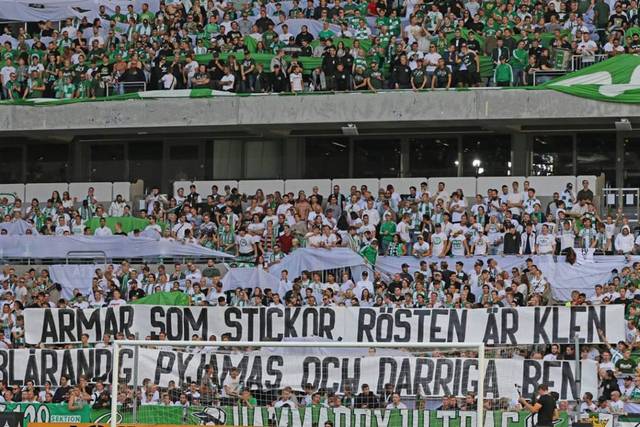 DIF:

"The canons at Djurgården stands pointing at Söder(malm)"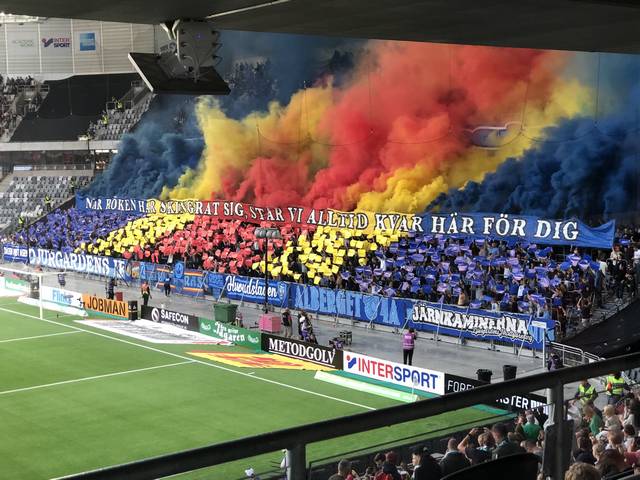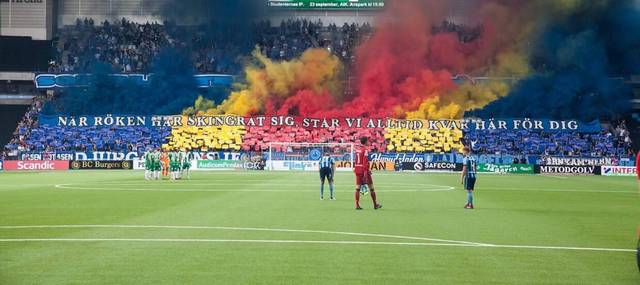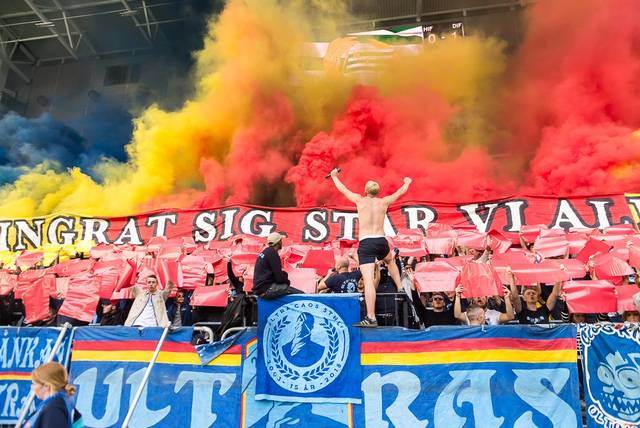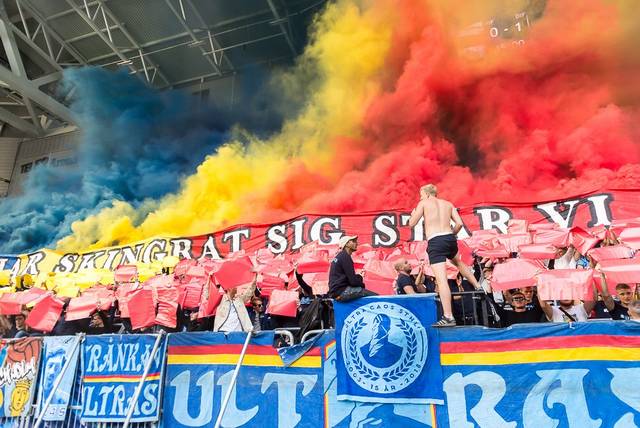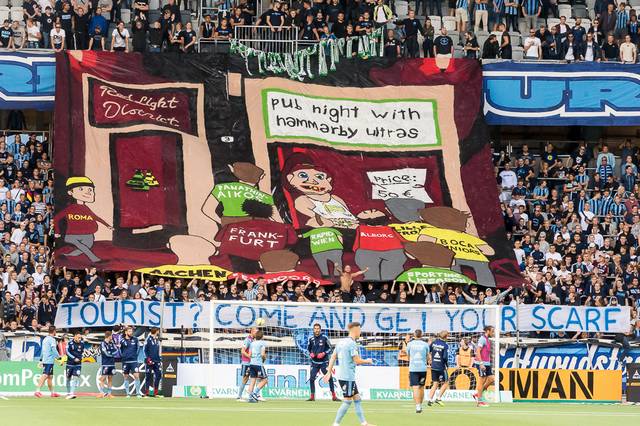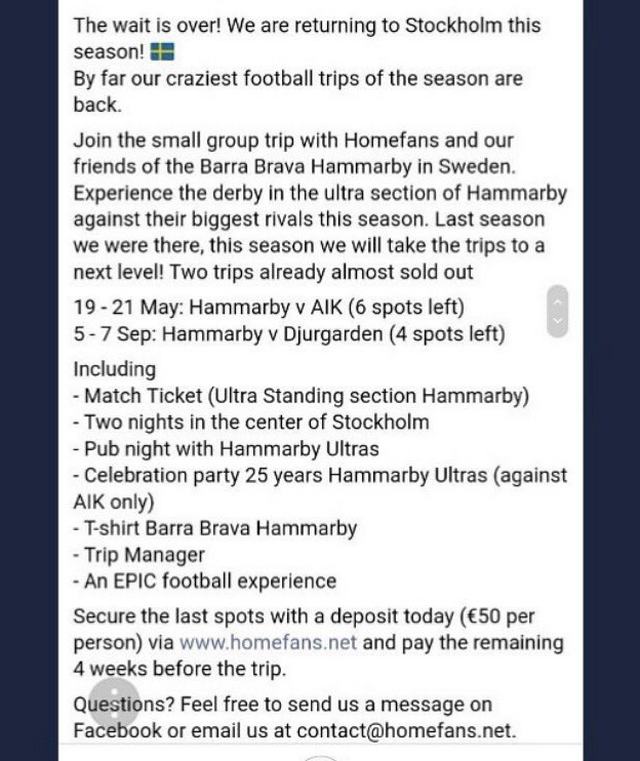 VIDEO: