Nice pyro at Norwegian derby.
Nice pyro at Norwegian derby.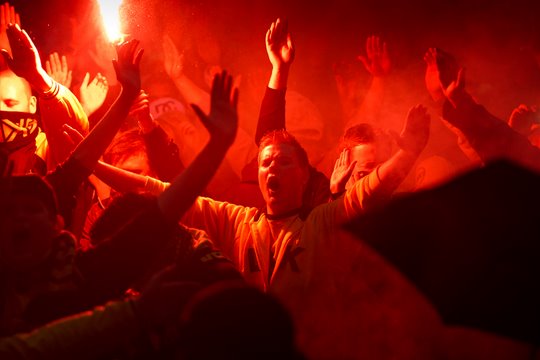 Saturday before the derby Lillestrøm fans supported their players with pyro and songs during the last training before the derby. At Sunday a big group walked together in corteo to the Stadium. Again lot of pyro, which they also continued to use inside Stadium when match started.
Around 1500 Vålerenga supporters took the short trip from Oslo to Lillestrøm to support their team in "The derby of Norway". Police stopped a big group of supporters before they reached Lillestrøm. To avoid contact with other groups police followed them all the way to Stadium.
Photos & Videos:
Lillestrøm training: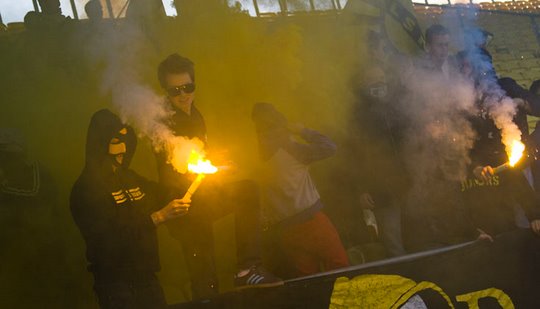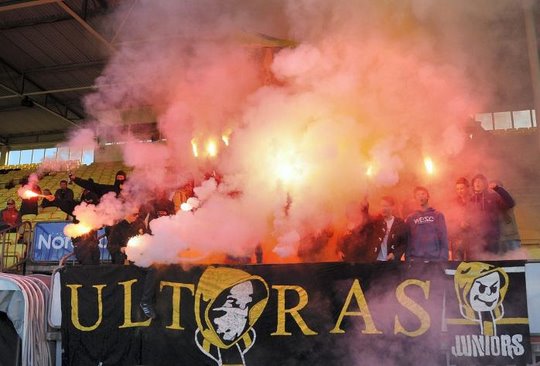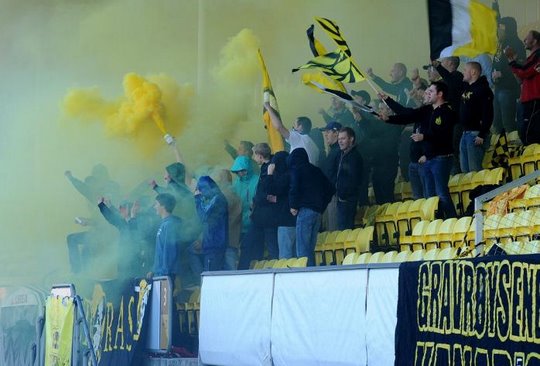 Lillestrøm walk to Stadium: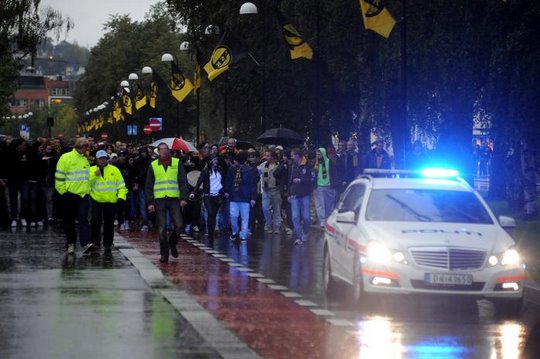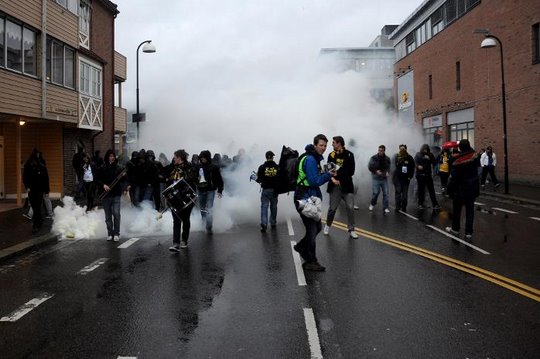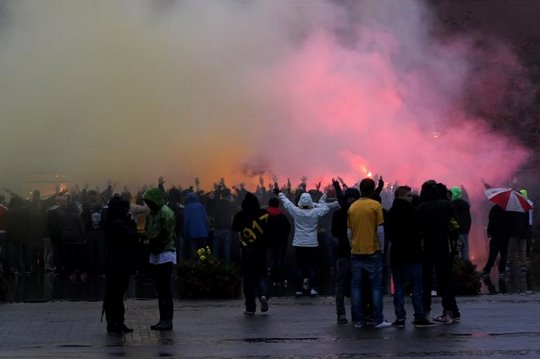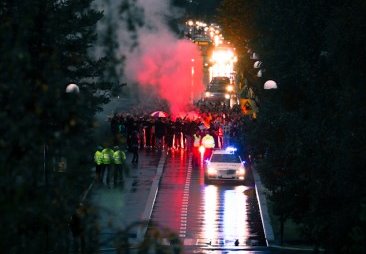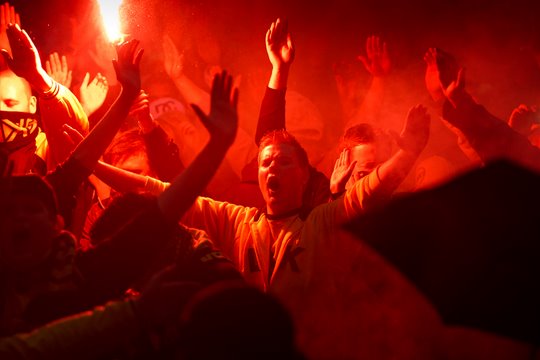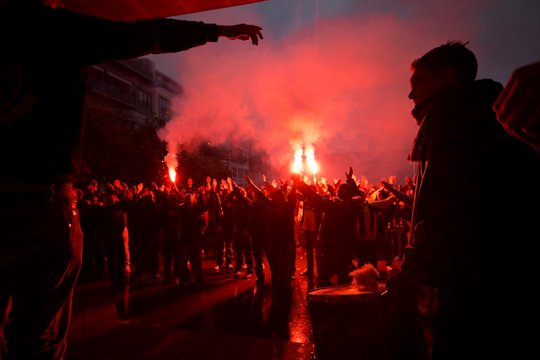 Group from Vålerenga walking to Stadium: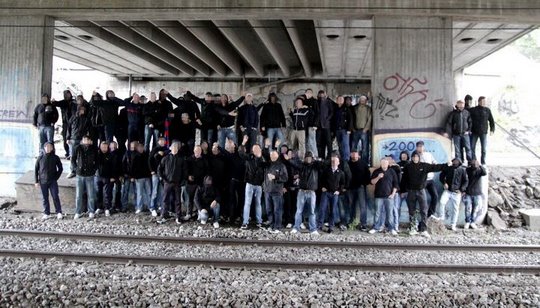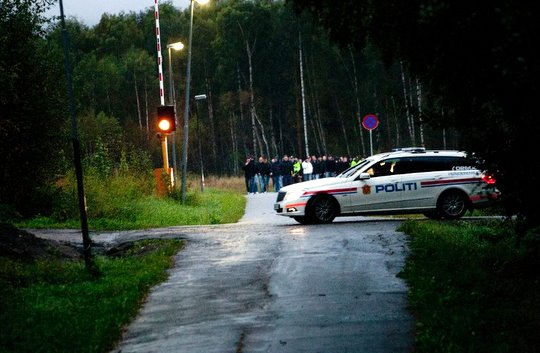 The match:
Lillestrøm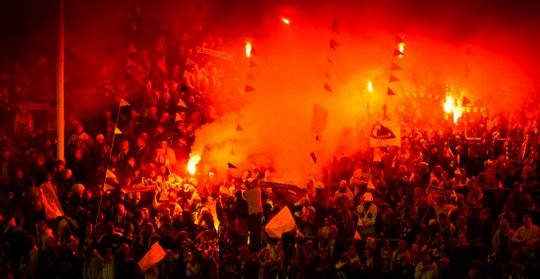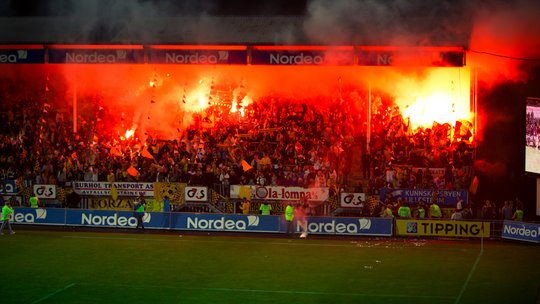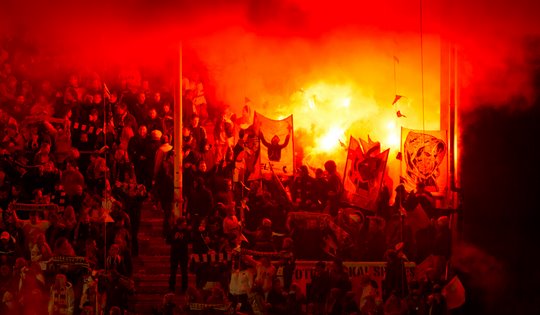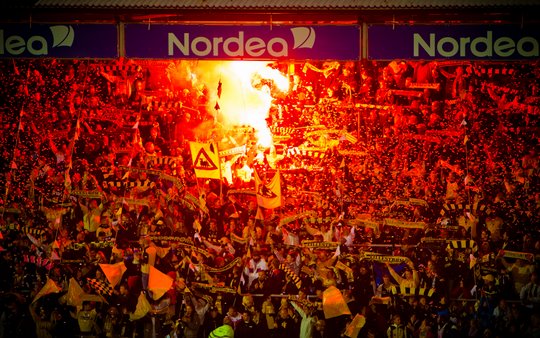 Vålerenga: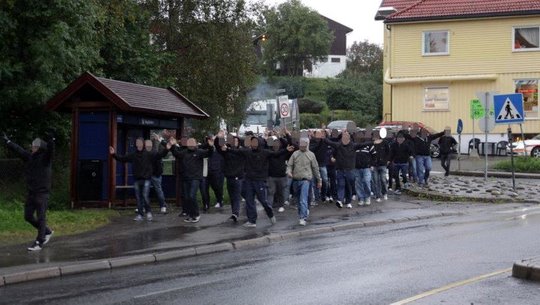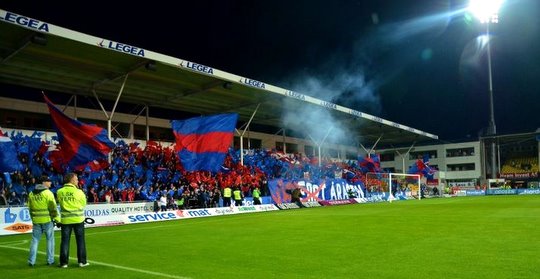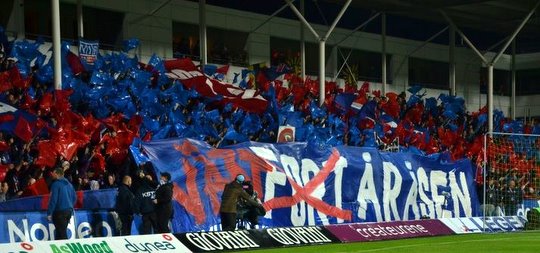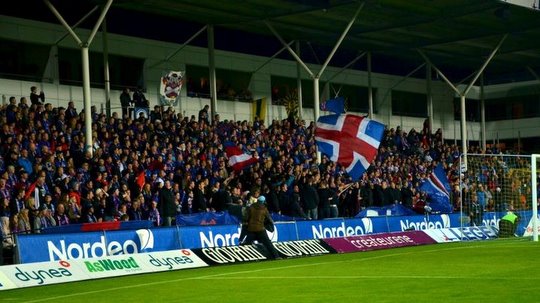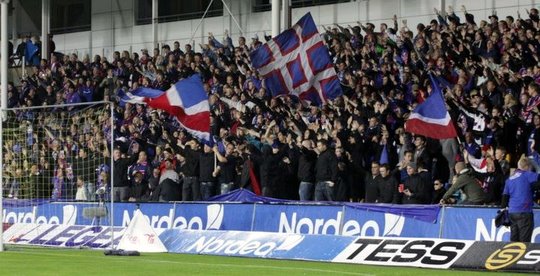 "Our Åråsen" (Stadium name)
Source: www.rb.no & www.sebastianramsland.com