Advanced card display by fans of Anorthosis (Cyprus)
Advanced card display by fans of Anorthosis (Cyprus)
The group MAXHTEC (meaning Fighters in Greek) prepared a Tifo for the derby against Omonia. It was a 4 part choreography made by 240 wood pieces, which all together made an image!
They started the show with two banners in front of their curva: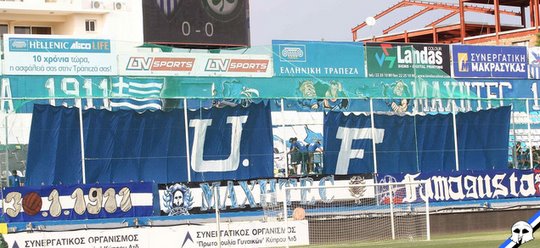 First card display show a fan, which symbolize their life, having a journey around the world for their team.
("ALL OUR LIFE A CHORTEO")

The second display show a fan holding a scarf with MAXHTEC on it and other fans around him with hands in the sky!
("IN TERRACES AND STADIUMS FAR AWAY")

Third display is their fan club in Famagusta, as they are refuges in their country and had to leave their homes.
(" WITH HIGH VALUES AND IDEALS")

Fourth display is a phoenix holding their logo
("UNTIL WE COME WITH YOU, PHOENIX, UP HIGH")

Movie:
Photos & movie from rest of the match: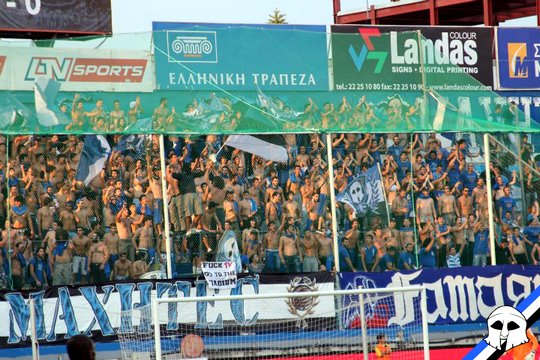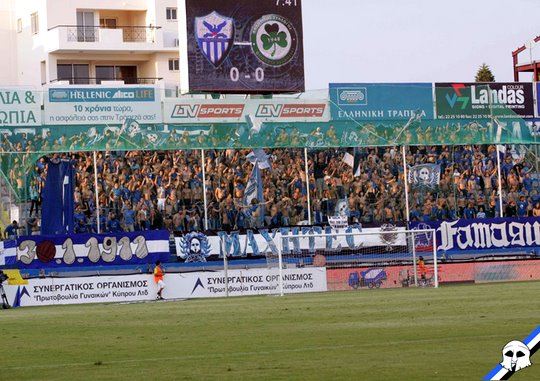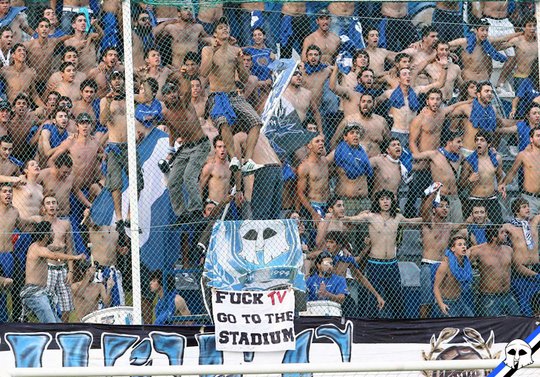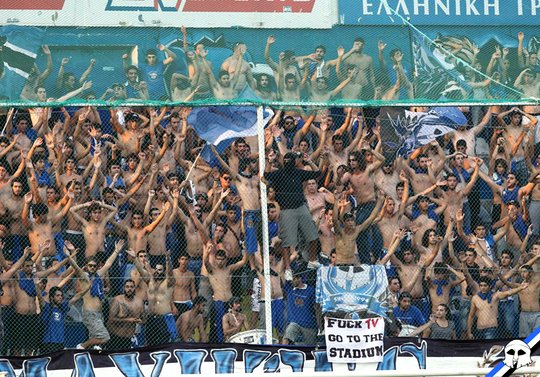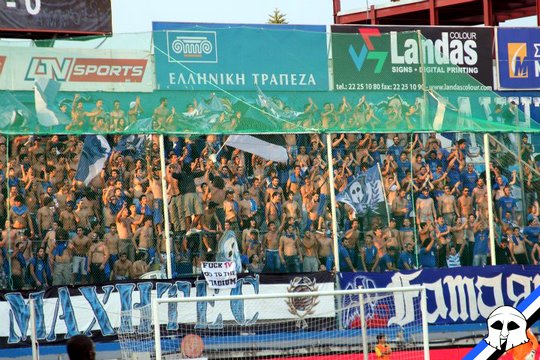 Thanks to our member "-MAXHTEC-" for this article!