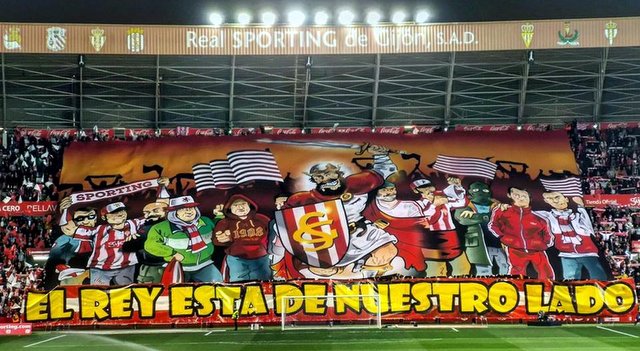 Spain: The Asturian derby!
The famous derby in the Northern part of Spain, between the two biggest clubs from Austurias, took place Saturday night.
Massive choreography by the home fans. Fans of Real Oviedo acuse their rivals from Sporting Gijón of having bought a finished painted banner for this choreography.
Attendance: 26 748.
Distance: 30 km.
League: Level 2 of Spanish football.
Sporting Gijón: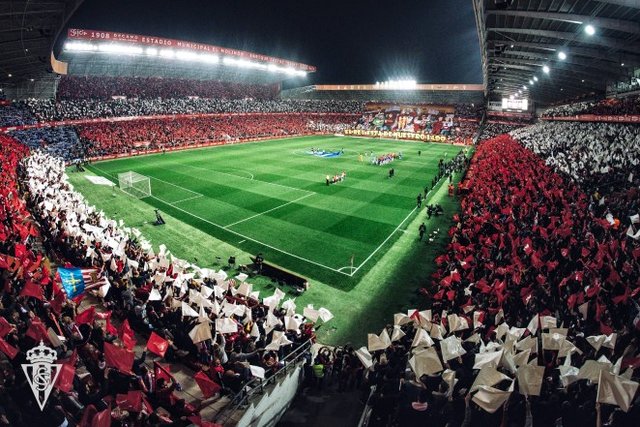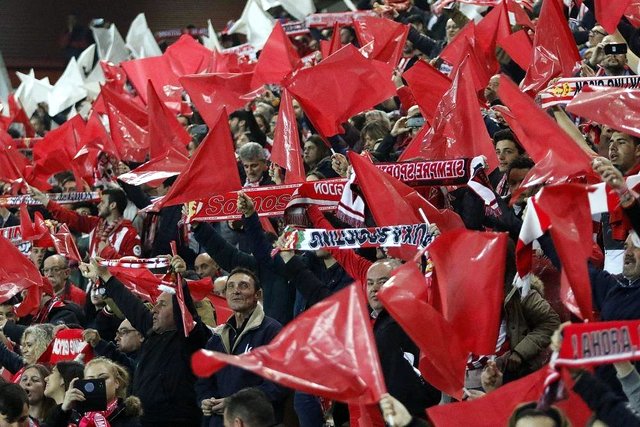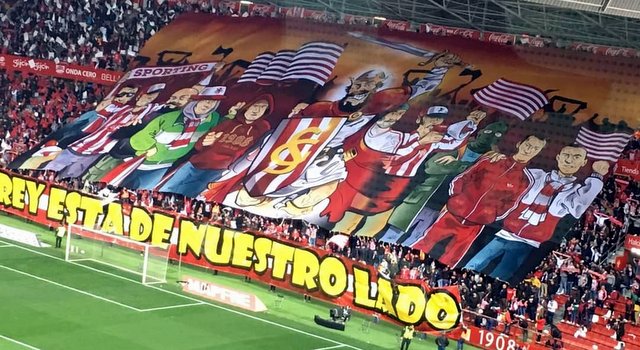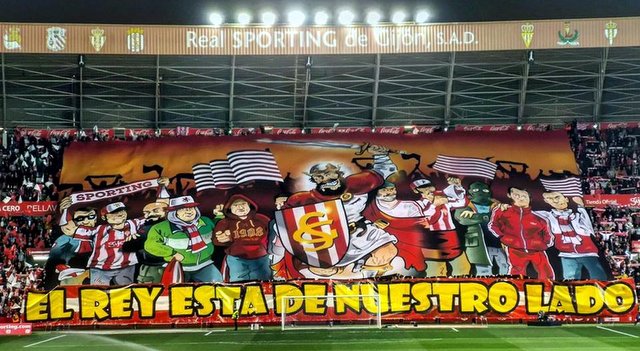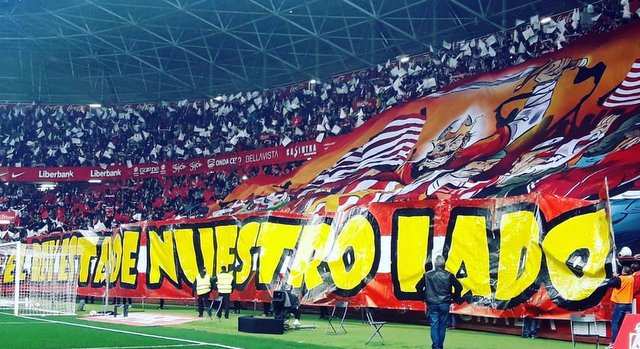 Real Oviedo: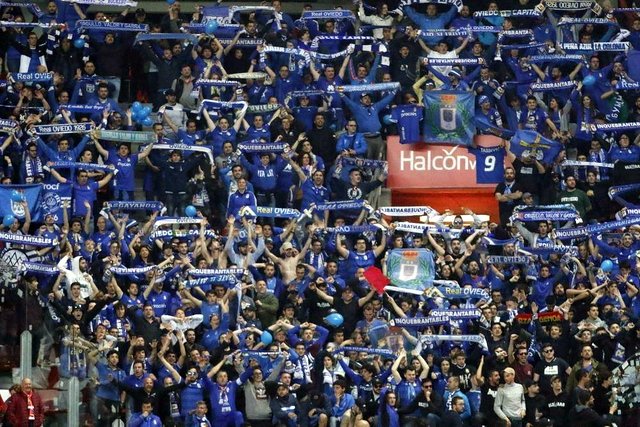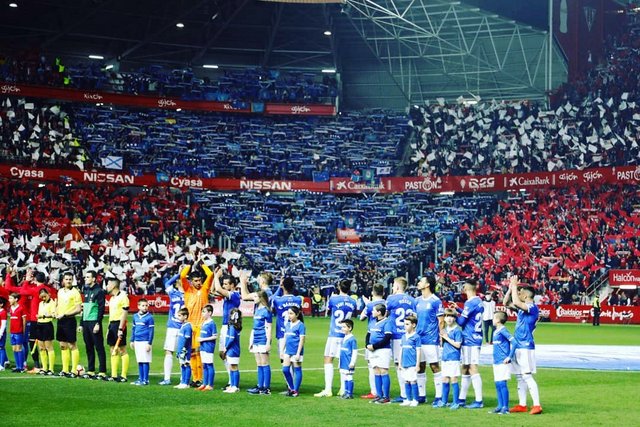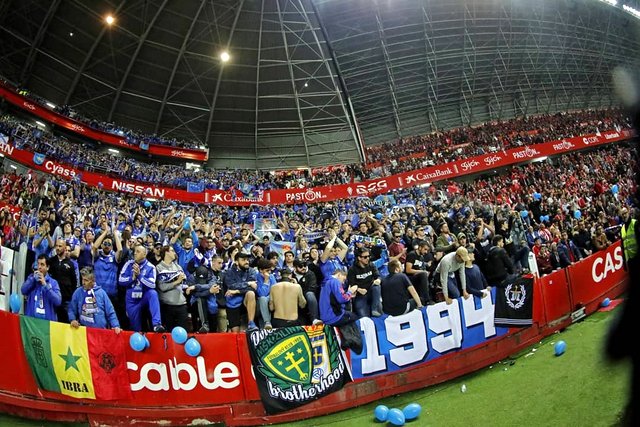 VIDEOS: