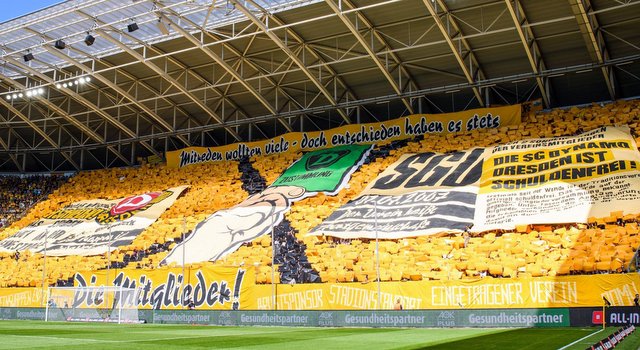 Germany: Big match in 2.Bundesliga.
Dynamo Dresden won 3-0 and took one big step away from the relegation situation in 2.Bundesliga. Köln still got a 6 point lead and is expected to promote directly when the league ends.
Bot set of fans with choreography in the beginning of the match.
Attendance: 30 753.
Distance: 572km.
Photos: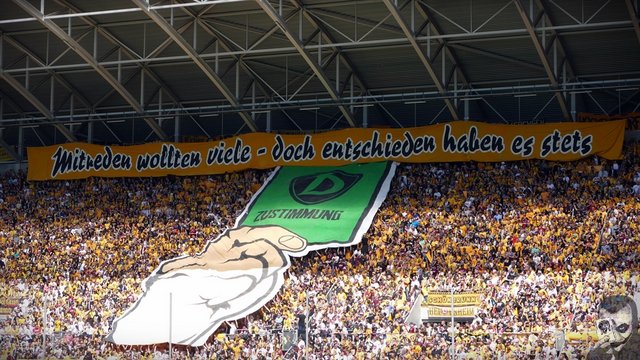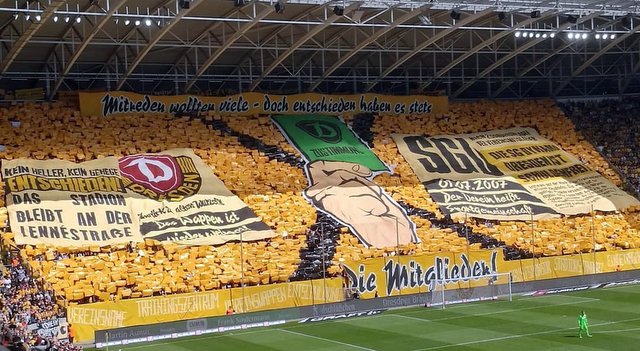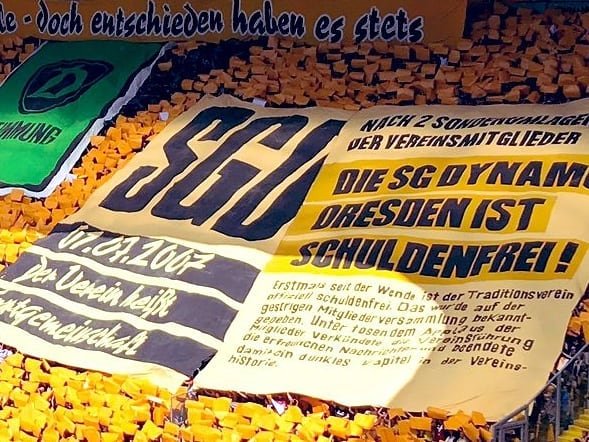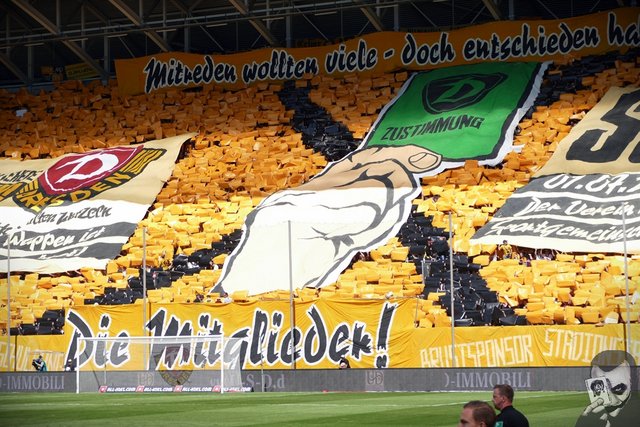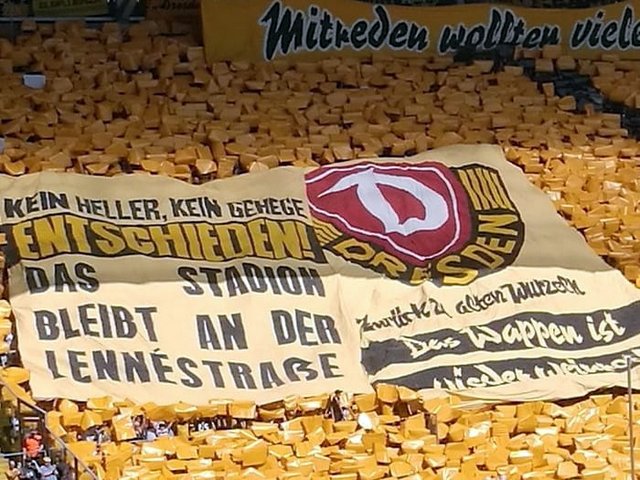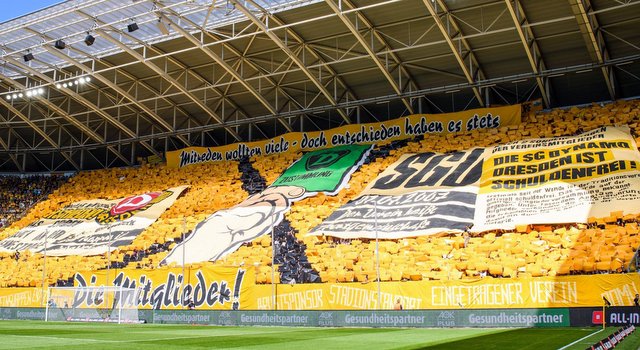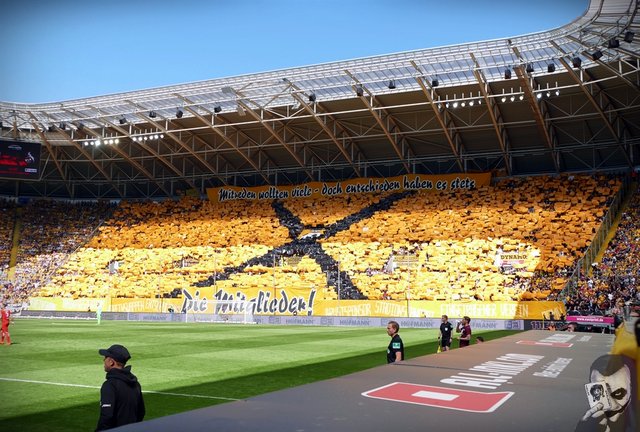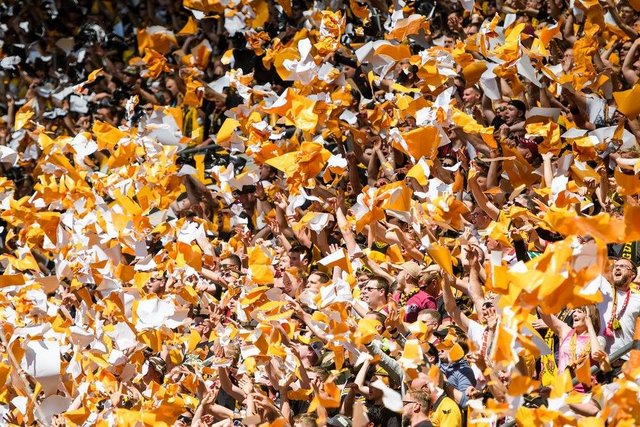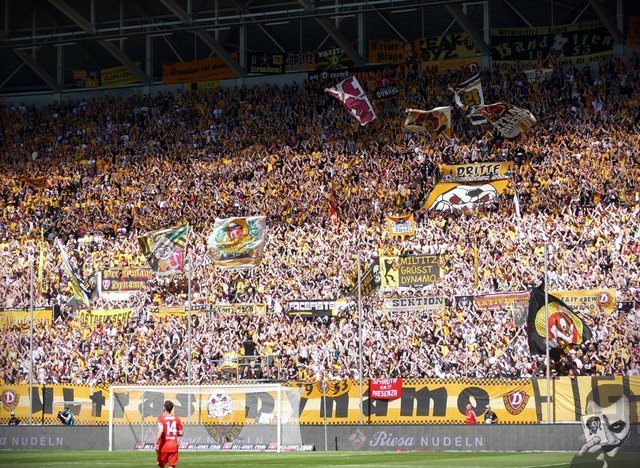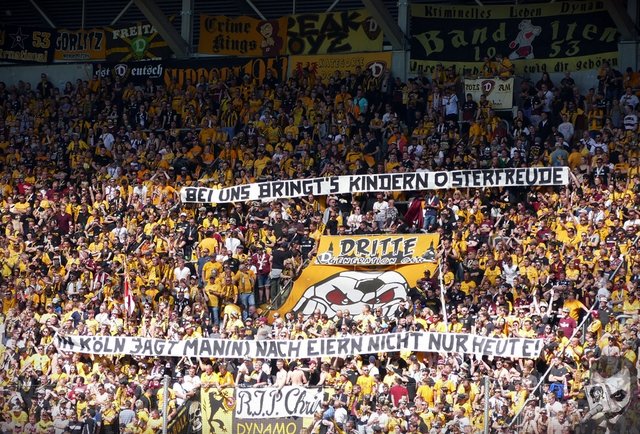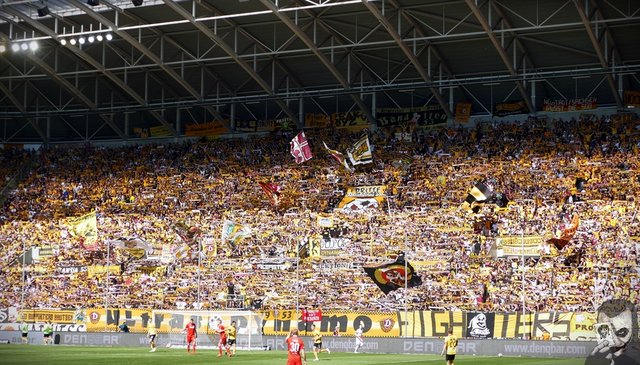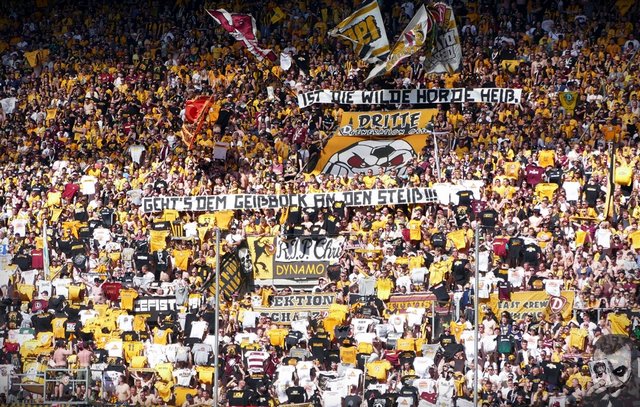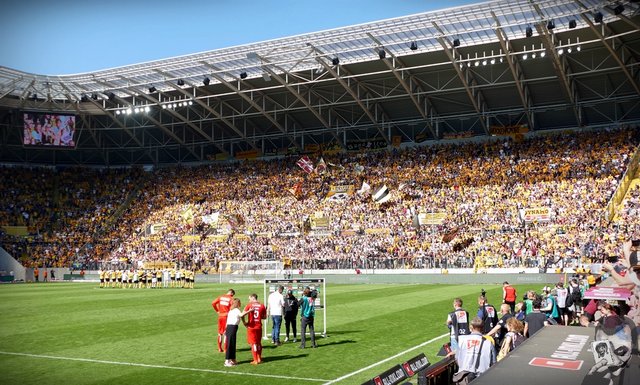 Köln: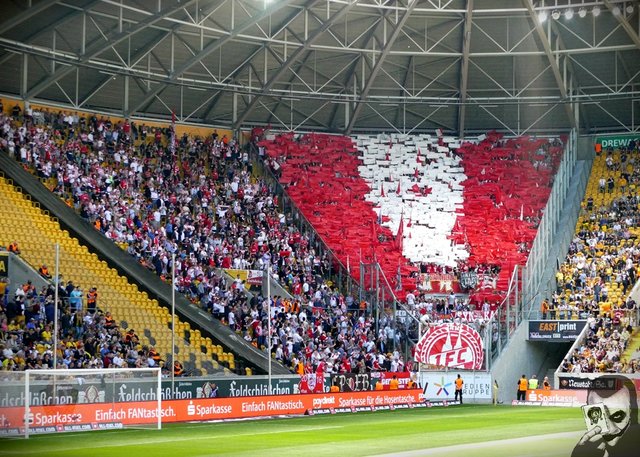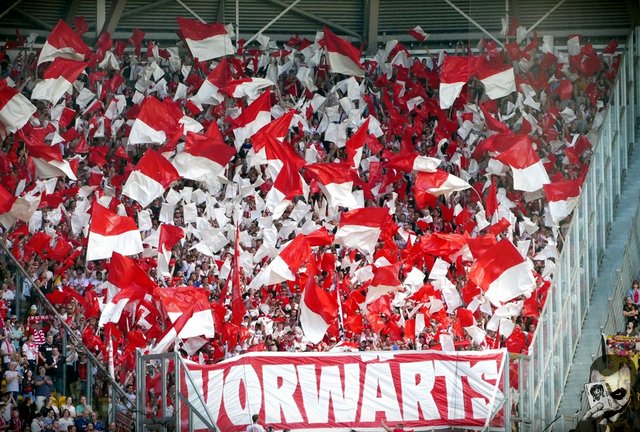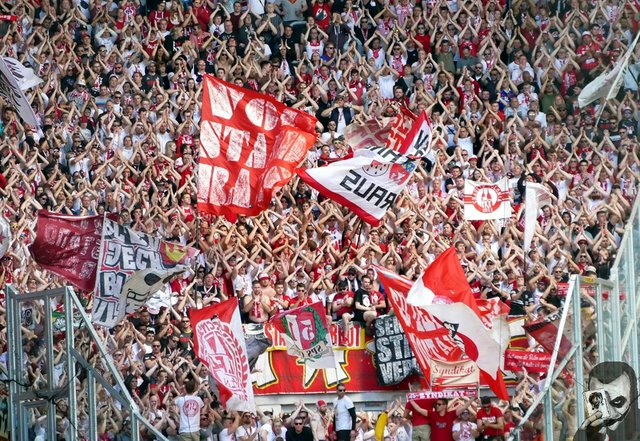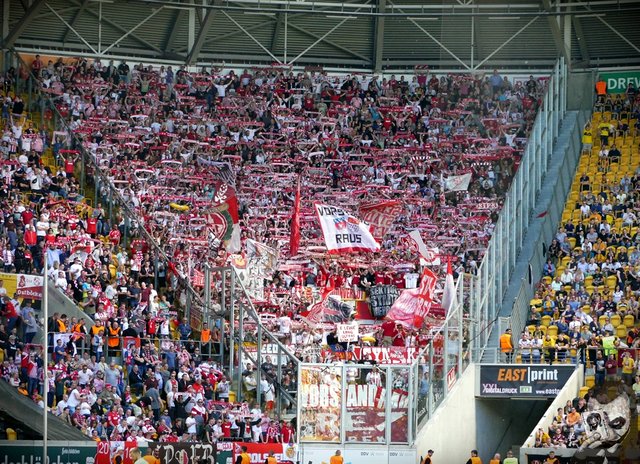 VIDEOS:
Source: jokersradeberg.de