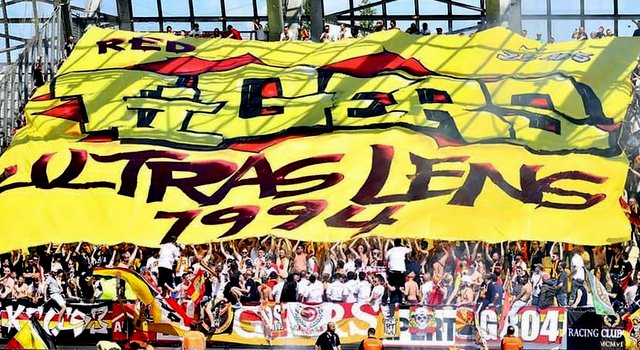 France: Spectacular show on a 770 km away game!
Members of Red Tigers went on a 770 km long trip to Grenoble to celebrate the 25th anniversary of their group.
Several choreo's displayed along with some pyrotechnics.
League: 2nd division.
Attendance: 8820
Photos: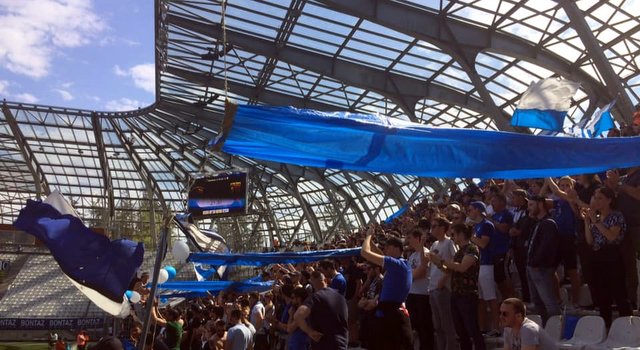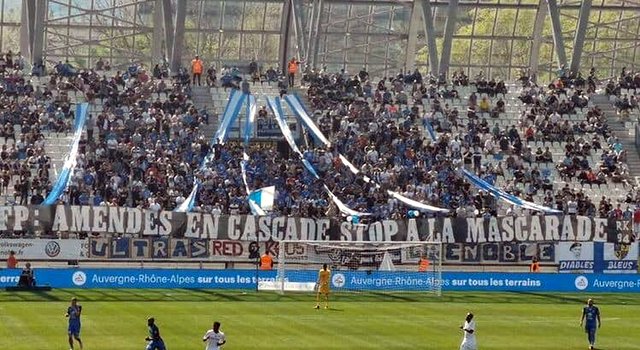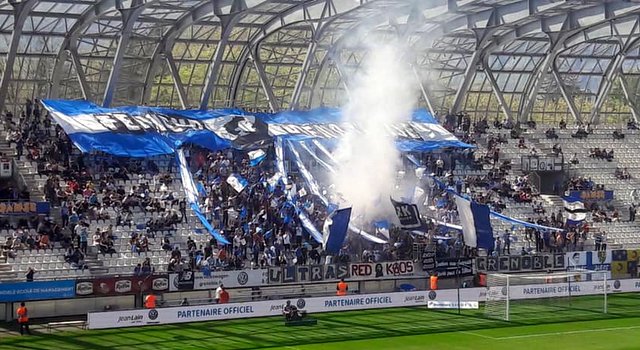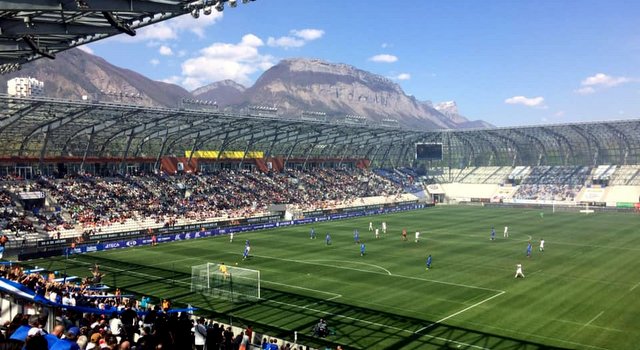 Lens: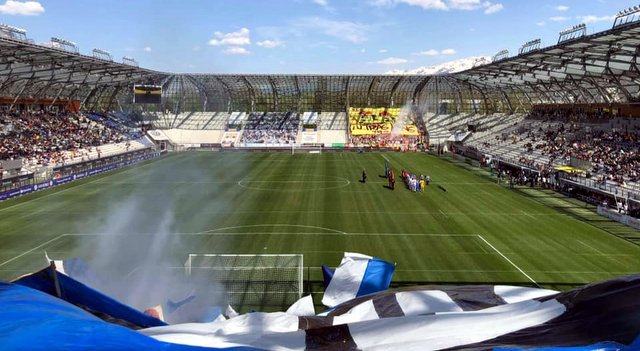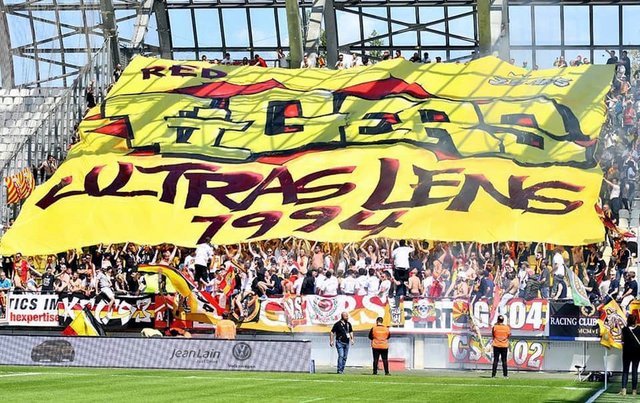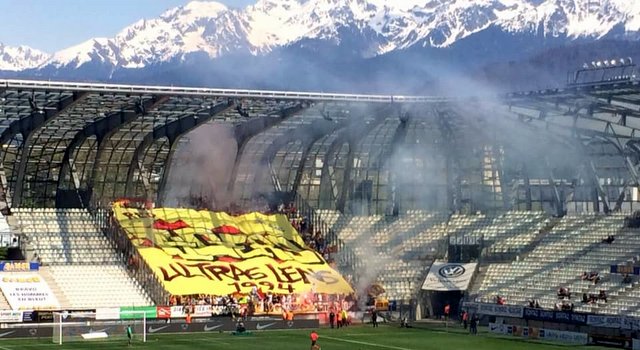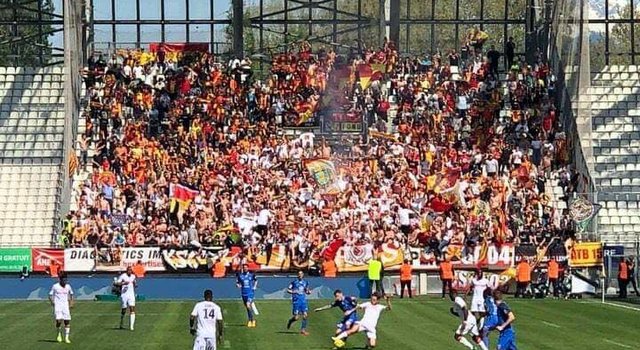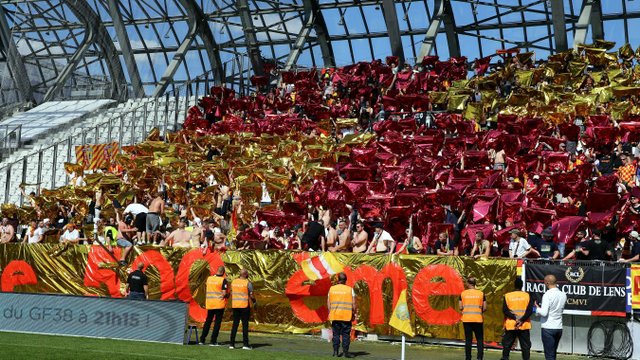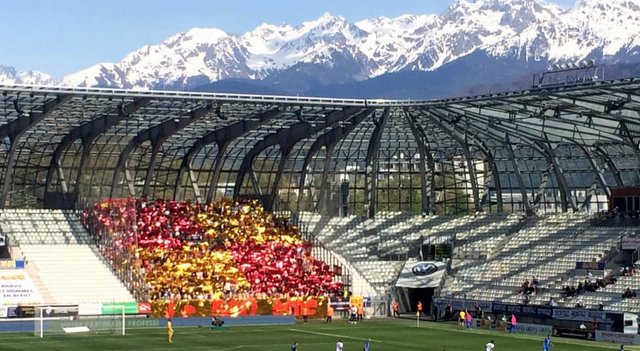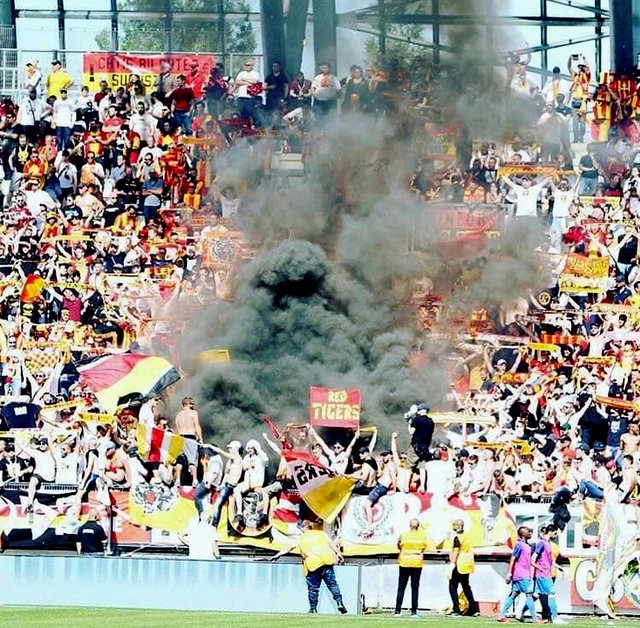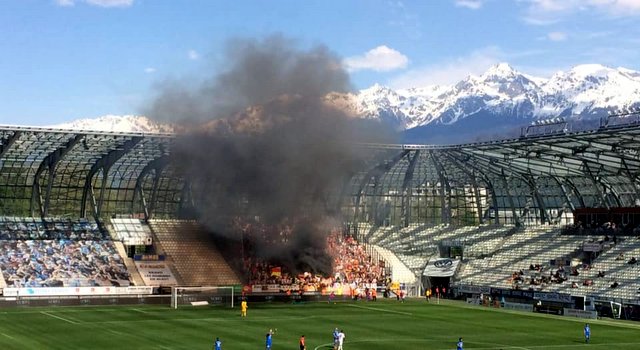 Click here for more news from the French scene!