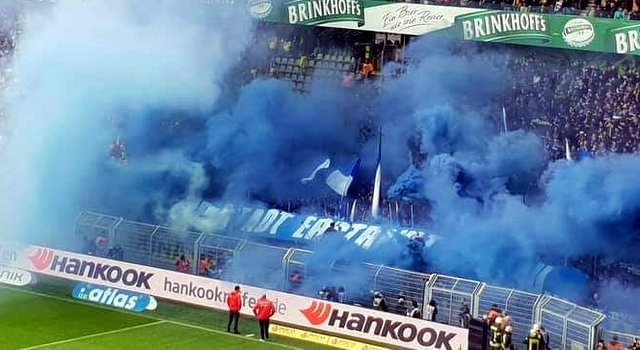 Germany: Smoke and small fight!
The Revierderby between Borussia Dortmund and Schalke 04!
Small fight when a group of Dortmund hooligans reached the away sector. Watch video below.
Surprisingly, it was Shalke 04 (ranked 15th) who won 4-2 in this match against Dortmund (ranked 2nd). Big loss for Dortmund which is just 1 point below Beyern.
In the streets a group of BvB and Köln lads broke into a car and stole a bag from Schalke 04 fans. Unsure if they got any important banners:
Photos: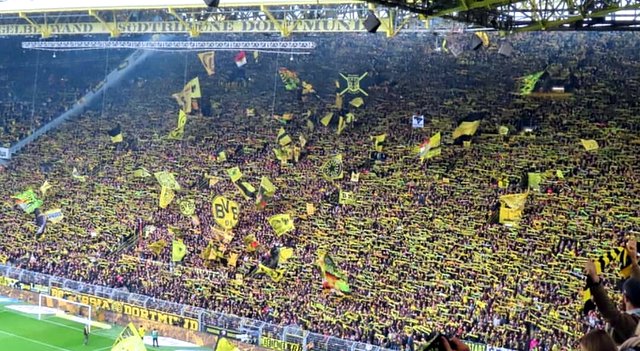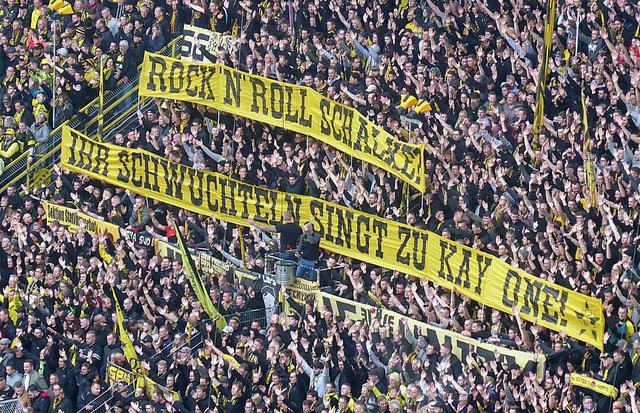 'Rock' N' Roll Schalke? You faggots sing to Kay One!' (Kay One is a gay rapper).
Schalke 04: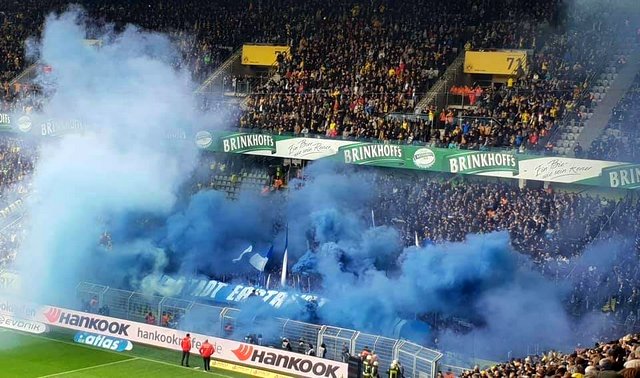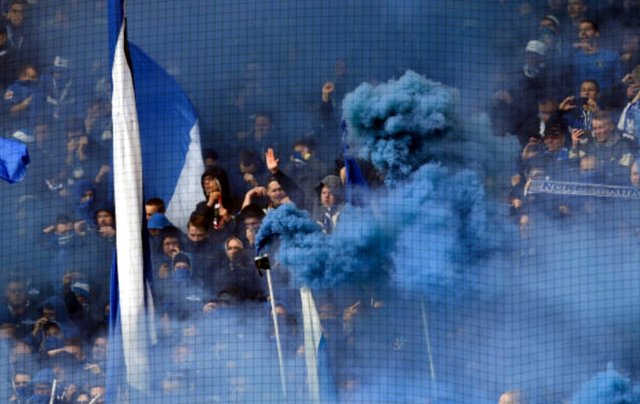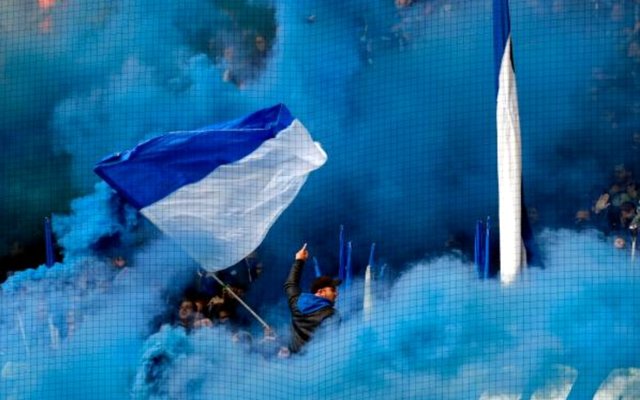 'Another bomb attack idea? - Freedom for Sergej W.!'
(Sergej W. is the guy who attacked the BVB team bus in 2017.)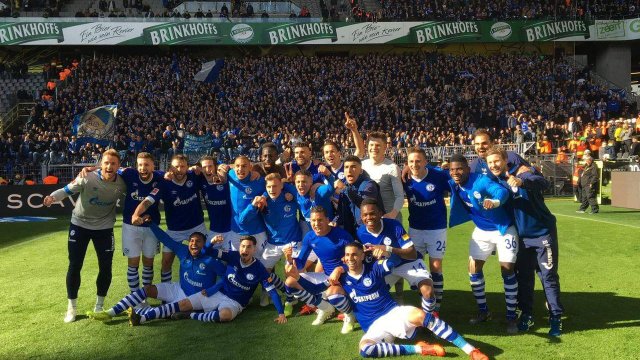 VIDEOS: