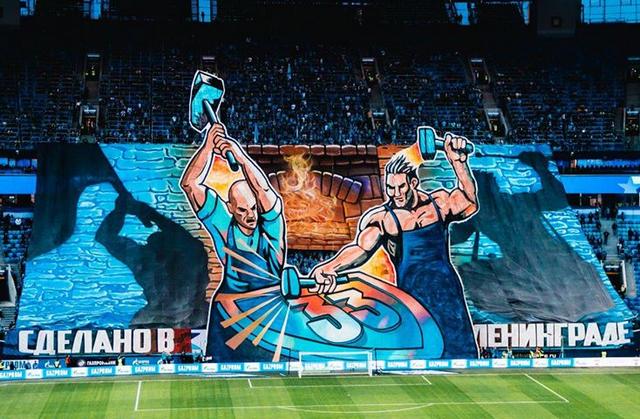 Russia: Great choreo by Zenit fans
Choreo is dedicated to foundation day of Zenit fan movement. 39th anniversary.
Two blacksmiths forge symbolical numbers - 33, which means the section at old Kirov's stadium, where Zenit supporters gathered in 1980.
The banner "Fernando…" was dedicated to former Zenit player, who had passed away several days before.
Zenit won 5:0.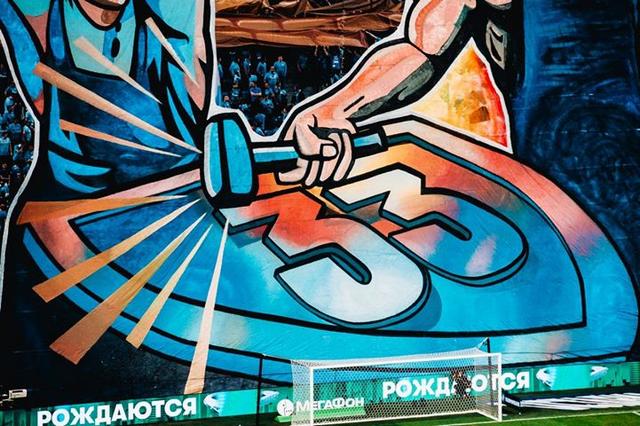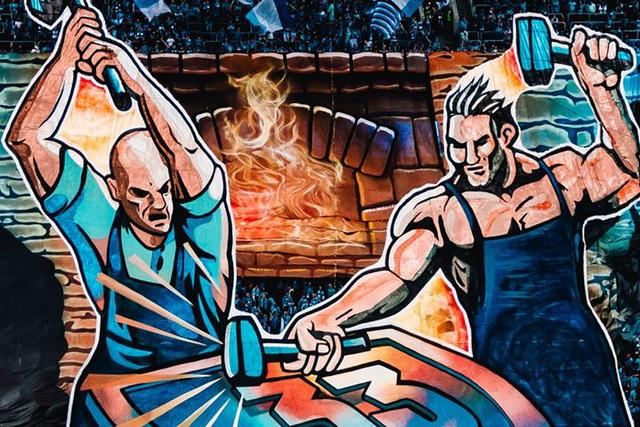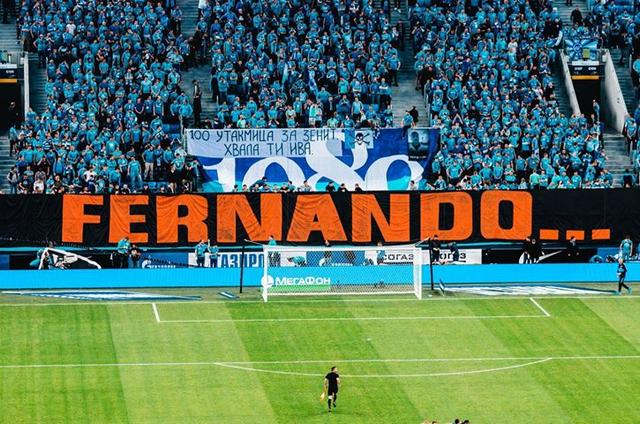 VIDEO: