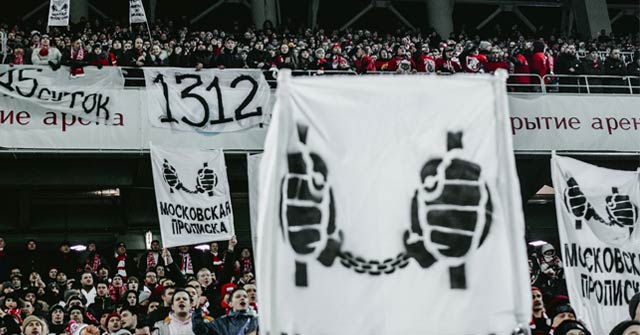 Fan protests in Russia
Mass protests all around Russian stadiums.
The ultras are unhappy about the recent actions of the police who started arresting and banning fans for reasons such as "singing offensive songs" and "being too loud in public".
Recently around 100 Spartak Moscow fans were arrested after singing against Zenit player Artem Dzyuba. He started his career in Spartak and always said it's his favourite club, but now saying the same for Zenit. Some of the arrested fans got between 6 to 18 months bans from entering sport events.
There were also arrested CSKA Moscow fans for making corteo in Tula town. Zenit and other supporters too suffering from the police recent actions.
Currently all fans in Russia are leaving the games in the 30th min. and banners "Fans are not criminals" can be seen on every game. Same banner support was also shown from outside, from Lech Poznan, Olympiacos, CSKA Sofia, Zvezda, Partizan and others.
Photos: