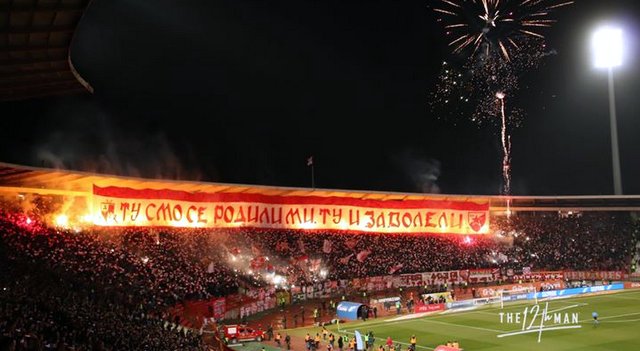 Serbia: Eternal derby #162.
Derby number 162 between the big Serbian rivals Crvena Zvezda and Partizan.
In the city there was a hard fight between groups of the two teams. And just before kick-off there was an internal fight among Partizan fans, two of the fractions who are in a deep conflicts with each others.
Match ended 0-0. Zvezda still on top of the league with 11 points down to Partizan on 2nd place.
Crvena Zvezda: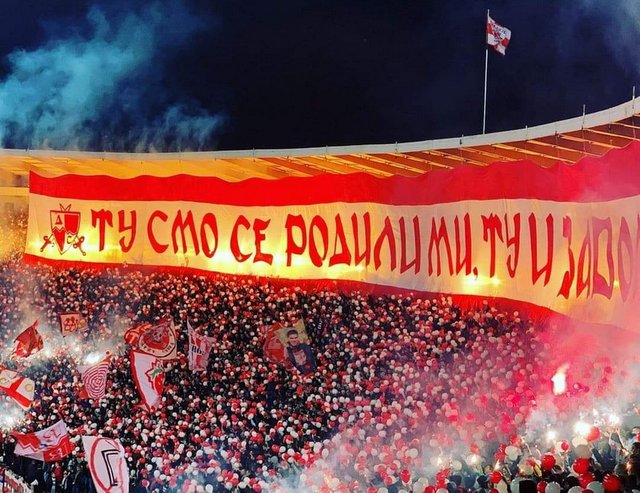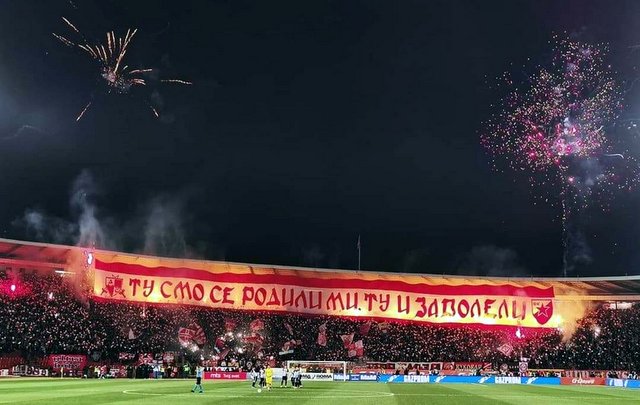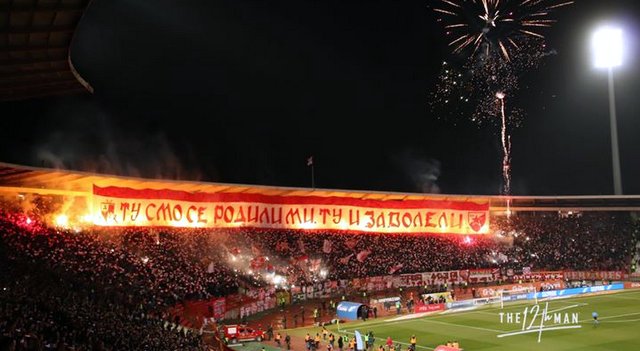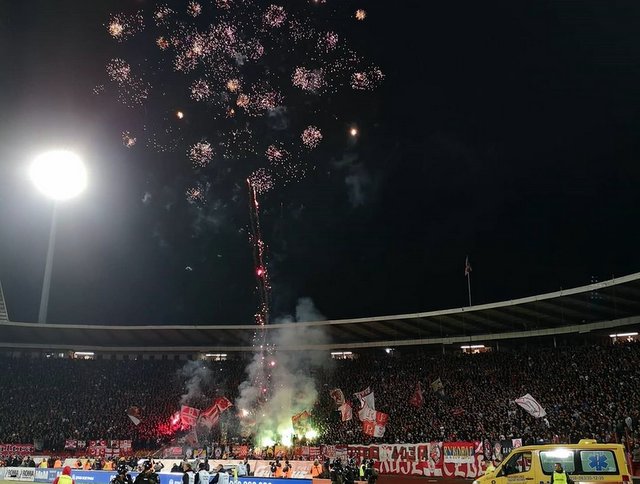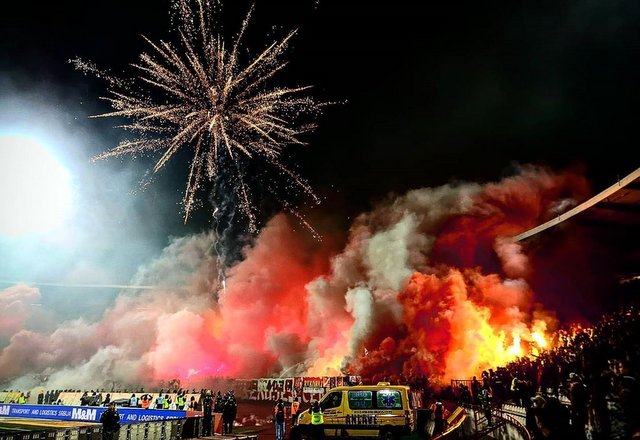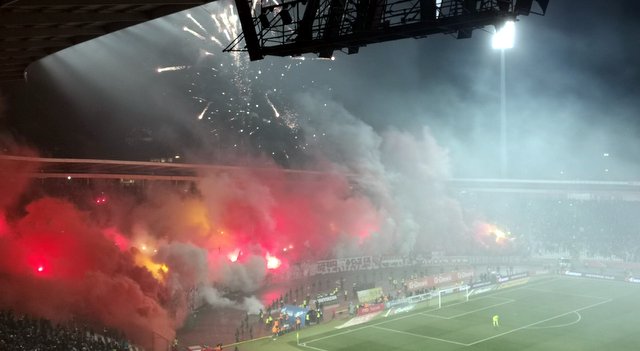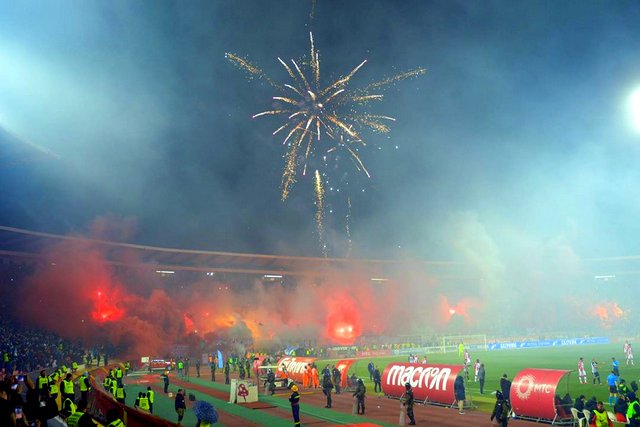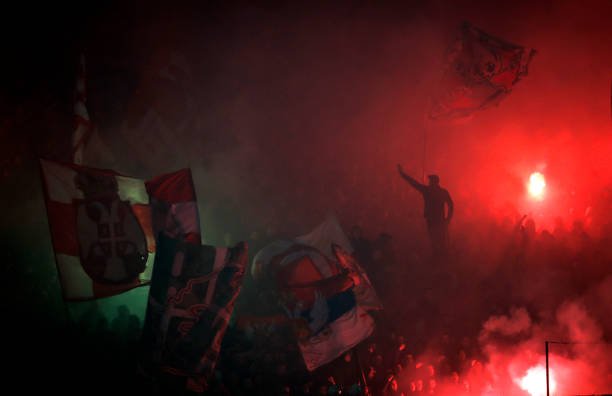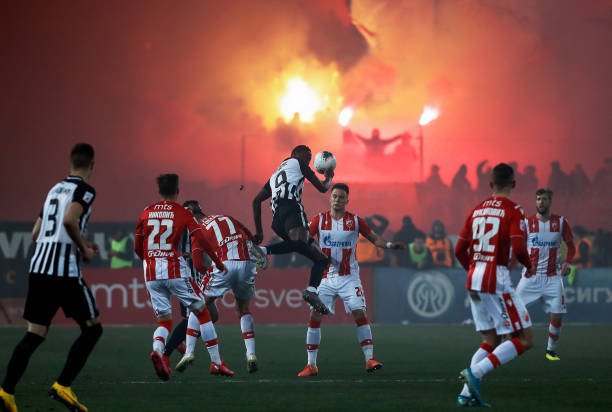 Partizan: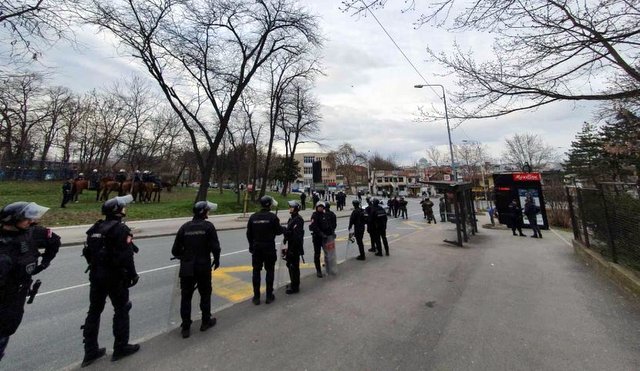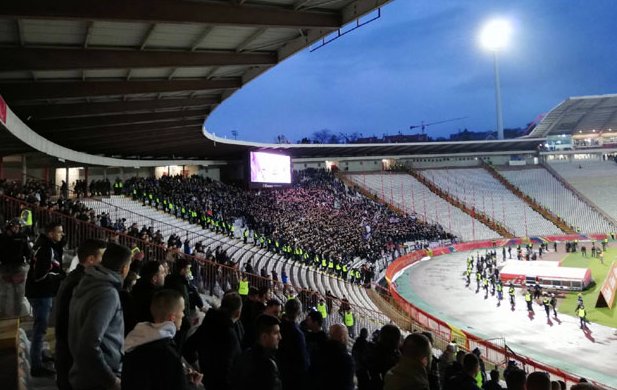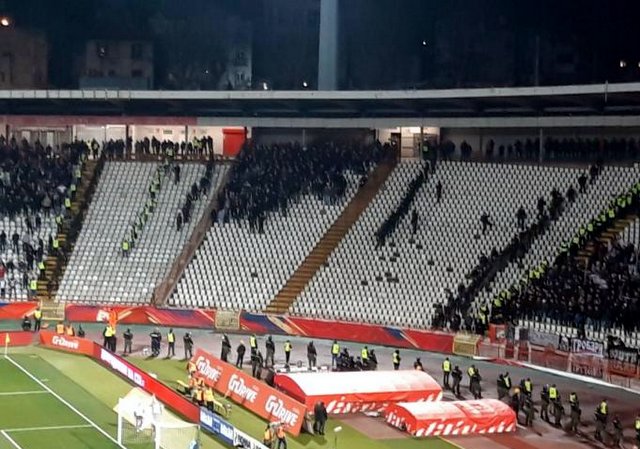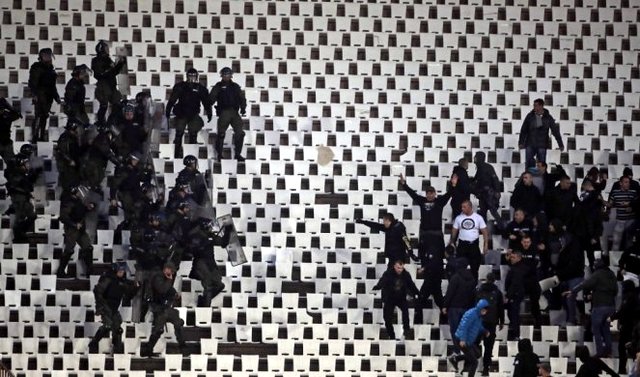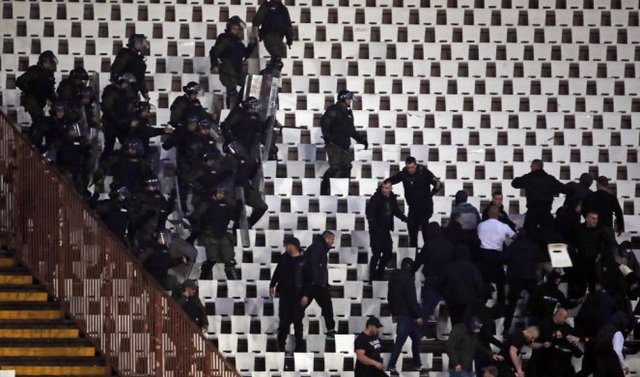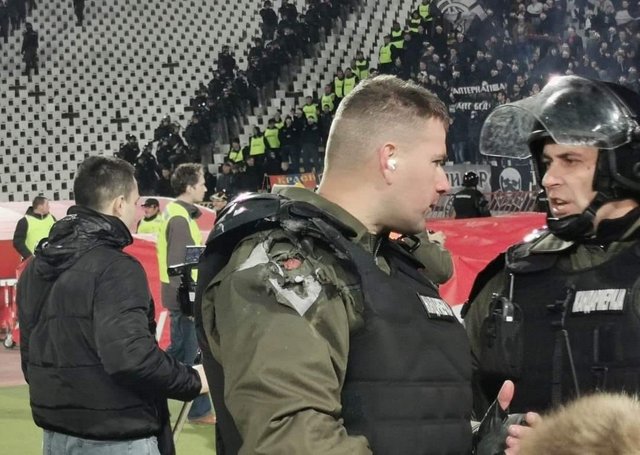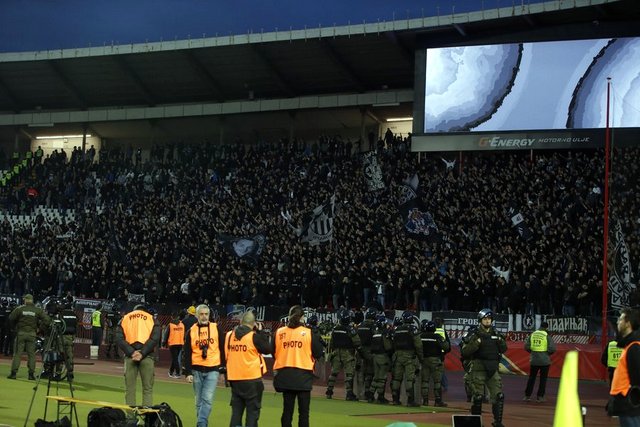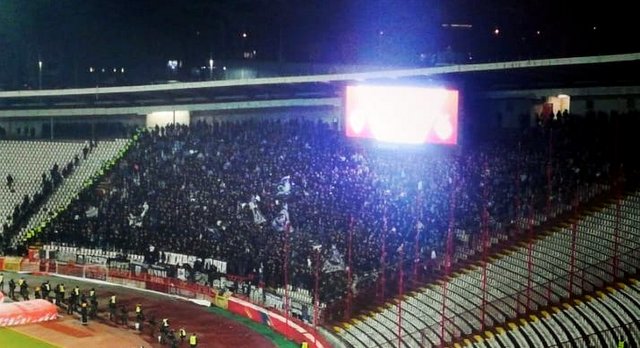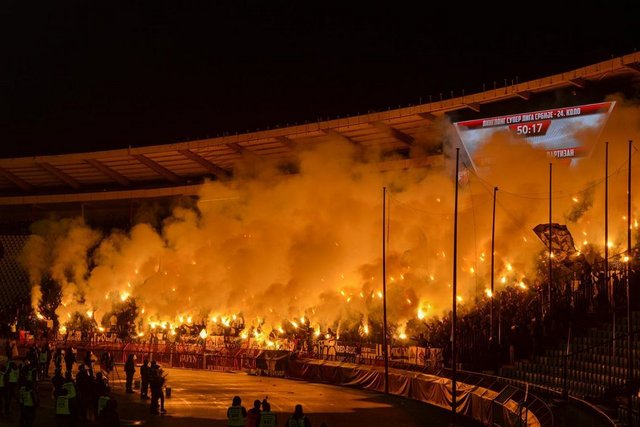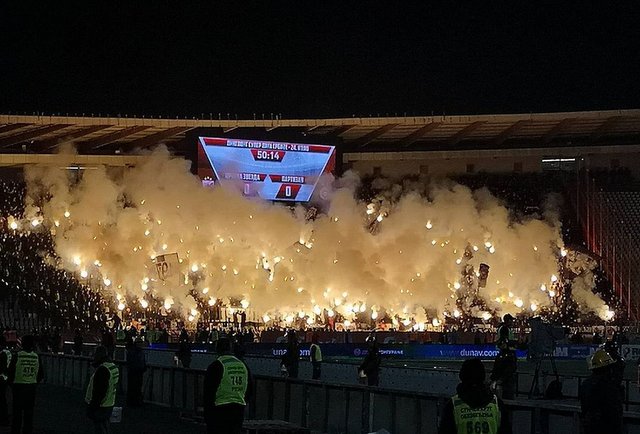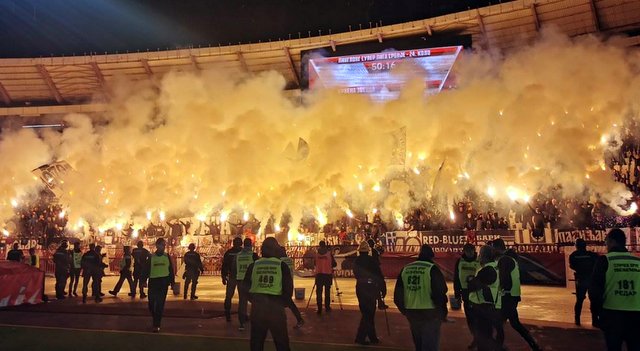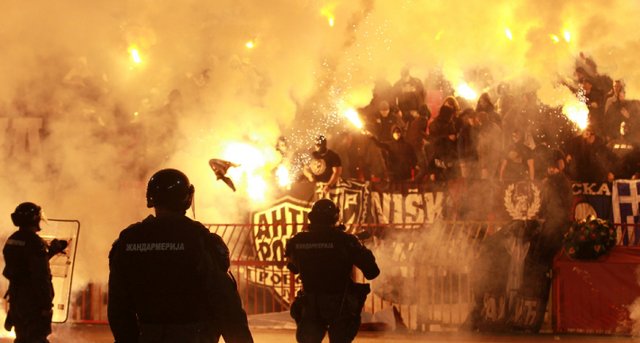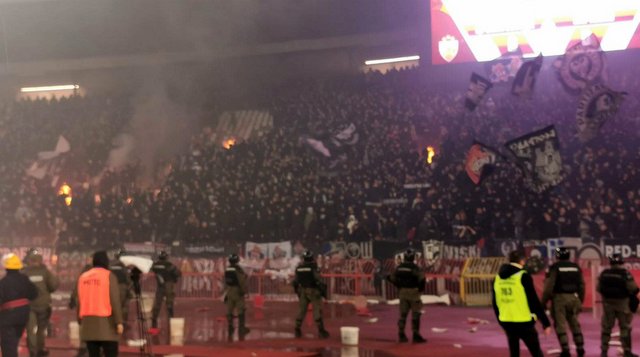 VIDEOS:
Source: detwaalfdeman.net