Good choreo from Korona.
Good choreo from Korona.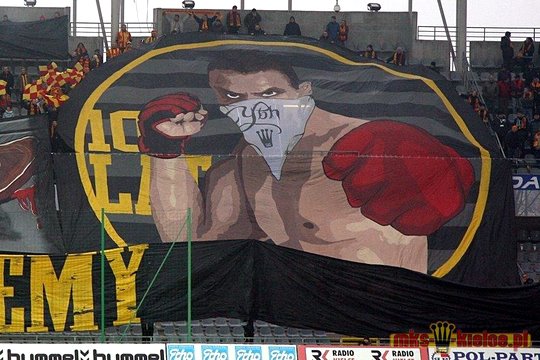 Another good tifo from Korona Kielce! They are really starting to get famous for their well made banners they show us every month.
One of our members wrote us some information:
First, we have to remind bad situation in Poland caused Euro 2012. Our government to divert people's attention from real organizational problems connected with preparations in our country for this performance  started fighting with the biggest difficulty – Polish supporters. Of course, unbuilt motorways, problems with stadiums, lack of hotels, bad condition of railways are not so important as football bandits who will be our only and the biggest failure.
They have gone so far that they're not fighting with hooligans but even with normal fans.  People are banned for swearing, changing their places and even standing on stairs between curves. Repressions are so big that part of supporters prefer to watch games in pubs instead of coming to the stadiums. Poland is divided, there are some firms that started boycotts and they don't sing during matches and there are others who don't give up and try to support their teams without any changes. All of us want to survive till Euro 2012, hoping that after June 2012 everything will return to it's normal way.
After game with Polonia Warsaw on our stadium (Click here for article) most of our group members were banned for games. On 28th October 2011 we were acquitted and since that day we're allowed to enter our stadium again.  Although we have  so many problems  we decided to show everybody that won't be so easy with us ….
For match with our ex-brothers from Cracow we prepared choreo connected with 10th anniversary of our hooligans firm – Young Boys Hooligans 2001. Our tifo shows mma fighter, grill, boxing glove and banner with  "we're grilling here"  as a keynote (I have to mention that fight in the wood which are so popular in Poland are known as a "barbecues"). To make it looks better we used smoke bombs and stroboscopes. Police, our board didn't expect something like that but it's ultras !!!
Unfortunately, day after the game few ultras were stopped by police … but we're not going to give up !!! Liberta' per gli ultras.
Photos & Videos: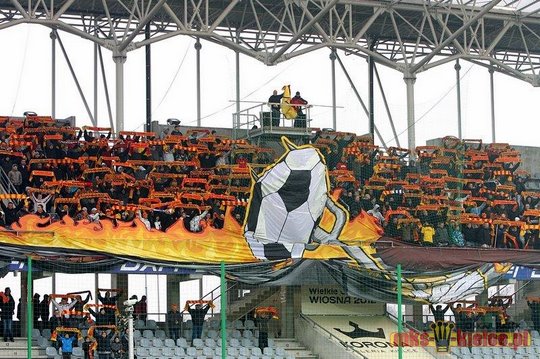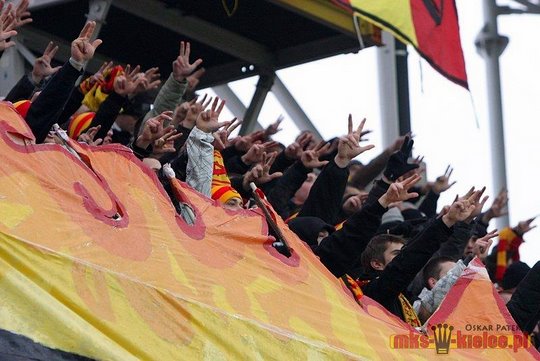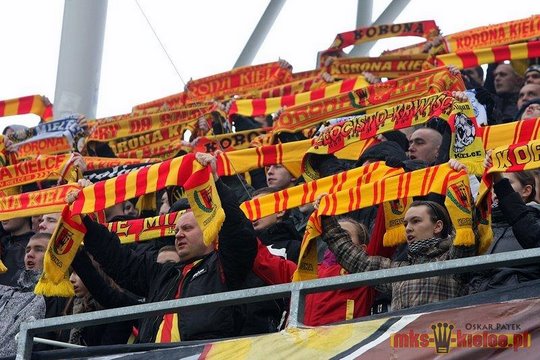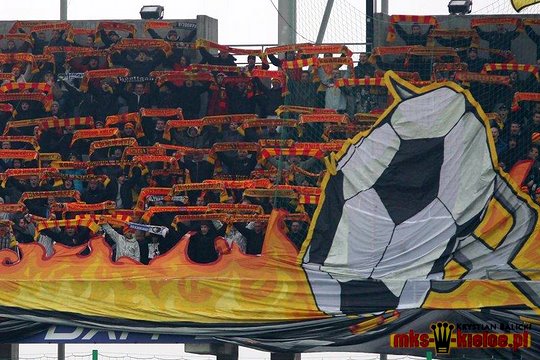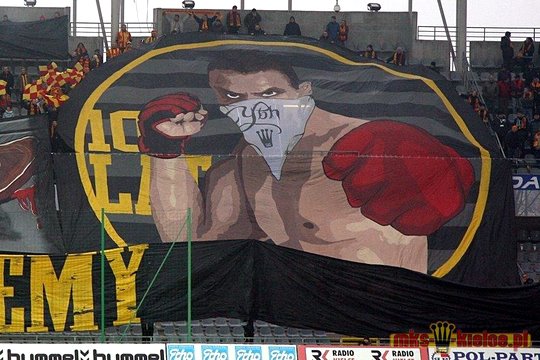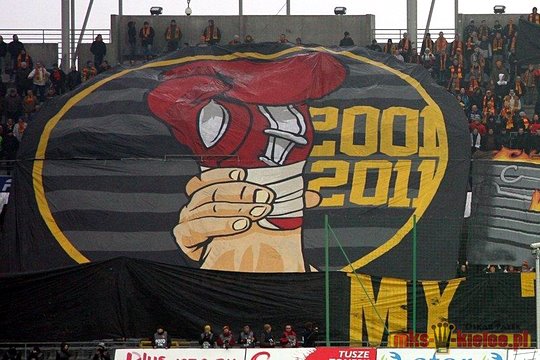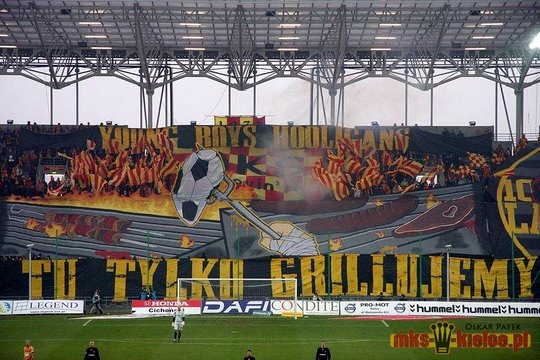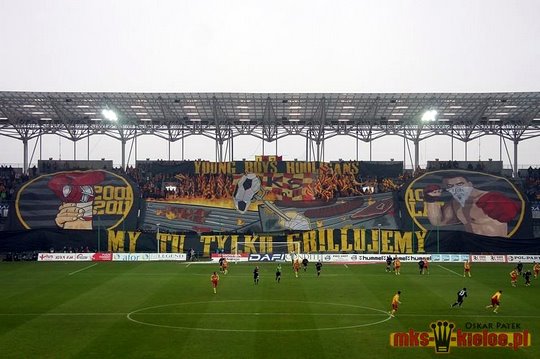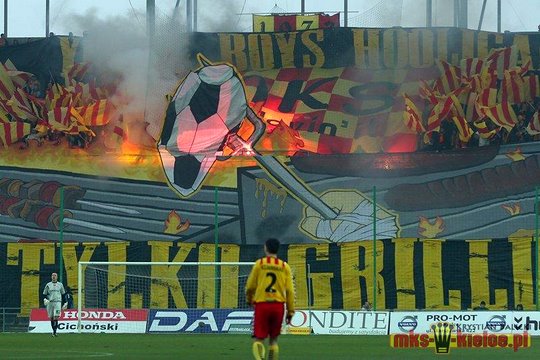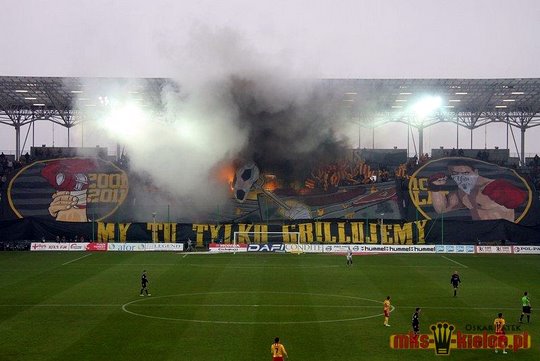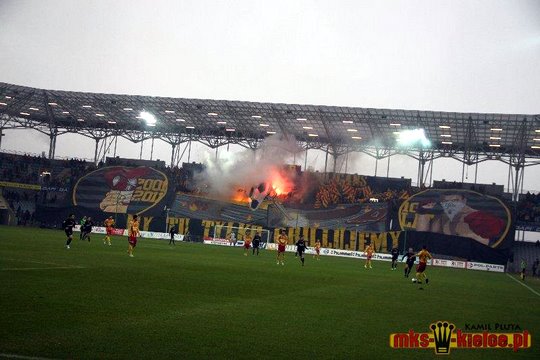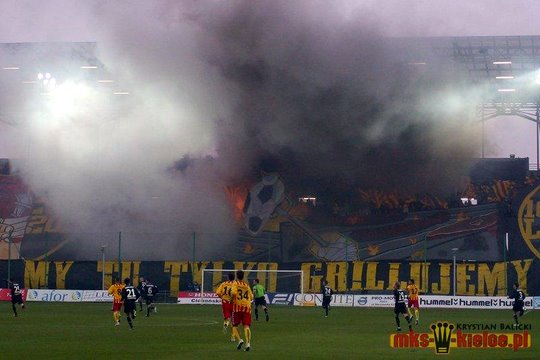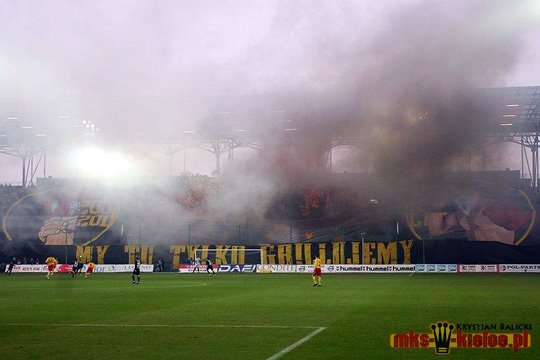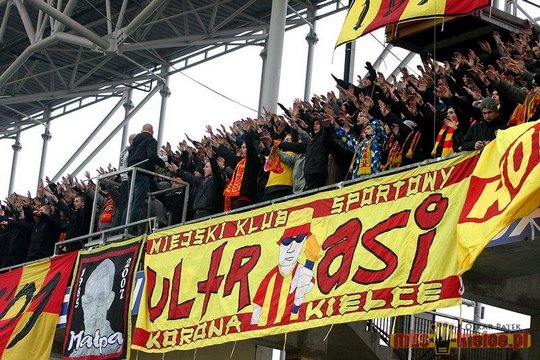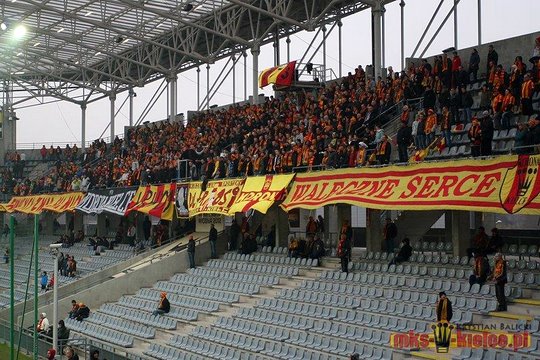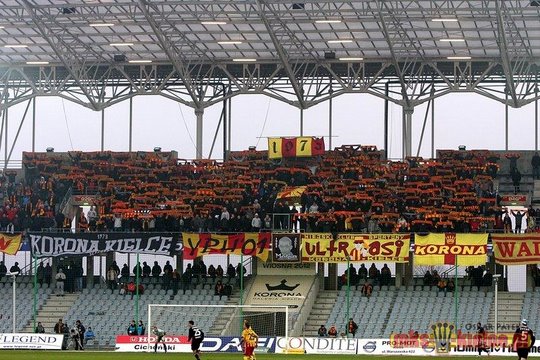 Cracovia Kraków: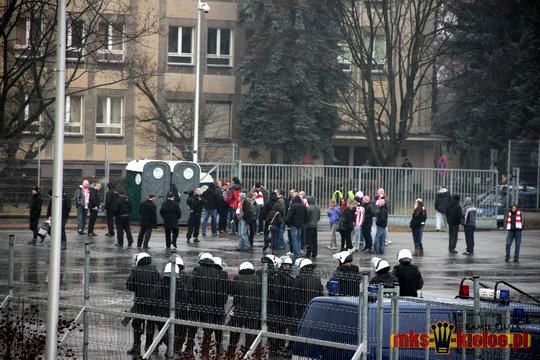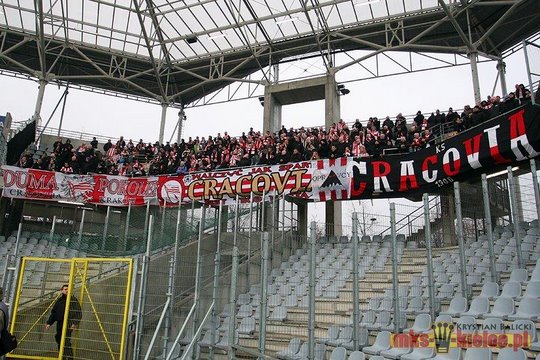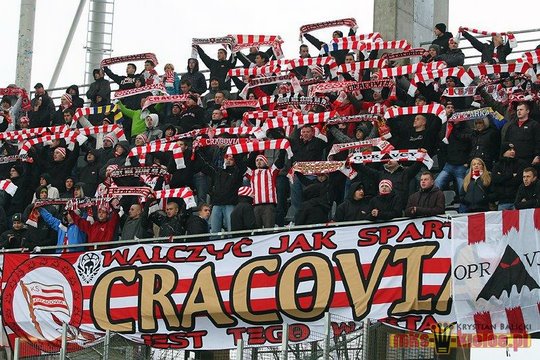 Source: www.mks-korona-kielce.prv.pl