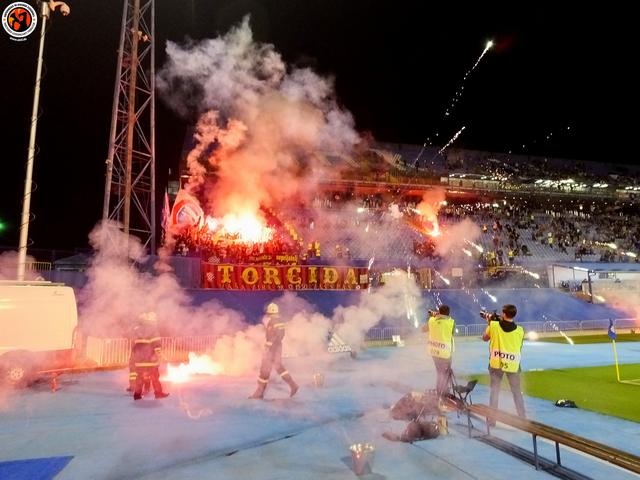 Croatia: Unusual derby
Last night the biggest Croatian derby was played at Maksimir stadium in Zagreb. Due to Covid-19 pandemic and that two tribunes are not 100% secure because of earthquake that hit Zagreb in March, less than 6000 fans were allowed to attend match.
Bad Blue Boys protested against Zoran Mamić (Zdravko Mamić brother), who became new coach of Dinamo. He is also convicted for stealing money from Dinamo, but he got sentence less than 5 years in prison so he can wait final verdict in Croatia on freedom (Zdravko escaped to Bosnia because he got 5 years which means you have to go automatically to prison despite its still not final verdict). Anyway, Zoran was already in Dinamo as sport director, following orders from his brother. After bad results this summer, Dinamo changed coach and Zoran Mamić put himself as new temporarly coach as he say only until season is finished (2 more rounds left).
Bad Blue Boys left match after 10 minutes throwing flares on the pitch and leaving banner "MCOIS" on the fence which means "Mamiću cigane odlazi iz svetinje" (Eng: Mamić gypsy move away from sanctity").
On the other side Torcida for the first time on the west stand of Maksimir with nice pyro show.
Hajduk won 3:2.
Dinamo: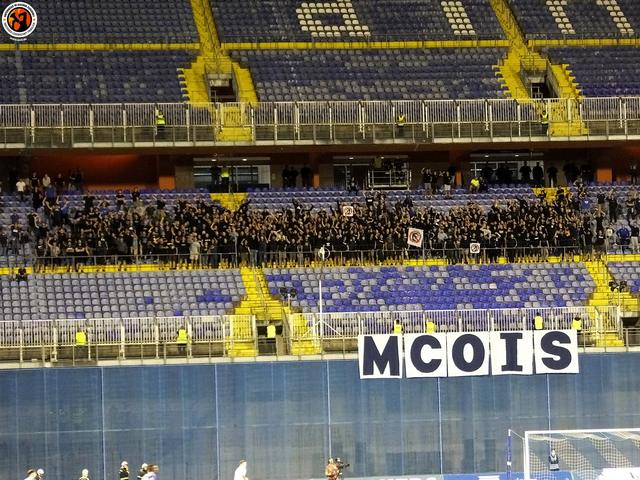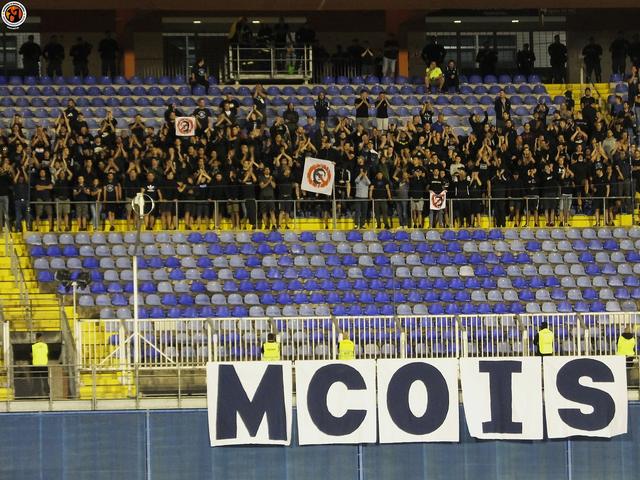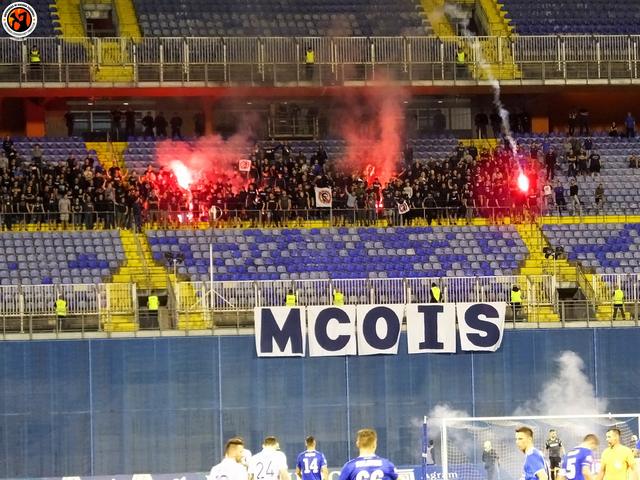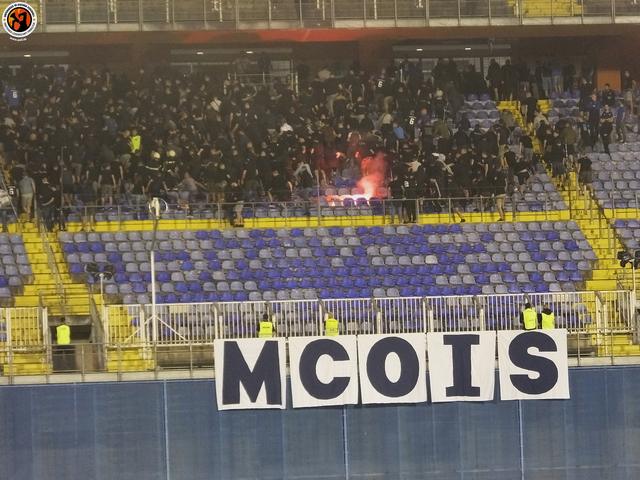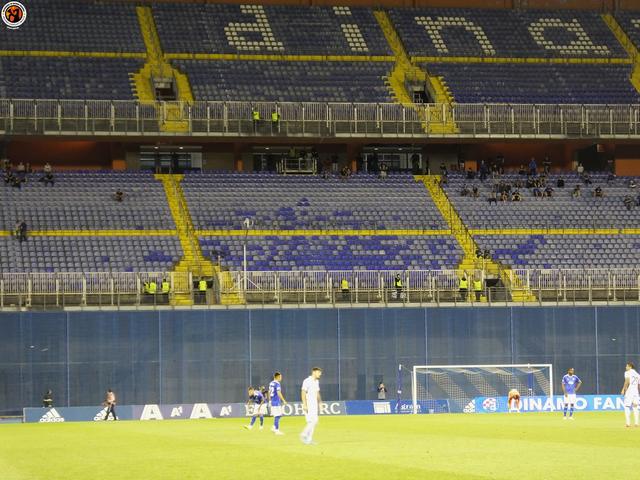 Hajduk: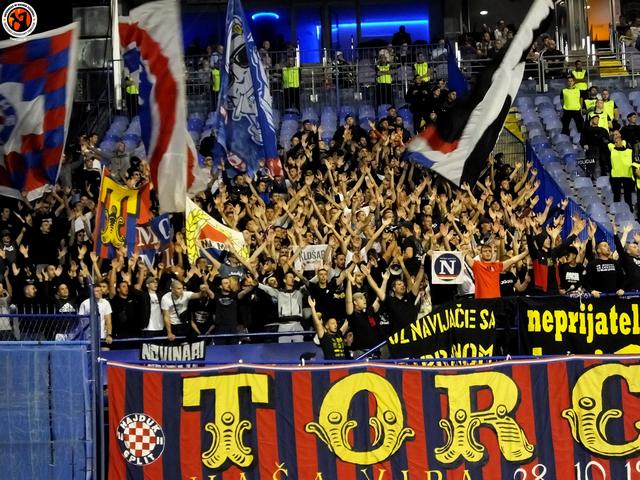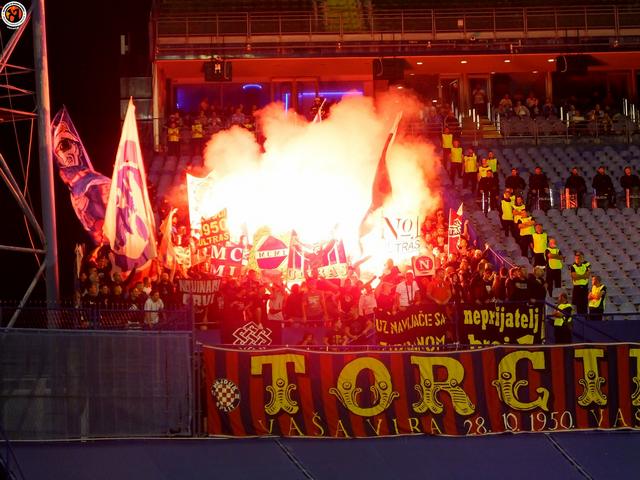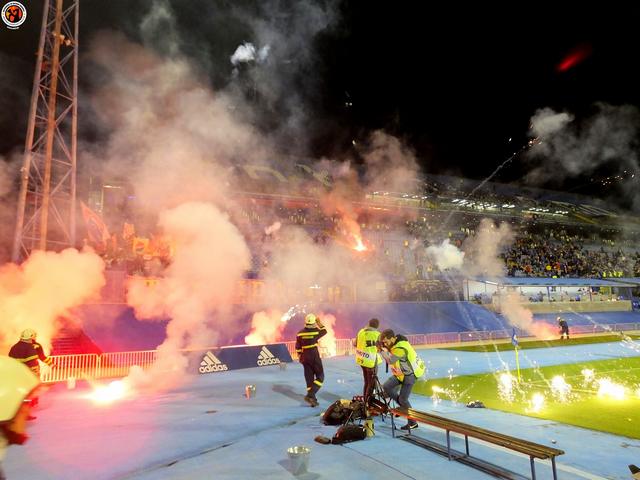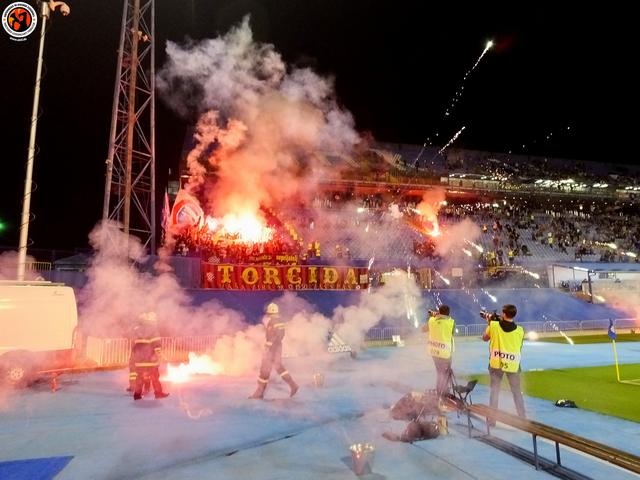 VIDEOS:
Thanks Unterwegs-in-Sachen-Fussball for photos!